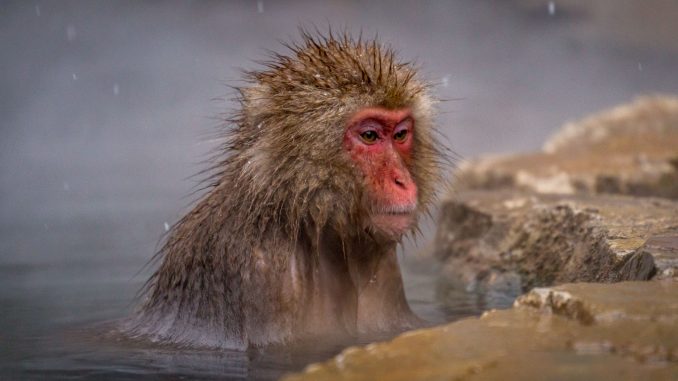 The Tomioka Silk Mill received UNESCO World Heritage Status in 2014 and has been on my radar since then. When I was planning my two-week Japan road trip with the family I just had to add a visit as a day trip from Tokyo. But, how to inspire the kids to look at an industrial complex which is quite empty? After some research I learned about the snow monkeys in Jigokudani near Nagano, which were just an hour further away. The kids agreed to combine these two places into one day trip from Tokyo. We had lots of fun and although it's a long day it's perfectly doable in a day. I'll show you what to expect on a Tomioka Silk Mill tour in combination with a Jigokudani Snow Monkey Park visit.
Getting to Tomioka Silk Mill
Although Japan has one of the best public transport services in the world I recommend hiring a car. A Tomioka Silk Mill tour in combination with a Snow Monkey Jigokudani tour is more convenient with a car. You would lose too much time at both destinations getting from and to train stations otherwise and not make it in a day. Make sure to depart at 7AM so that you arrive at the silk mill at 9AM. You'll need around 2-3 hours there so that after a quick lunch you can drive up to the snow monkeys.
Tomioka Silk Mill is about 2 hours by car pending your location and traffic in Tokyo. I departed the Intercontinental The Strings Hotel at 7AM and I used Google maps for driving directions. Keep in mind that in Japan driving is on the left. This shouldn't be a big problem. I got used to that after a few minutes. Make sure to ask the car rental agency for a toll-system and have them charge you. If you go without, and you must pay on the spot, it's more expensive. But what's not expensive in Japan? Once you arrive you can park your car on one of the many small parking lots near the Tomioka Silk Mill.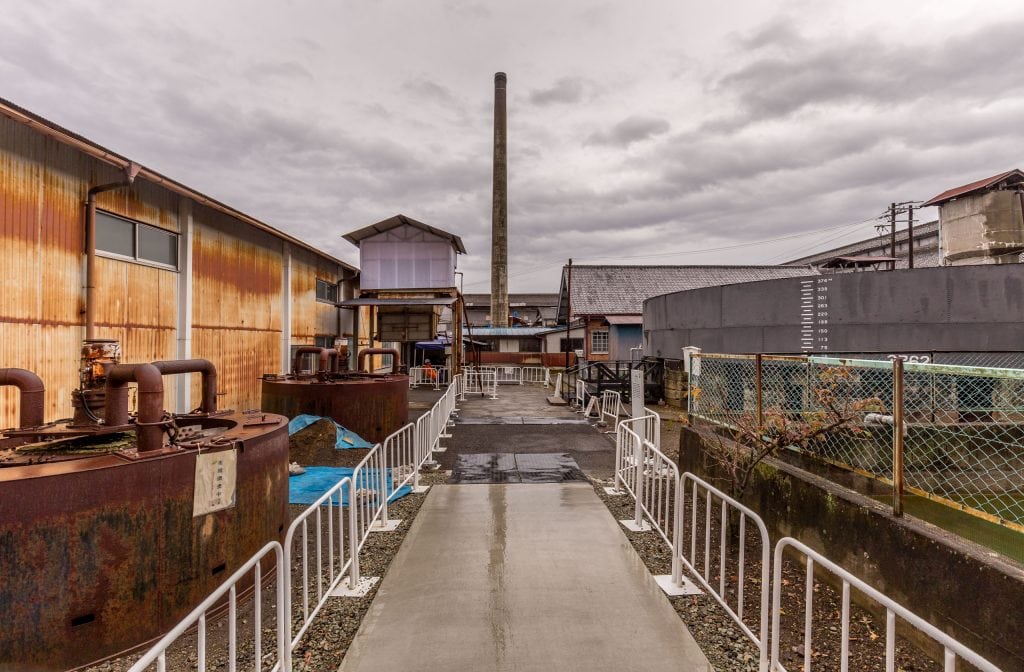 Tomioka Silk Mill history
The Tomioka Silk Mill opened its doors in 1872 as the first modern silk processing factory in Japan. During the Meiji Restoration, Japan started to modernize the whole country which included also the textile industry. With the help of Paul Brunat, a Frenchmen, the Tomioka Silk Mill was constructed. Female instructors from France oversaw the nearly 400 female Japanese workers on the site. A total of 150 reeling machines turned silk worm cocoons into fine raw silk. The best machines, producing worldwide known high quality raw silk, wasn't enough to make the Tomioka Silk Mill profitable. It was only when the factory was privatized that it contributed to the Japanese economy especially during WWII and later. It finally closed its doors in 1987 and was directly turned into a historic site and in 2004 a UNESCO World Heritage Site.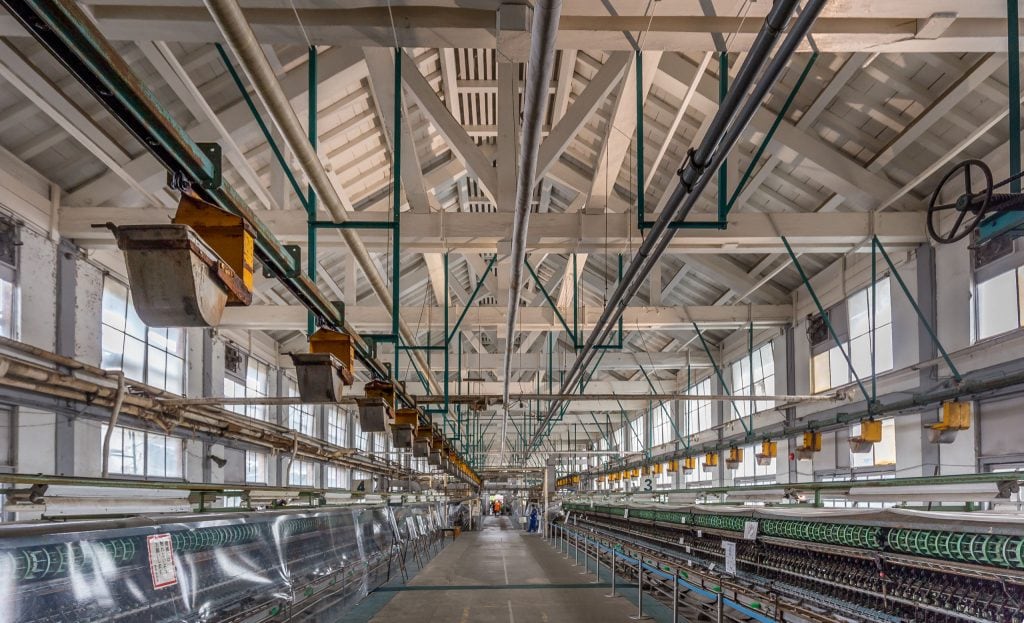 The Tomioka Silk Mill historical sites comprises several buildings of which three brick buildings, a chimney, and the workers houses make up most of the complex. One of the long brick buildings has still all its reeling machines in it. I was surprised that most parts are tightly covered by plastic to preserve them. Keeps the dust out but gives the site quite a sterile look. One brick building now has a small exposition and the other was under renovation. They were used to store cocoons, silk worm (eggs) and the finished product.
The area around the chimney, which was originally used to fire up steam engines by burning coal, is in very good shape. The water basin from which the water came is still intact too. Noticeable other buildings include Paul Brunet's house, a luxury villa, the dormitories, and a clinic. Many of the places can only be viewed from the outside but I hope that soon more buildings will be opened for visitors. Its historical value is very high as it stood at the beginning of the Japanese modernization revolution. I only saw a silk farm in Cambodia several years ago which was so different compared to this factory. The Tomioka Silk Mill is very well preserved, and I really enjoyed my visit.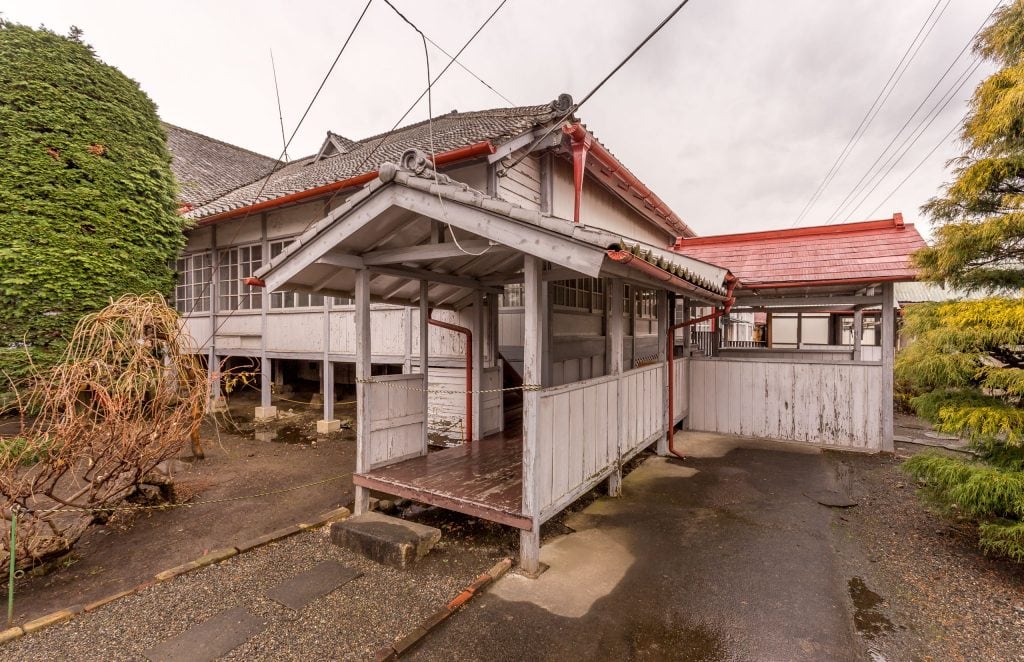 Getting to Jigokudani Snow Monkey Park
It took me 30 minutes extra to get to the snow monkeys of Jigokudani as I missed a turn on the highway due to heavy snow. Good thing was that when I finally arrived the snow stopped but the path to the snow monkeys got very muddy. The 30-minute walk up to the hot springs was well worth it but did ruin my shoes. Make sure to bring booths! There was snow, but not yet very dense when I visited in December. January through March is probably a better time to visit.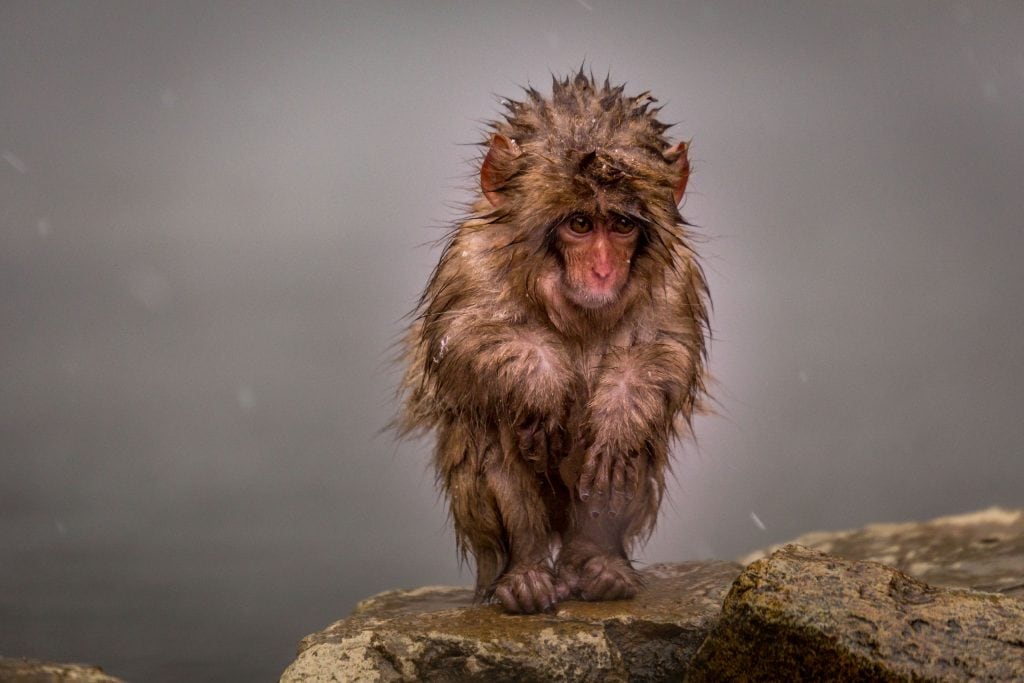 Snow Monkeys in Jigokudani
The snow monkeys official name is the Japanese macaque and native to Japan. They live in a cold, most of the time snowy climate, hence the name snow monkeys. Minus 15 degrees Celsius I no problem for them to survive. The dense forests are their home and to warm up they use the abundance of hot springs in the region. The Snow Monkeys of Jigokudani are used to visitors BUT will leave you alone and do their thing. It was fun see them eat, bath in the hot springs, and play with the snow. I made some unique photo's and the kids had lots of fun watching the snow monkeys play. I spend about 2 hours at the site after which I drove back to Tokyo just in time for a late dinner. I recommend having Fugu for dinner at least once when you're in Japan.
If you like skiing, you can add some days up in the mountain Shiga Kogen to your Japan itinerary. It's a famous ski resort area in Japan. I don't sky, so I wasn't interested going there.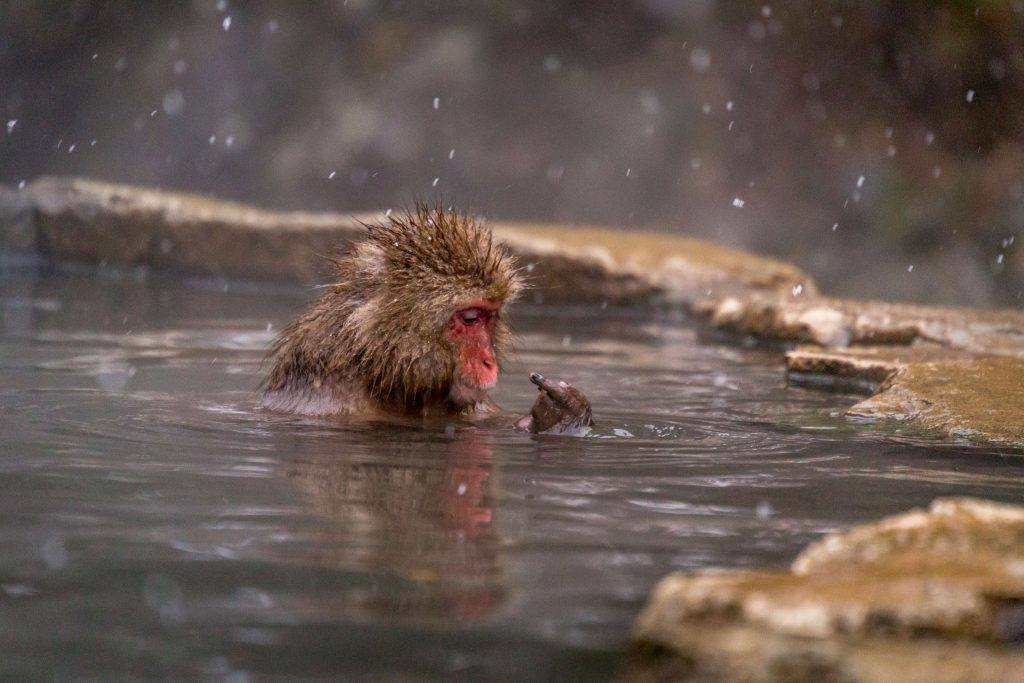 A trip to Jigokudani Snow Monkey Park is great with kids! If you want to show them also some Japanese industrial heritage a visit to Tomioka Silk Mill is a must see too. I had a great day trip from Tokyo and it for sure was something different as the usual day trips I did during my two-week Japan trip. Two places I highly recommend visiting and if you like skiing add some days in Shiga Kogen.
Make sure to check out my two-week Japan itinerary to see what I did more in Japan.
Stay tuned for more stories and subscribe to the newsletter or follow CTB on social media (Facebook, Twitter, Instagram including Instagram stories; on all social media you can find CTB @christravelblog) to get updated information.
Did you visit Tomioka Silk Mill & Snow Monkeys in Jigokudani too or do you have questions? Please leave a comment at the bottom of the page. Love to hear from you!
Gallery Tomioka Silk Mill & Snow Monkeys in Jigokudani
Click an image for a full screen gallery of more photos taken during this trip. If you like to use any photo for commercial, private or editorial use please contact first for permission and/or pricing.