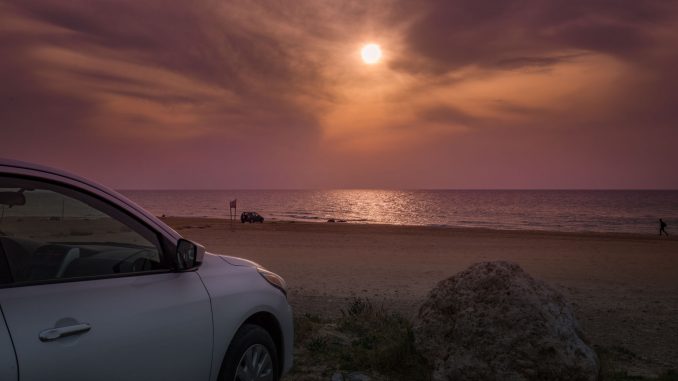 Israel is a small country in the Middle East and a perfect country for a road trip. A road trip in Israel was high on my list after my adventures in Jordan and Oman. Together with my daughter I drove the northern part of Israel by car in 10 days. Together we visited Jerusalem, Haifa and Tel Aviv which are also called the religious, economic, and party cities of Israel. I'll show you the best 10-day Israel road trip itinerary which will cover most if not all places of interest above the line Tel Aviv – Jerusalem. Drive safely!
Preparing a road trip
When I prepare a road trip like this one in Israel I start by printing, yes printing, the region on paper. I then start to do research of all the places of interest and marking them including estimated time to see it. The latter is something you'll learn from experience. Then, I'll group places into day trips as I prefer to stay multiple nights somewhere and drive somewhere rather than to change hotel each day. I left out the Palestine Territories as my rental car from Sunny Cars wasn't allowed to enter, which applies to any rental car in general. When I completed mapping all the sights I came to exactly 8 days of exploring which would make the trip 10 days including arrival and departure. Just perfect for a road trip in February. Now it's time to show you the best 10-day itinerary for a road trip in Israel.
Israel road trip itinerary day 1 & 2 – Arrival & Beit Guvrin-Maresha
Flights on KLM airlines from Amsterdam arrive passed midnight in Israel. For the first night I booked a hotel close to Tel Aviv airport so that I could get some sleep. Immigration went very quick and the car rental desks were just passed customs and my rental was already prepared. After a signature I was on my way. No need to add any additional insurances as Sunny Cars offers an all-inclusive service. The price you (pre) pay is the final price; no hidden costs and their service is outstanding. This I learned firsthand when I had problems with my car a year ago while driving a west coast USA road trip. About an hour after landing I was in bed, which is probably a record for me!
The next day it was Saturday, which is sabbath in Israel so shops are closed, machines don't work and everyone goes out on day trips. To be honest, I didn't know that espresso coffee machines weren't allowed too, until I asked the hotel staff if it was broken. It wasn't. I left the airport hotel early morning towards Jerusalem with a stop at the National Park Beit Guvrin-Maresha. The park is a UNESCO World Heritage Site and contains several centuries of history. There are Roman remains, Crusader remains and much older remains dating to the Iron Age. The latter are beautiful cave dwellings and unique in the world. The park is also a great place to relax for a day. After I explored all the caves I left for Jerusalem where I would stay 3 nights.
Read a detailed day report in the following article:
ISRAEL – A day trip to the subterranean cave complexes of Beit Guvrin-Maresha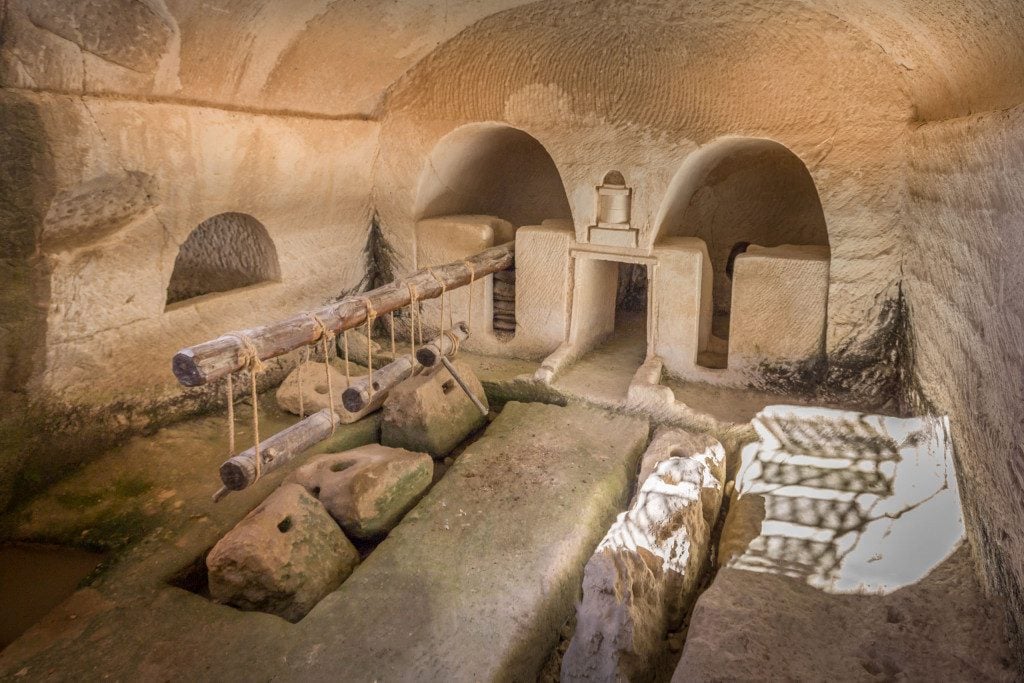 Israel road trip itinerary day 3 & 4 – Jerusalem
Jerusalem is a city in which it's easy to wander around for a week and not see everything. I visited only the Old City for two days which is enough to see most of it. Jerusalems' Old City divided into four quarters: Muslim, Jewish, Armenian, and Christian quarter. History dates back over 3000 years and time can be seen throughout the layers of buildings especially if you take the Western Wall Tunnels tour.
The most important places include the Church of the Holy Sepulcher, Wailing Wall, Dome of Rock and the Al Aqsa Mosque. Just make sure you'll in line very early morning to visit the Dome of Rock as it's only open for a short period of time. There are many more places of interest which are best explored by wandering around (see my day article). The Old City is surrounded by a wall and can be accessed by various gates. I must return to see the places outside the wall and Mount Olive which take another two days to explore. I'll do that later when I also visit Bethlehem and other places of interest in the Palestine Territories. Now, I need first to digest all the history I have seen in the Old City of Jerusalem.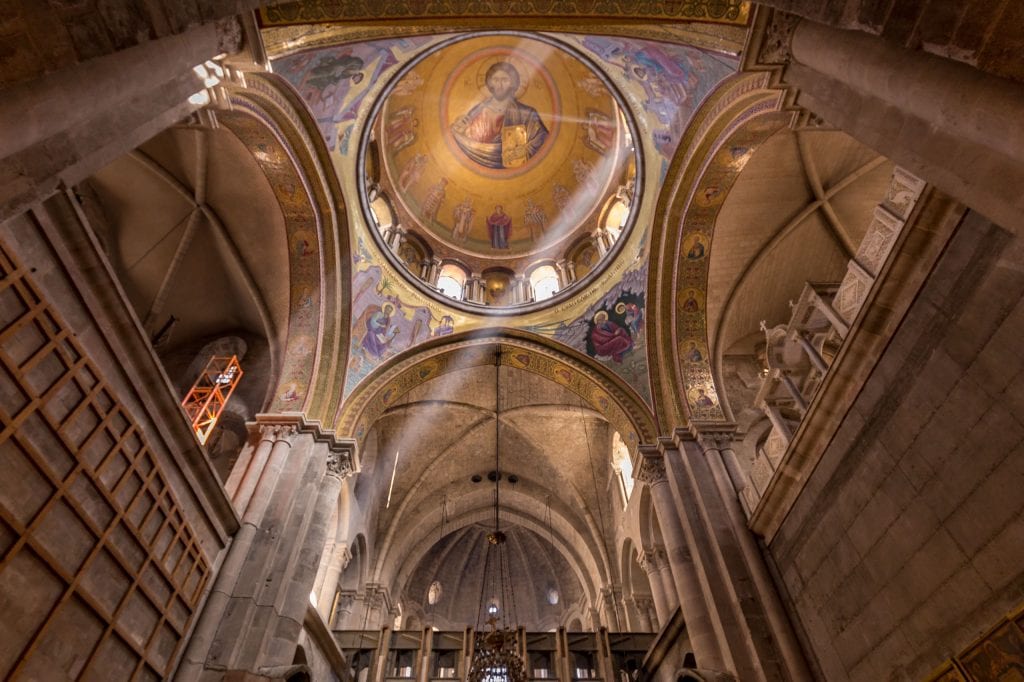 Israel road trip itinerary day 5 – From Jerusalem to Haifa
The drive from Jerusalem to Haifa takes just over an hour. There are two places of interest on the way which must be included on an Israel road trip itinerary. Both are UNESCO World Heritage Sites. The first stop I did was at Tel Megiddo which is in the Jezreel Valley. A Tel is a kind of hill which is formed because towns where built on top of each other. At Tel Megiddo, the first settlement dates to the Bronze Age 9000 years ago. You'll see remains of forts, stables, dwellings, water irrigation systems and much more. Excavations reveal the layers of the various towns which is very interesting to see. It took me 2-3 hours to explore the site in depth after which I continued to the next stop of the road trip.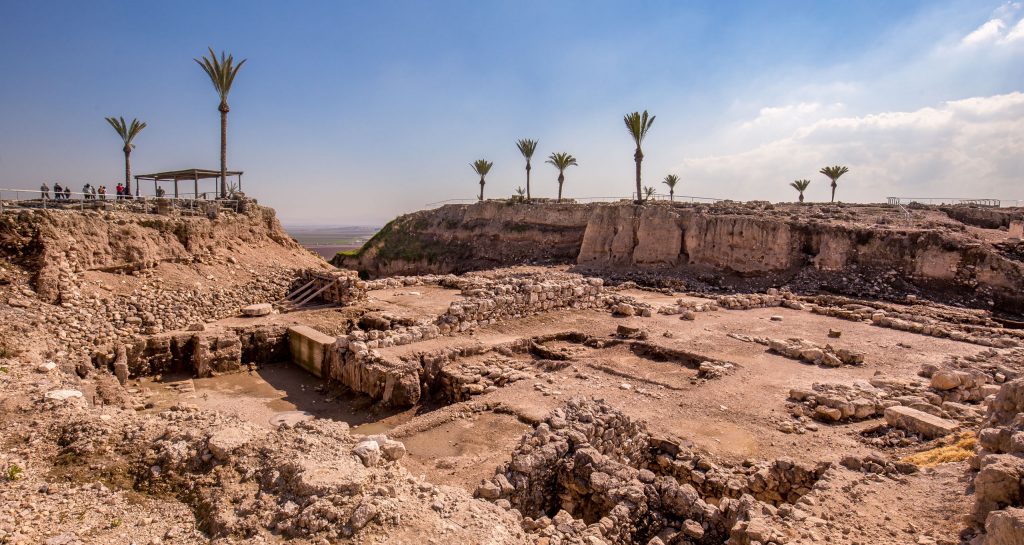 The next stop of todays Israel road trip was at the Necropolis of Bet She'arim. The necropolis is unique and consists of 30 different burial chambers. Some can be entered and I was very impressed by the rich decorated tombs. There are two parts, one is freely accessible and the other you can only visit on a guided tour which you need to request in advance. This makes only sense if you're really into the history of the Necropolis of Bet She'arim. To explore the main area, it takes about 90 minutes. After I finished I drove in my rental car to Haifa where I stayed three nights.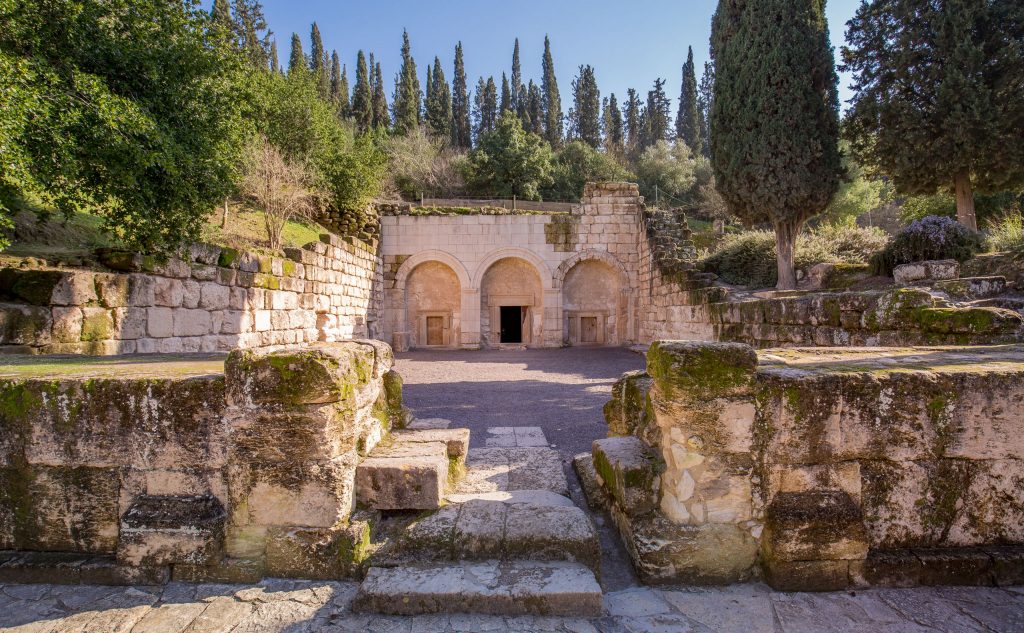 Israel road trip itinerary day 6 – Haifa
Haifa is also called the working capital of Israel. There is a lot of business going on and I also visited some business partners there. That's the best way to travel, isn't it? Combining business & leisure into bleisure travel. Haifa is also home to a large community of Baha'is which is a religion of interest. One thing I did in Haifa was exploring the Bahía heritage which is a UNESCO World Heritage Site. In Haifa, you don't need more than half a day to see the major places of interest. In the evening, I can recommend going for great food and craft beer. You might consider changing this Israel itinerary by not staying in Haifa. I did this because I had business partners there. You could stay in Akko, a city nearby which I visited the next day.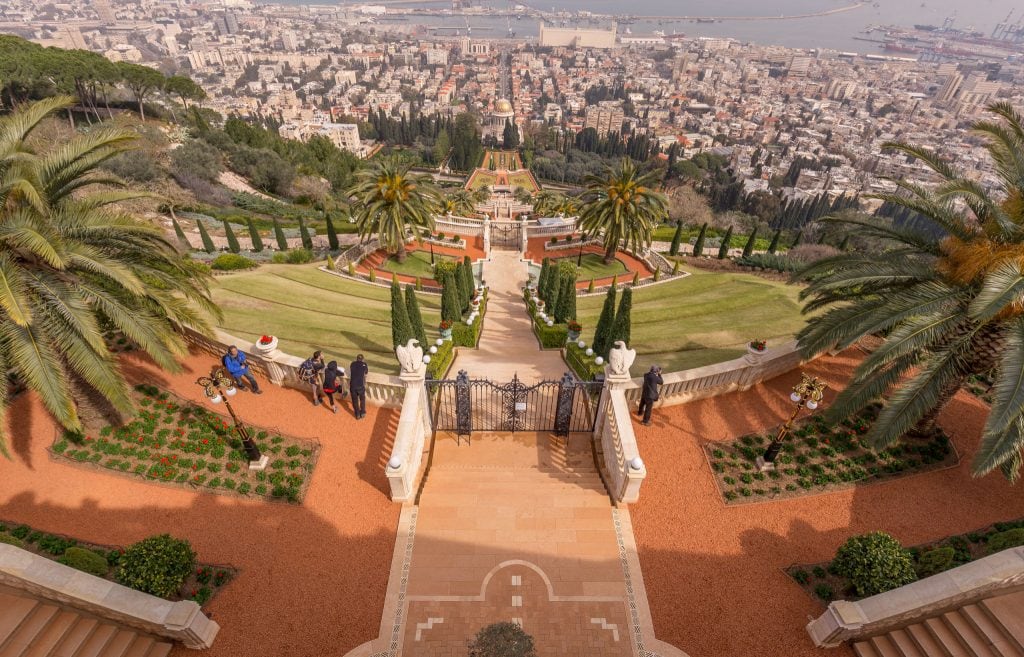 Israel road trip itinerary day 7 – Acre / Akko
Akko is a holy city in the Baha'i religion and a UNESCO World Heritage Site. Akko (or Acre) makes a great day trip from Haifa. The city can easily be explored on foot so I parked the rental car near the entrance gate. Today I would do a road trip by foot. The city is home to remains from various cultures including Romans, Greek, Crusaders, and Arabs. In Akko, I bought a ticket that gave access to all sights which made it very easy and affordable. The underground passages are awesome to explore but also the old British jail is worth a visit. The buildings belonging to the Baha'i belief are not open to the public unless you can proof that you belief. I had a great day in Akko and it's a must to include this city on any Israel road trip itinerary.
Read all about my Akko day trip in this detailed trip report:
ISRAEL – Akko day trip from Tel Aviv or Haifa; what to do and see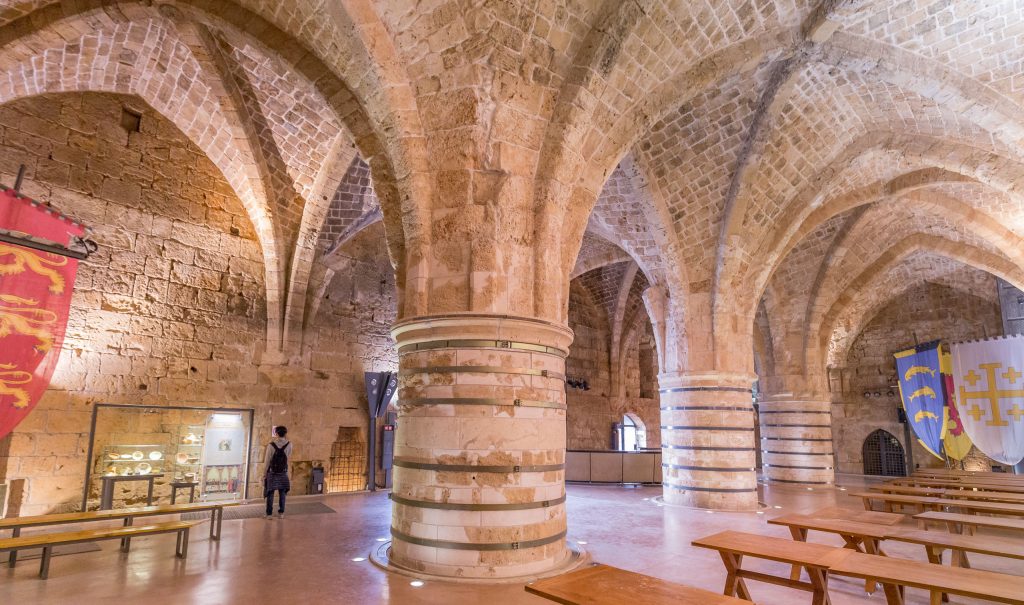 Israel road trip itinerary day 8 – Haifa to Tel Aviv
Today my road trip through Israel continued from Haifa to Tel Aviv, where I would stay two nights. First, I drove about 90 minutes north to see another Biblical Tel at Hazor. The UNESCO inscription has 3 Tels included, one is in the south where I didn't go. I have this thing that I need to see every UNESCO site so that's the reason I drove up there. If you think the Tel on the previous day is enough then skip this one (it's less nice) and go directly south to the Mount Carmel Caves. This is also a UNESCO World Heritage Site.
The Mount Carmel Caves are four caves where human remains of more than half a million year ago were found. I had visited the Peking Man and Java Man site before so I had to visit this place too. In one of the caves I watched a movie which explained how the area looked like over 500.000 years ago. There isn't that much to see but the movie, a reconstructed cave and explanations make it worthwhile. It's interesting to see how humans lived in the prehistory. It takes about an hour to see the caves and after I finished I continued my Israel road trip to Tel Aviv, the last city of this itinerary.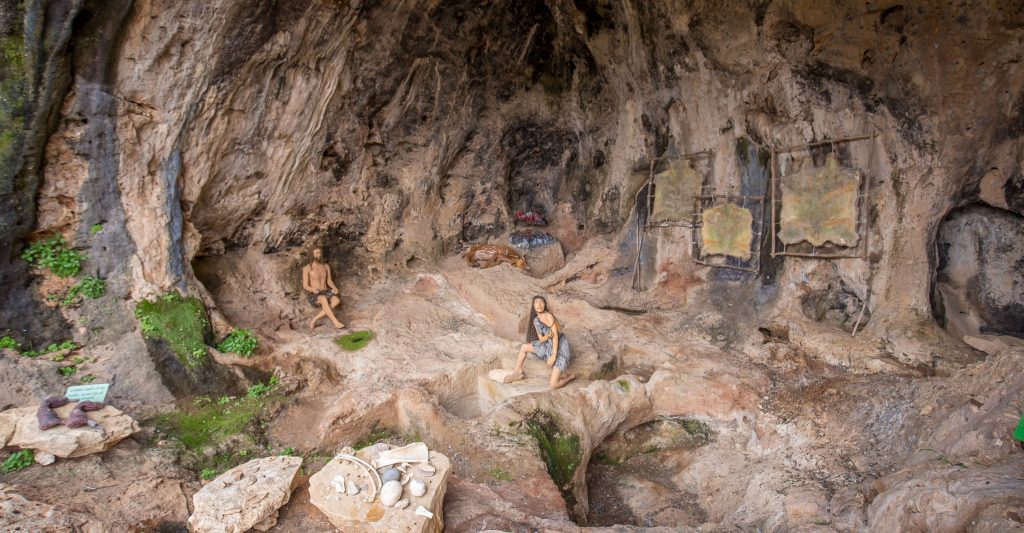 Israel road trip itinerary day 9 & 10 – Tel Aviv and departure
Tel Aviv is the party capital of Israel. You can find here everything you want and party all night long. I had almost two full days in Tel Aviv but I only went to see the White City of Tel-Aviv. I need to return to Israel to see more anyway. The White City is a part of Tel Aviv which was developed in the 30's and follows the Modern Movement. You'll find lots of white buildings, hence the name White City, in a style called the Bauhaus or International Style. It's the only part of the whole Israel itinerary my daughter didn't like. As it's a UNESCO World Heritage Site I simply had to explore it. The rest of the time I just relaxed with my daughter in Tel Aviv, we had great food and in the evening, I had great craft beer. Tel Aviv was the last stop on my Israel road trip itinerary.
Every itinerary has an end and so does this Israel road trip itinerary. The last day I relaxed with my daughter in the hotel before we drove to the airport. I dropped my Sunny Cars rental car at the airport and went back home. I haven't seen all yet. There is so much more to explore plus the people are friendly, the food is good and most of the year weather is great too.
I had a great father daughter trip and I hope to visit Israel again in the future. Make sure to read my other Israel travel stories as well. Before I return I'll do a 10 day Lebanon road trip as Lebanon is one of the last countries I haven't visited in the Middle East.
Stay tuned for more stories and subscribe to the newsletter or follow CTB on social media (Facebook, Twitter, Instagram including Instagram stories; on all social media you can find CTB @christravelblog) to get updated information.
Did you visit Israel too or do you have questions? Please leave a comment at the bottom of the page. Love to hear from you!