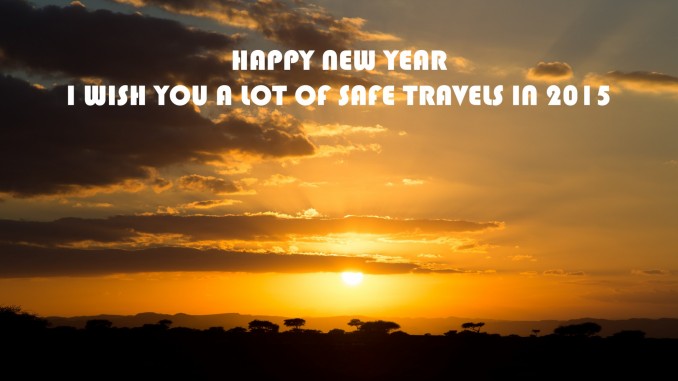 Happy New Year to everyone! I wish you a lot of safe travels in 2015.
The blog in the year 2014
The year 2014 marked the start of this blog. For the first three-quarters of the year it was merely converting the old "private" stories to the blog. From the 4th quarter the (new) posts are more written for the public. During the first quarter I also picked up again the more professional photography I kind of lacked time for the past 10 years or so. Got myself some great new camera gear which you can read in one of my previous posts. Still working on the graphics & logo of the blog but stay tuned for that! With the blog I hope that I can share my experiences, stories, how-to's and more for others to enjoy.
Top 2014
Country: China, it's just my number one country to visit
City: Singapore, just love a few days a year there!
Nature: Atacama desert, Chile. Wow; at this altitude at over 4000 meters so much beauty!
Culture: Petra, Jordan. Simply amazing and should be on everyone's bucket list. Yes I know its touristic.
Best drink: Again Jordan! Carakale beer. Did not know it existed but just great. Got invited by the brewery to taste their beers. Read more about that soon.
Best food: Difficult to choose so: Vietnam live cobra, Cambodia turtle with raw turtle eggs, China rat amongst others. Yes, I like the strange food.
People: Just everyone who is friendly but in particularly all those that became friends!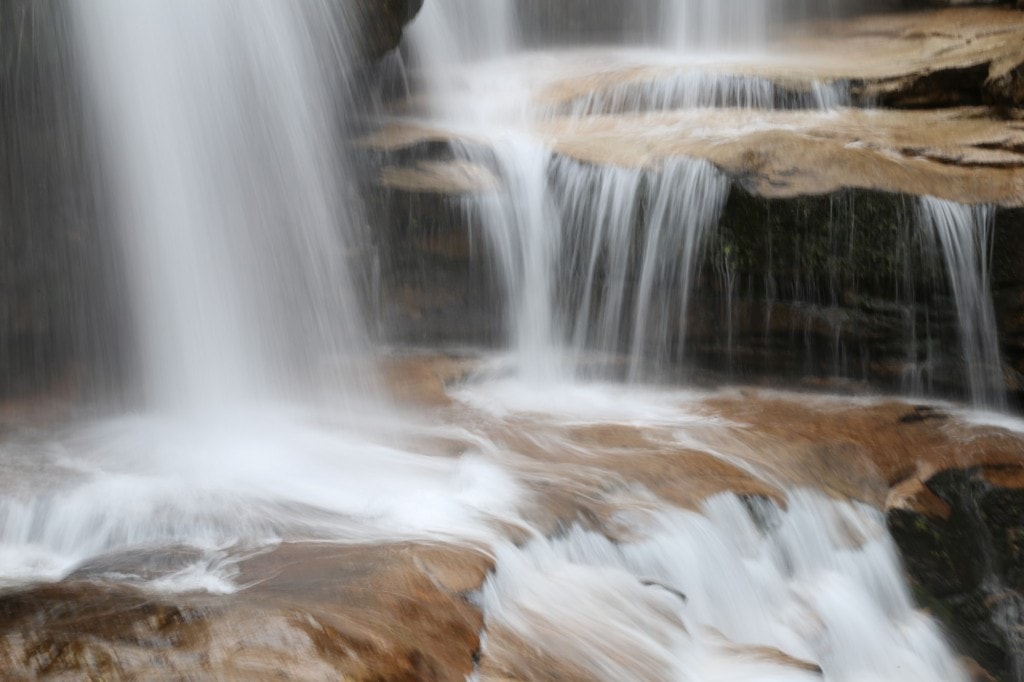 I thank all the readers for supporting the blog in 2014, and once again wish you many safe travels in 2015 !
What will 2015 bring?
One thing I hope 2015 will bring is a lot of travel but first a logo, probably some new layout and other fine tuning on the blog in January. Other changes that probably will take place is that I will add some more detailed information in the posts on how to arrange a trip. "How to travel cheaper but in luxury" will be covered in some tips & tricks articles too as travel in luxury does not have to cost a lot.
Countries I will visit in 2015? For sure most of the ones in the list of 2014 below which are NOT bold because I visited those for business in combination with leisure and business brings me each year to the same ones. Luckily in all of them there is much more to see! At the moment only one trip is kind of fixed in February, 10 days to Egypt. I booked the hotel for 10 nights on PointBreaks from IHG (Intercontinental Marsa Alam) at only 5000 points a night which is basically for free. The flight still has to be booked but I should go there.
End March is my work trip to Singapore and will visit a new country before or after. I'm thinking about Thailand or Laos but Timor-Leste is also an option. At the end of April and into May there will be a 3 week trip with my son where we for sure will visit two weeks China as we are learning Chinese. New country in that trip could be Laos or Mongolia but some CIS country would be an option too. Rest of May and June will give maybe some city trips in Europe and then in July will be 3-4 weeks for summer holiday. This will either bring us again to the far east or to South-America possible Ecuador and Peru. Wow that would be two new ones! For August maybe a short trip into south-east Canada and after that I have one more trip to China in end of October which will bring me somewhere there new for sure. In the end of the year I have always trips to Argentina and Brazil which I combine with some new country in South America. Christmas holidays is too far away to decide yet but options are Israel or Lebanon!
What do you recommend me? Let me know in the comments below!
With the growing number of visitors it's time to start some advertisement. The idea is NOT to get the site full with credit card sign up links everywhere. No, just fitting advertisement for the blog. If you own a travel related business (tour operator, hotel, airline or others) please do not hesitate to contact for advertising/PR. You will be surprised by the rates.
My social media pages are starting only since November-December 2014 and the goal is to have at least 3000-5000 followers by end 2015.
Here comes some statistics from the past year.
Which countries did I visit in 2014?
Approximate 25 countries visited in 2014 of which 5 are new ones (in bold below). Making the total visited countries now 54. Five new countries is the real minimum for me to visit each year to be able to see a lot from the world.
Jordan, Chile, Brazil, Panama, Argentina, North Korea, China a few times, Netherlands where I live, USA, Germany a 5 minute drive, Russia, Spain, Czech, Slovakia, Bulgaria, Vietnam, Singapore, Cambodia, Belgium, United Arab Emirates. Further did a stopover in Thailand of an hour 🙂 and visited France, Italy, Swiss and Liechtenstein for business only.
Flight statistics 2014
My flights in 2014 (stats from Flight Diary) with probably a few missing.
55 flights (45 on KLM AIRFRANCE and SkyTeam)
191.353 kilometers
258 hours and 51 minutes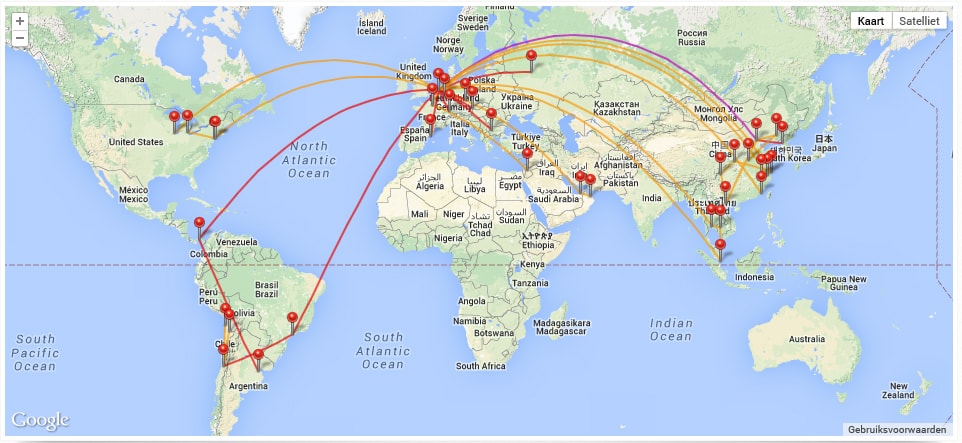 Flew most flights on KLM AIRFRANCE and SkyTeam partners with a few exceptions here and there. These flights earned me 152.378 level miles at Flying Blue (70.000 needed for platinum only). And earned me close to three-quarters of a million award miles (including miles from AMEX credit card). Enough for 7 business class returns between continents on promo awards.
Looking forward to fly again more in 2015 !
Hotel statistics 2014
My main chain to stay is IHG (which includes Intercontinental Hotels, Crowne Plaza, Holiday Inn, Holiday Inn Express, Indigo and some others I actually never use). In 2014 I stayed a total of 142 nights (rewards nights including) in the chain earning me over 300.000 qualifying points (only 60.000 needed for platinum and close to 1 million award points (bonus points included). With these points I will be able to stay for free if booked wisely approximate 100-125 nights. Beside that I had about a dozen or two other stays at various hotels over the globe.
Hope to do the same in 2015 and there will be a lot of interesting hotel promotions going on to get more free nights.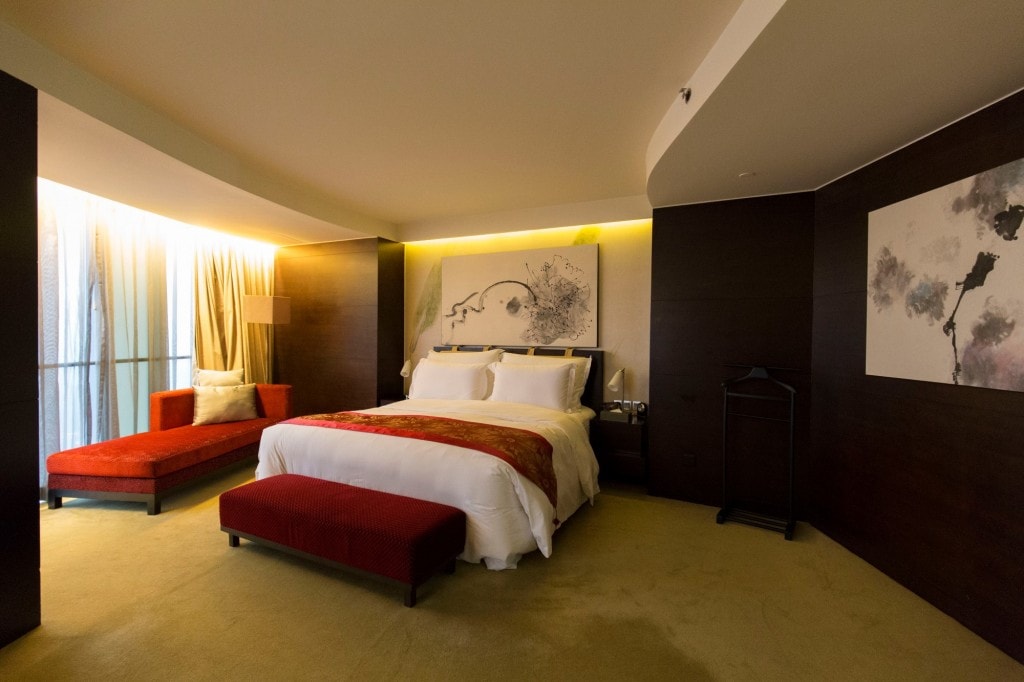 What will you do in 2015?
Please share your bucket lists, ideas for travel or anything you will do in 2015 in the comments below. I love to hear from you!
Stay tuned for more stories and subscribe to the newsletter or follow CTB on social media (Facebook, Twitter, Instagram including Instagram stories; on all social media you can find CTB @christravelblog) to get updated information.
Did you visit this destination too or do you have questions? Please leave a comment at the bottom of the page. Love to hear from you!