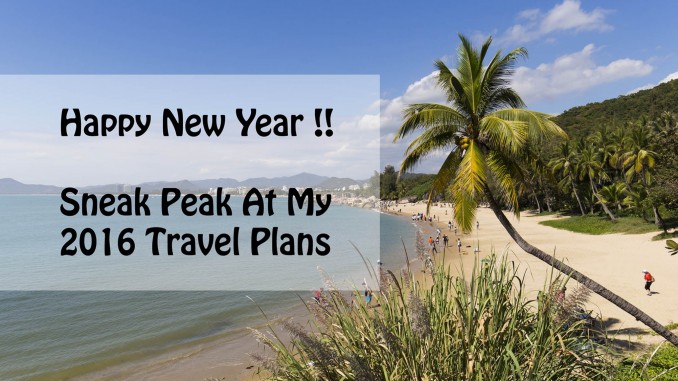 First of all I would like to thank all readers, followers, friends and colleagues for the continuous support of this travel inspiring website! Keep sharing my stories amongst your friends to keep the site advertisement free! Let's keep traveling in 2016! I wish you a fruitful, healthy, wealthy and prosperous 2016 with many safe travels. Keep track of mine by following my Facebook, Twitter and Instagram.
Last week I looked back at my travels in 2015 and explained how I combine leisure & business travel and thus save thousands of euros a year. Now it's time to look at some plans I already fixed for 2016 and some that are on my wish list. If you have been to any of these destinations please share your experience and tips with me in the comments below.
Stay tuned for more stories and subscribe to the newsletter or follow CTB on social media (Facebook, Twitter, Instagram including Instagram stories; on all social media you can find CTB @christravelblog) to get updated information.
Spain & Portugal and Andorra
As I wrote in my overview of 2015 I still have open tickets with last legs to Barcelona and Madrid in Spain. These trips are both in February. These combine the two return tickets and I plan to visit Andorra for two days from Barcelona as I saw Barcelona before. Or maybe I will go again to Barcelona and learn more about the Gaudi works? I'm a fan! The trip to Madrid is with the family and these 10 days we expect to spend in Portugal. We will either choose the north from Lisbon to Porto or the south towards the Algarve. Let me know your ideas for a Portugal trip!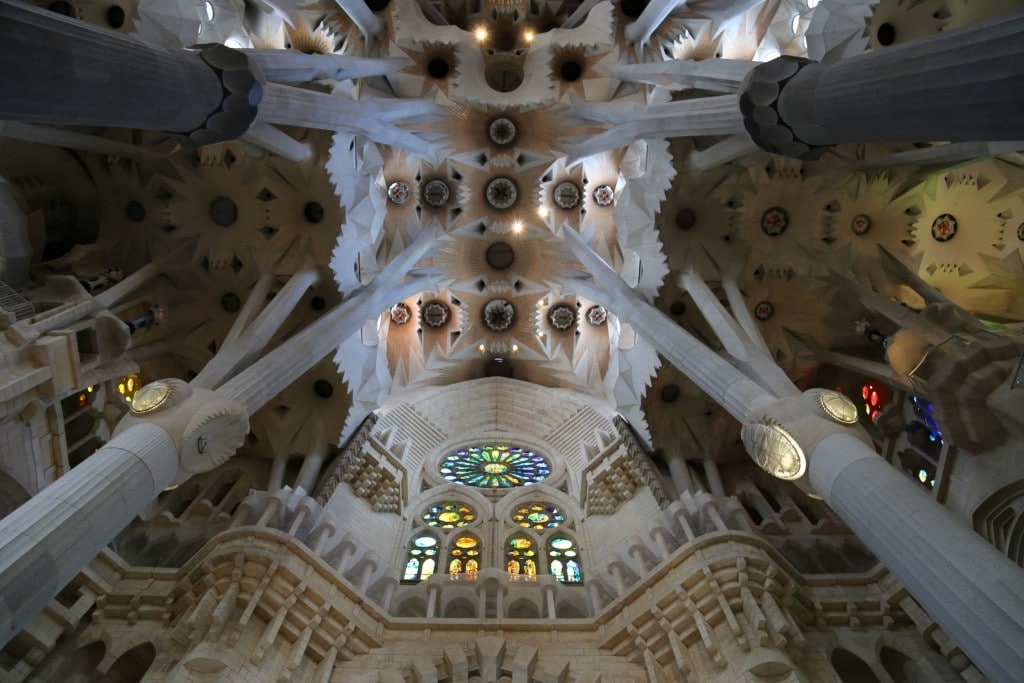 Combined business trip to Singapore, Thailand and Laos
At the end of March I have to go to Singapore for business. The ticket I booked way back in June 2015. It's a first class ticket 🙂 I paid just 400 euro for it from Doha to Singapore and back from Bangkok. To get to Doha I used the Avios I got from the flights to Miami and Sao Paulo back in 2015. Just 200 euro in taxes gets me to Doha and back. I love to visit Singapore each year. The roof tops, the nice weather and just the 24 hour nightlife. This year I will combine my trip to Singapore with a week leisure in Laos. I will fly to Luang Prabang and will stay there. In the middle I plan a 2 night trip to another place in Laos. If you have tips please let me know in the comments!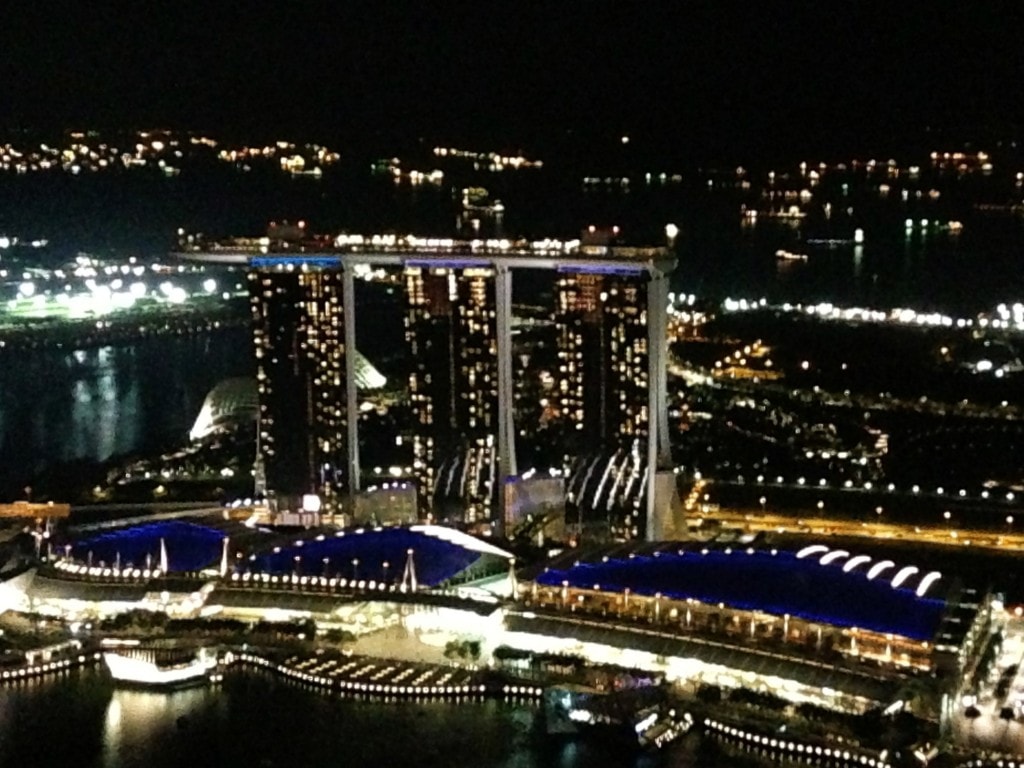 Almost 4 weeks to Phuket
In the previous 3 years I went always on an annual trip with my son for 3.5 weeks at the end of April. He is now in the next school with fewer days off so it's time for my daughter to join. With my son I always went to China as we are learning Chinese. My daughter would join too there but she wants to see wild penguins. This has to wait till next year. On the last day of 2015 I could buy business class tickers for just 800 euro from Barcelona to Phuket. I did not hesitate and booked. Of course I will not stay 3.5 weeks in Phuket so now I'm looking for options. Please help me decide in the comments below! I want to spend also 10-14 days in at least one other country I have not yet been. Options are Philippines, Indonesia, Myanmar, Papua New Guinea combined with Solomon Islands and Vanuatu or maybe you have a better idea? Let me know!
More 2016 travel plans
I will return from Phuket in the middle of May. It will be quiet then till early July with travel plans. Maybe I will do some European city trips but nothing is fixed yet. Early July it's time for the summer holidays. The destination is unknown. Suggestions welcome for a 3-4 week trip! Or two 10-14 day trips. It must be something new 🙂
In August it is time for my annual trip to the US. This time I'm heading to Los Angeles. As usual I will combine some leisure time after the business. I have hotels booked at Tahiti, French Polynesia for 10 days already. I used IHG Rewards Club points for these rooms which normally cost 600+ euro a night. It's pretty sure I will go to Bora Bora, Moorea and the main Tahiti Island. Actually, as I travel alone, I have room for someone to join me. Are you into a trip to paradise with me? Let me know and maybe you can join me! You would need to stay in the same hotel room though. In September are my annual trips to Prague and Moscow. I will do a day trip in both which I will see on the spot but for sure I will explore the metro station in Moscow.
The end of 2016
It's almost a year away but travel planning is fun so I'm already thinking what to do. In October for sure there will be a 10 day trip with the family during the autumn holidays. We will get inspired later by special airline and hotel promotions. I'm thinking of Tunisia or Israel. Maybe Lebanon. In November I must go to China again for business. It could be I will combine the trip with Lebanon. Maybe Mongolia? At some point I have to go to Buenos Aires again and I would love to explore the Patagonia region of Argentina then. Sao Paulo is also a must go again early December and maybe it would fit to take a side trip to Venezuela to see the Angel Falls?
Christmas Holidays 2016? Yes, I'm already brain storming. It will be a trip with the full family so we will let us surprise by airline and hotel promotions. Suggestions? Let me know in the comments.
In 2015 I "only" saw 3 new countries. My goal is to see 5 each year. My plans in 2016 look very promising to catch up my goals. Of course I hope also to see a dozen or two UNESCO world heritage sites. To see a country I must see a part of it. Just a stopover doesn't count. I'm looking forward to visit all these places I mentioned above.
Once again thank you for your support and I wish you safe travel in 2016. Where will you go?
Stay tuned for more stories and subscribe to the newsletter or follow CTB on social media (Facebook, Twitter, Instagram including Instagram stories; on all social media you can find CTB @christravelblog) to get updated information.