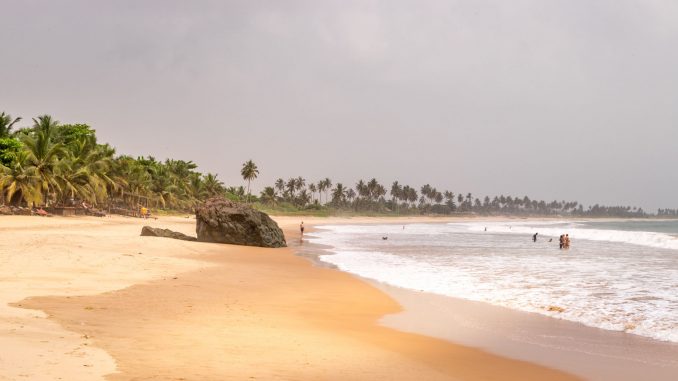 Ghana is a perfect country for a first time visit to Africa. It's safe, easy to reach and has a huge variety of sights and activities which are all included in this Ghana itinerary. The word Ghana means warrior king which is a term dating back to the Ghana Empire with evidence of human existence dating to almost two centuries BC. This Empire of Ashanti was mostly located in now central Ghana before the Portuguese colonized Ghana in the 15th century. Ghana has been under colonial rule by Portuguese, Dutch, British, Danes and Swedes until it became a British protectorate end 19th century. Independence was achieved in 1957 forming present day Ghana.
I travelled along the coast with my wife and two kids for a week last Christmas. The second week of the Christmas holidays I spend on the island nation Sao Tomé and Principe. Ghana was my first real visit to Africa; I don't count my 9 days in Cairo several years back as it's a different culture. I didn't know what to expect but I was pleasantly surprised how easy it was to just drive around on your own. The coast has a lot to offer and in this Ghana itinerary I'll show you an optimized travel plan to get the most out of your time.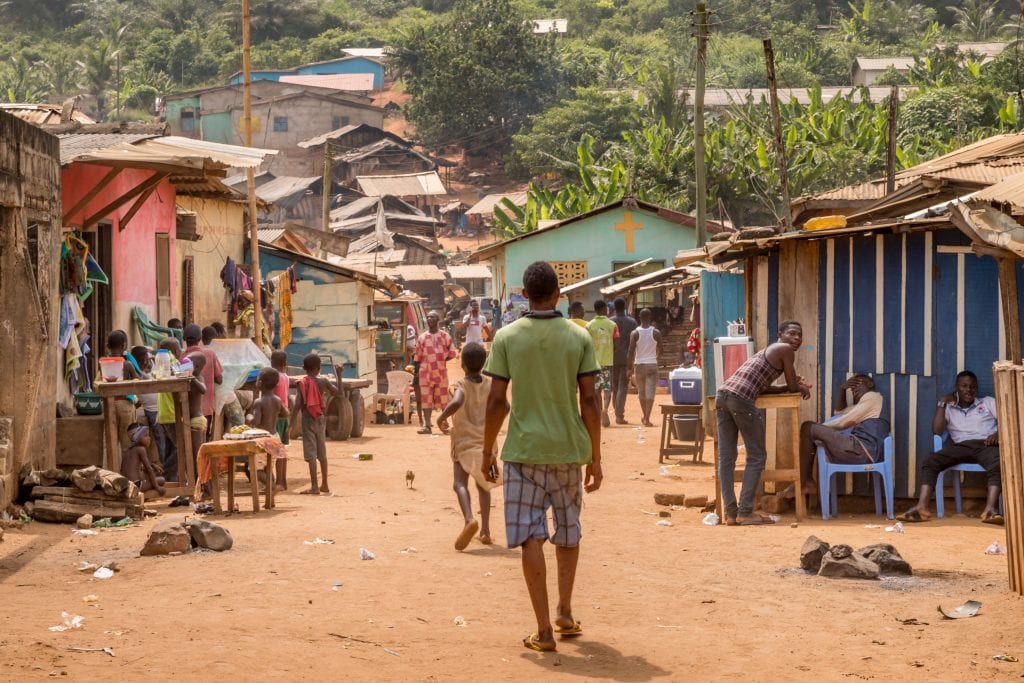 Planning a trip to Ghana
Planning a trip to Ghana is straightforward but there are a few things to keep in mind though. Follow these guidelines and plan your Ghana itinerary as you would plan any other trip, and all must go smooth.
Ghana visa: most countries (a few African counries are exempted) require a pre-arranged visa. In the Netherlands I had to pay 60 euro for one, or 120 euro in case of same day return of passport. I had to pay 120 euro as I needed my passport back immediate. Check with your local embassy what you need to provide, but it should be easy to get.
Vaccinations & health: Basic vaccinations are required but important is to get anti malaria tablets too. You don't want to get ill. Yellow fever vaccination is required, and this is checked if you get a visa, so get this before applying for one. Check with your local doctor what other vaccinations for Ghana are required.
Driving in Ghana: Driving in Ghana is easy unless you get scared easily of hectic traffic which is the case in Accra. An international drivers license is required and without one you're NOT allowed to rent a car nor drive with it. They don't care about your national drivers license at all. When you drive make sure to have 5 Cedi bills ready to pay at police checks to avoid them checking the full car. I'm not advertising bribes, but a 1-euro payment will make your life much easier.
The Ghana itinerary below which I followed is based on a 1 night stay in an Accra hotel, 3 nights in a Takoradi hotel and back 2-3 nights in Accra. My planning is tight and I'll give some tips when and where to change the itinerary with options what you can do.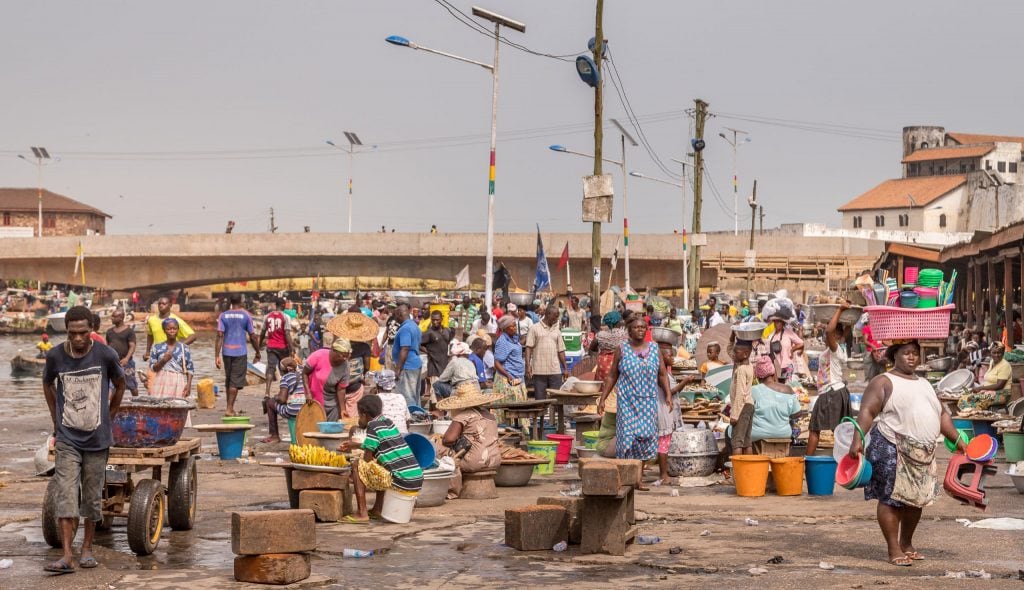 Ghana itinerary day 1: Arrival in Accra & beach
Flights to Accra are available on many major airlines from major hubs around the world. Immigration is straightforward and efficient even at the old terminal. Accra airport is a bit chaotic for the rest but the new terminal is ready later in 2018 so that this will improve. I just want to note that if you don't fly that often and, as me, want to visit all countries do make a short trip to Sao Tomé and Principe as it can only easily be reached from Ghana.
I used the remainder of the day to pickup my rental car and relax at the pool of the hotel. I'm not a beach person unless it's a magnificient tropical unique beach. I stayed at Holiday Inn Accra but if you want a beach book one of the hotels at Labadi Beach.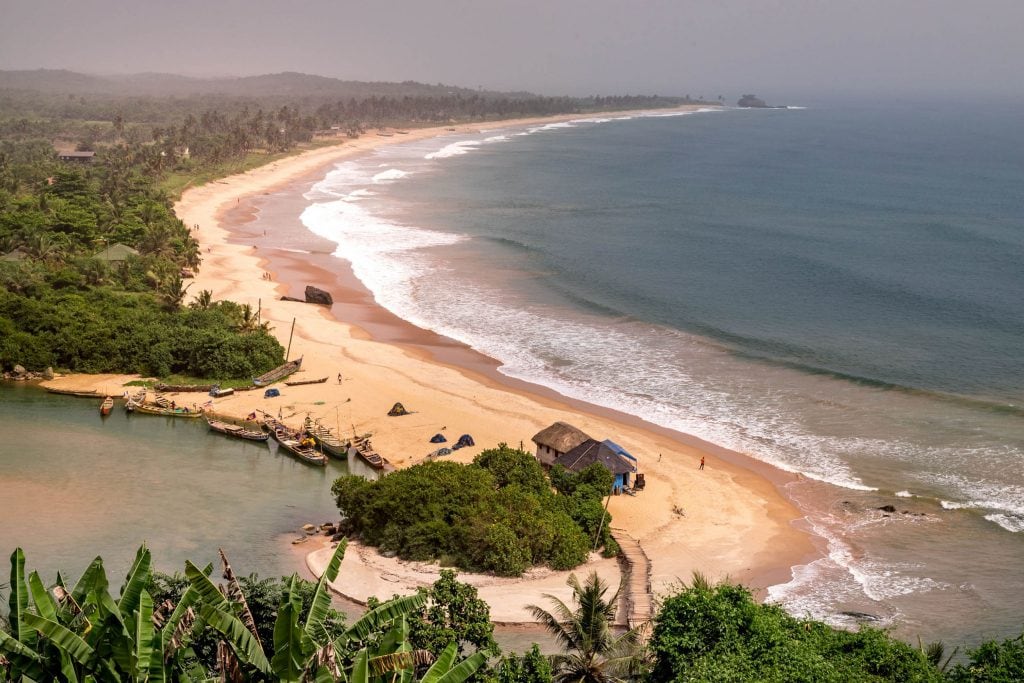 Ghana itinerary day 2: Cape coast & Elmina day trip
Start early morning as the ride from Accra to Cape Coast takes just under 3 hours over the well maintained coastal road. The main place of interest in Cape Coast is Cape Coast Castle which is an old slave fort. It's one of eleven forts along the Ghanaian coast that are a UNESCO World Heritage Site. The fort dates to the mid-17th century when the Swedes built a gold and timber trading post. It changed hands to the Danes and Dutch after which the British used it as their headquarters on the gold coast. The French almost destroyed Cape Coast Castle after which it was totally rebuilt at the end of the 19th century and still stands today.
The gold and timber trade changed to slave trade and Cape Coast Castle was one of the bigger centers of slave trade. If you can only visit one castle then make sure to visit Cape Coast Castle as it's the biggest, best restored and has a good guided tour of about an hour. I found it very interesting to visit and learn about this sad history. I stood in the small dungeons where hundreds of slaves where held before they could board the boats to the western hemisphere. I even walked through the door of no return. History can't be changed, but it's important to keep it alive and to not repeat such horrible things.
Read all about my Cape Coast & Elmina day trip in this day trip report:
GHANA – Cape Coast Castle day trip from Accra & Elmina Castle slave fort tour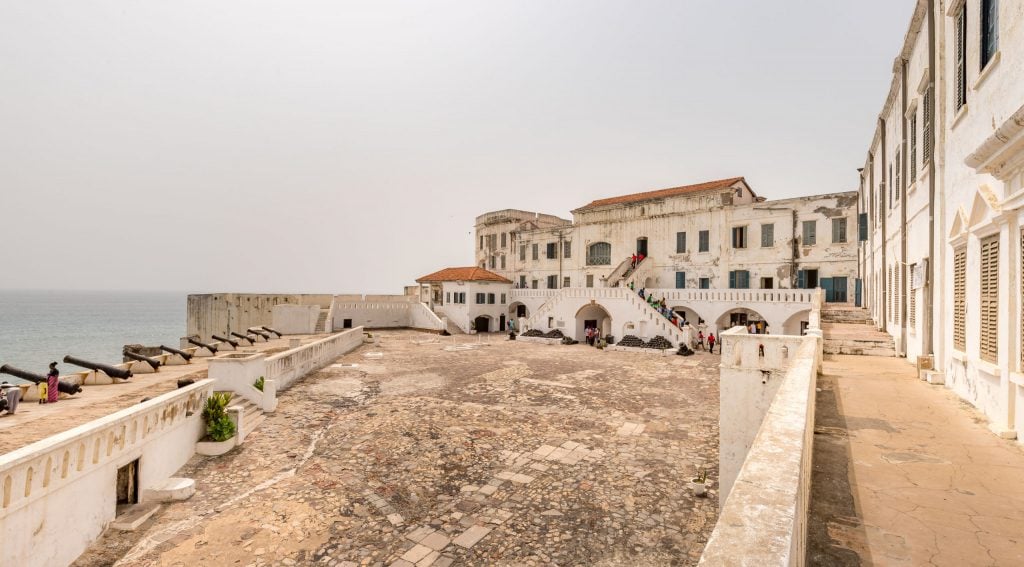 Elmina Castle is a short 20-minute drive west from Cape Coast Castle. It's almost 2 centuries older and the oldest European style building south of the Sahara. The castle was used for the same purpose: first trade of goods and later the trade of slaves. Elmina Castle was built by the Portuguese, conquered by the Dutch and finally taken by the British. Although Cape Coast Castle is nicer I also recommend Elmina Castle as the town with local fish market is worth strolling through too.
Once you arrive at Elmina Castle you'll probably be asked if you require a guide. For the castle itself it's not directly needed but it does help understanding more about the slave trade. I do recommend taking a guide for a walk through the fish-market and up to Fort St. Jago. This is a small fort but has a beautiful view on Elmina Castle. The guide also makes sure you can photograph people and keeps others offering services away. Do give people you photograph up close a half cedi and the guide 10 cedi per person or 30 cedi minimum.
I finished around 4 PM and drove to Takoradi in just over an hour. Traffic was bad. I stayed 3 nights at Protea Takoradi by Marriot which is a hotel I highly recommend as it's affordable and offers great service.
Make it a day trip: If you're not planning to drive more west along the coast you can make this day also a day trip from Accra. You could also opt to see just one castle and visit Kakum national park as well.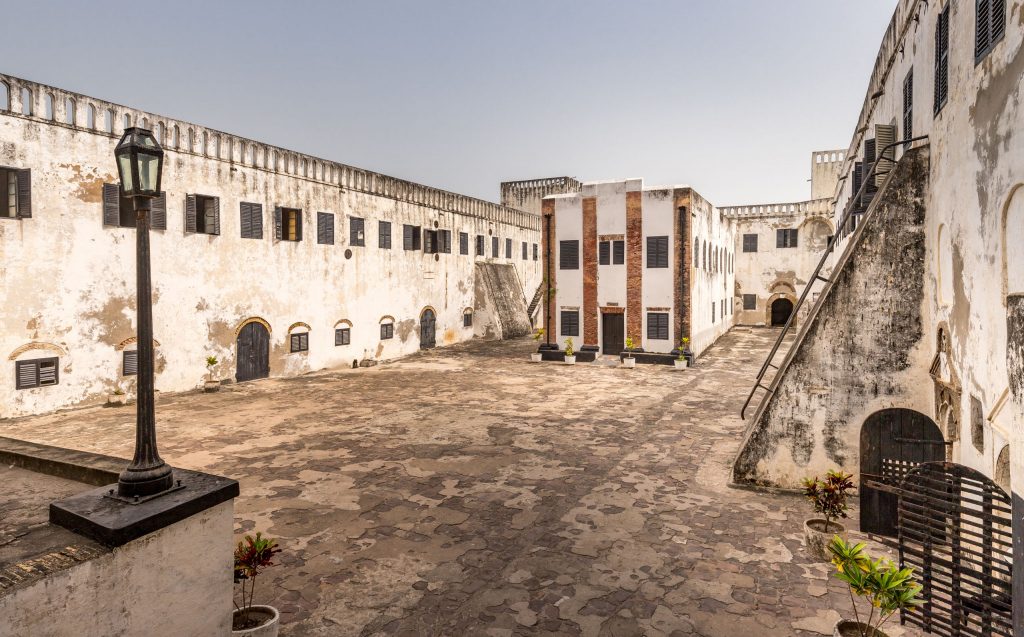 Ghana itinerary day 3: Nzulezo day trip
Nzulezu is an interesting town built on stilts in Lake Tadane 90 kilometers west of Takoradi. It's a unique and interesting day trip which should be included on any Ghana itinerary. The name means "water surface" and that fits perfect as the small town can only be reached over water in a (motorized) canoe. The village is several centuries old and one of few such villages in the world. It's basically one "road" of 300-400 meters and a few side roads of maybe 30-50 meters. The interesting part is to see how the people live in Nzulezu.
Read all about my Nzulezo day trip in this day trip report:
GHANA – Stilt village Nzulezo on lake Tadane (Beyin); day trip from Takoradi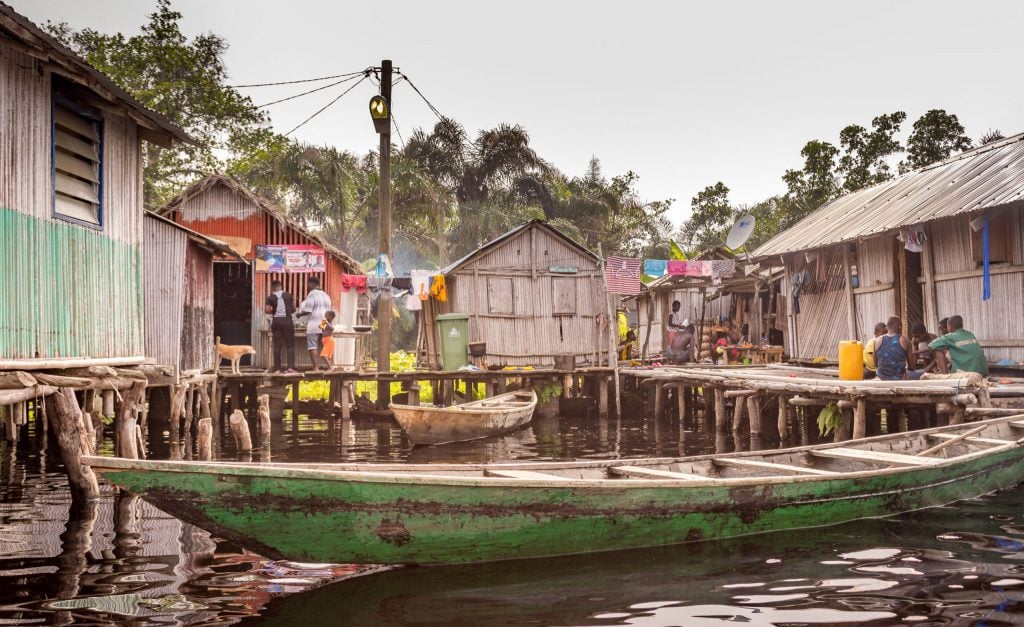 Make sure to arrive at the visitors center in Beyin early morning at 9AM or latest by 10AM as getting to the village is a bit chaotic. There are just a few canoes of which 2 are motorized and they only go when full. Especially on the way back sometimes they wait long to have them filled. It took me 3 hours to get to the village which was well worth it. Keep in mind that the motorized trip that I did takes 20 minutes and the canoe with paddles about an hour. The visit itself takes about an hour which left me just enough time to visit the old slave fort in Axim on the way back and arrive in time for dinner at my hotel in Takoradi.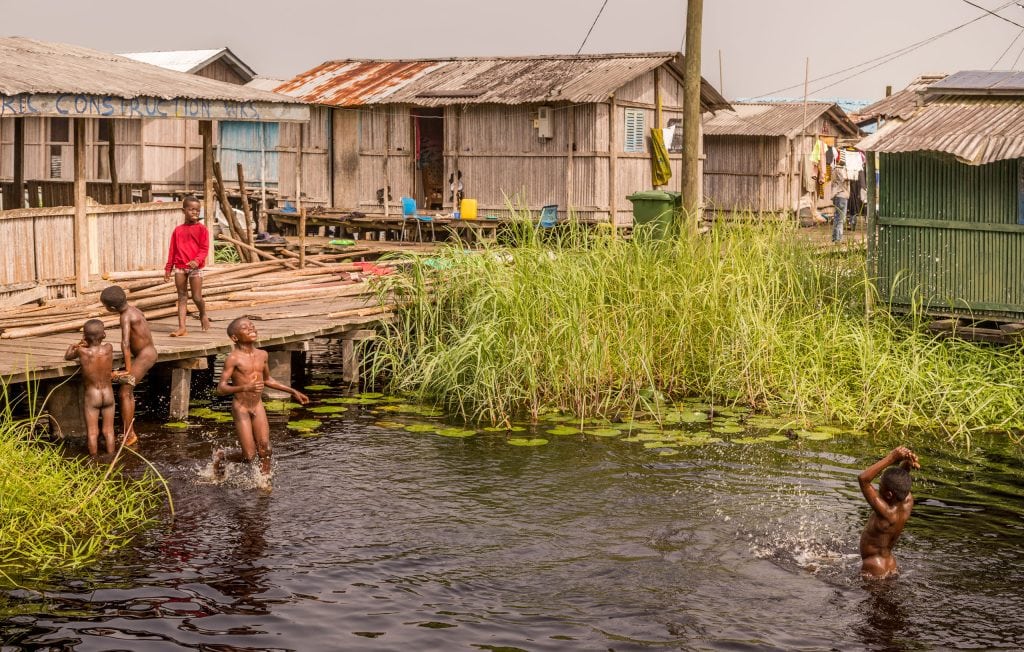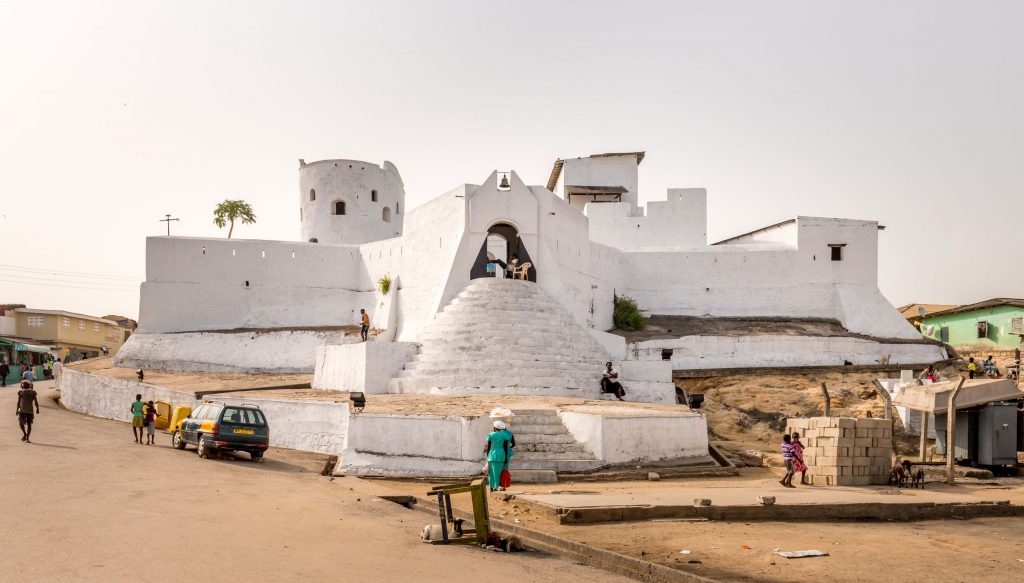 Ghana itinerary day 4: Butre beach & forts
Butre beach is said to be the best beach in Ghana and after visiting I agree! It reminded me of Raz Markaz beach in Oman. In the morning first visit Fort Metal Cross in Dixcove and then put your GPS to The Hideout at Butre Beach. Make sure to make a beach walk to the ruins of Fort Batenstein too for an awesome view on Butre Beach. In case you didn't visit fort Axim the other day and are into forts you could add it on this day early morning. These forts are small, and a visit takes about 40 minutes. Check the full details on each fort in my day trip from Takoradi to 5 slave forts article.
Take it easy: Plan your Ghana itinerary with only a visit t0 Fort Metal Cross in Dixcove and drive to Butre Beach to relax!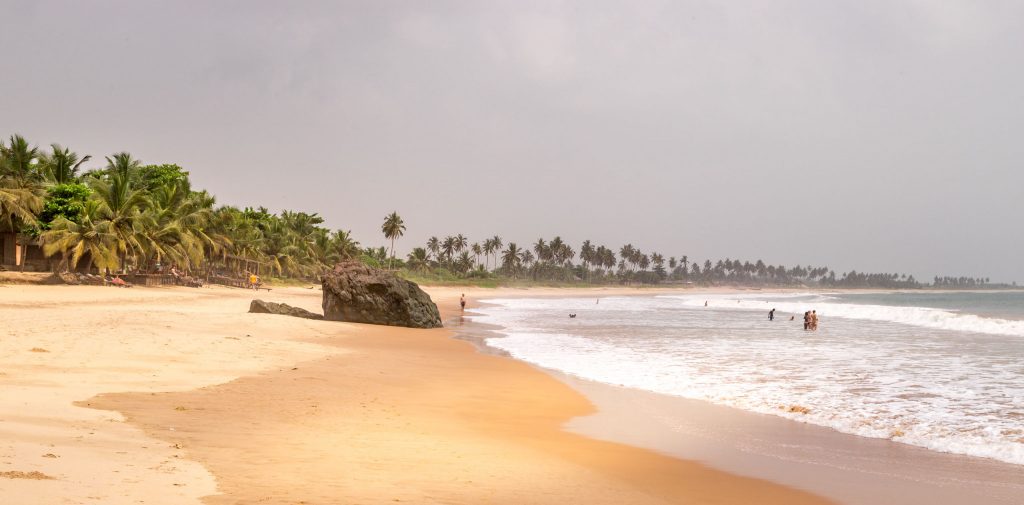 I decided to only lunch at the beach and drive to two more forts at Shama and Komenda. Shama is beautiful restored but Komenda is just a small ruin and not worth visiting. I did go as it's one of the 11 forts on the UNESCO World Heritage List and all those places are on my bucket list. Although these two are on the other side of Takoradi I still managed to return in time for dinner in Takoradi.
Extend your Ghana itinerary: Stay overnight at Butre beach and just unwind at this magnificent beach.
Read all about my Slave Fort day trip from Takoradi in this day trip report:
GHANA – 5 lesser known slave forts; day trip from Takoradi
Ghana itinerary day 5: Kakum national park day trip
Kakum national park is a rainforest park in Ghana easily reached if you do drive the coast road. The park is a must include on any Ghana itinerary. Its main attraction is the canopy walk which is awesome if you have never done one before. It was my first! It takes about an hour to finish the walk, but I recommend extending the day with a 1-hour forest hike. It's a beautiful green and peaceful place. Kakum national park can be reached in 2 hours from Takoradi and from the park it's another 2-hour drive to Accra.
I didn't drive back direct to Accra as along the coastal road were 3 more forts I wanted to see to complete my quest to see all UNESCO Sites. They are Fort Amsterdam in Abandze (recommended if you want to see one), Fort Patience in Apam and Fort Goedehoop in Senya Beraku. If you have seen enough forts drive to Accra direct and relax at the pool or beach.
Shorten this Ghana itinerary: You could visit Kakum national park together with Cape Coast Castle on a day trip from Accra (or when driving to Takoradi) but you have to skip Elmina Castle in that case.

Extend your trip: Stay overnight in Kakum national park and go watch wildlife early morning! Another option is to stay in the basic guest house in Fort Goedehoop in Senya Beraku.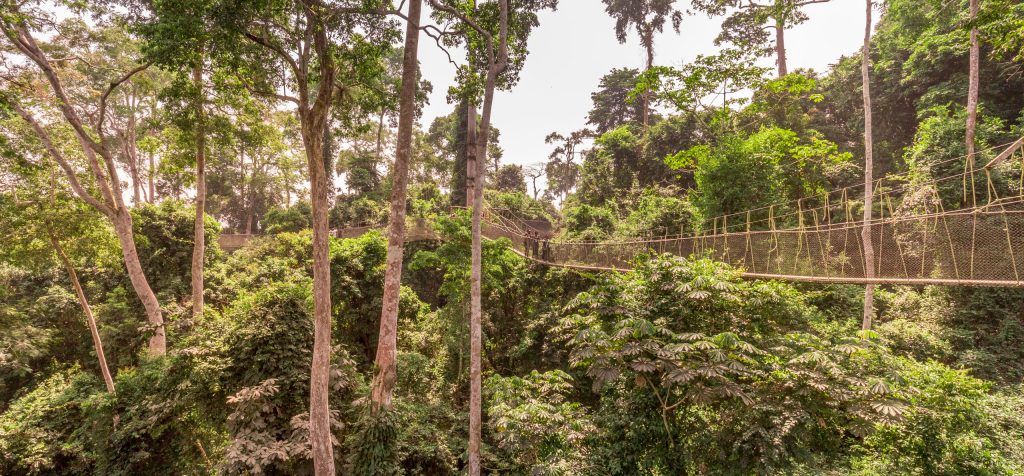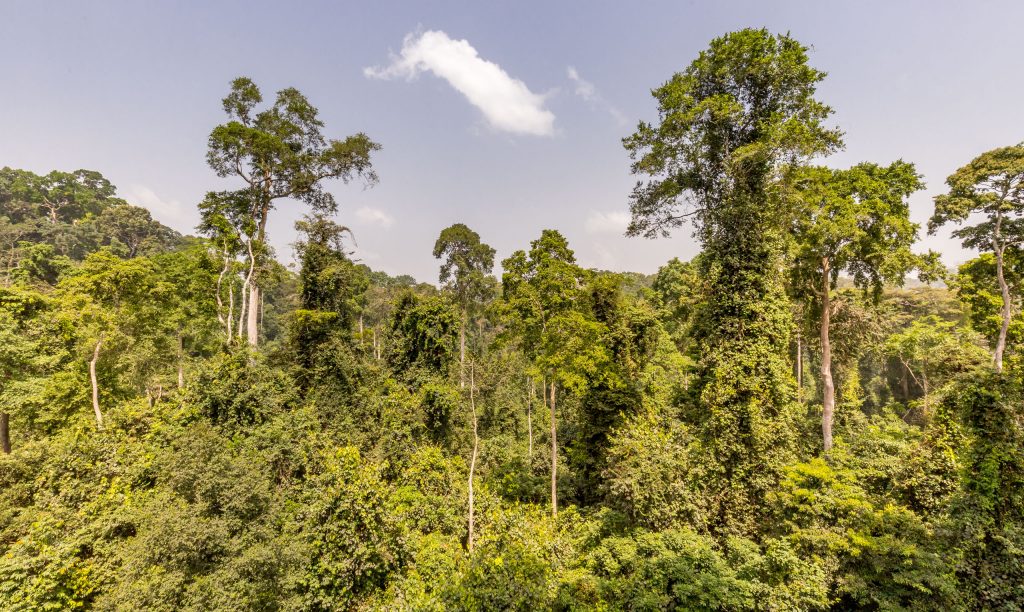 Ghana itinerary day 6: Accra day trip
Accra is the capital of Ghana and has several attractions worth visiting. One day on a Ghana itinerary is enough to see them all. I recommend starting at the Dubois museum and from there take a taxi/uber to Independence Square. The rest of the sights can be reached by foot. The Ghana National museum is closed, and the guard couldn't say when the renovation will be ready (maybe 2020 or later) so don't bother going there. Osu Castle is also closed for visitors as it's used as an official government seat.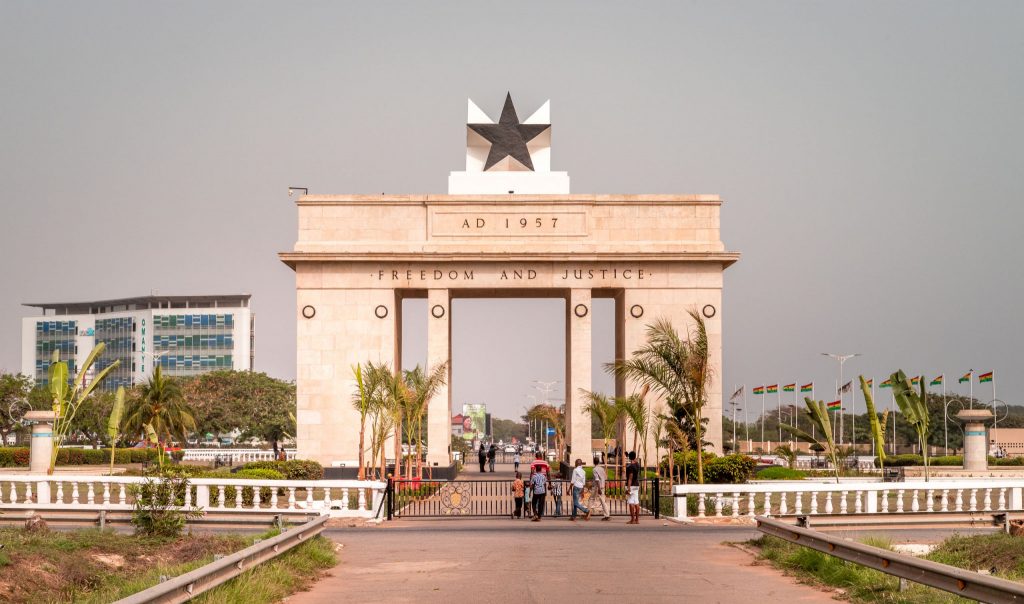 I didn't spend more then 15 minutes at Independence Square from where I walked towards Jamestown, the old Accra. First, I passed the art market and picked up souvenirs to take home. A few hundred meters down the road is the Kwame Nkrumah Memorial Park dedicated to Ghana's first president. A visit takes just 30 minutes, but a must includes on a Ghana itinerary. Further down the road, already in Jamestown, is Ussher Fort where guided tours take 30 minutes. From there walk to the lighthouse in Jamestown where there are guides to take you down to the fishing village. You'll get close to the locals and learn how they (try) to live from fishery.
There aren't much more historical sites in Accra and if you plan all these on a day the Ghana itinerary will be complete. I don't recommend driving in Accra as it's more convenient to walk and take a taxi for the few short rides. Start early to have enough time to wander in Jamestown.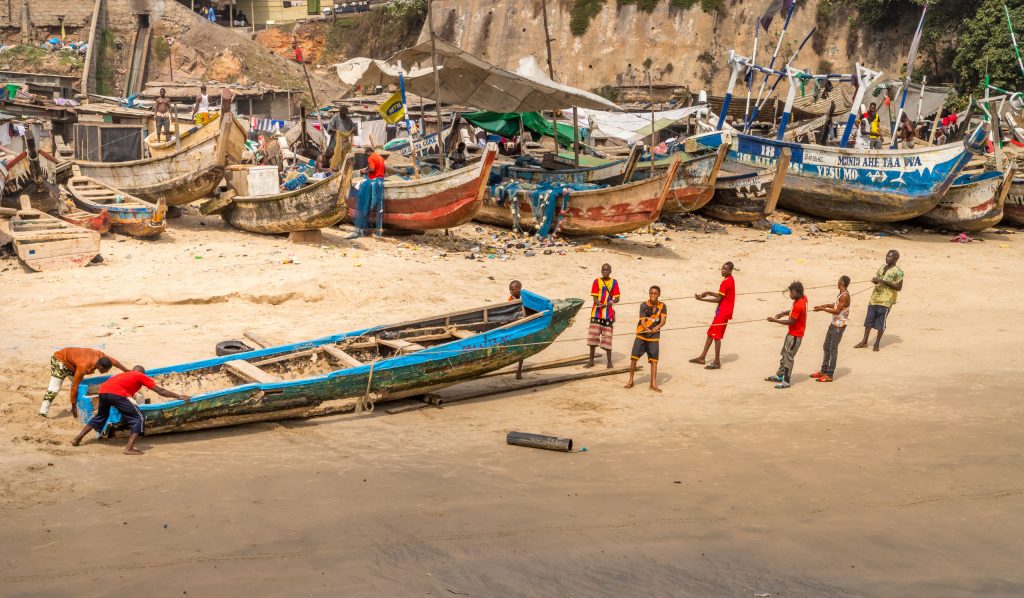 Ghana itinerary day 7: Beach & departure
My flight to Sao Tome and Principe was in the late afternoon so I still had some time left to enjoy the pool. This trip to Ghana was my first real visit to Africa as I don't count my 9 days in Cairo. In the past my trips were always to South America (10 days in Bolivia, 9 days in Argentina) or South East Asia (2 weeks in Vietnam, 2 weeks in Indonesia, 3 weeks in Thailand). I hope this Ghana itinerary helps you plan a trip to Ghana. One day I will explore central Ghana and the northern Savannas as it's such a friendly and magnificient country. One thing is sure: I must explore more of Africa in general.
Stay tuned for more stories and subscribe to the newsletter or follow CTB on social media (Facebook, Twitter, Instagram including Instagram stories; on all social media you can find CTB @christravelblog) to get updated information.
Did you visit coastal plain of Ghana too or do you have questions? Please leave a comment at the bottom of the page. Love to hear from you!