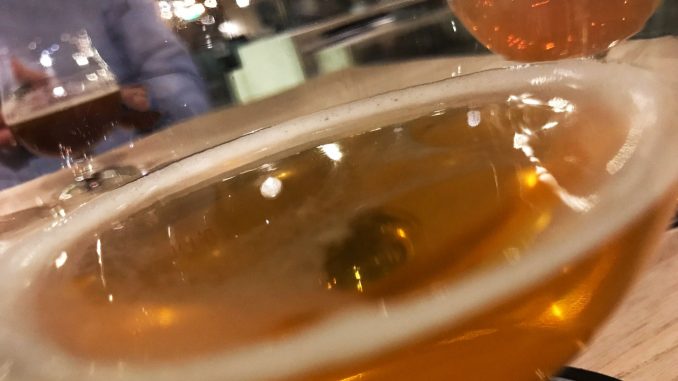 I visit Berlin quite often for a day or two and I always try to find new places to drink craft beercraft beer. I will share with you my favorite hotspots to drink craft beer in Berlin. If you know any other place to go to in Berlin please let me know in the comments so that I can try it out next time in Berlin. Cheers!
Craft beer in Berlin: BRLO Brewhouse
The BRLO Brewhouse (Schöneberger Straße 16) is within walking distance of Potzdammerplatz in Berlin. Their craft beers are brewed on location and served fresh. They have about 10 of their own BRLO Brewhouse craft beers on tap. A perfect amount for two flights with each 5 beers. Make sure to try their mystery tap which isn't on the written menu. I'm not sure if it's always the same brew but I can tell you it's delicious and very spicy. Try it! You either love it or hate it.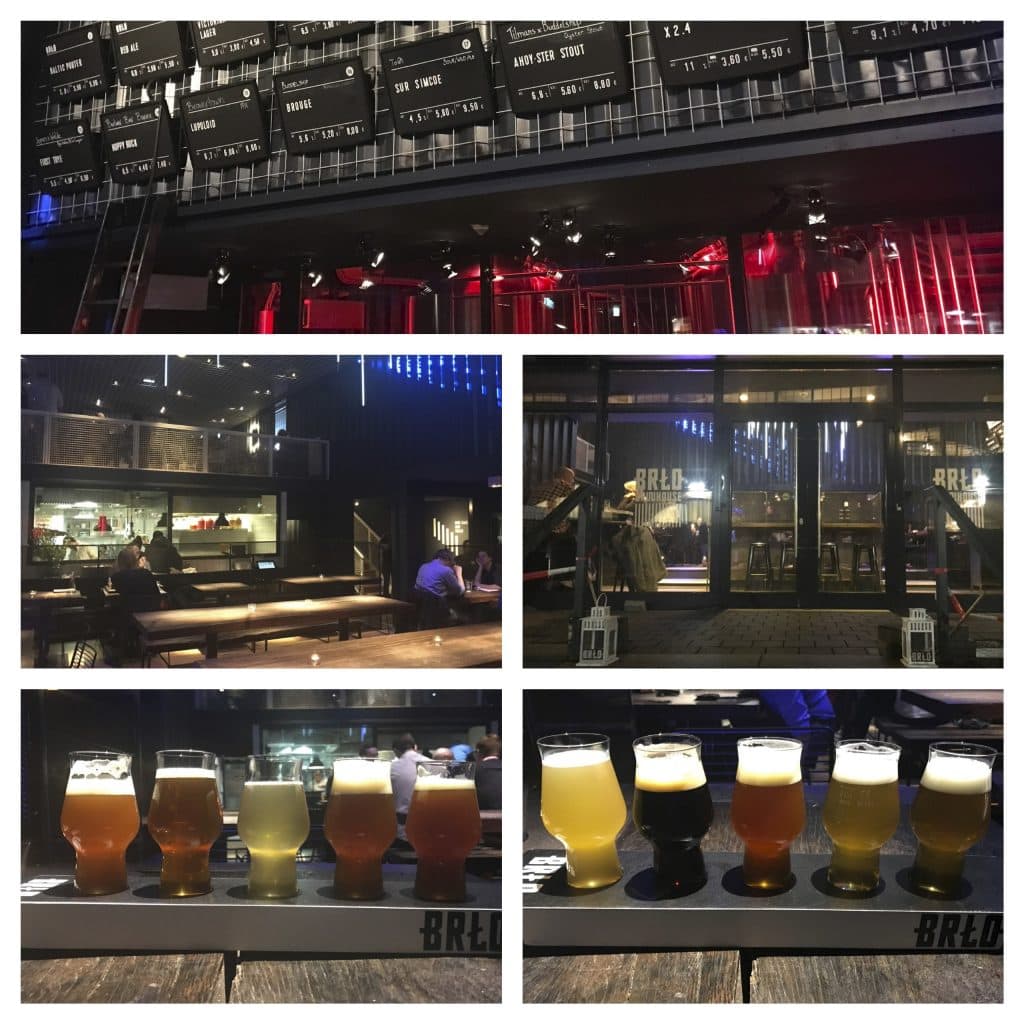 Craft beer in Berlin: Stone brewery Berlin
Stone brewery has its roots in the USA but opened a brewery in Berlin too (Im Marienpark 23). It's in an old industrial building a bit out of the center. I went there with some business partners to have dinner and lots of craft beer. They have around 50 taps of which at least half are their own craft brews. Some taps rotate some are core brews and I'm sure there is something new for you too. I loved the food which is a kind pub food taken to the next level; delicious. The place is huge and they even have a tree growing from the ceiling; say what? Yes, just check it out it is worth the 20-minute taxi ride out of the center of Berlin.
Craft beer in Berlin: Vagabund Brewery
The Vagabund Brewery is a very small brewery and their bar is in a residential area (Antwerpener Str. 3) of Berlin. They have just 4 taps with their beers of which 2 are core and 2 rotate. As they don't bottle their beers you should return a few times to taste different brews. The crowd wasn't really my type; a bit an alternative crowd but I did enjoy their craft beers. To finish the evening I had some bottles from their bottle selection which are quite common beers. Vagabund Brewery is a great place to check out if you want to try some different craft beers brewed locally in Berlin.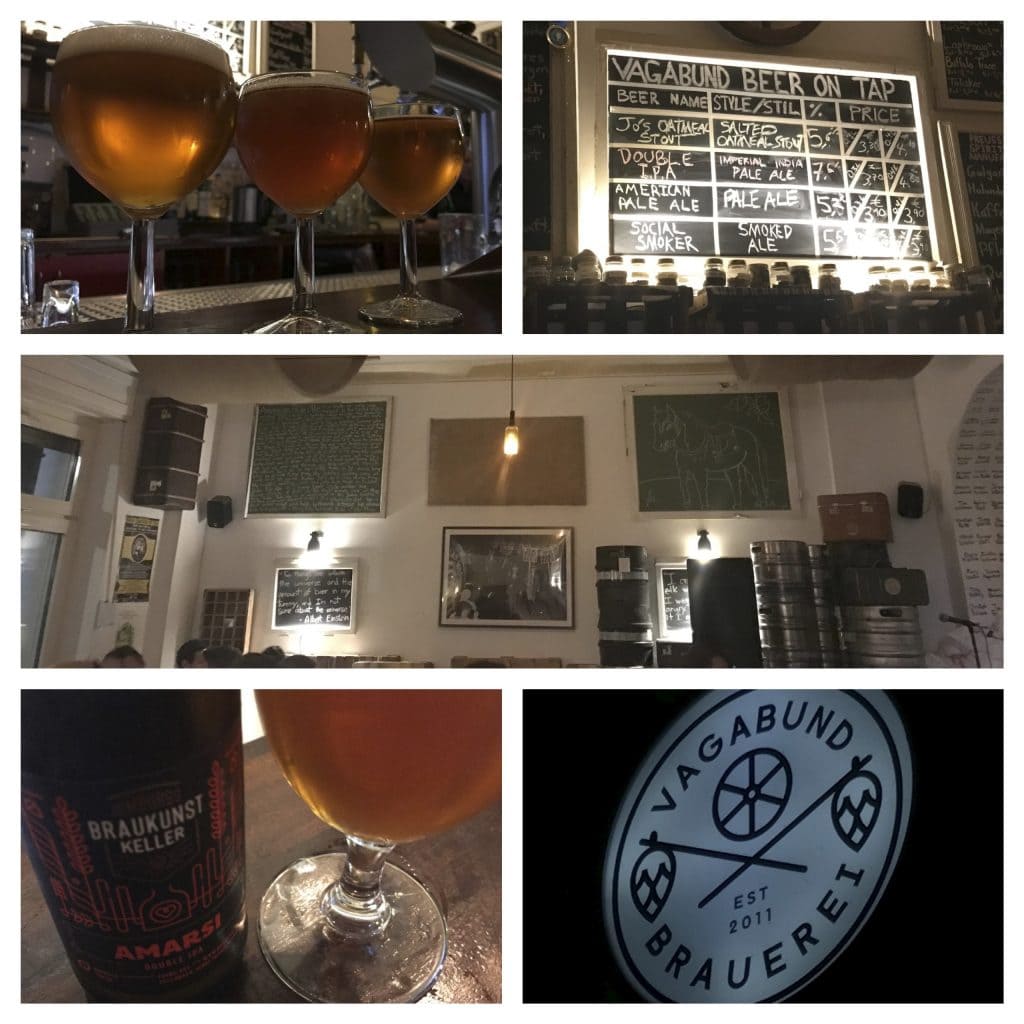 Craft beer in Berlin: Monterey Bar
Monterey Bar (Danziger Str. 61) is a bar I will for sure visit again as their bottle list is huge and they have also some rare craft beer brews. They don't serve food but the Thai place next door delivers and the food is great. It's a very nice place with bar tables but also a sort of living room in the back. I think that evening I tried around 30 bottles and some beers of the tap. No worry; I was with three others and we shared. I had sours, double IPA's, barley wines and much more! Compared to all the other places the staff here had much more knowledge of worldwide beer! I highly recommend Monterey Bar in Berlin if you want to have a great evening with lots of craft beer.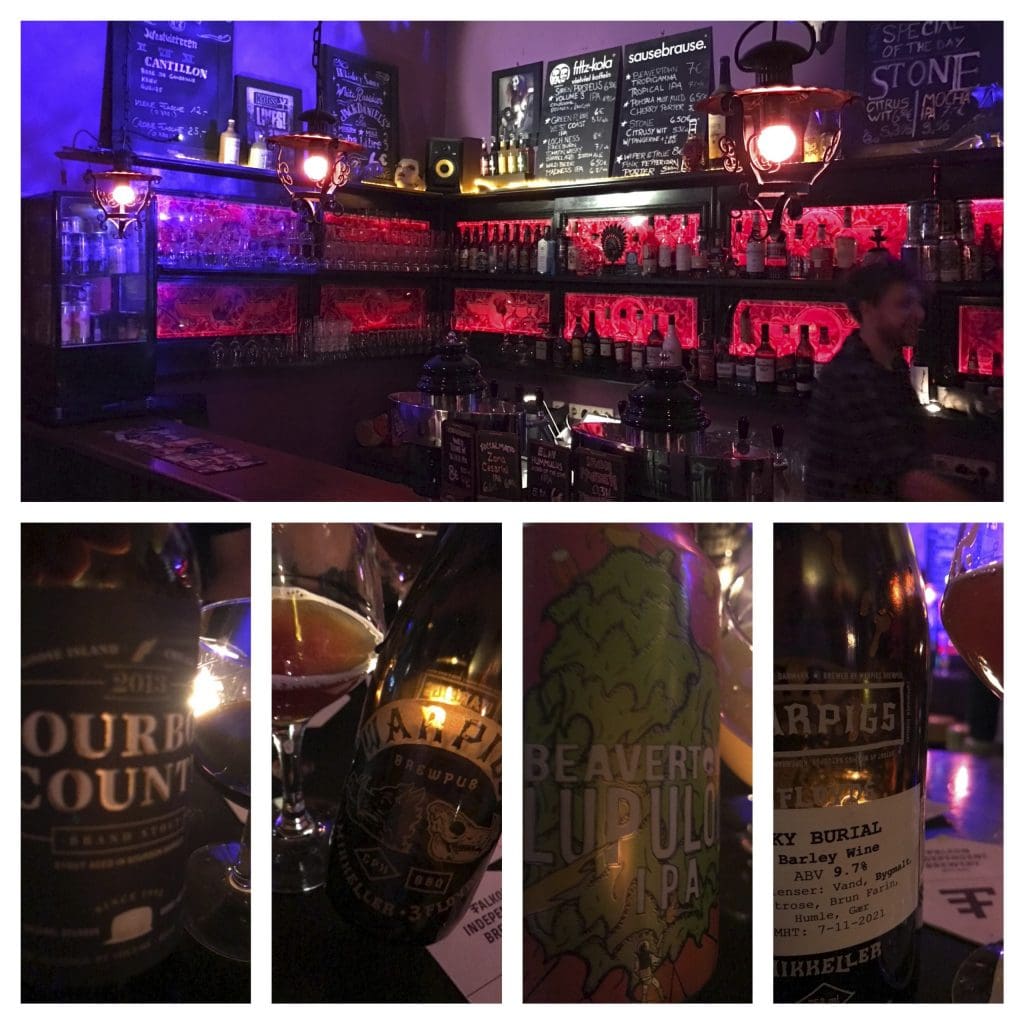 Craft beer in Berlin: Kaschk Beer Bar
The Kaschk Beer Bar (Linienstraße 40) serves 12 craft beers from tap which include international beers and local beers. Their tasters come with 4 beers and are very reasonable priced. I did three rounds to cover each beer; two I had before. Their taps rotate so there is always something new. In the evening, it's the place to go for craft beer in Berlin but during the day they are also a place to have a coffee. I will return if they have at least 4 new beers on tap I didn't have before.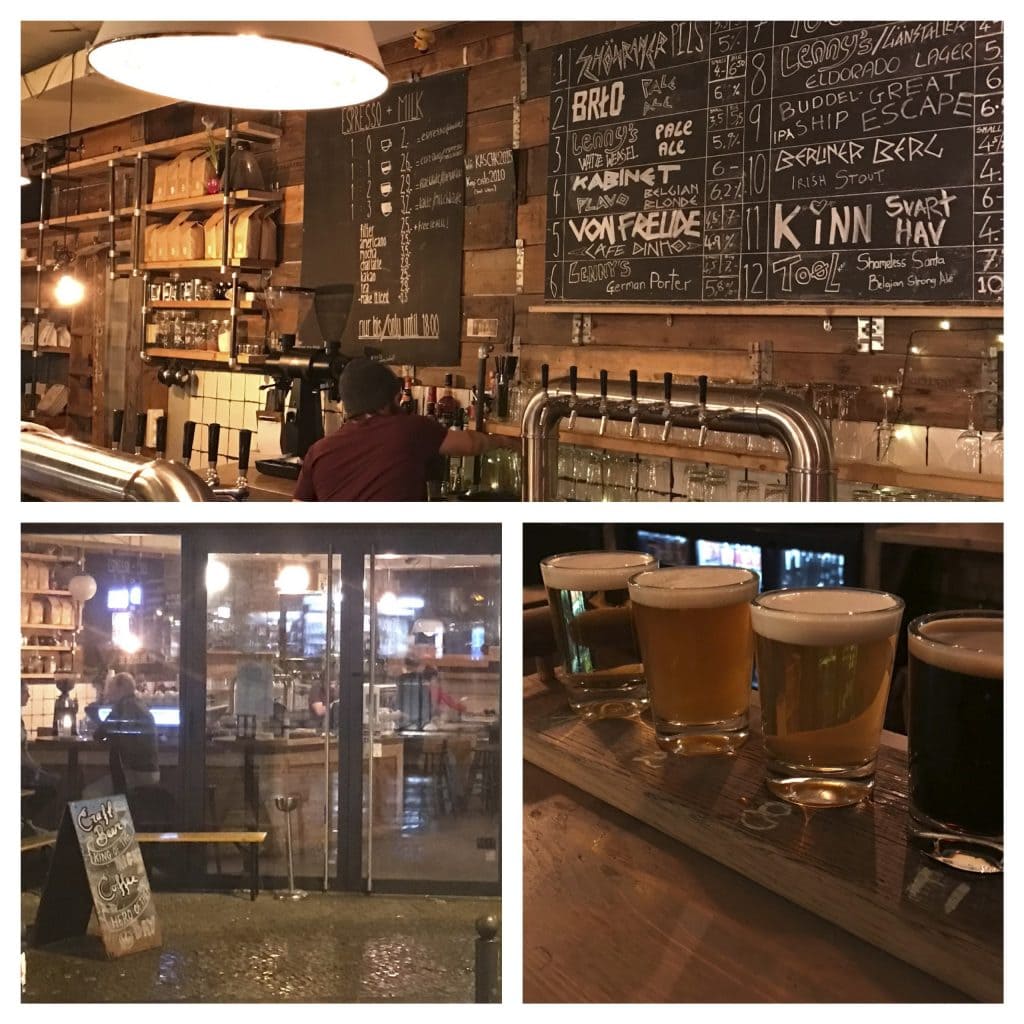 Have you been to Berlin and had craft beer? Let me know in the comments below where you went so I can check out the place too. I hope this guide about craft beer in Berlin helps you decide where to go. It's a vibrant city which I love to visit. I will be back soon!
Stay tuned for more stories and subscribe to the newsletter or follow CTB on social media (Facebook, Twitter, Instagram including Instagram stories; on all social media you can find CTB @christravelblog) to get updated information.
Did you visit Berlin too or do you have questions? Please leave a comment at the bottom of the page. Love to hear from you!