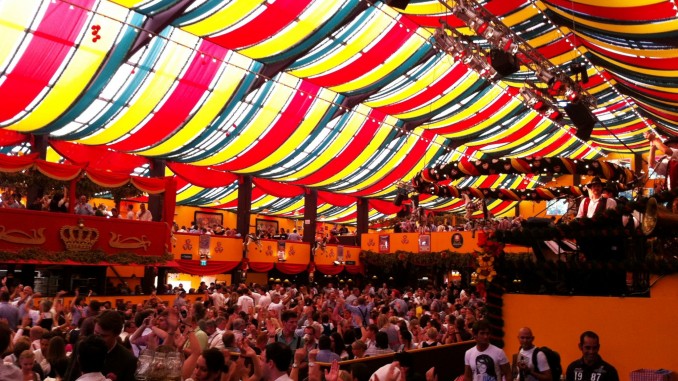 #TBT [ThrowBackThursday] week 27 of 2015. This week, something I remember from my visit to Germany, 1 of the 52 countries I visited prior to 2015.
With some business associates I visited the Munich Oktoberfest. We started drinking some beer around 2 PM and we ended 16 liters later at midnight when the Munich Oktoberfest closed. Say what? 16 liters? Yes.
Munich Oktoberfest is something you must do once!
During daytime we enjoyed the various attractions at the Munich Oktoberfest. Some bratwurst with beer. The afternoon was time to go to the Hippodrome, one of the better tents at the Munich Oktoberfest. We had a great dinner there which quality food to help digest the alcohol.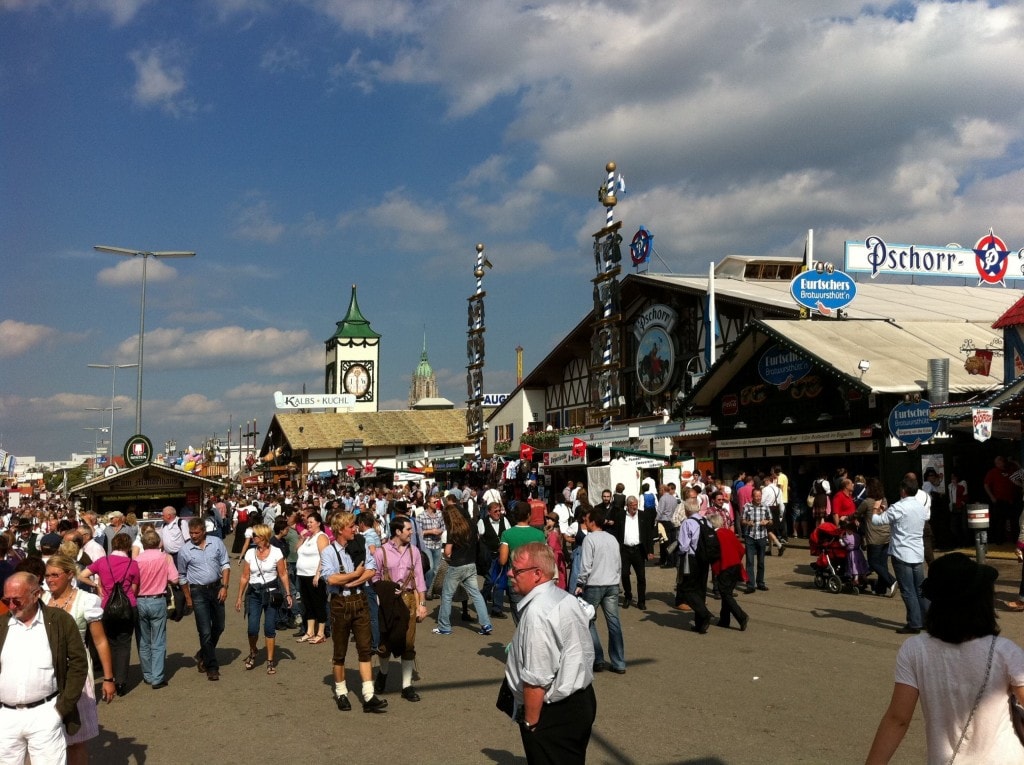 I don't like regular pilsner beer so I took the Hefeweizen (Wheat beer) which taste is much better for me. It does have a bit more alcohol in it but the 16 liters, damn that's much, ended me up with a 1.32 pro-mille alcohol in my blood. In the Hippodrome at the Munich Oktoberfest there are very very lovely blonde ladies who offer to measure how much alcohol is in your blood. I could not resist of course such a beautiful blonde girl with blue eyes so I got my Oktoberfest diploma 🙂
After a great day with friends we had to go back to our hotels as the Munich Oktoberfest closes at midnight. The next day I got up at 9 AM without even having a big hangover! That is why I still remember this as one of the great things I have done in Germany 🙂 To experience the Munich Oktoberfest I can recommend everyone as it is something that is so unique!
Curious what I did more in Germany? Read it here.
Stay tuned for more stories and subscribe to the newsletter or follow CTB on social media (Facebook, Twitter, Instagram including Instagram stories; on all social media you can find CTB @christravelblog) to get updated information.
Did you visit Germany too or do you have questions? Please leave a comment at the bottom of the page. Love to hear from you!