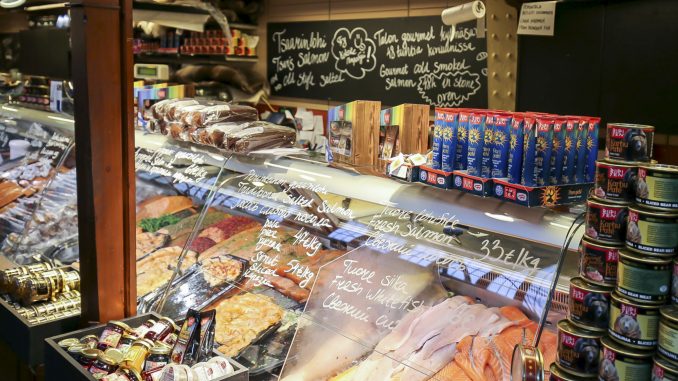 My recent visit to Helsinki was my first time in town and my first visit to Finland. It was Easter time which meant some places were closed including restaurants. I did find however four restaurants that were open and which I found worth testing for lunch or dinner in Helsinki. I only want to recommend you places I have actually been too; first hand information. Prices in Finland are a bit higher as in the rest of Europe but not as high as I experienced in Oslo earlier. I had a meal at each place and I can recommend each one of them. For each restaurant, I do suggest making reservations as they fill up quickly. Bon appetite!
My favorite restaurant in Helsinki: Olo Garden
Olo Garden Restaurant (Pohjoisesplanadi 5, 00170 Helsinki) just opened a month prior to my visit and is the latest hotspot in Helsinki. It's the sister restaurant of the "old" Olo Restaurant which has a Michelin star. I planned to eat there but as it was closed I choose to dine at Olo Garden. It's about 30% cheaper and their 6-course menu is priced at about 75 euro. I visited with my daughter and we both enjoyed their dishes in the garden setting.
First, we had two appetizers which were local fish with local garden produce, then celery soup with baked apple covered with cheese. The main courses where fish and celery sauce and the other reindeer tongue and fillet with ingredients from Lapland (in north Finland). I added an additional 4 cheese course after which I had the two desserts. Each dish was a treat for my taste buds with textures and taste coming together in my mouth. I highly recommended Olo Garden as their price is affordable for the quality you get. The staff is very welcoming including the Dutch waiter with whom I could speak Dutch! I hope to try their Michelin star Olo Restaurant next time I'm in Helsinki.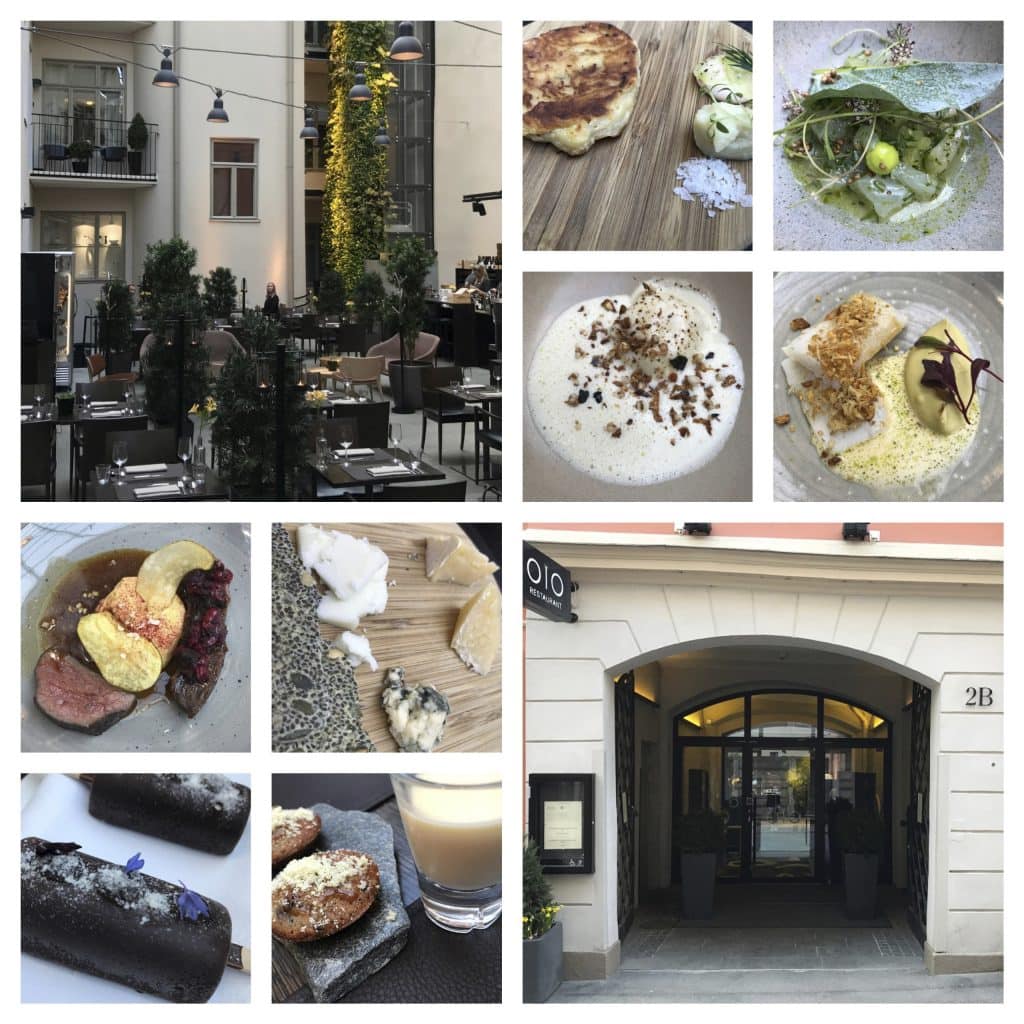 Place for lunch while sightseeing Helsinki: Bryggeri
Bryggeri (Sofiankatu 2, 00170 Helsinki) is the hotspot to go to warm up while you're sightseeing Helsinki. It's located near the harbor and cathedral so a good spot to stop by for a break. They serve fine pub food and you can pair their own craft beer brews with it. I had a taster of starters for lunch and my daughter a cheeseburger. In summer, they have a patio with terrace but as it was around 5 degrees Celsius a bit too cold when I visited. The food is delicious and the craft beers are delicious as well.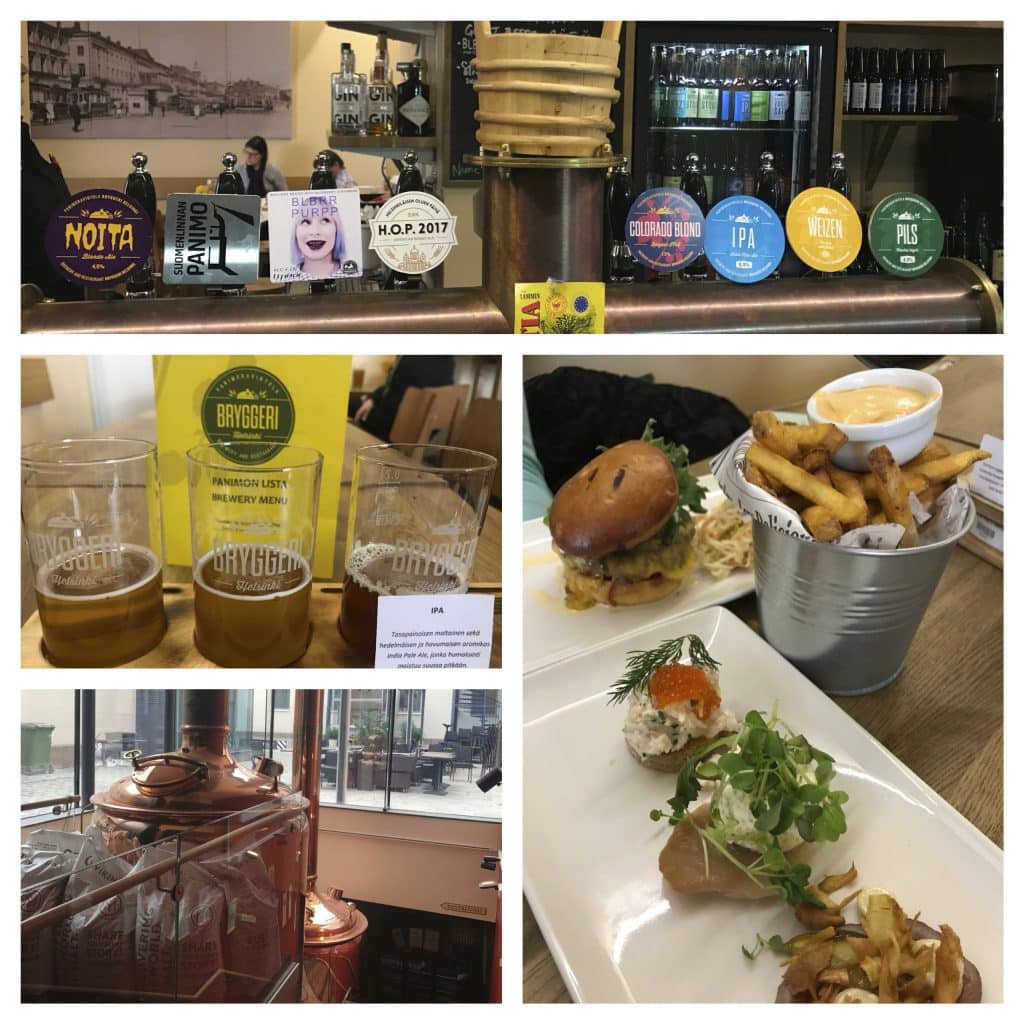 Tapas in Finland? Yes, Juuri serves Sapas
Juuri (Korkeavuorenkatu 27, 00130 Helsinki) serves Finnish tapas, called Sapas, in downtown Helsinki just next to the Design Museum. It's a cozy small place and a reservation is highly recommended as it fills up quickly. Juuri for sure qualifies as a hotspot. You can either choose several Sapas of the menu as a starter and choose main course which you like. I had, together with my daughter, a 6-course surprise menu which included a bit of everything. They served tasty starters of fish and meat(sausage). The main course included one fish course and the second main was tender meat. As the dessert a cheese platter and icecream were served. Juuri is quite affordable if you keep in mind Finland is a bit more expensive as elsewhere in Europe. Highly recommend!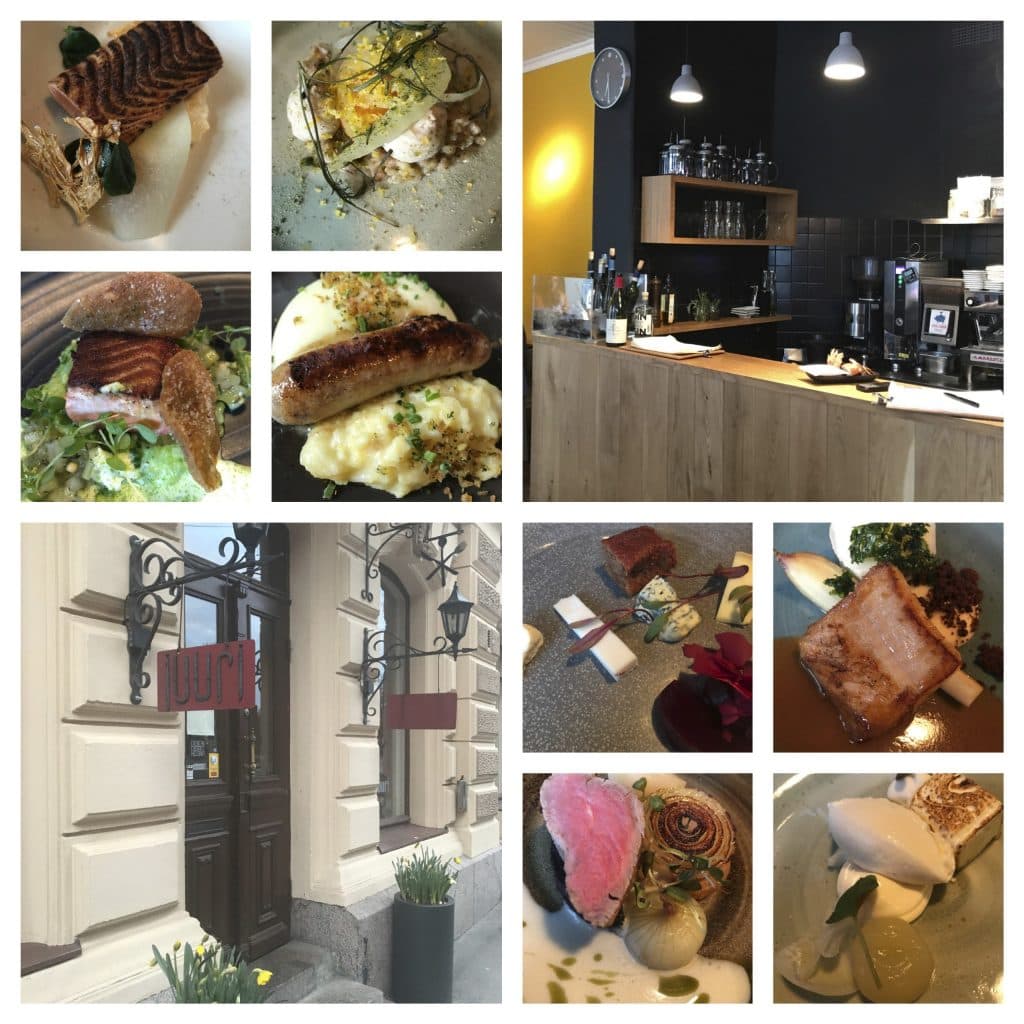 Interesting dinner atmosphere at Zetor Restaurant
Zetor Restaurant (Mannerheimintie 3-5, 00100 Helsinki) named like the Tractor brand from Czech Republic is a positive unusual place to go for dinner. The interior is heavily decorated with natural wood and breathes a farmer's atmosphere. It's a bit catered to tourists in my opinion, but it's a great place to go for dinner. I tasted the reindeer soup and reindeer fillet which both are of good quality, not the best, and a bit pricy for the quality. The portions are large at the other hand so you won't starve. In my opinion smaller portion and better quality would make this an even better place. If you are with a large group: this is the place to go. I can recommend however everyone to eat at this hotspot as I think my standards are also VERY high.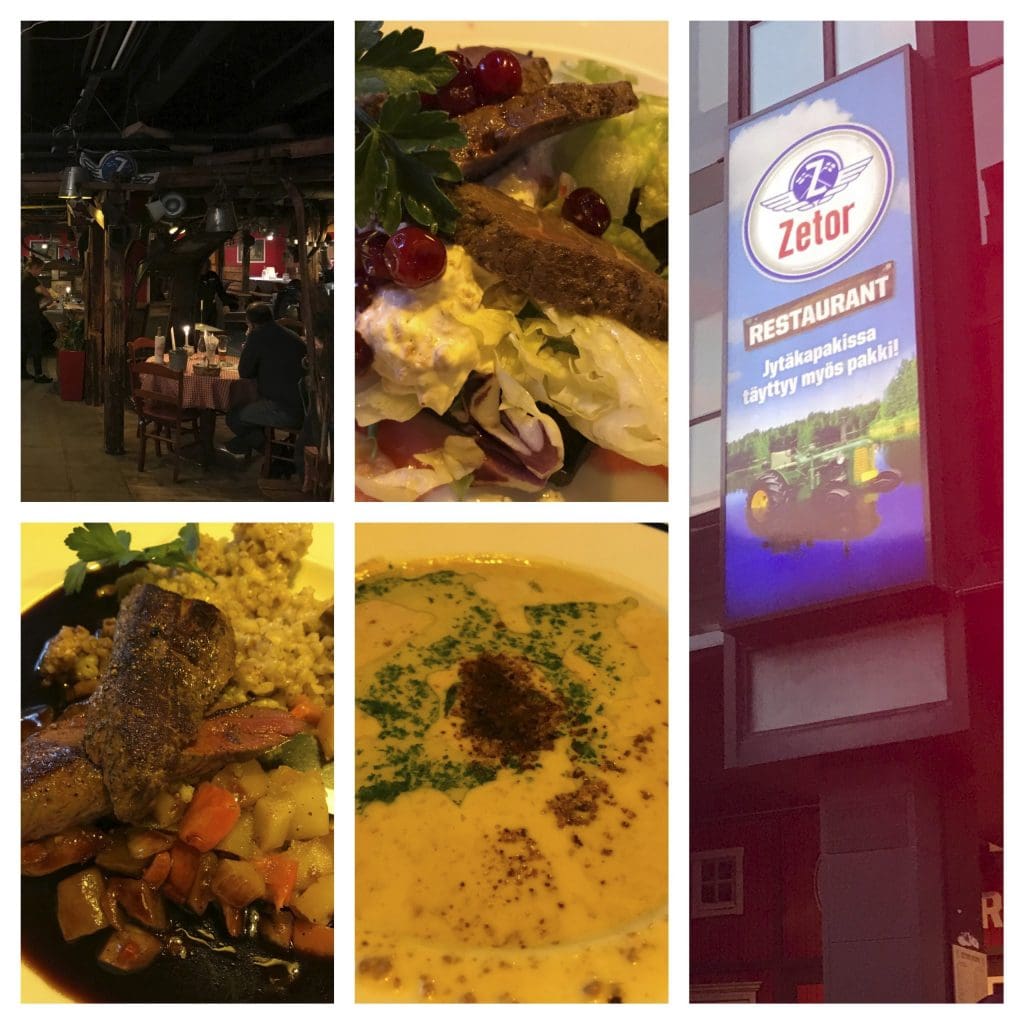 Bonus: the Old Market Hall of Helsinki
The top image of this article is taken at the Old Market Hall. The Old Market Hall of Helsinki is, when open, a perfect hotspot to go for lunch or a coffee. You can buy at the Old Market Hall the best produce from all over Finland. Unfortunately, about 50% of the small shops inside were closed due to Easter but those that were open were selling delicious treats. A place I want to go back to when all the shops are open. Don't forget to bring some reindeer home!
I suggest you to try the above restaurants if you're in Helsinki. Each one of them is worth to go and I will return one day to try them again. If you had dinner or lunch at one of them please share your experience with me in the comments. Do you agree? Or disagree?
Stay tuned for more stories and subscribe to the newsletter or follow CTB on social media (Facebook, Twitter, Instagram including Instagram stories; on all social media you can find CTB @christravelblog) to get updated information.
Did you visit Helsinki too or do you have questions? Please leave a comment at the bottom of the page. Love to hear from you!