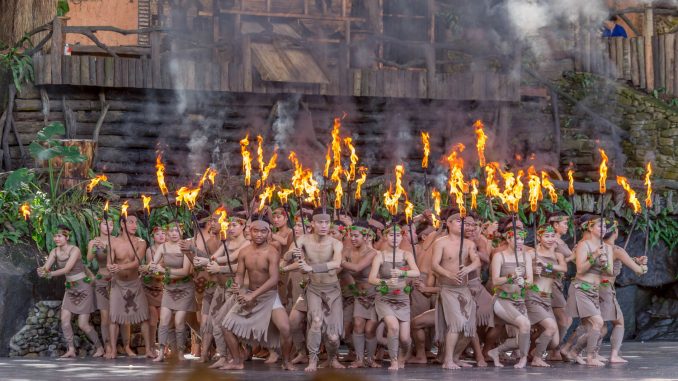 Hainan is also called the Hawaii of China and that's an understatement. I spend almost two weeks on Hainan Island when I travelled through China with my wife and kids during the Christmas holidays back in 2015. Now it's time to show you why the Yanoda Rainforest Cultural Tourism Zone and the Binglanggu Li & Miao Cultural Heritage Park are two must see parks near Sanya. At Yanoda you'll walk through stunning rainforest and water streams and at Binglanggu you'll learn about two minority cultures in China, the Li and Miao people. Both places can be visited on a day but you'll also easily spend a full day in both of them. Decide which you like the most or plan two full days!
Yanoda Rainforest Cultural Tourism Zone
Yanoda means "one, two, three" in the local dialect or also "hello". You WILL remember the word Yanoda when you have visited the Yanoda Rainforest Cultural Tourism Zone. Why? As all the staff greets you with "Yanoda". The park is just a 40-minute drive away from downtown Sanya where I stayed at the Holiday Inn Resort Sanya. There are roughly two parts in the park if you don't count the spa and lodging area. I walked first through the rainforest area but not without trying the 680-meter zip-line first.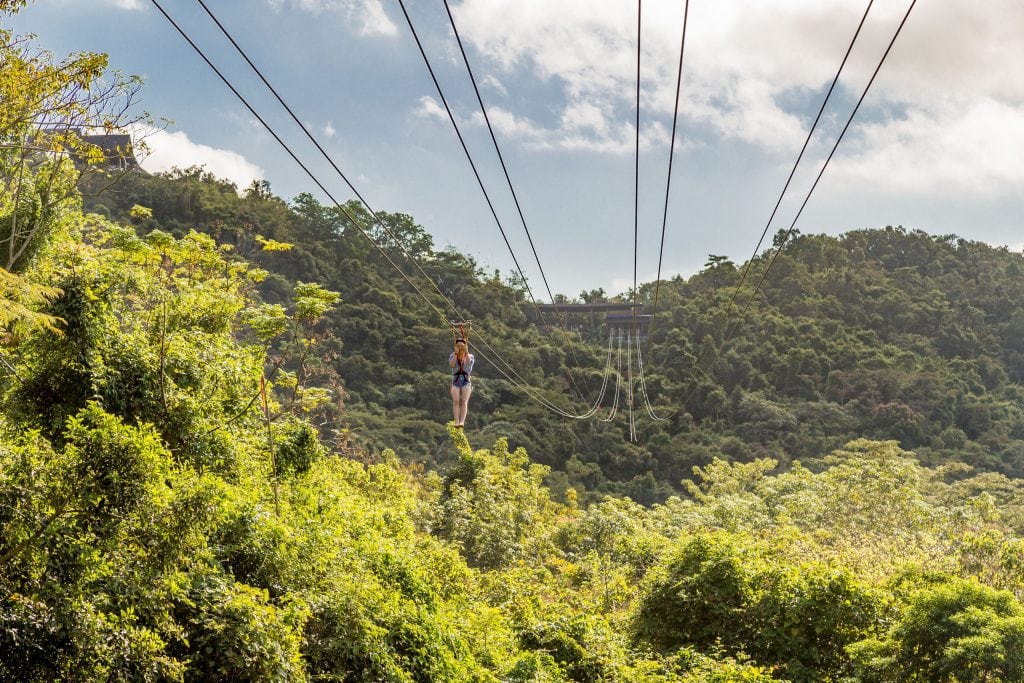 Rainforest part of Yanoda Park
The rainforest part of the Yanoda Park consists of several board walks which take you through the dense forest. You can even walk all the way up the small mountain to have a great view on the ocean but as it was hot I decided to skip that.
The vegetation consists of huge banyan trees, upas trees, sugar palms and lots of ground vegetation. There is a lot of wildlife too but hard to spot from the boardwalks though. The only animals I saw were some birds and, I hope, non-poisonous snakes and spiders. I also passed huge swarms of butterflies but due to lack of light and rapid movement they were impossible to photograph.
After I crisscrossed the boardwalks and walked through a huge banyan tree I ended my rainforest walk at the Orchid Pavilion. At the Orchid Pavilion there are restrooms, restaurants, and great spots to relax. These aren't available when you do the hikes at Yanoda Park. From the pond you can either walk back to the parking lot or walk down Dream Valley with its waterfalls. I did exactly that.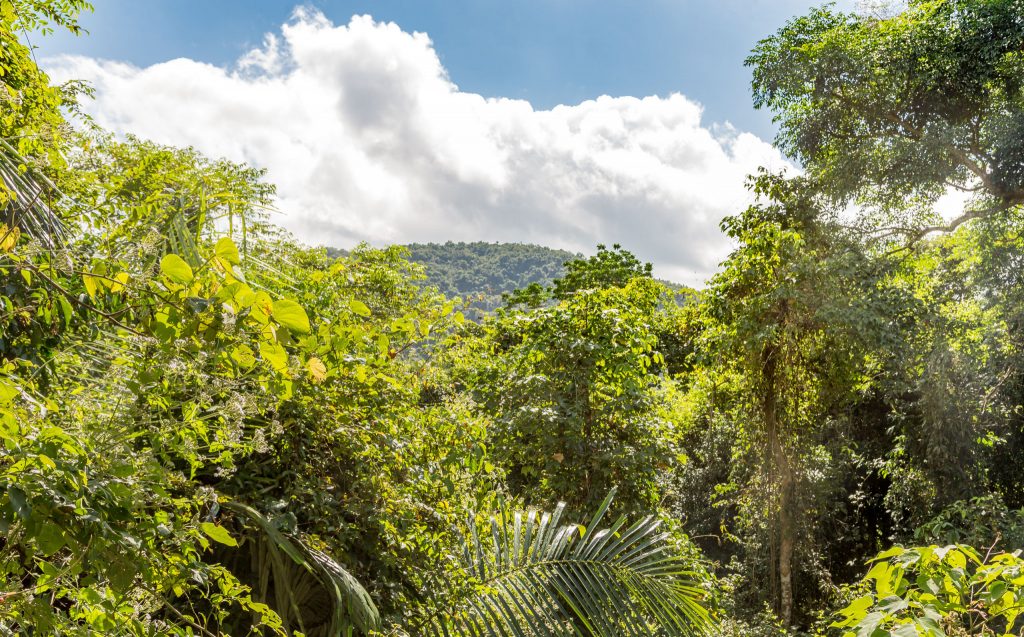 Dream Valley in Yanoda Park
The Dream Valley can be walked in an hour like I did but if you really want to experience it you must go trekking through the streams and waterfalls. If you do that, you'll easily fill a full day in the Yanoda Rainforest Cultural Tourism Zone. You can plunge in the water, zip-line through the waterfalls and hike over the slippery stones. To dip in the fresh water isn't a bad idea on a hot day on Hainan Island. I, however, walked the normal path down which was also an amazing experience. The water and air are so fresh that it's a real treat to walk down. Once at the bottom I took the shuttle back to the parking lot and continued to the Binglanggu Li & Miao Cultural Heritage Park.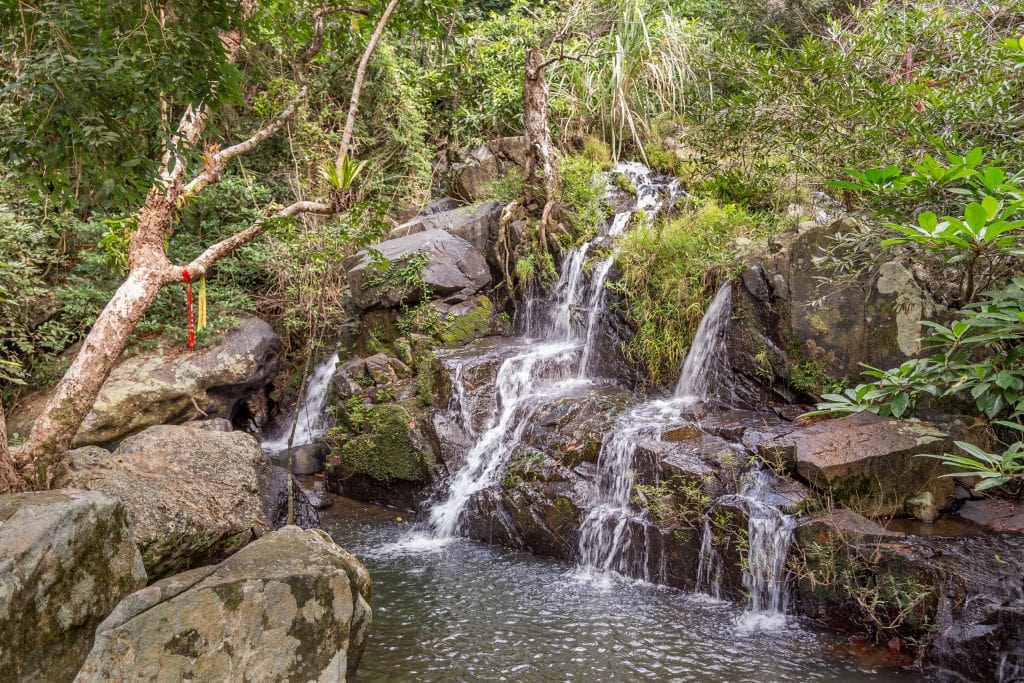 Binglanggu Li & Miao Cultural Heritage Park
The Binglanggu Li & Miao Cultural Heritage Park isn't located far from Yanoda Park and can be visited the same day unless you do the stream hiking at Yanoda. If you have the time however, I suggest visiting the park a bit longer then just half a day. Binglanggu Li & Miao Cultural Heritage Park consists of three parts: the cultural heritage village, the Ganza Li village and Miao village. Both the Li and Miao people are an official recognized minority group in China. Keep in mind that a minority group in China can still be several millions of people which is still a lot.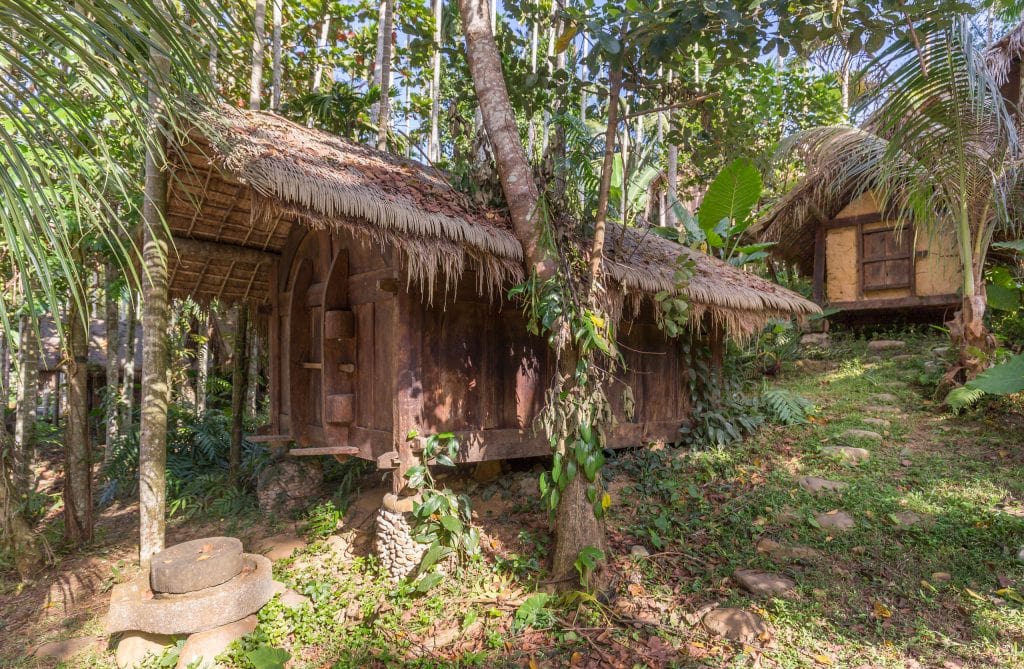 Binglanggu Dance Show
At the Binglanggu Li & Miao Cultural Heritage Park there is a dance show which is the number one attraction and a must-see. The show is full of dance and music but it's also a kind of play where the actors show traditional cultural activities of the Li and Miao culture. At the end, you can dance together with the actors, which my kids loved to do!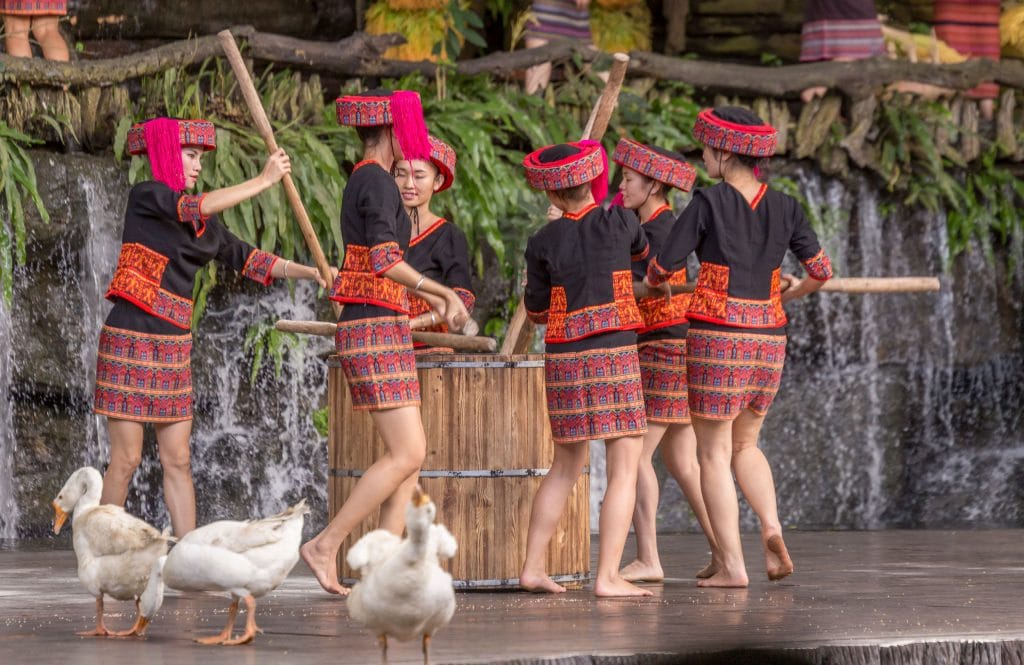 Binglanggu Museums
As with most ethnic minority groups in China they have their own language, customs, music, and traditions. These are all displayed throughout the Binglanggu Li & Miao Cultural Heritage Park. There are various museums or exhibition halls that display the various aspects of the Li and Miao people. Two museums I remember the most which are the the Totem Art Museum and the Tattoo Museum. The two villages are replicas of ancient Li & Miao villages and give a good understanding how these indigenous tribes lived in ancient time. I really enjoyed the combination of an outdoor museum with indoor exhibitions and the great live performance.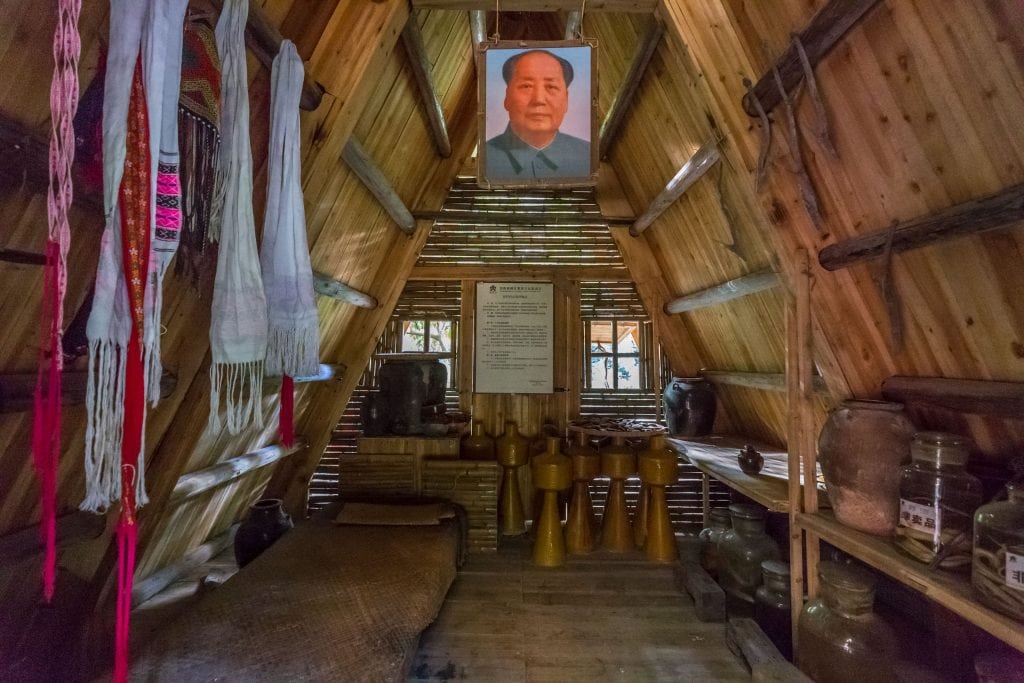 I have no preference for either of the parks and I think both the Binglanggu Li & Miao Cultural Heritage Park and the Yanoda Rainforest Cultural Tourism Zone deserve a day trip from Sanya. I did both in one day as my time on Hainan was limited with a flight schedule to Guangzhou the next day.
If you're into nature than of course Yanoda Park is the best choice, if you're into culture than I suggest Binglanggu Park. If you want to do a zip-line either works as both have one! The ethnic villages of the Li & Miao people are replicas but as it's a park setting that's all right. I have visited so many "new ancient old towns" in China that this is a much better solution. I had lots of fun during this day trip from Sanya and so did my kids and wife. I cannot say that about Monkey Island I visited a day earlier but that's another story.
Stay tuned for more stories and subscribe to the newsletter or follow CTB on social media (Facebook, Twitter, Instagram including Instagram stories; on all social media you can find CTB @christravelblog) to get updated information.
Did you visit Yanoda or Binglangu too or do you have questions? Please leave a comment at the bottom of the page. Love to hear from you!
Gallery Yanoda & Binglanggu
Click an image for a full screen gallery of more photos taken during this trip. If you like to use any photo for commercial, private or editorial use please contact first for permission and/or pricing.