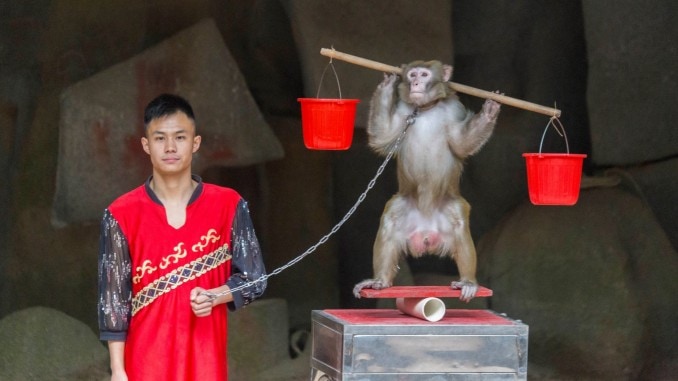 Hainan, the Hawaii of China, has been long on my bucket of things to see in China. During the Christmas holidays of 2015 I finally had the chance to visit. My family joined me. It was a great trip to Sanya and Haikou, the major cities on the island. Monkey Island and Wuzhishan Mountain, two days of driving around, were disappointing. Two lost days. Let me make sure you do not make the same mistake. Continue reading to find out what to not do on Hainan Island.
Do not visit Monkey Island
Monkey Island, located on the eastern coast of Hainan, is a tourist trap! I'm not quickly disappointed by attractions and although the kids liked to have the monkeys on their shoulders, it's a waste of time and money. The only nice thing is the cable car to get there which is the longest in China.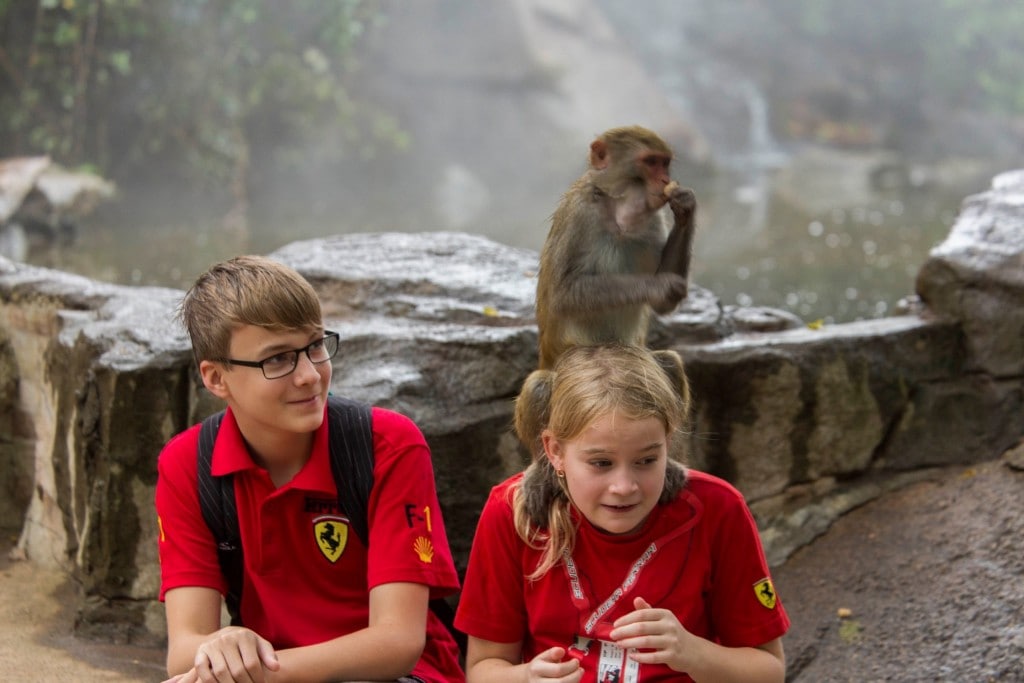 I was expecting a kind of zoo or forest with the monkeys. It's a kind of zoo though, but the monkeys are beaten up to do tricks for the visitors. A dancing bear and some bad-looking parrots made the whole circus complete. It's not worth the entrance fee or I must have missed something in the park.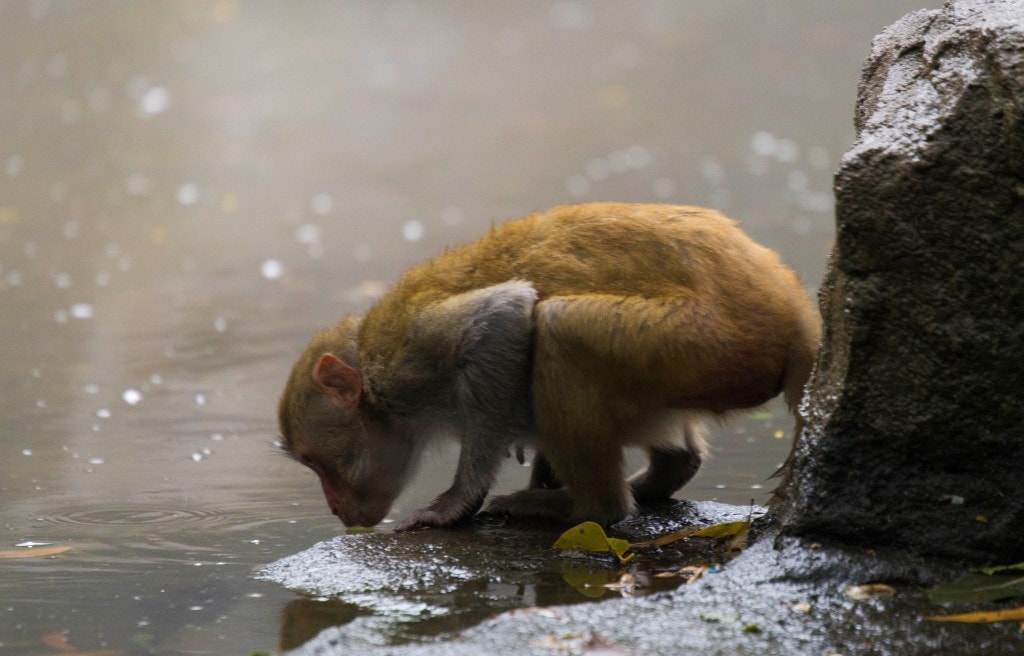 The park is not huge but offers several shows which will take most of your time. I was with my kids and they loved feeding the monkeys and having them on their shoulders. The shows however they both liked and disliked as the animals are in terrible shape. We spend about 3 hours on the island but we would have preferred to stay at the pool of the Holiday Inn Resort Sanya Bay if we knew before. I will not return to Monkey Island; you can see some terrible pictures at the bottom of this page in the gallery.
Do not visit Wuzhishan Mountain
The next day I wanted to visit Wuzhishan Mountain which is the highest mountain on Hainan Island. It's a beautiful mountain to hike with two tracks to follow. A great day trip from Sanya. At least, it should be if foreigners were allowed to hike. Our driver really tried to negotiate with the guards but the answer was a very firm no. No access for foreigners.

Maybe I should have read more about Wuzhishan Mountain on the internet. I probably would have known about the closure if I had done proper research. I only checked the Hainan Island tourism board website and they didn't say anything about the fact it's closed for foreigners. The reason it's closed? There is a "secret" missile base within the protected area of Wuzhishan Mountain. It's conveniently located to launch missiles towards the China South Sea, more specific the Paracel Islands. The area was actually open for anyone until a British tourist got lost in the area and was missing for several days. He was thought to be a spy.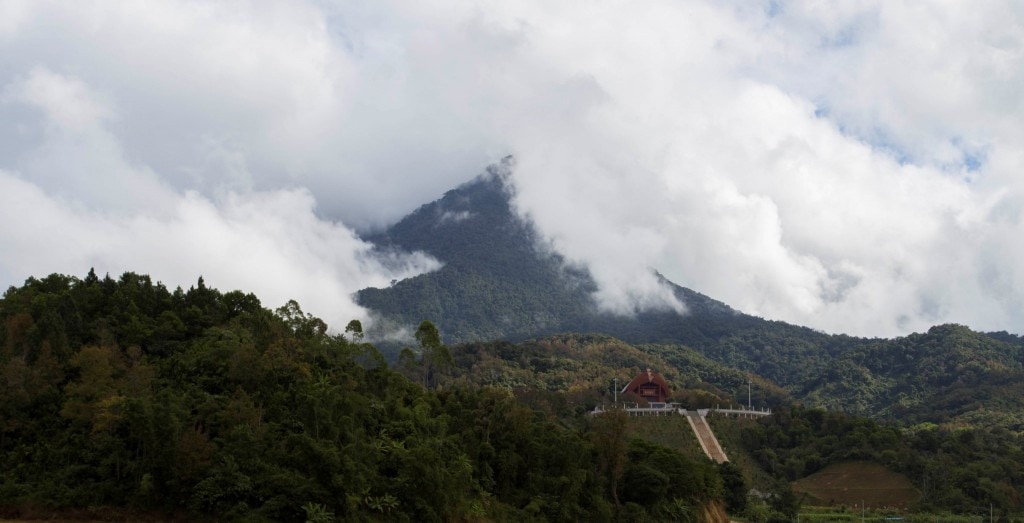 If you plan to visit Wuzishan make sure that you are either Chinese or have a permit to visit. It seems you can apply for a permit but I have no clue how this can be arranged. If you know then please let me know in the comments below. I still want to visit this mountain if I return to Hainan.
These are two things on Hainan Island I recommend to not do. It's a waste of time and we lost a full day to Wuzishan as it's a long drive. Monkey Island was just pathetic and not worth either to go. Maybe you have other experiences? Then I would love to hear them from you. I did however have a great time on Hainan as I always have in China. Just two things that were disappointing.
Stay tuned for more stories and subscribe to the newsletter or follow CTB on social media (Facebook, Twitter, Instagram including Instagram stories; on all social media you can find CTB @christravelblog) to get updated information.
Did you visit Hainan too or do you have questions? Please leave a comment at the bottom of the page. Love to hear from you!
Gallery Monkey Island & Wuzhishan Mountain
Click an image for a full screen gallery of more photos taken during this trip. If you like to use any photo for commercial, private or editorial use please contact first for permission and/or pricing.