With a history of over 1000 years Lijiang wasn't known to the outside world until after the earthquake of 1996. The old town was mostly destroyed but reconstructed quickly. In 1997 it got the UNESCO World Heritage Site status. These events made Lijiang known to the world and within China. Lijiang has a beautiful old town and must be included on any Yunnan itinerary. Three towns named Yuhu, Baisha and Shuhe are the most important towns around and it deserve a visit too. I stayed at both the Intercontinental Lijiang and the Indigo Lijiang; two luxury hotels located inside the old town. Join me on a tour through Lijiang and these three small towns.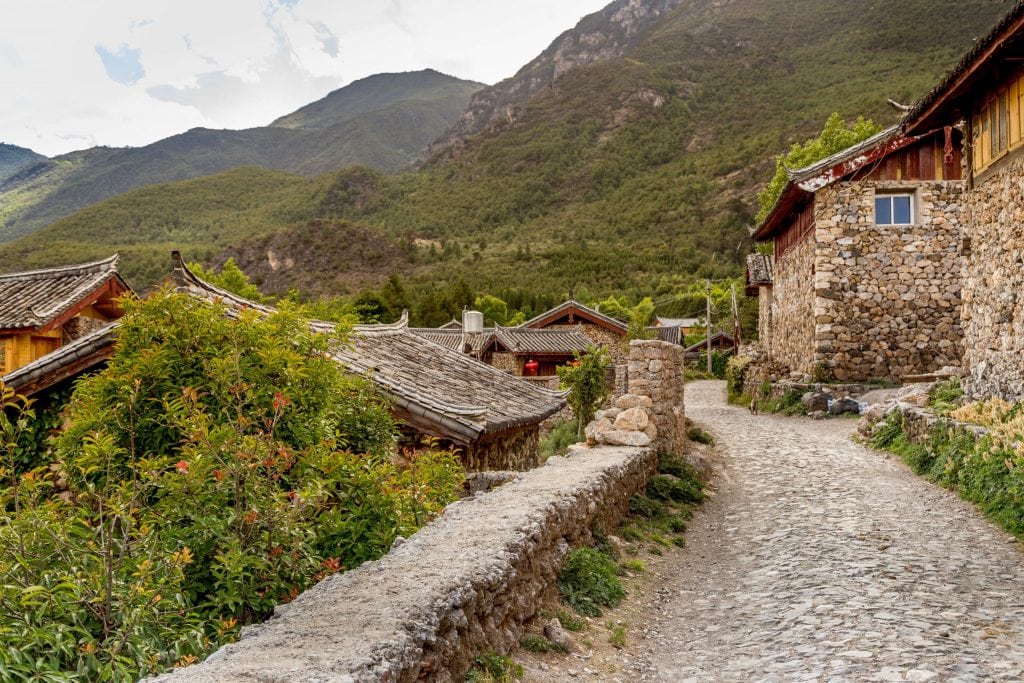 Yuhu Old Town
The old part of Yuhu village is really really small. It's however more authentic than Baisha and Shuhe in my opinion as it doesn't see so many tourists. You can see here the authentic Naxi houses made out of stones and mud. It's the real rural life there. There are a few where you can enter for a very small fee to see how the Naxi minority live in China. Don't expect too much English but someone will manage to explain you what you see. The Naxi people are a minority in China with its own culture. Think of music, clothing, art, festivals and language. It's a bit of a mix between Han, Bai Chinese and Tibetans.
Yuhu village is also home to Yuhu Lake which is fed by melting water of Snow Dragon Mountain. It's crystal clear (see photo in gallery). The town was also the home of Joseph Rock for several years. He was an Austrian-American explorer and documented the geology, linguistics and flora in the area. Yuhu town is rural and authentic and I highly recommend visiting it, possible with a trip to Snow Dragon Mountain or as I did in combination with other small villages outside of Lijiang. Do not expect many facilities but if you ask around the locals will bring you to a local restaurant: that's fun!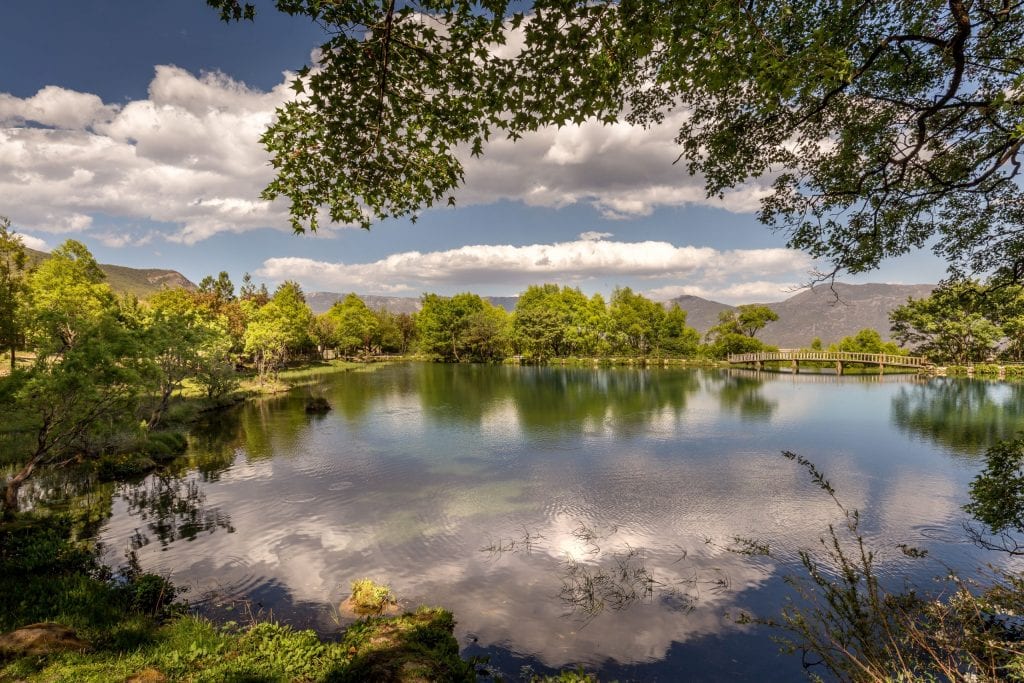 Baisha Old Town
Baisha village is located less than 10 kilometers from Lijiang. It was once the center of the Naxi people before they moved to Lijiang in the late 14th century. Today you can see the remains of this economic and political center. Its old town is not yet as commercialized as Shuhe and Lijiang but I'm afraid that this will change soon. Lots of places where under (re)construction and I'm a bit afraid it will lose its charm of a peaceful Naxi village.
The town most famous for the legacy of the Mu Family who was once the governor family of the Naxi area. The town is also famous for its embroidery and murals, especially the murals. Unfortunately the murals were also under reconstruction and nothing more as printed images could be seen. Walking through a town that's transformed from something authentic into something touristic is not nice so after checking the most important places I left to Shuhe for lunch.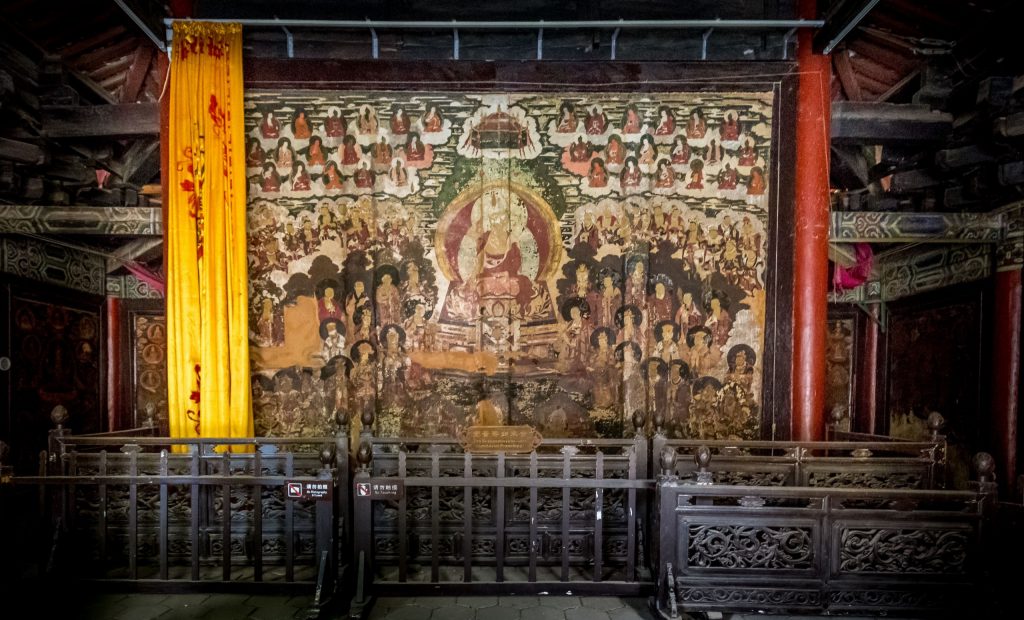 Shuhe Old Town
Shuhe is another Naxi village just 2 kilometers north of Lijiang. It's bigger as Baisha and for sure as Yuhu but it's over commercialized. Once famous for its leather making and education it now thrives on shops and restaurants. Yes, it has a temple, a bridge and a pond but having seen all old towns around Lijiang I recommend skipping this and going to Yuhu and Baisha instead. Unless you want to shop or have lunch like I did then I do recommend to go. It has plenty of restaurants and it's a great place to watch people. You can also visit local shops and still see various aspects of Naxi culture.
If you are short on time it's a nice town to escape to from Lijiang. I have seen quite a lot of China and for me Shuhe was just one out of a dozen old towns. If you visit China or the travel just the Yunnan province for the first time I do recommend going but otherwise Lijiang old town will do better in combination with Baisha and Yuhu.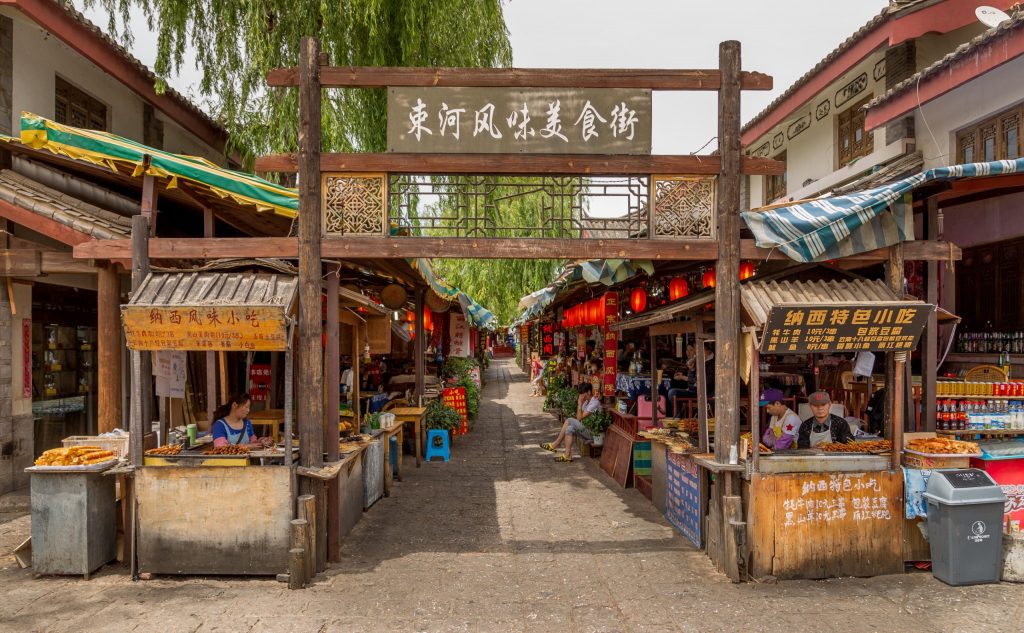 Lijiang Old Town
Lijiang is the main city of the Yunnan province and played an important role in Chinese history. It was once part of the Old Tea Horse Caravan Trail and ruled for five centuries by the Mu family. It was taken over by Kublai Khan who developed the city very quickly. You can witness the Naxi culture in Lijiang but most commerce in old town is handled by Han Chinese today. Lijiang got its UNESCO World Heritage Status in 1997 but this also meant a huge influx of tourists and uncontrolled development of commerce. The old town core is however a very pleasant area to walk around and relax. It's full of tourists but during my visit it was not overcrowded. The streets are small with water streams and beautiful decorated Naxi houses.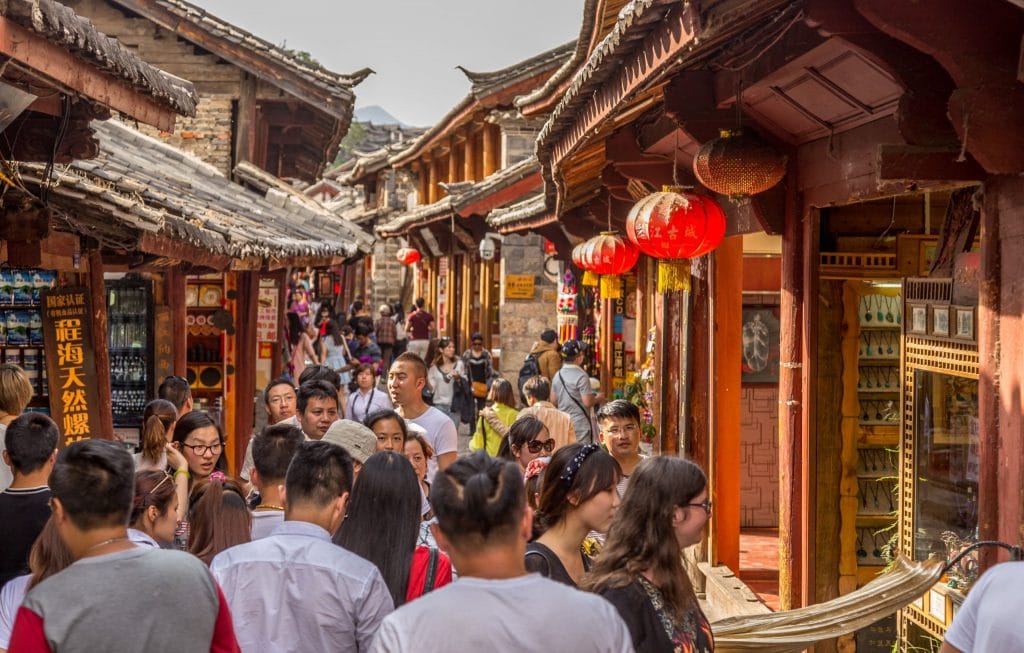 A big part of old town consists of the Mu Family Residence. You can explore this residence with temples, town house and living quarters. In the back you can climb up the hill to have a great birds eye view over Lijiang old town with its tiled roofs. A beautiful sight! I walked through Lijiang old town twice as it was my base for various day trips. Although tourists are everywhere it does have its charm. Lovely streets, bridges and the Naxi architecture influenced by Han, Bai and Tibetans.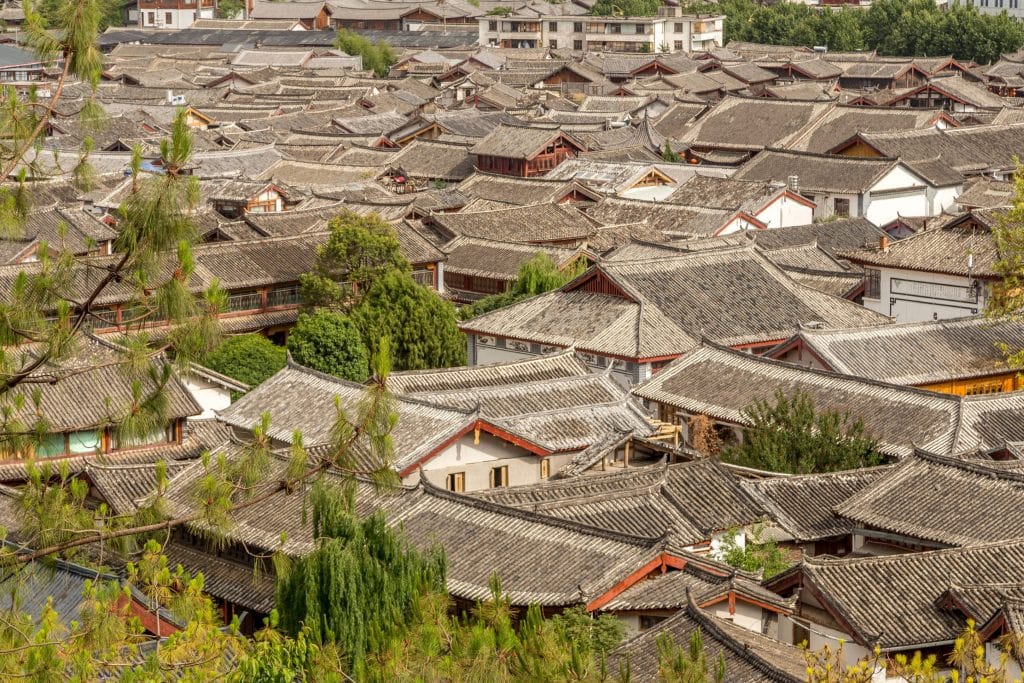 Lijiang old town is a beautiful old town which is commercialized but still has its charm. After the earthquake of 1996 it was reconstructed but in original style as it was before. With its UNESCO status it got world fame and hotels opened; even in the old town. I had the privilege to stay at both the Intercontinental Lijiang and the Indigo Lijiang. Lijiang is located at 2400 meters altitude and that makes it a great base for a few days to do day trips and get used to the altitude. I did day trips to Tiger Leaping Gorge and Snow Dragon Mountain before continuing to Shang-ri La and Tibet where I spend 7 days in Lhasa. If you visit the Yunnan province in China then make sure you do not skip Lijiang old town and its area. It's a great place to experience and learn about the Naxi culture.
Stay tuned for more stories and subscribe to the newsletter or follow CTB on social media (Facebook, Twitter, Instagram including Instagram stories; on all social media you can find CTB @christravelblog) to get updated information.
Did you visit Lijiang and its villages too or do you have questions? Please leave a comment at the bottom of the page. Love to hear from you!
Gallery Lijiang Old Town
Click an image for a full screen gallery of more photos taken during this trip. If you like to use any photo for commercial, private or editorial use please contact first for permission and/or pricing.