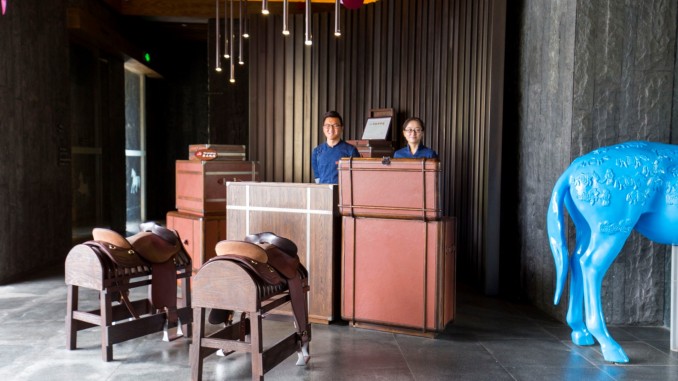 Hidden on the south side of Lijiang ancient town, a UNESCO World Heritage Site, you will find the Indigo Lijiang Ancient Town boutique hotel. Member of IHG Hotels. Inspired on the tea trading horse routes in China. It is a real 5 star gem which was my home for one night during my annual three week trip with my son. It was already halfway my Yunnan itinerary. We had a great experience which I will share with you.
The hotel
I like Indigo hotels a lot because they are built around a theme. The theme Indigo Lijiang Ancient Town has; is the old tea horse trading route. Everywhere you find details related to tea and horses. You can sit on a chair in the form of a traditional horse saddle when you check-in. So cool! The lobby is not big but that is no problem as you only use it for check-in. The hotel has various traditional houses where the rooms are located. If you walk out of the hotel you walk directly into Lijiang ancient town. A pleasant boutique hotel.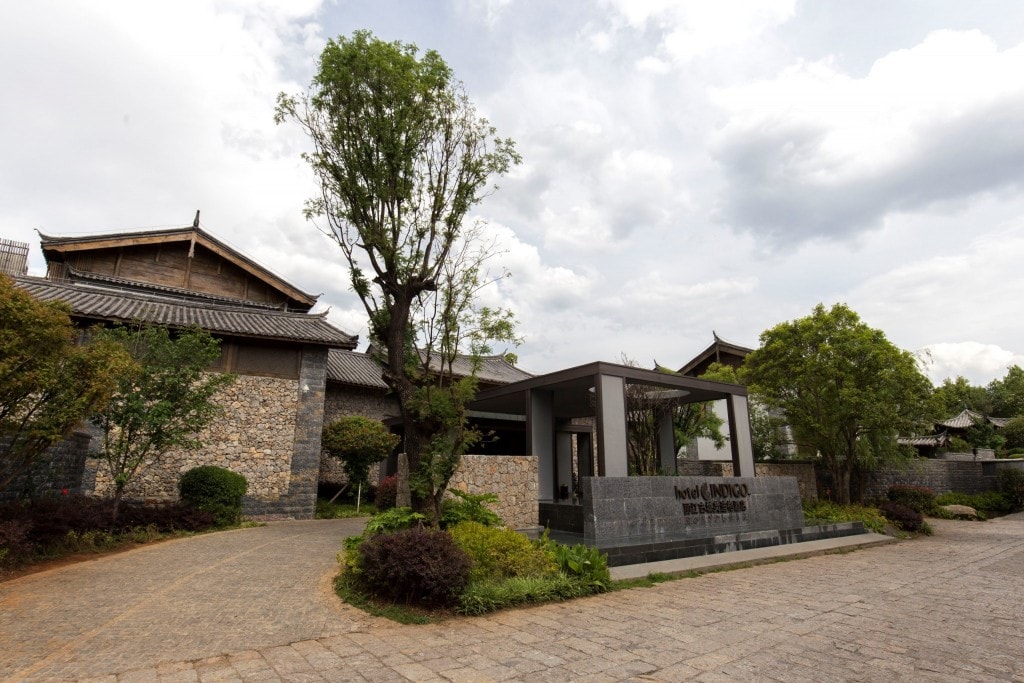 The rooms at Indigo Lijiang Ancient Town
The rooms of the Indigo Lijiang Ancient Town are spread over various traditional houses. I stayed at the premier suite which was actually not really a room but a two story house. Downstairs I had a large living area decorated with tea and horse elements. A large staircase brought me to the bedroom with a separate lounge area. A huge bath, a rainforest shower and luxury amenities makes this luxury suite very complete. Interesting to note is that every room has a tablet to arrange everything what you want in the room. I felt really at home and all the space makes it very pleasant – a perfect room or house it was! Defenitely a highlight of my Yunnan itinerary.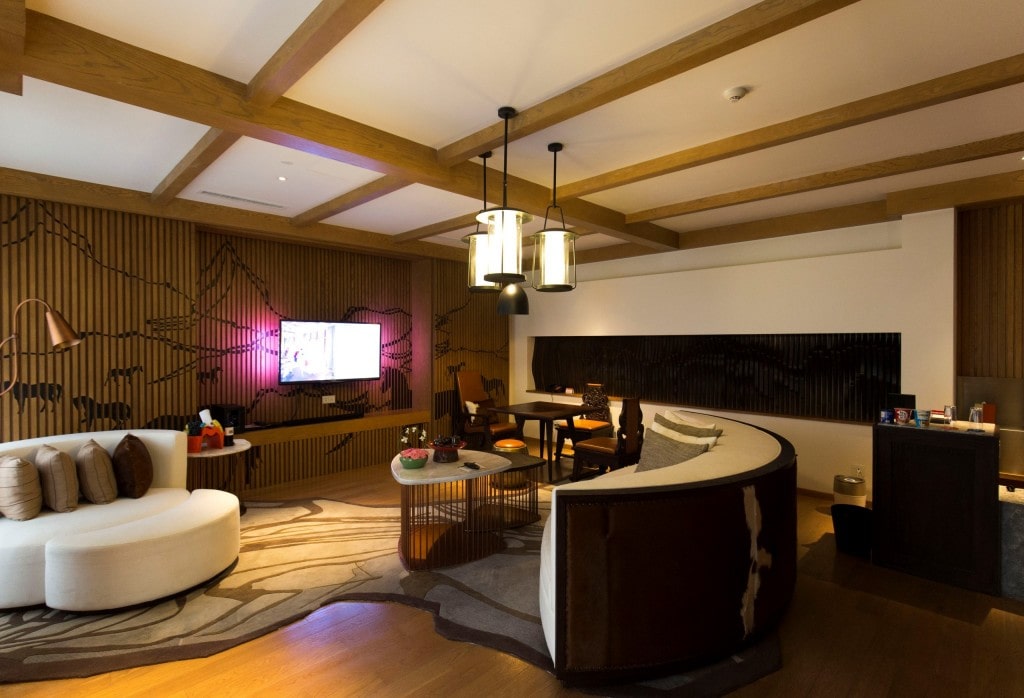 Facilities at Indigo Lijiang Ancient Town
The Indigo Lijiang Ancient Town shares the gym, pool and spa with the Intercontinental Lijiang hotel next door, also an IHG hotel. I wrote about it before:
The Intercontinental Lijiang Ancient Town Resort has the only swimming pool in the ancient town! How cool is that? Waking up in the morning with a view on the snow mountain and go for a swim or a workout at the gym. The Tea Tree Spa is located in the center of the resort. It offers various luxury treatments for him and her. After a long day of sightseeing I always enjoy a massage to get the muscles relaxed. If this is in a resort like this I'm enjoying it even more. Just the best service!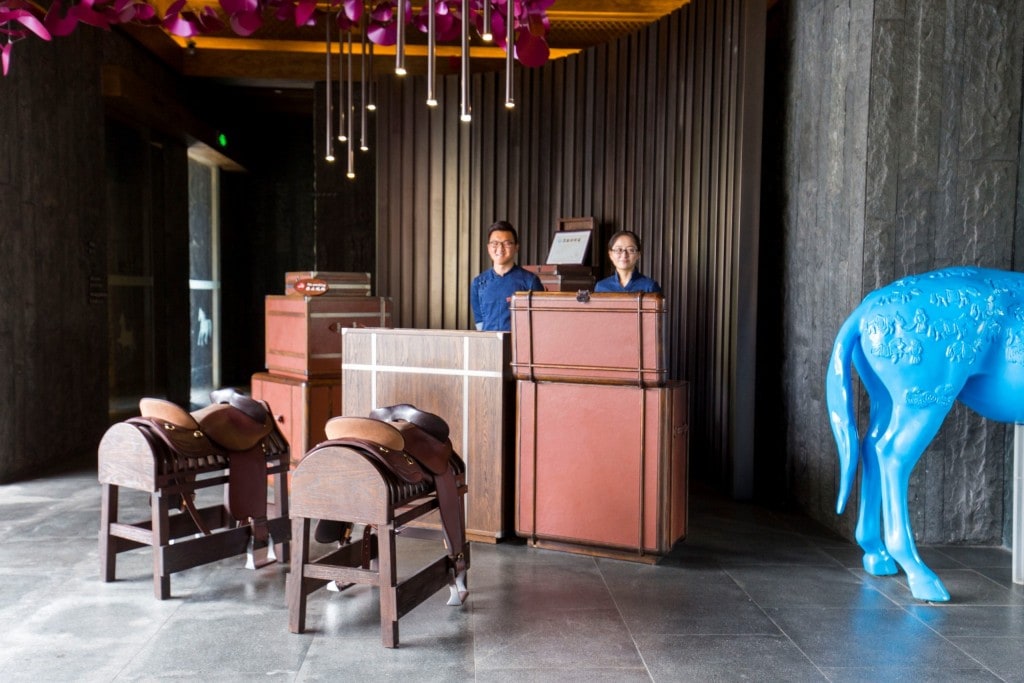 Dining & Drinking at Indigo Lijiang Ancient Town
The Indigo Lijiang Ancient Town offers a great ME-space to relax and have a drink. It has several separated small areas in the form of a horseshoe with TV and game consoles. Horse saddles, chairs in tea bag form and couches in a bird cage to relax on. Black spheres as lamps representing the eyeball of a black dragon and a lot of other tea horse route local elements. The restaurant Cha.rm offers Western dishes but we opted for a private Mongolian BBQ in the garden of our own house. With a private cook and waiter and it was affordable. How cool is that? I and my son had a great evening together which we will never forget!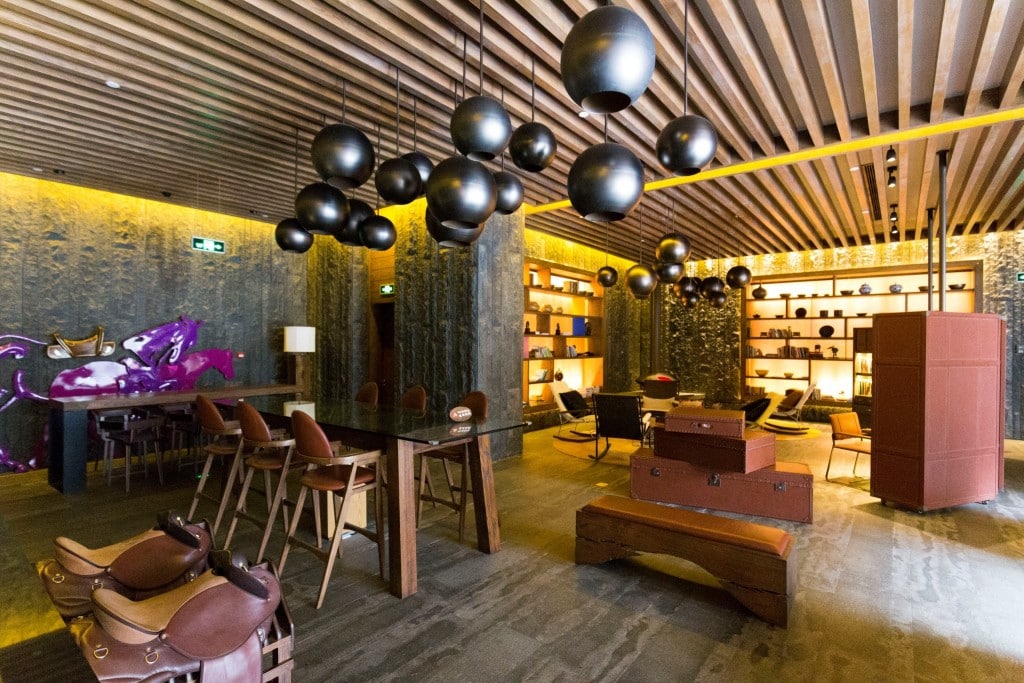 Conclusion
The Indigo Lijiang Ancient Town breathes a very local atmosphere. Traditional houses for the rooms, decorated with tea horse route elements, make it a place for a very pleasant stay. The BBQ was a superb experience especially for my son. We enjoyed staying here a lot and would definitely go back. I recommend this hotel to everyone who enjoys an authentic experience!
If you would like to know what you can do in and around Lijiang then see one of these options: Yunnan 2 week itinerary, Lijiang old town and small towns, Jade Dragon Snow Mountain hike, Tiger Leaping Gorge Hike, Lashi Lake visit. I will add more destination information over time.
Stay tuned for more stories and subscribe to the newsletter or follow CTB on social media (Facebook, Twitter, Instagram including Instagram stories; on all social media you can find CTB @christravelblog) to get updated information.
More information please find at the website of Indigo Lijiang Ancient Town.
Website: http://www.ihg.com
微博/Weibo: http://weibo.com/indigolijiang
Gallery of Indigo Lijiang Ancient Town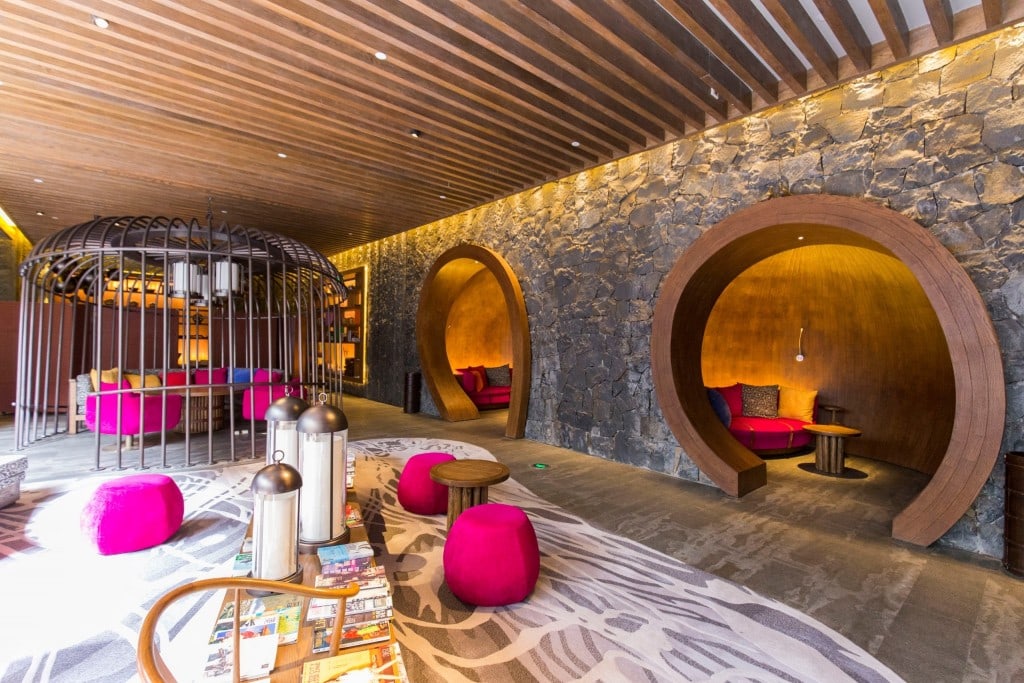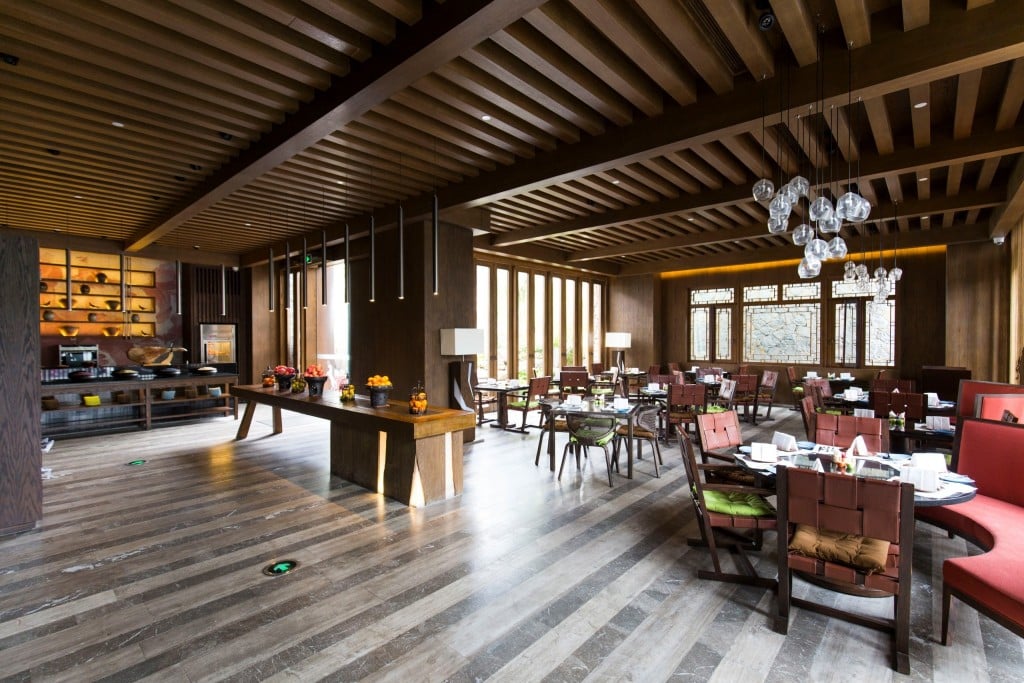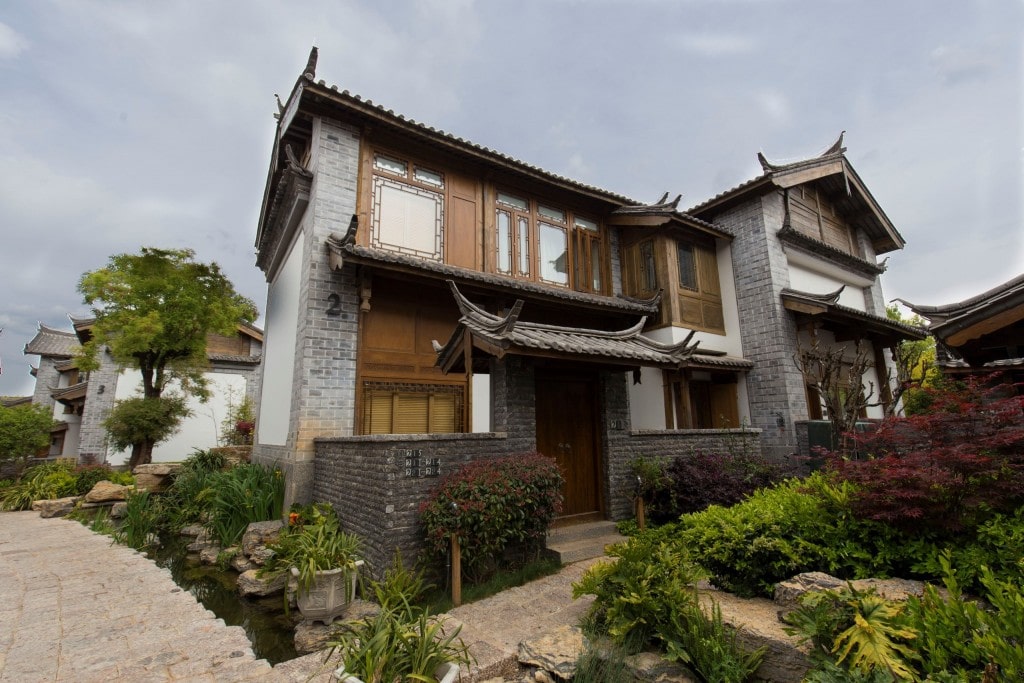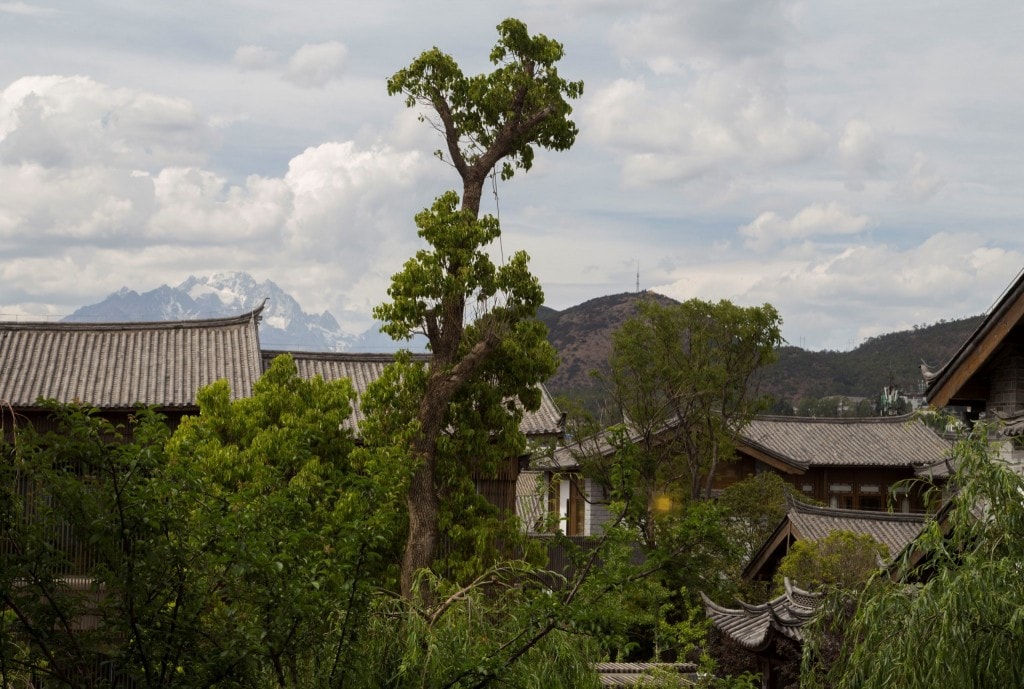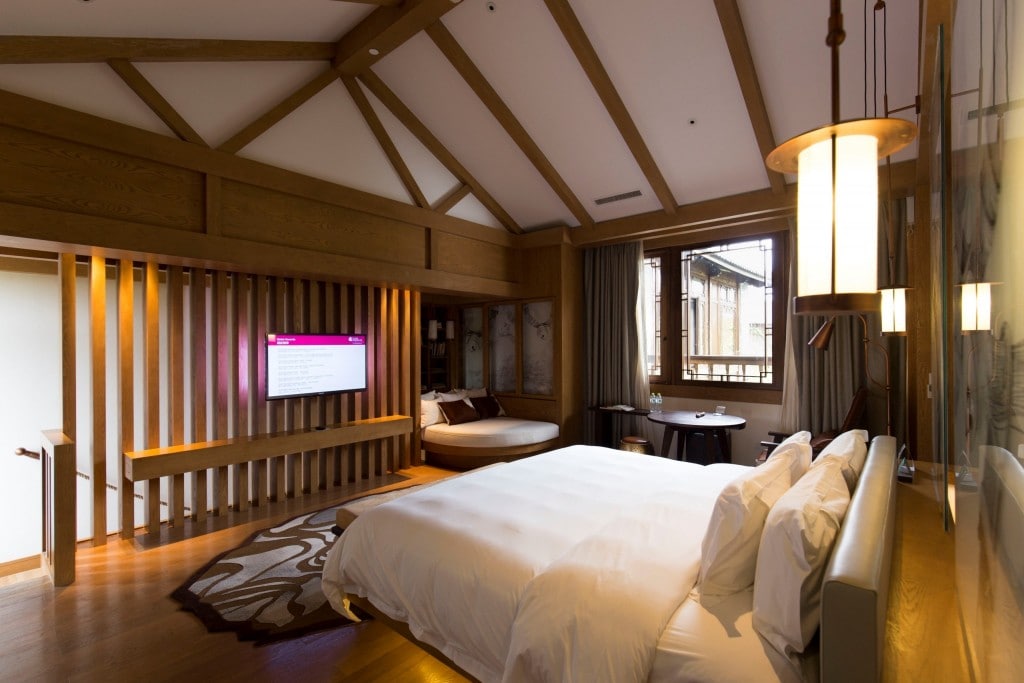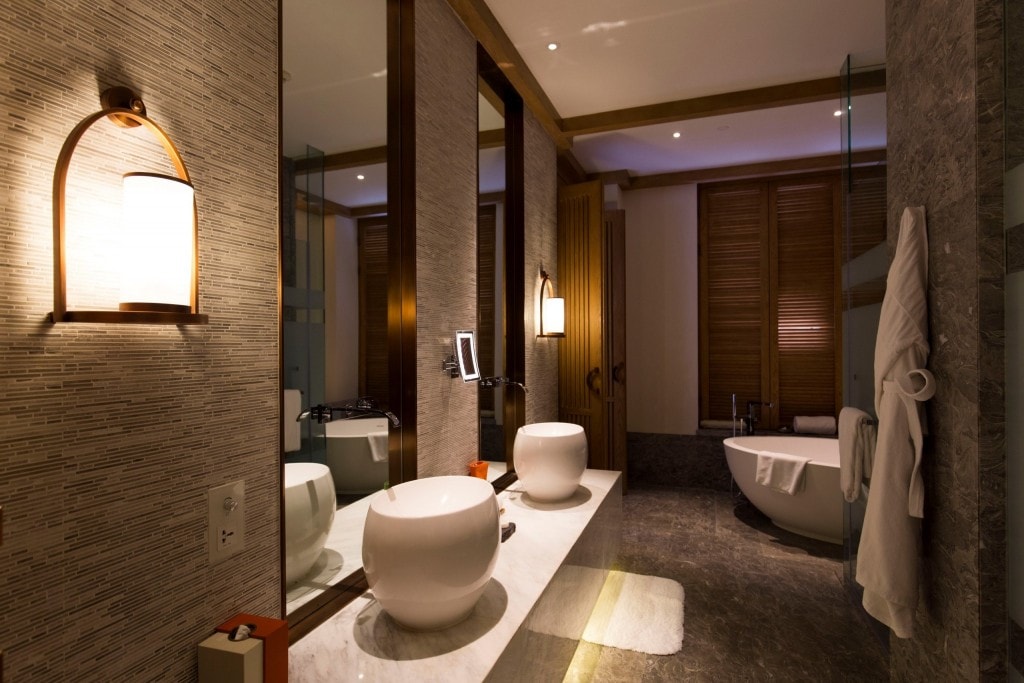 ** All opinions are based on a genuine stay, flight or experience. I'm not affiliated with the hotel, airline or tour operator but I might be (partially) sponsored – or paid. **