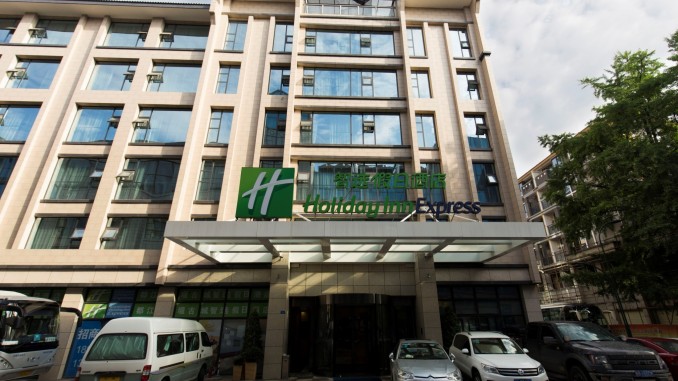 The Holiday Inn Express Dujiangyan Ancient City is convenient located in Dujiangyang Ancient City. Just a few minutes walk away and you are in the middle of the ancient town. I stayed at the hotel a night during my trip from Chengdu to Dujiangyan city and the Qingcheng Mountain nearby. My experience you will find in this Holiday Inn Express Dujiangyan review.
The Hotel
The Holiday Inn Express Dujiangyan Ancient City is a modern and convenient hotel to stay. Just a few 100 meters from the ancient town the location is perfect. The bright and spacious lobby welcomes you and check-in is fast. The hotel offers all the basics in a modern way you need for a city trip or a short stay. It's the kind of hotel I like if I'm in a hurry and I know I do not need all kinds of facilities resort like hotels offer. Just the perfect hotel for the purpose I was there.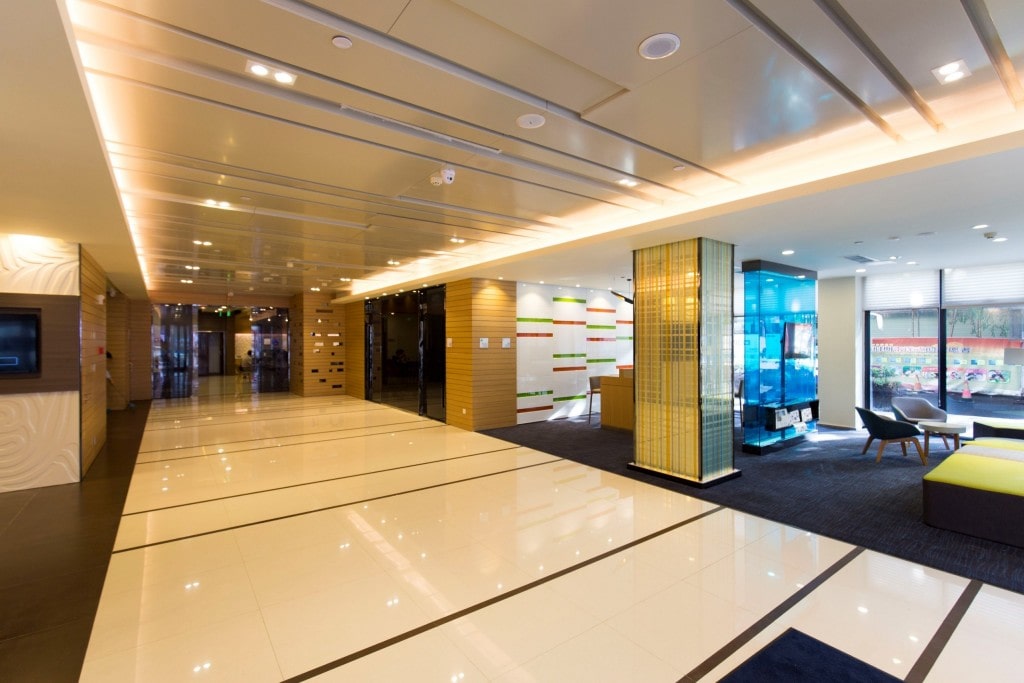 The rooms
The rooms are light and spacious. I had a twin bedroom as I travelled with my son. A TV and working desk make the room complete for a stay like I did. The bathroom is not big but is clean, light and with a spacious shower. Free water bottles are offered and also various bathroom amenities. A complete room with comfortable beds. I had a great night sleep there.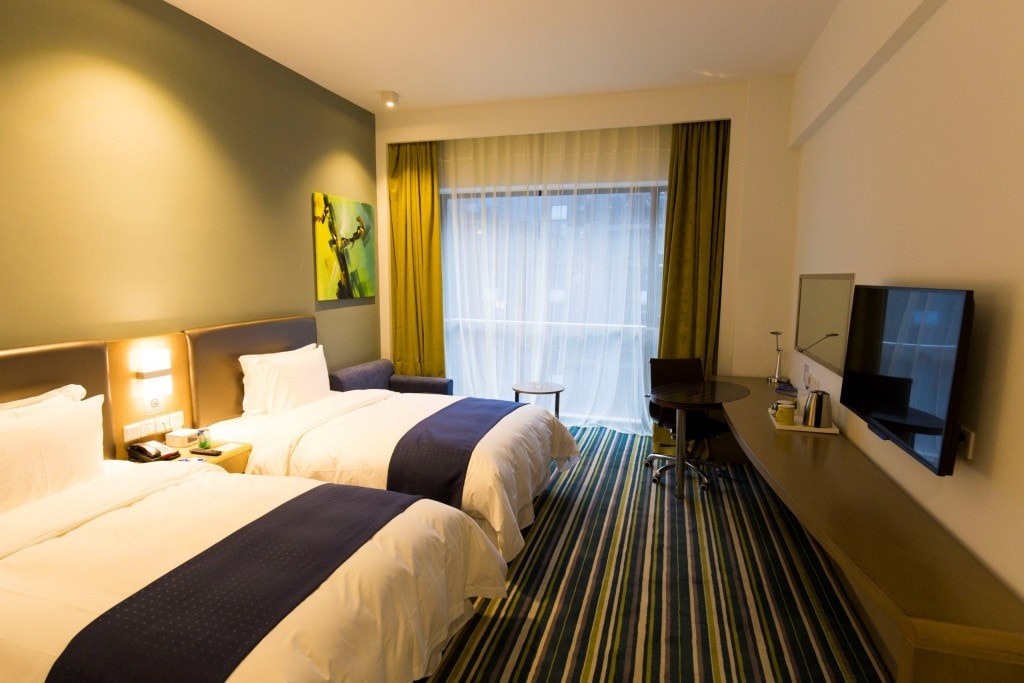 Facilities, Dining & Drinking
The Holiday Inn Express brand is a basic brand in a modern way. The hotels location is great as a spa is just a 2 minute walk away and restaurants are plenty full in the ancient town. At the reception you can buy drinks and in the morning a breakfast is served. The breakfast has enough choices and it's included in the room rate. Wi-Fi was pretty fast which is not always the case in China and for free.
Conclusion
The Holiday Inn Express Dujiangyan Ancient City is a perfect hotel for a city trip or a business stay. It's modern and has comfortable rooms. With breakfast included you get a great deal. With a central location to explore the area it was the best place to stay in town for my short visit. I can recommend this hotel to everyone in need for a place to stay in Dujiangyan.
Stay tuned for more stories and subscribe to the newsletter or follow CTB on social media (Facebook, Twitter, Instagram including Instagram stories; on all social media you can find CTB @christravelblog) to get updated information.
More information please find at the website of Holiday Inn Express Dujiangyan Ancient City.
Website: http://www.hiexpress.com.cn
Gallery of Holiday Inn Express Dujiangyan Ancient City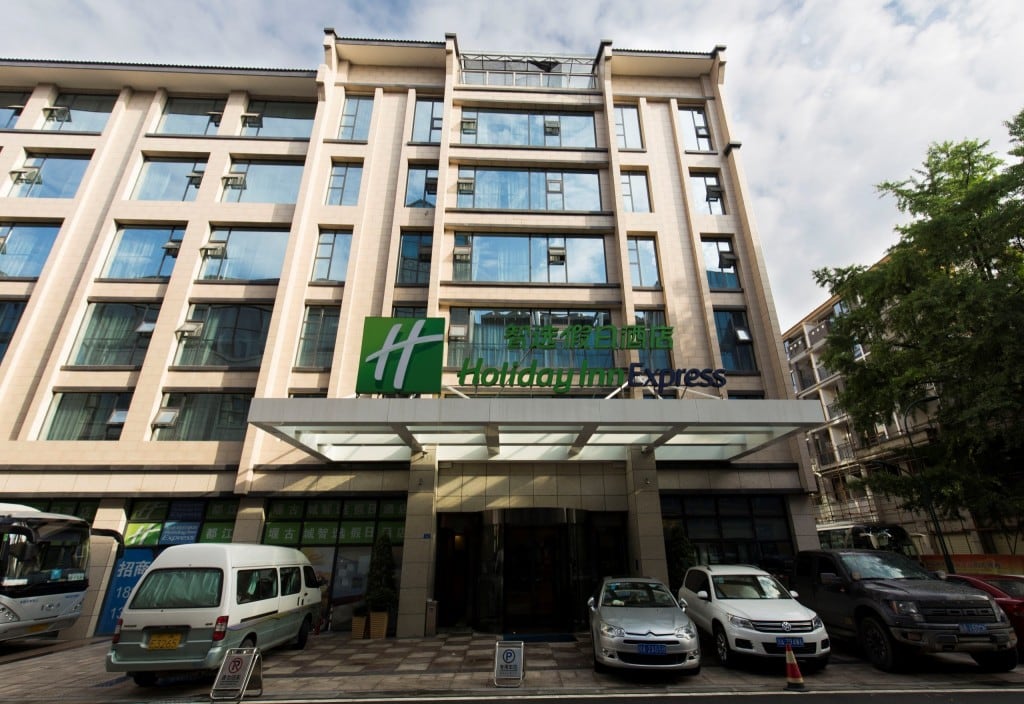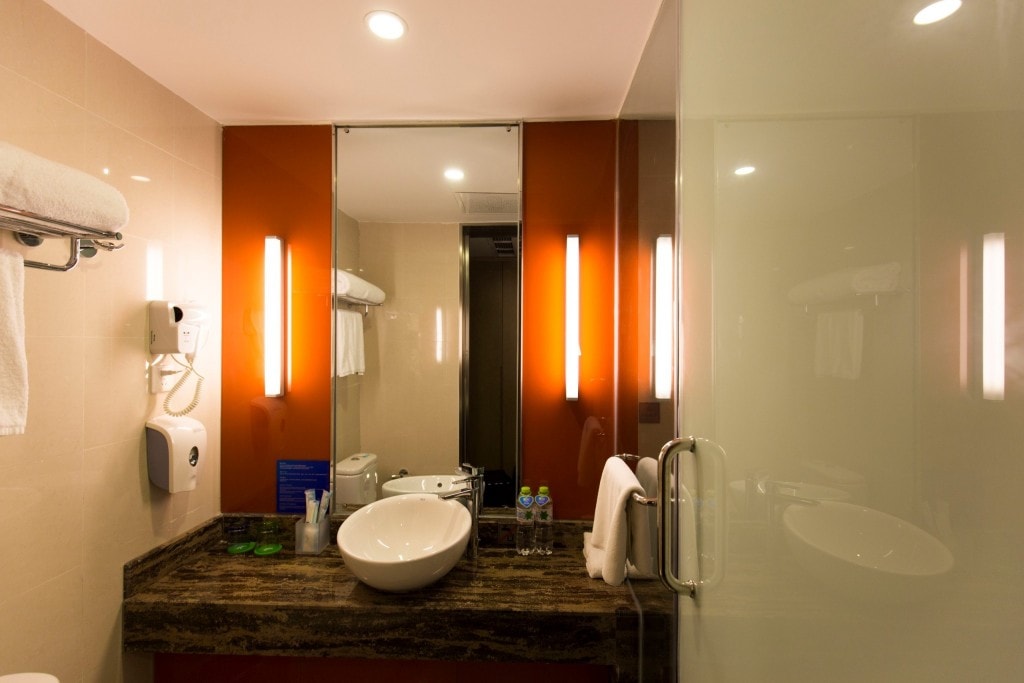 ** All opinions are based on a genuine stay, flight or experience. I'm not affiliated with the hotel, airline or tour operator but I might be (partially) sponsored – or paid. **