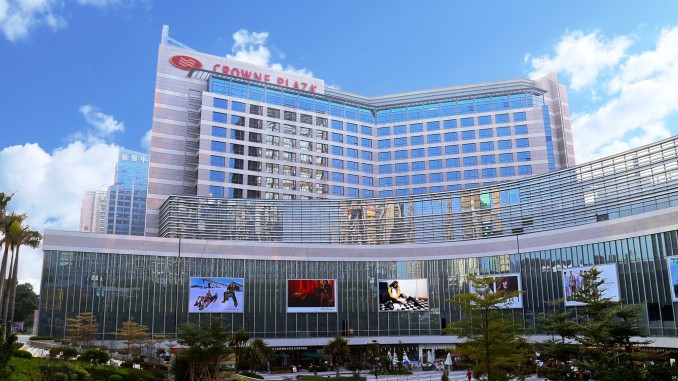 Xiamen is one of the destinations where KLM has direct flights to from Amsterdam. It's a city I stop by quite often when I travel to China. My recent trip required a night stay in Xiamen to catch the flight next day. I booked the Crowne Plaza Xiamen Paragon which is located downtown. This hotel was also my base in Xiamen two years ago. Time to share my experiences with you in this review.
The hotel
The Crowne Plaza Xiamen is located exactly in the middle of downtown Xiamen. A perfect location for either business or leisure. The airport is just a 30 minute drive as is the north train station. The central trainstation is just a 5 minute drive. Around the hotel there is a beautiful garden integrated into the complex. A nice area to go for dinner or relax at one of the outdoor terraces. The complex houses also a huge shopping mall with luxury brands. The lobby is, due to the integration of the shopping mall, not more as a few desks. Elevators are located there that will bring you to the actual hotel. Everything is warmly decorated with light colors in tints of earth colors. I just stayed a night but it was a pleasant stay at the Crowne Plaza Xiamen.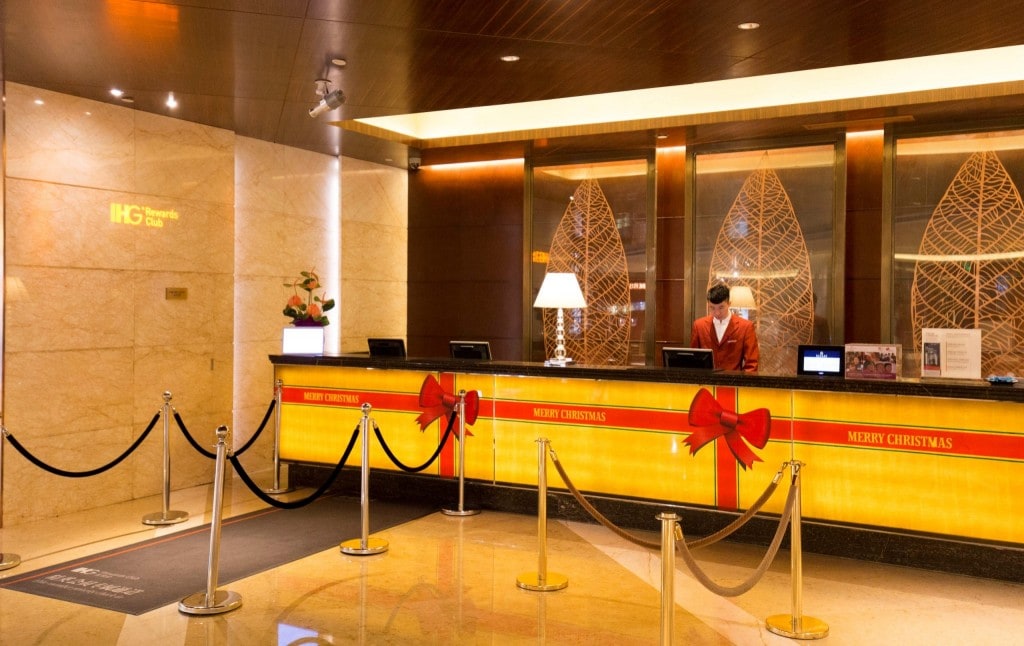 The rooms at Crowne Plaza Xiamen
The Crowne Plaza Xiamen offers spacious rooms. I don't know why, but I just love to sleep in good hotel bed. Maybe my bed at home is not good? At the Crowne Plaza Xiamen the beds are so comfortable and when the alarm went off in the morning I wished I didn't need to catch a flight. I wanted to sleep longer! The room has everything you need including a great chair and desk to do some work. I need this during my combined business & leisure trips. The suite has a separate living area which for the one night was not needed but for a longer stay comes in handy. As for the bathroom: it has everything including a rainforest shower which I love! Altogether perfect rooms for a short or a longer stay. To work or relax!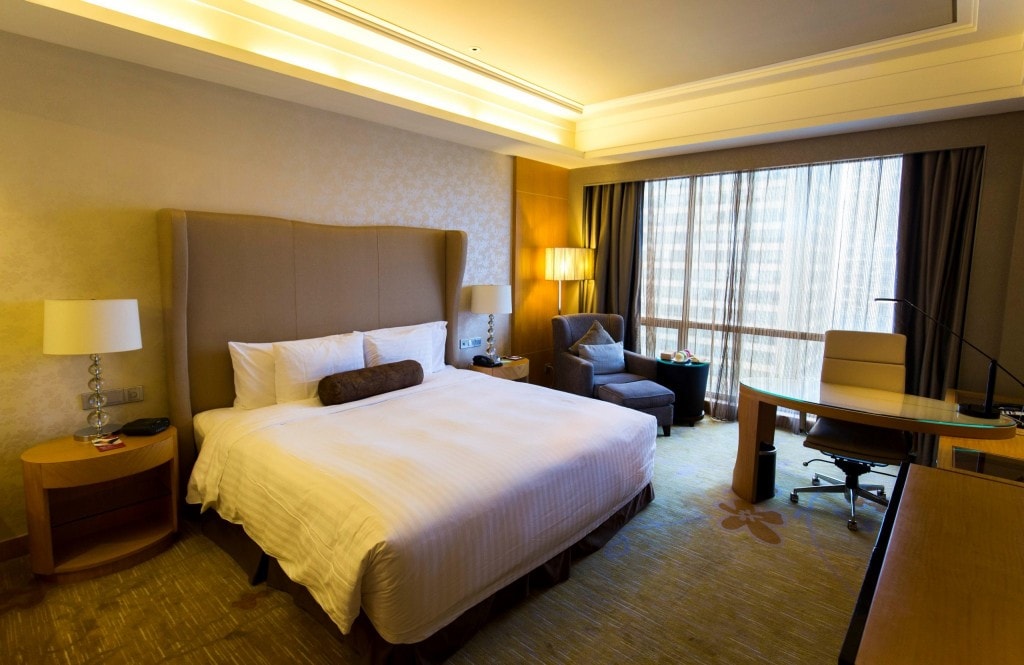 Facilities at Crowne Plaza Xiamen
The Crowne Plaza Xiamen has an outdoor swimming pool which is very pleasant during the hot summers. I did not use it this time as it was too cold but I did the previous time I visited. The gym is pretty extensive with a separate room to practice yoga. On the 5th floor is the SPA which is actually not operated by the hotel but independent. It operates well over midnight so after I finished my work I went for a 2 hour massage. Very professional, clean, spacy rooms and affordable priced. The Crowne Plaza Xiamen offers further a lot of business facilities and a nice ballroom. When I explored the hotel they were just setting up for a Chinese wedding, so if you need a place for a wedding look no further.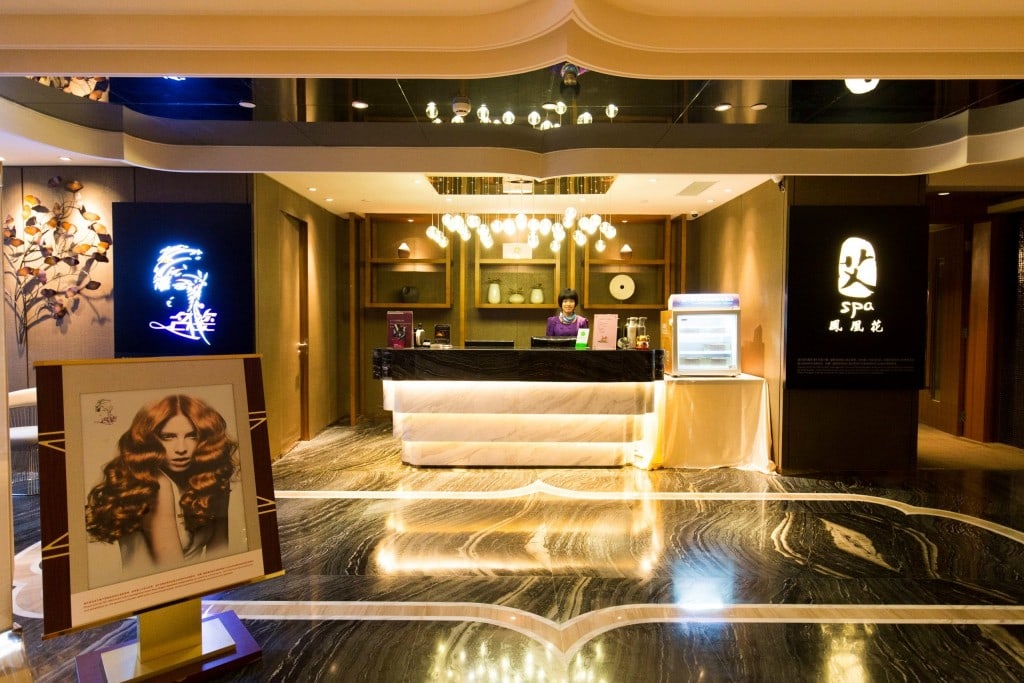 Dining & Drinking at Crowne Plaza Xiamen
The Crowne Plaza Xiamen has two restaurants, a bar and a club lounge. If this is not enough the garden is surrounded by a huge variety of restaurants to enjoy. The buffet restaurant serves food from around the world. If you like a la carte then there is the Chinese restaurant serving traditional Chinese quality dishes. I went in the evening to the bar to play some snooker and enjoy a cold beer. Unfortunately it was cloudy, rainy and cold so I could not really enjoy the outdoor terrace. In summer however I can guarantee you it's hot and perfect to relax outdoors. The quality of the breakfast was outstanding and the choice huge. I, however, just had a noodle soup and some fried eggs; sunny side up. Delicious!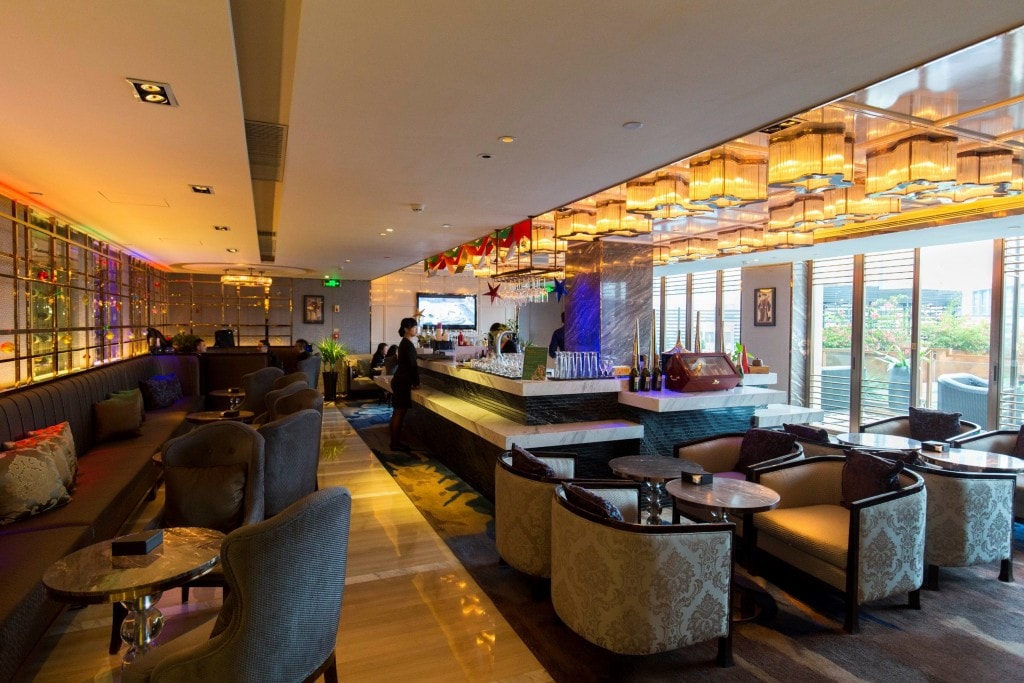 Conclusion
The Crowne Plaza Xiamen is a central hotel in downtown Xiamen. It offers spacious comfortable rooms and suites. It has lots of dining options either at the hotel or around the adjacent garden. The facilities are also great and of high standard. If you look for a hotel in Xiamen for business or leisure I can recommend the Crowne Plaza Xiamen. It's just perfect luxury at a reasonable price!
If you would like to know what you can do in and around Xiamen then see one of these options: Xiamen, Fujian Province, Chinese Tulou. I will add more destination information over time.
Stay tuned for more stories and subscribe to the newsletter or follow CTB on social media (Facebook, Twitter, Instagram including Instagram stories; on all social media you can find CTB @christravelblog) to get updated information.
For more hotel information and booking options please visit the website of Crowne Plaza Xiamen:
Website: http://www.ihg.com
Video of Crowne Plaza Xiamen
Gallery of Crowne Plaza Xiamen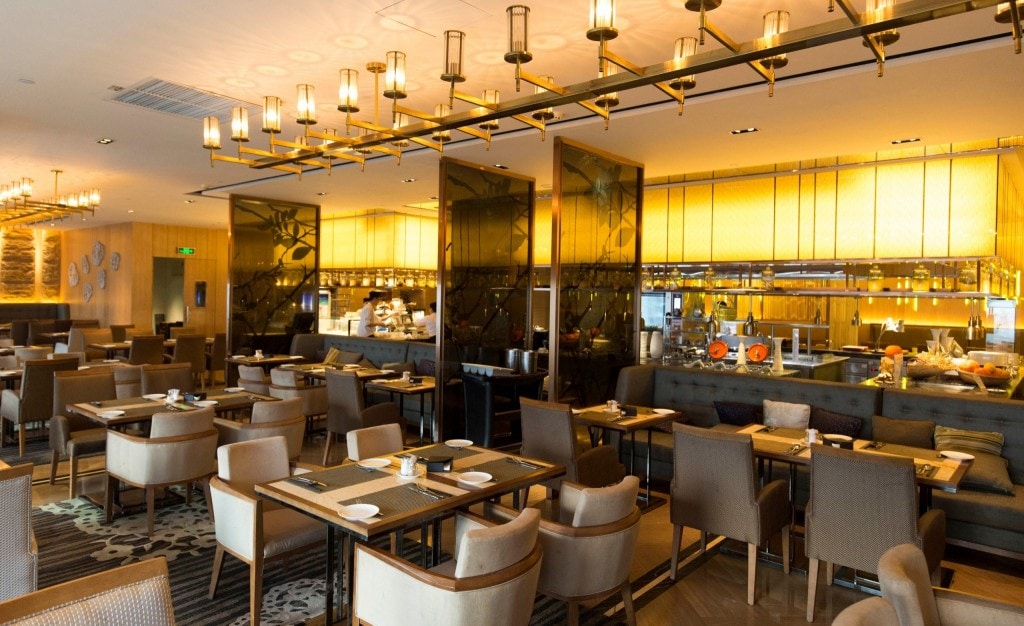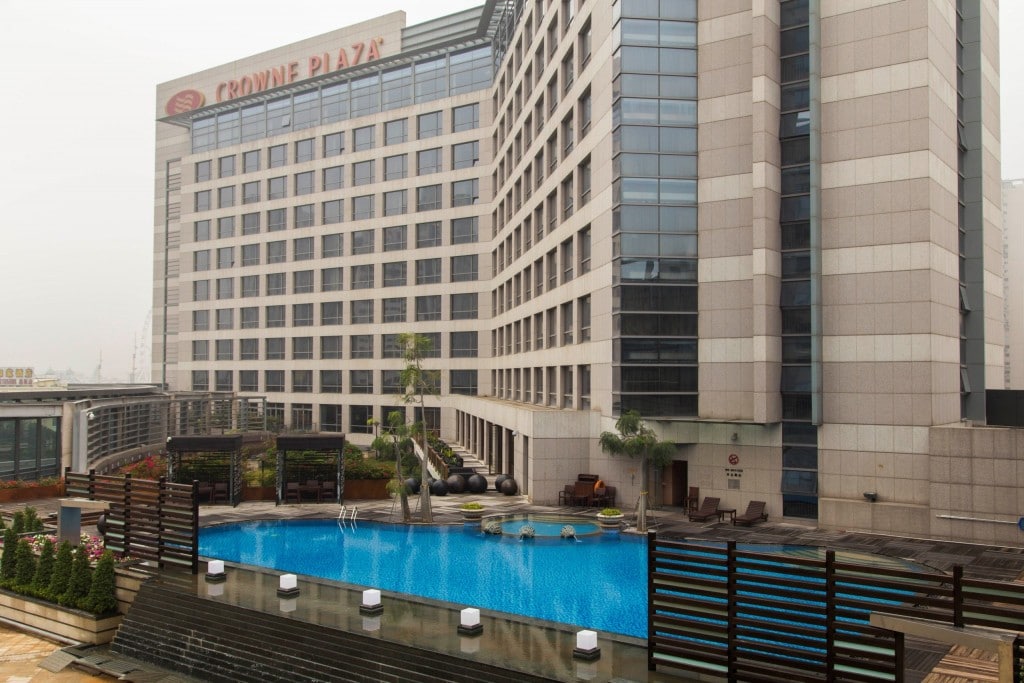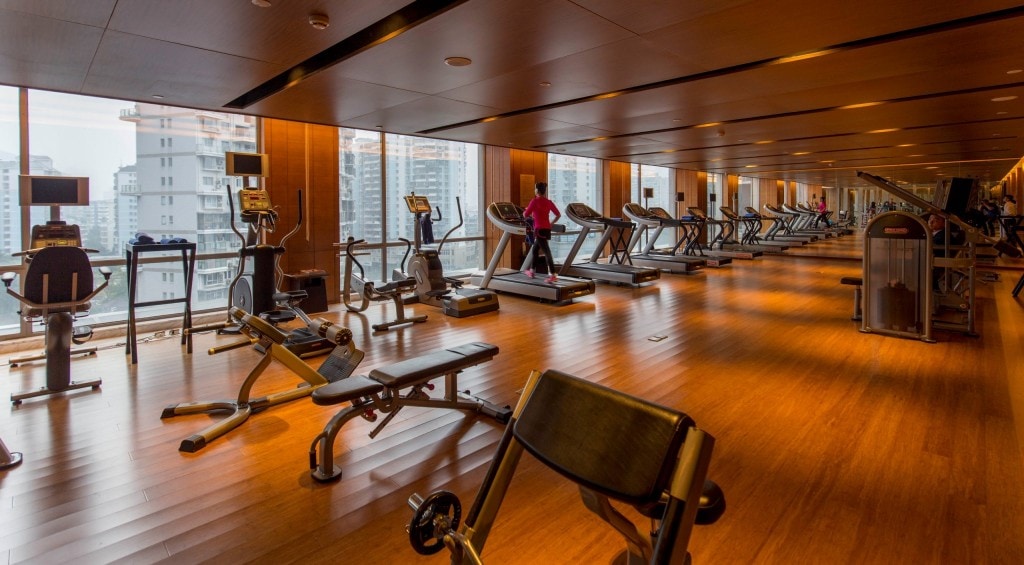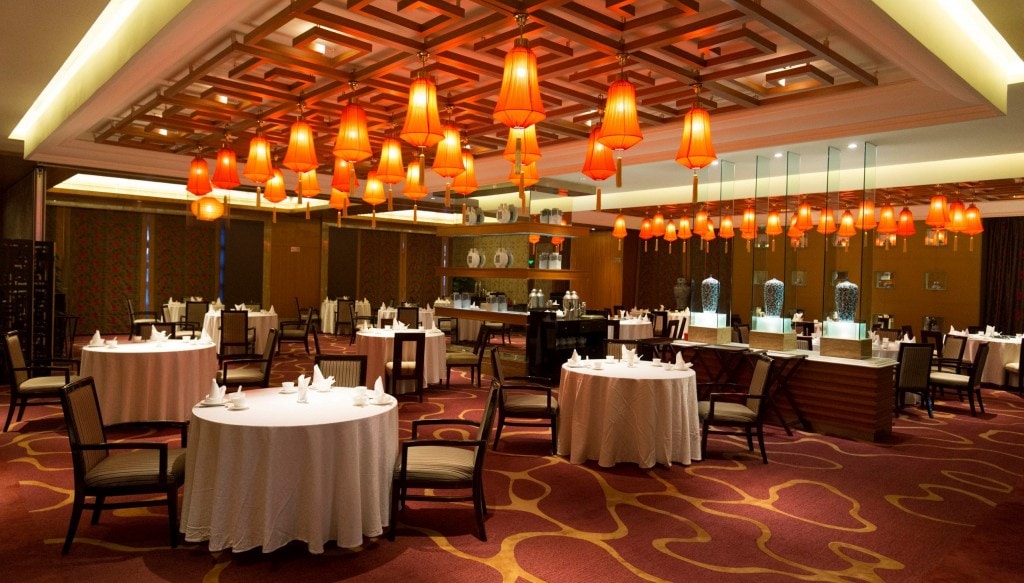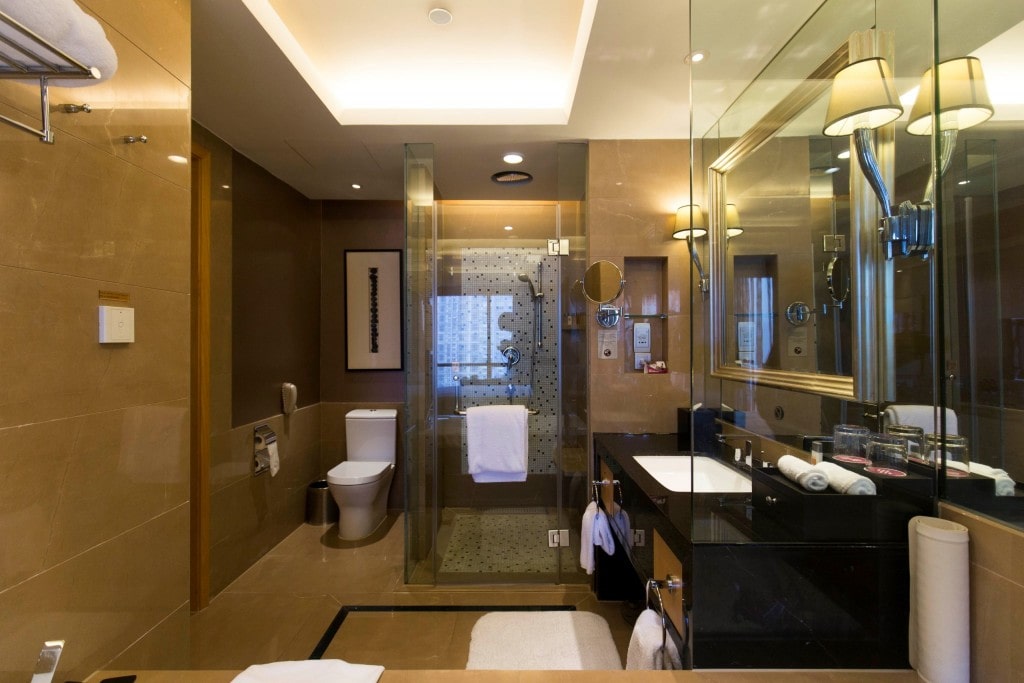 ** All opinions are based on a genuine stay, flight or experience. I'm not affiliated with the hotel, airline or tour operator but I might be (partially) sponsored – or paid. **