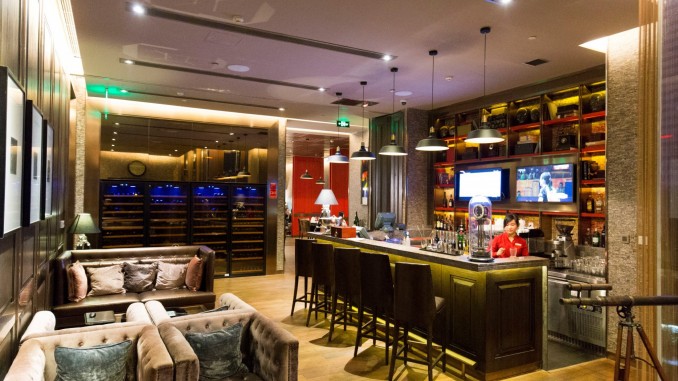 I like to stay in a city center hotel like the Crowne Plaza Kunming to explore a city center on foot. Kunming is also called the city of eternal spring and therefore a great city to explore on foot. Read my day in Kunming to find out where to go. During the annual 3 week holiday with my son we spend a two night stay at the Crowne Plaza Kunming during our Yunnan trip. The Crowne Plaza Kunming is a 5 star hotel in the middle of town close to the shopping district and other sights in the city center. A perfect hotel for our stay.
The hotel
The Crowne Plaza Kunming is a 21 story building just two blocks from the main shopping district. The zoo and the most famous temple Yuandong are just 4 blocks away and easily reached on foot. Just a mere 10 minute drive from the train station or a 40 minute drive from the airport makes the hotel easily reachable. The lobby area is modern and spacious with very attentive staff. They helped us out by mapping an easy to walk route to explore the city. The hotel offers everything what you may expect from a 5 star city hotel.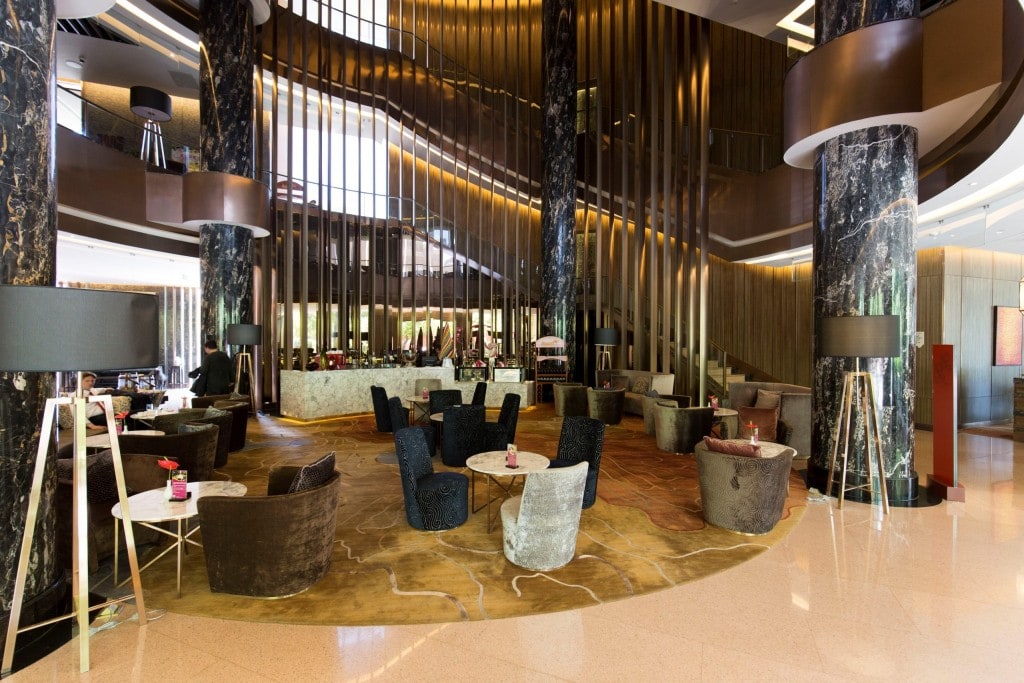 The rooms at Crowne Plaza Kunming
The room we booked was a standard room but the upgrade to a suite due to the fact I'm a member of IHG was much appreciated. I recommend everyone to subscribe to be a member. The room had a large living area with TV and separate restroom. As I travel for business I appreciate a second large working area with en-suite the bedroom and a big bathroom. The bathroom has a single standing huge bath and a rainforest shower which I like a lot. Various bathroom amenities are available. The rooms have further all you might expect from a 5 star hotel like a minibar, safe and bottles of drinking water. On the 15th floor we had, with almost 10 meters of nonstop window, a great view over Kunming.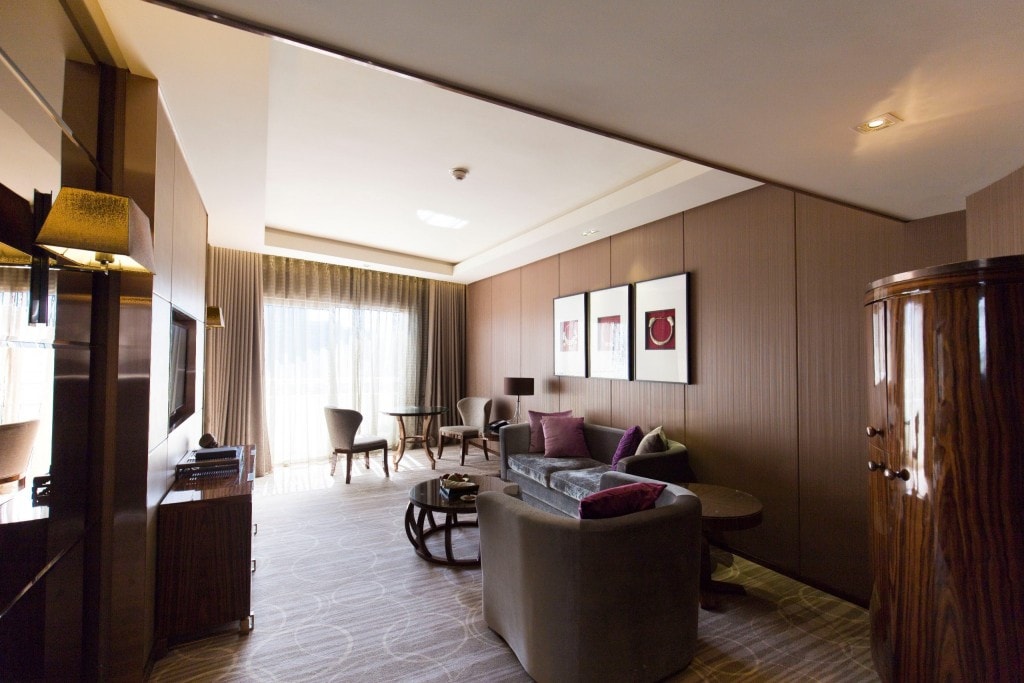 Facilities at Crowne Plaza Kunming
For a city hotel the Crowne Plaza Kunming has a large outdoor area with a pool. You can enjoy here the eternal spring of the city. We ourselves did not try the pool unfortunately as we were too busy exploring the city. The health club has a modern gym for you to exercise. The concierge can arrange everything for you. He helped us making an efficient route to explore the city.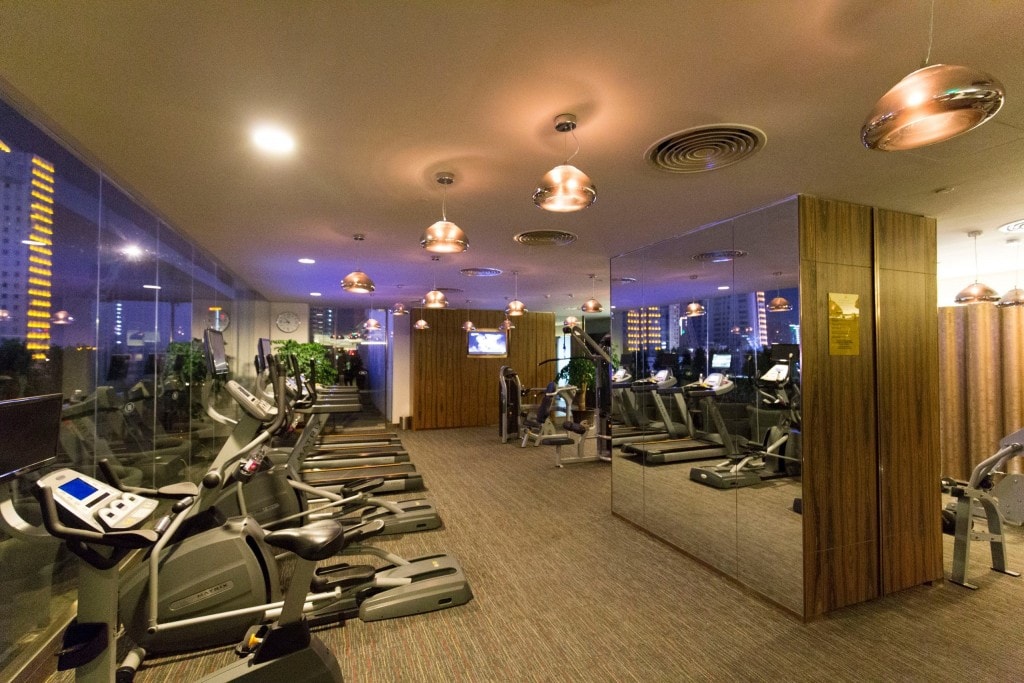 Dining & Drinking at Crowne Plaza Kunming
We added club lounge access to our stay so we could enjoy evening cocktails and snacks plus breakfast in a quiet area. The selection was quite big from what you might expect from a club lounge. To get a drink you can either go to the lobby bar, which is partly separated from the lobby main area for more privacy, or you can go to 399 bar. The 399 bar is small and cozy with a separate cigar smoking lounge. If you get hungry go to the buffet or Chinese restaurant. For the meat lovers I recommend the grill restaurant. Altogether there is a great variety of food & beverage outlets.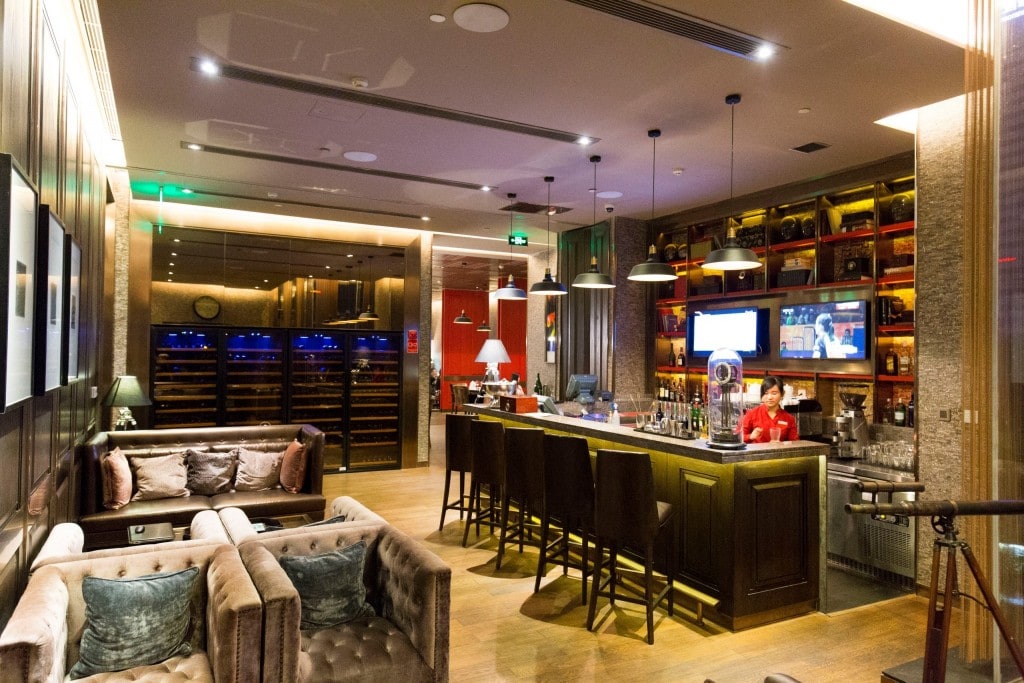 Conclusion
All together the Crowne Plaza Kunming is a great 5 star city center hotel with all the services you would require. It has great dining options and places to relax and have a drink. You have a pool in the middle of town and all sightseeing places in the center at walking distance. We enjoyed our 2 night stay a lot and recommend everyone to stay here in case you have to be at the Kunming center. The location is ideal!
If you would like to know what you can do in and around Kunming then see one of these options: Two-week Yunnan itinerary, a day in Kunming, Shilin Stone Forest day trip. I will add more destination information over time.
Stay tuned for more stories and subscribe to the newsletter or follow CTB on social media (Facebook, Twitter, Instagram including Instagram stories; on all social media you can find CTB @christravelblog) to get updated information.
More information please find at the website of Crowne Plaza Kunming:
Website: http://www.crowneplaza.com
微博/Weibo: http://e.weibo.com/cpkunming
Gallery of Crowne Plaza Kunming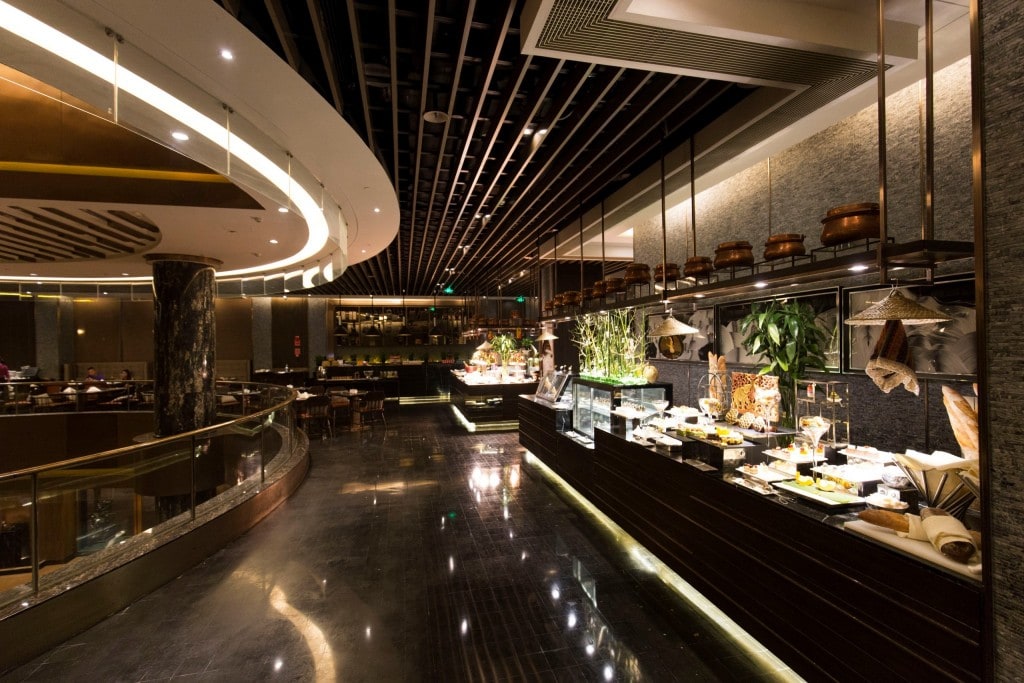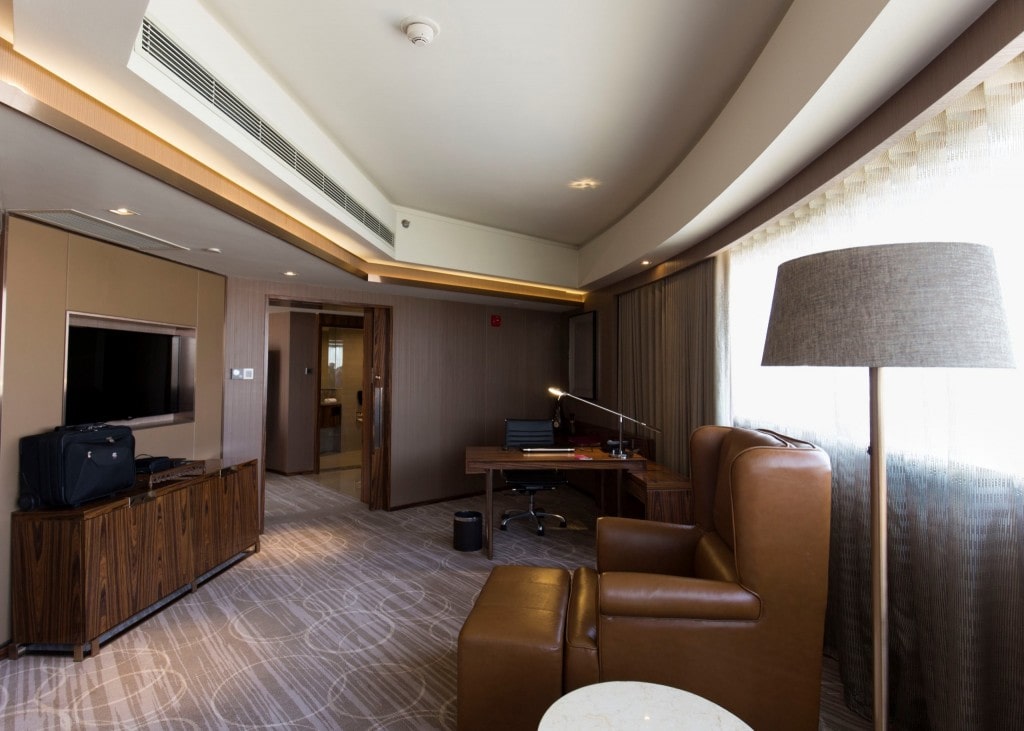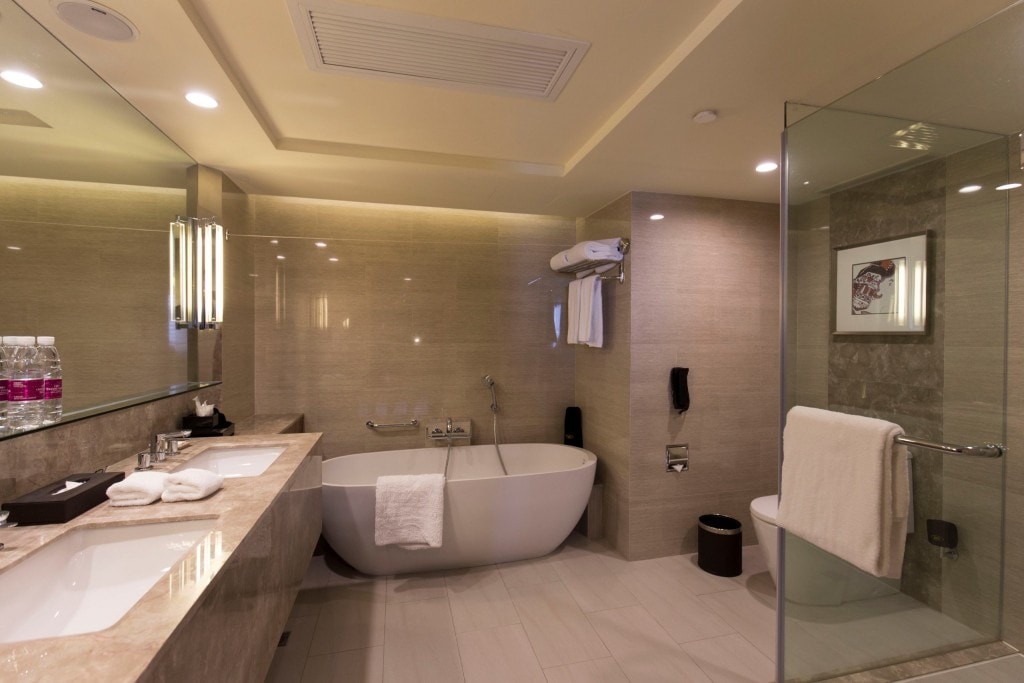 ** All opinions are based on a genuine stay, flight or experience. I'm not affiliated with the hotel, airline or tour operator but I might be (partially) sponsored – or paid. **