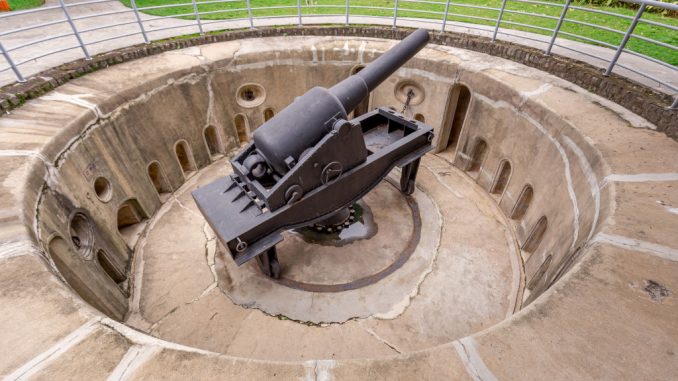 Haikou is the capital of Hainan which is an island province of China in the China South Sea. It doesn't have much places of interest in the city itself but the nearby volcano parks and lava towns, the coconut plantations and mangroves make it a great place to stay 3 nights if you're visiting the island. I stayed at Hualuxe Haikou which is an amazing Chinese art inspired luxury hotel. After my arrival, early morning I explored Haikou downtown which has just 4 places which are of interest for tourists. I'll take you to the 4 must-see places in Haikou but I don't suggest going here as a first-time China trip though.
Wugong Temple of the Five Lords in Haikou
First one must understand that during the Tang and Song dynasties (7th-13th century) Hainan was an island where people were send for exile. The Wugong Temple is dedicated to five (as the name says) officials that got exiled to Hainan. The complex is large and it took an hour to explore it but I must admit that unless you're really into Chinese history it might be a bit disappointing. At the other hand, it's a nice temple to visit in Haikou. The five officials are Li Deyu, Li Gang, Li Guang, Zhao Ding and Hu Quan. Each of them has a stone plaque, ancestral hall, and statue in the temple. I suggest starting the day here as the other places are located more in downtown Haikou and you don't want to go up and down all day.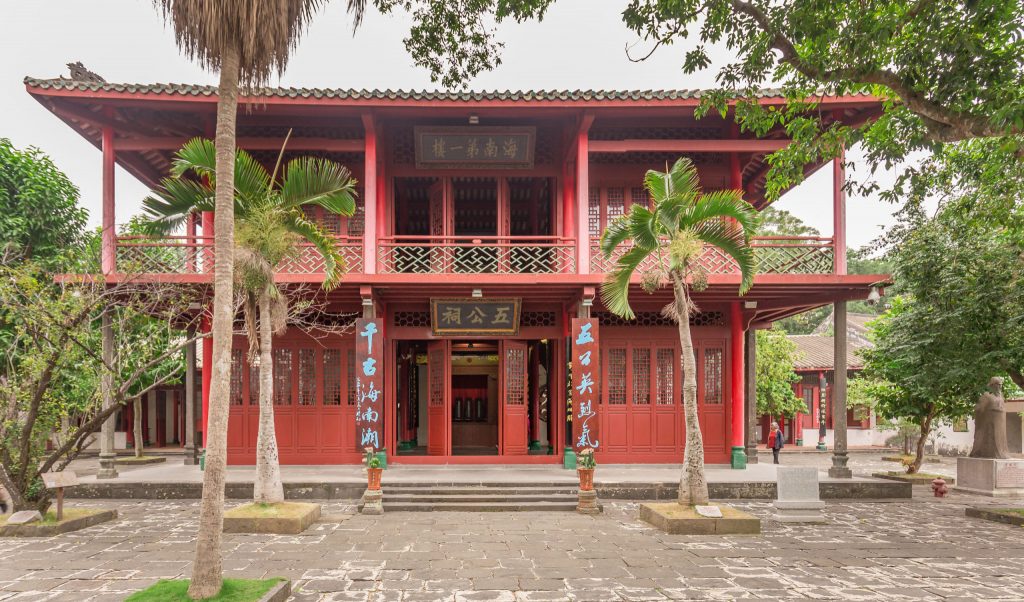 Tomb of Hai Rui in Haikou
Hai Rui was an official during the Ming Dynasty in China (14th-17th century) and honored in Haikou for his honesty and criticism. He always took care the court and other officials would follow the rules and if not, he would go to the emperor to complain. His integrity could have caused an early death as it wasn't without risk but Hai Rui lived long. When he died still serving the people they all grieved and that's why a huge tomb was built for him. It's interesting to learn about one of the more honest officials in China at that time. A visit takes about an hour and the entrance is free.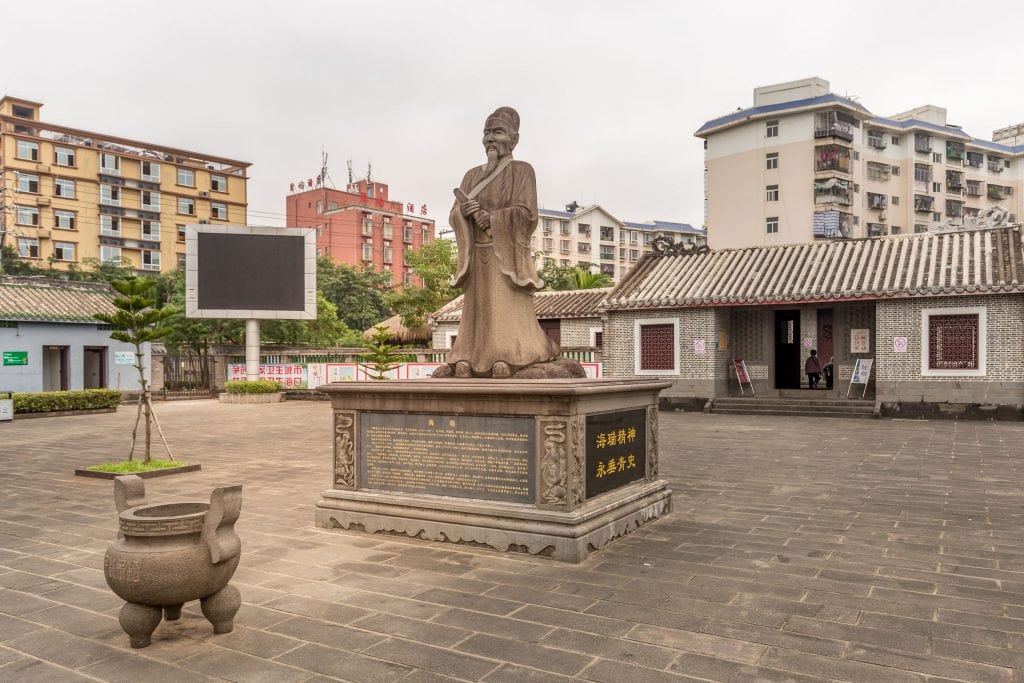 Xiuying Battery
The Xiuying Battery was built in 1891 facing the Qiongzhou Straight protecting Haikou against intruders. Except the five-original canon's which got damaged and replaced by replicas everything else is in original state. There are bunkers, underground passage ways, a command room, ammunition storage rooms and the replica canons to explore. The Xiuying Battery was my favorite spot in Haikou to visit as it is so good preserved. Walking around the fort takes about an hour and I suggest visiting the Xiuying Battery as the third stop before heading to the old street for dinner.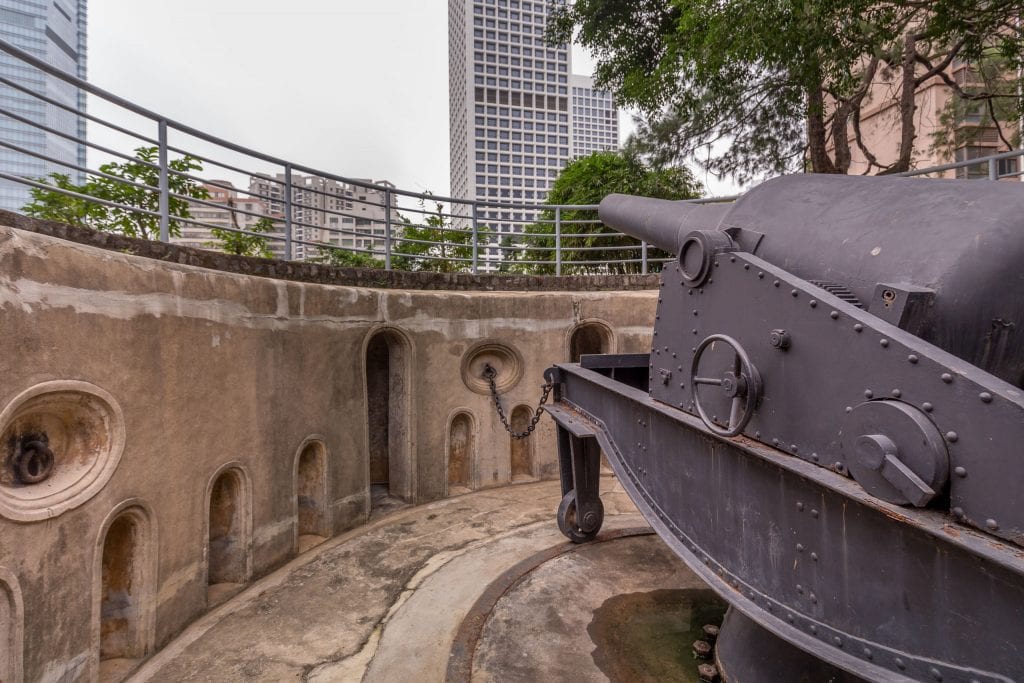 Xinhua North Street
I recommend ending in the afternoon at the Xinhua North Street. Here you can walk around and see some of the old colonial buildings before lots of street vendors setup their food stands in this area. Shopping is cheap and you might want to pick-up items you need here. It's also the place to go for dinner in the evening with lots of restaurants but even more street food available. I went for a small snack as I had a 5-star dinner planned at the Hualuxe Hotel that evening. I had lots of street food earlier during my Hainan trip at the Sanya Fish Market, which is a must go to at the southern end of Hainan Island.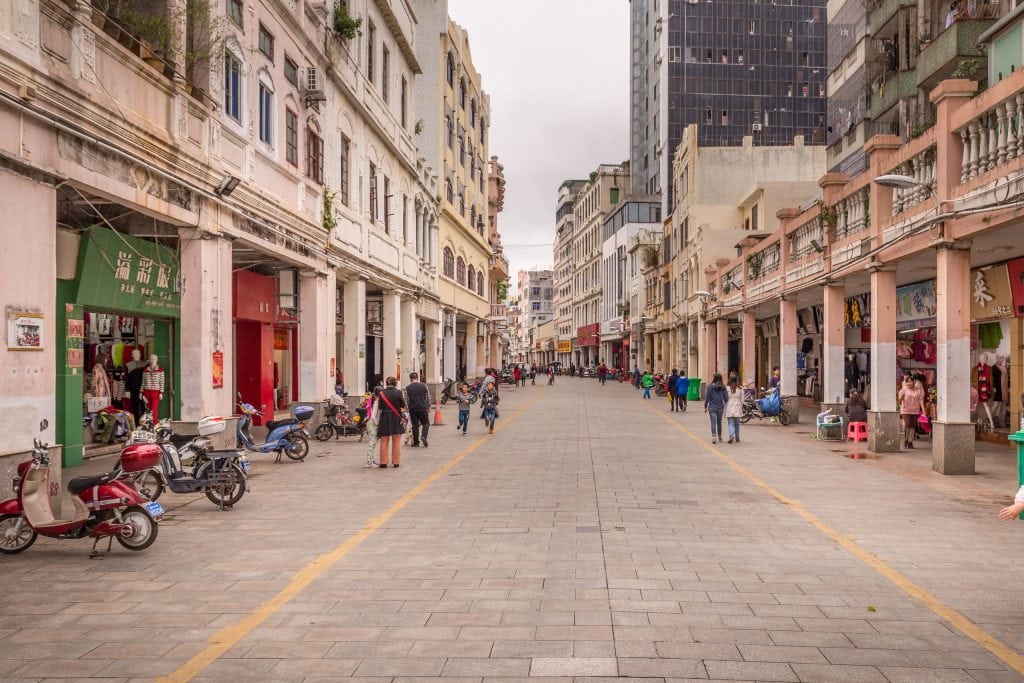 Hainan is a beautiful tropical island and a place I recommend visiting during winter time. Haikou city center isn't the number one city in China to go to but if you're on Hainan a 3-night stay at the Hualuxe Haikou is very relaxing. Plan half a day to visit the main 4 sights in Haikou city and plan a day to go to the Volcano & Lava Village and another to the Coconut Plantation & Mangroves near Haikou. I had lots of fun in Haikou!
Make sure to read also my Sanya stories to see what you can do on the south of the island. If you plan a longer trip in China then check this Yunnan itinerary.
Stay tuned for more stories and subscribe to the newsletter or follow CTB on social media (Facebook, Twitter, Instagram including Instagram stories; on all social media you can find CTB @christravelblog) to get updated information.
Did you visit Haikou too or do you have questions? Please leave a comment at the bottom of the page. Love to hear from you!
Gallery Haikou
Click an image for a full screen gallery of more photos taken during this trip. If you like to use any photo for commercial, private or editorial use please contact first for permission and/or pricing.