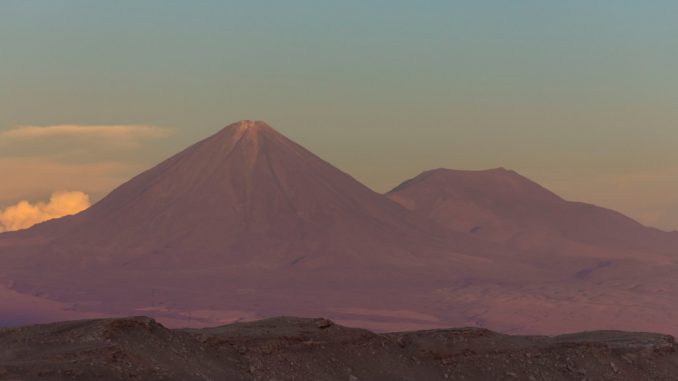 Chile is a very long and narrow country offering a huge variety in naturel & cultural destinations. In this article I will show you a sample Chile itinerary for 10-14 days. Starting in the capital Santiago de Chile towards the northern Atacama Desert and Iquique on the coast. The itinerary takes you to bustling city life, beautiful nature and old mining towns. This trip could be extended with a visit to Easter Island easily or combined with a trip to the south of Chile. I enjoyed my trip to Chile with its unique nature and culture.
Chile Itinerary Day 1 – 3: Santiago de Chile
The first day is a day to acclimatize. If you arrive late in the evening I suggest you to stay at the Holiday Inn Hotel at the Santiago de Chile airport. It's member of my favorite chain IHG and is a great hotel. Santiago de Chile is a huge city but the places of real interest are limited. I visited the most important ones in a day and even did a wine tasting in the evening. If you like to go party all night long this is definitely possible in Santiago de Chile; just add a few days or weeks depending how long you need to recover. On the third day the journey continues to San Pedro de Atacama by flying from Santiago de Chile to Calama and a two hour drive.
Read all about my experience:
CHILE – Top things to do in Santiago de Chile in a day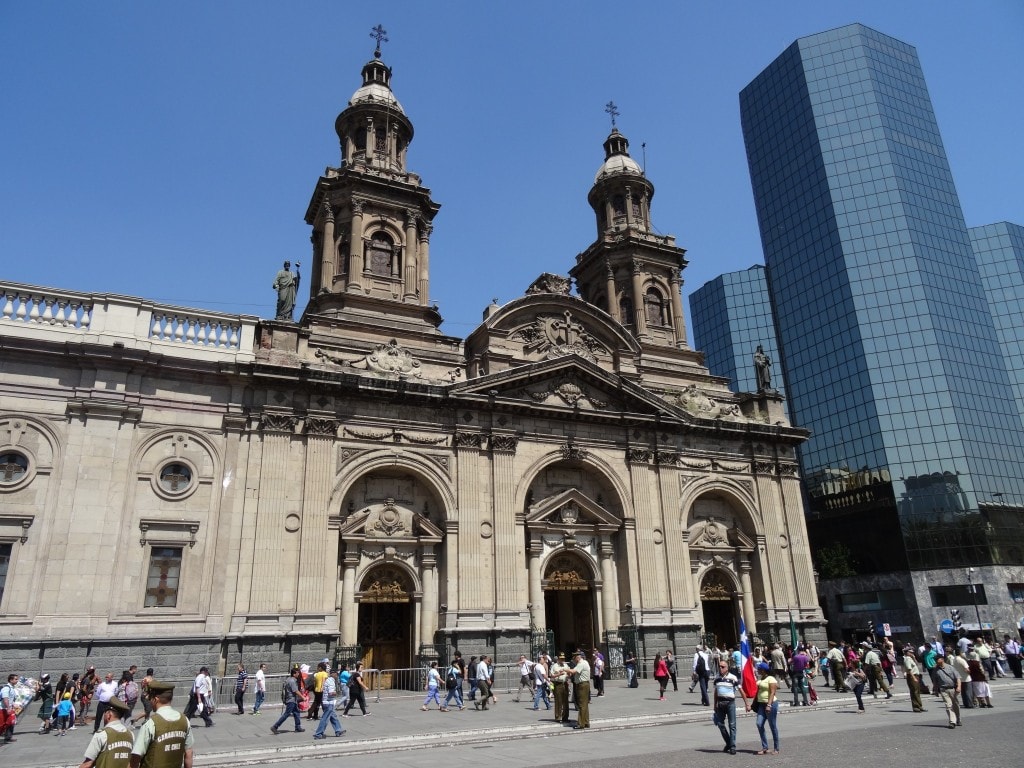 Chile Itinerary Day 3 – 7: Atacama Desert
The Atacama Desert is the driest place on earth. This desert is a beautiful destination for nature lovers and adventure seekers. I prefer to travel in luxury so I suggest staying at the Alto Atacama Hotel which offers 5 star services and excursions which are included. The time is actually not enough to go on every excursion but it's the perfect amount of days to see all the different unique places. On the day of arrival I planned to do the sunset tour to maximize my time. The departure to Calama was in the evening the last day so that in total I could go on tours for four and a half day. This didn't leave much time to swim, go to the SPA or do other things. If you would like to have a more relaxed schedule I suggest adding a day here. You won't get bored I'm sure. Keep in mind you are arriving at an altitude of about 2500 meters and tours go up to 5000 meters. Make sure you acclimatize to the altitude to avoid altitude sickness.
Read all about my experience:
CHILE – El Tatio Geysers and Moon Valley at sunset in Atacama desert
CHILE – Back in history in Atacama desert & cactus valley
CHILE – Two Chile salt flats and a 5* lunch at 4300m altitude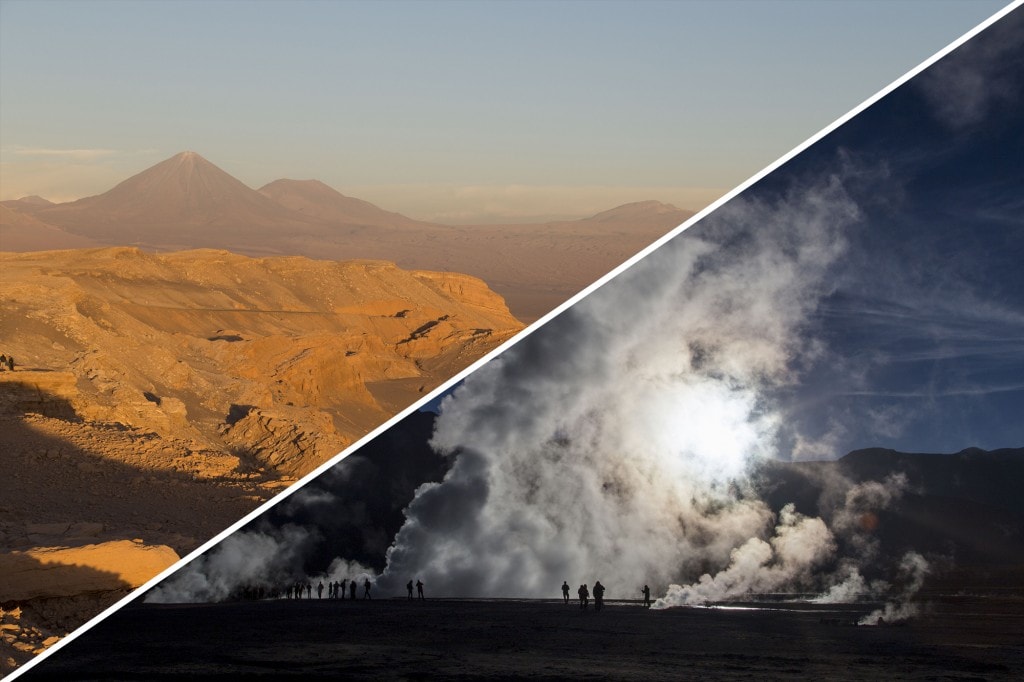 Chile Itinerary Day 7 – 8: Calama
Calama itself is not of big interest but the nearby Chuquicamata mine is. It's the biggest open-pit mine in the world. Visits are on a guided basis only and depart in the morning from the Codelco office; the company that runs the mine. I picked up my 4×4 in Calama in the evening and stayed overnight to be in time for the Chuquicamata tour. It's a must do! From there I drove to Iquique which is a 5-6 hour drive pending traffic. It goes through beautiful desert landscape with amazing views. You will arrive late evening in Iquique.
Read all about my experience:
CHILE – Mining in the Atacama desert at Chuquicamata mine and Humberstone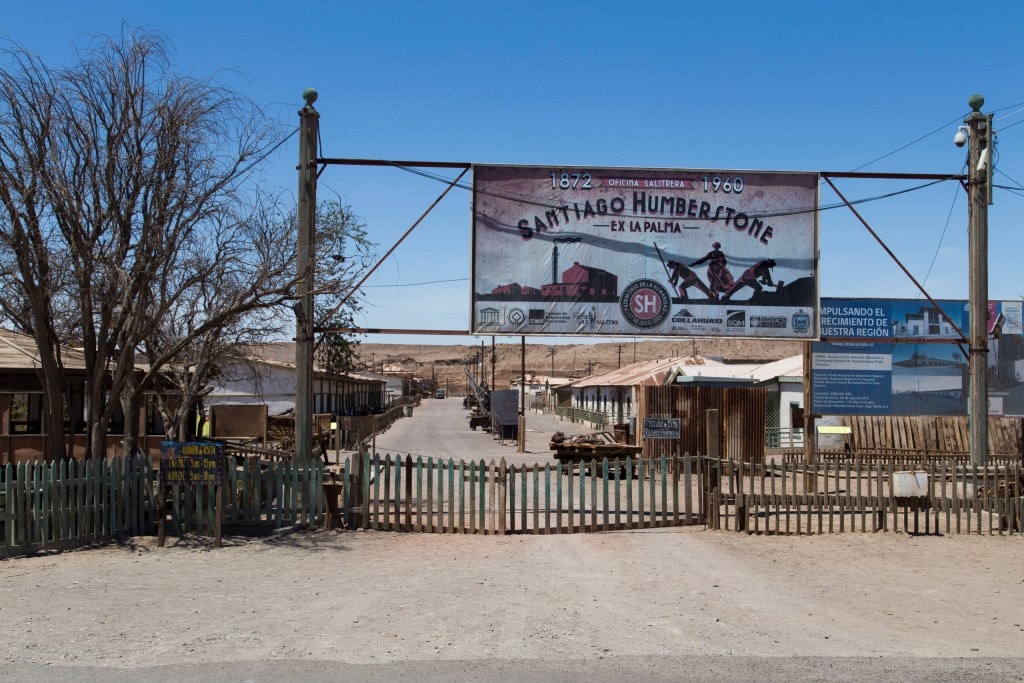 Chile Itinerary Day 8 – 10: Iquique
Iquique is a port town on the Chilean coast. I experienced my first earthquake there! I stayed two nights so that I would have one full day to go to the Humberstone & Santa Laura Saltpeterworks. I passed there the evening before already. It's an hour drive from Iquique. These towns and mines are a UNESCO World Heritage Site and a unique place. Deserted towns with winds howling through them giving a bit of a creepy atmosphere. For photography they are also a unique place to shoot. In the evening I went back to the hotel in Iquique and explored the upscale neighborhood Punta Cavancha where you can have dinner and visit one of the many bars. The next day I dropped my car at the Iquique airport and flew back to Santiago de Chile. This trip I continued back to Europe but you could extend the trip with a trip to Easter Island.
Read all about my experience:
CHILE – Mining in the Atacama desert at Chuquicamata mine and Humberstone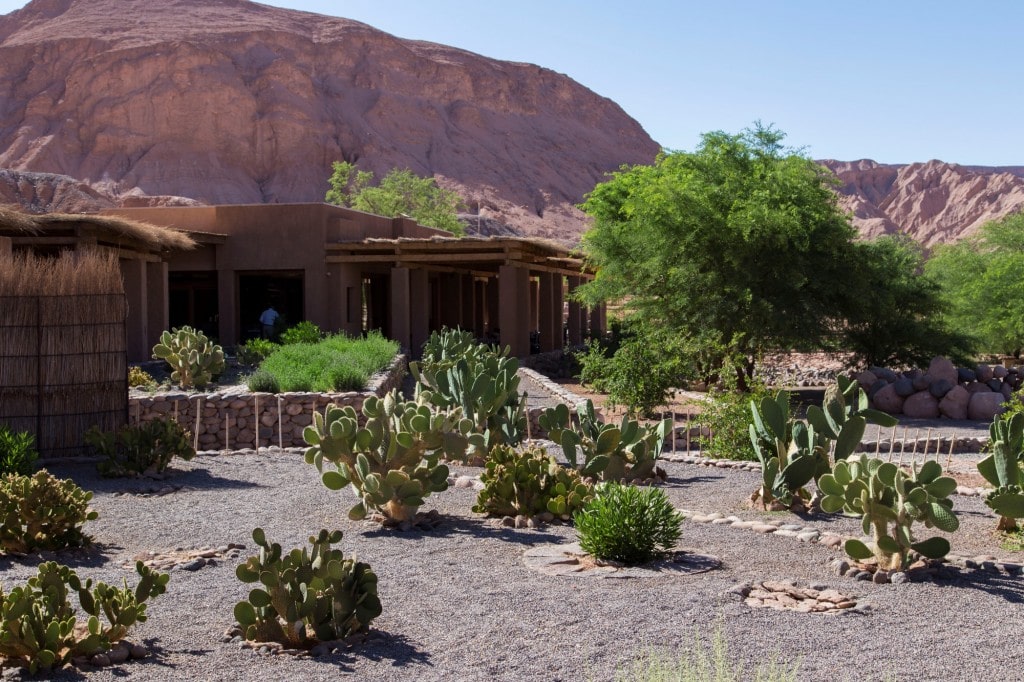 Chile Itinerary Day 10 – 14: Easter Island
I visited Easter Island as a single trip from Argentina earlier but it would be more efficient to add it to the above itinerary. Easter Island is a magical place in the middle of nowhere. Thousands of kilometers of ocean around it make this one of the most remote places on earth. Its home to the Moai statues and the island is a UNESCO World Heritage Site. It's a long flight from Santiago de Chile but well worth it. To explore the island 3 nights are enough but of course you can extend it to as long as you want to unwind and relax. It's however a small island and there is not much to do in the evening. You can continue back to Santiago de Chile or onwards to Tahiti or New Zealand from there.
Read all about my experience:
CHILE – Easter Island Rapa Nui in 3 days; a magical remote place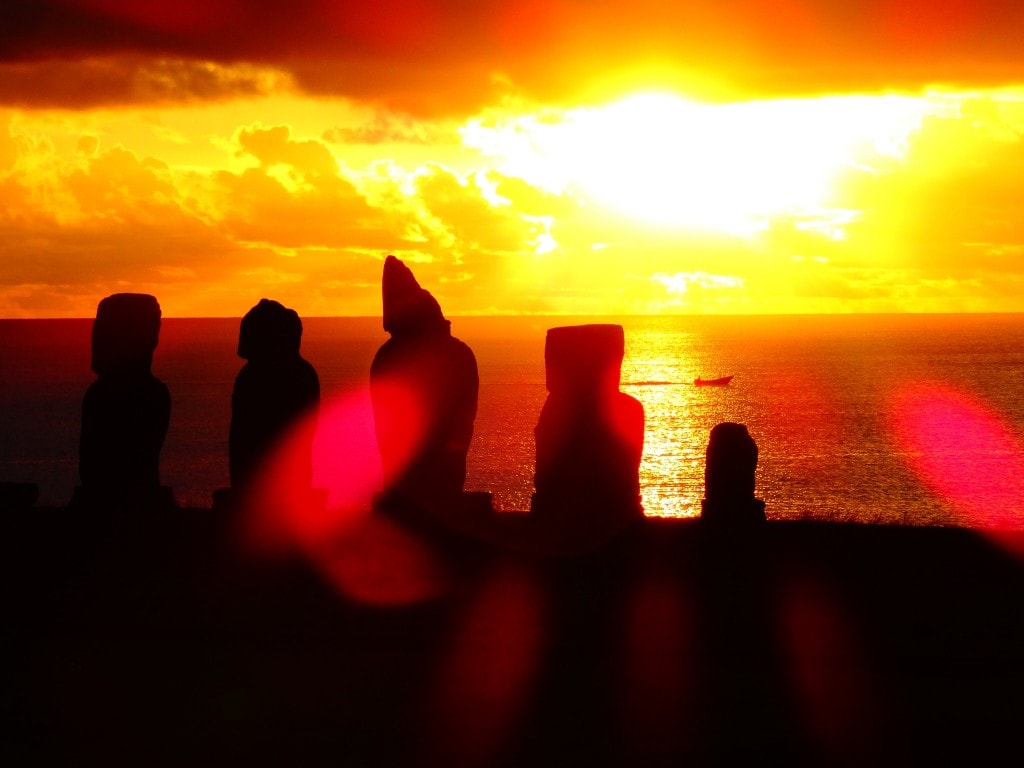 The above Chile itinerary is just as sample if you plan a 10-14 day visit. It takes you to the capital and the most important places in the north. The magical Easter Island can be added to the itinerary easily as an extension. I want to return to Chile for sure to explore the south.
Stay tuned for more stories and subscribe to the newsletter or follow CTB on social media (Facebook, Twitter, Instagram including Instagram stories; on all social media you can find CTB @christravelblog) to get updated information.
Did you visit Chile too or do you have questions? Please leave a comment at the bottom of the page. Love to hear from you!