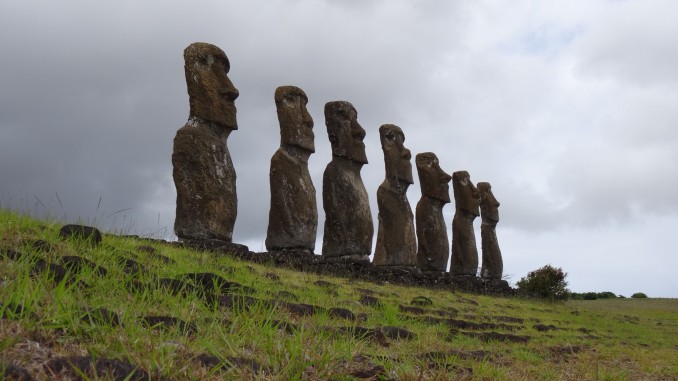 #TBT [ThrowBackThursday] week 32 of 2015. This week, something I remember from my visit to Chile (Easter Island), 1 of the 52 countries I visited prior to 2015.
Easter Island, or Rapa Nui, has been so long on my bucket list of places I wanted to visit. Finally I decided to combine it with a business trip to Sao Paulo. Even from there, it took me 4 days up and down on flights to have 3 full days on Easter Island.
Easter Island is really far away, trust me!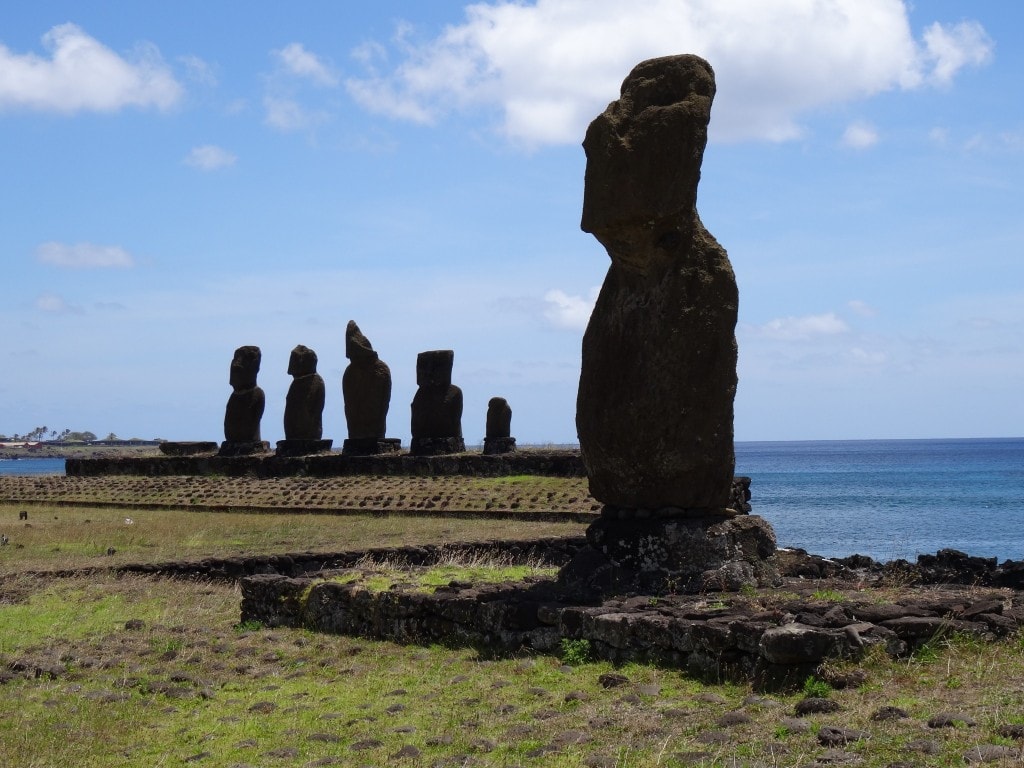 So how did I feel about being on Easter Island? I truly had the time to unwind! I had a total of 3 full days there plus the day of arrival and departure. The island is small so I had a lot of time to just do nothing….. This is not my normal itinerary planning which are way to full. I actually liked this but for me it's very difficult to force my brain to make a half empty itinerary. My heart, at the other hand, knows I must do this. How to solve this problem? Just go to a place where there is nothing more to plan in or have too many days. Three or more full days on Easter Island will do this just right. You cannot escape elsewhere, that's allmost 4000 kilometers away!
Easter Island is truly magical for several reasons:
Knowing the nearest people, and that's only 16 on Pitcairn Islands, are 2000 kilometers away and further at 3700 kilometers you reach Chile mainland or Tahiti.
All the Moai statues everywhere on the island, close to 1000 pieces. How and why were they build? It's unique on an island so remote, why?
The atmosphere is just great. Everyone is friendly and everyone is there to help. No tourist traps, honest people. Further no foreign capital, commercial tourism hotels, restaurants and so are allowed. This makes it a quiet place.
Last, I just loved the cervices! Raw fish and seafood with some lime. Just love it!
Curious what I did more in Chile; then read my 10-14 day Chile itinerary and see what I did more in Chile.
Stay tuned for more stories and subscribe to the newsletter or follow CTB on social media (Facebook, Twitter, Instagram including Instagram stories; on all social media you can find CTB @christravelblog) to get updated information.
Did you visit Chile too or do you have questions? Please leave a comment at the bottom of the page. Love to hear from you!