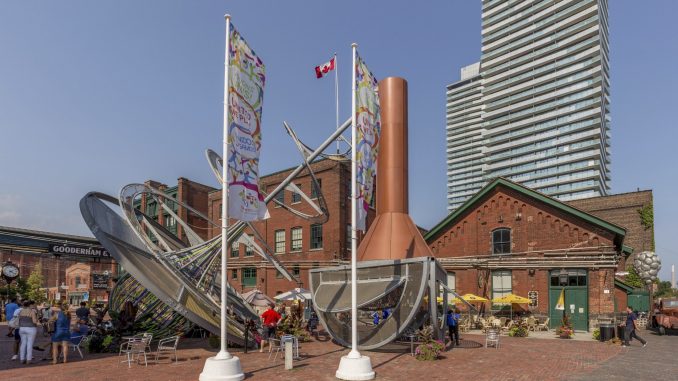 Business trips are a great way for me to explore new destinations, especially larger business cities. I visited Toronto already some months ago and I wrote earlier about a full day trip to Toronto Island and the Toronto Tower. The other day I had almost a complete day to visit Toronto downtown. This wasn't enough time to visit any museum but it was enough time to get a good impression of the city. Join me on a tour to the must see places.
Toronto University Campus
The University of Toronto and its downtown campus is a beautiful place for a morning walk. It was founded in 1827 and located around Queen's Park just south of Yorkville where I stayed. I stayed at the Intercontinental Yorkville which is just across the street of the campus grounds. The Philosophers Walk starts direct in front of the hotel which is a great starting point. Walking over the campus feels like as you walk through late 19th century Europe. The oldest buildings have a Romanesque and Gothic Revival style with some more modern Neoclassical buildings around it. Another part of the campus is made of post WWII modernistic buildings. I wasn't able to enter any of the buildings, not sure if this is allowed, but I didn't have the time anyway.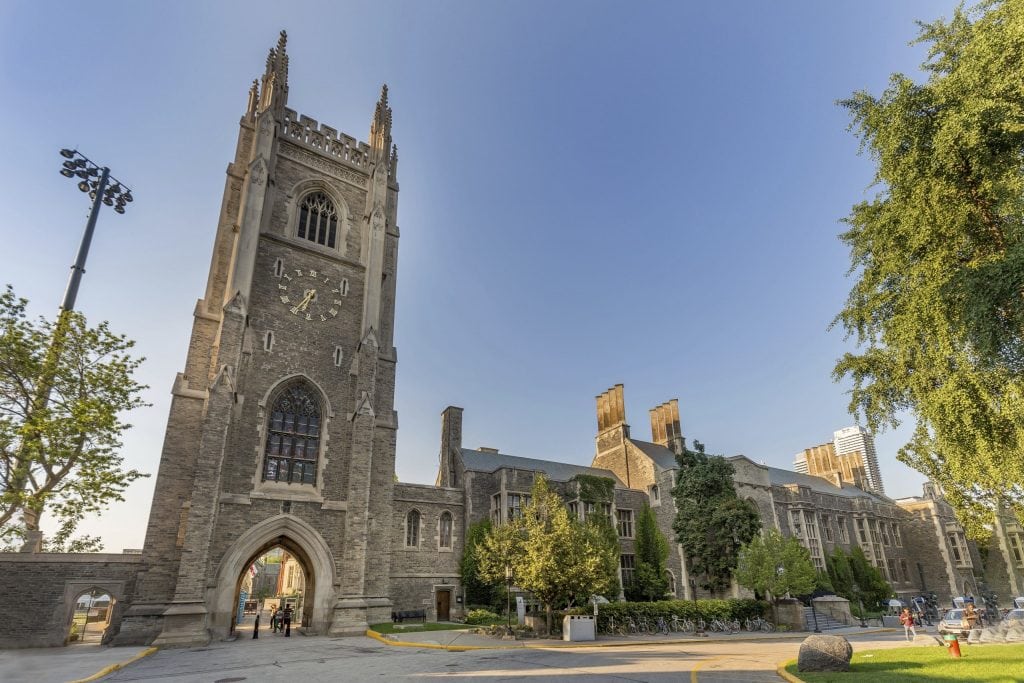 The Soldiers Tower with the Hart House next to it, see image above, was my favorite but also Trinity College and Victoria College were amongst my favorites. I walked a bit crisscross over the campus towards the front of the campus with its huge lawn. From there I continued by Uber (get a free ride here) towards Kensington Market.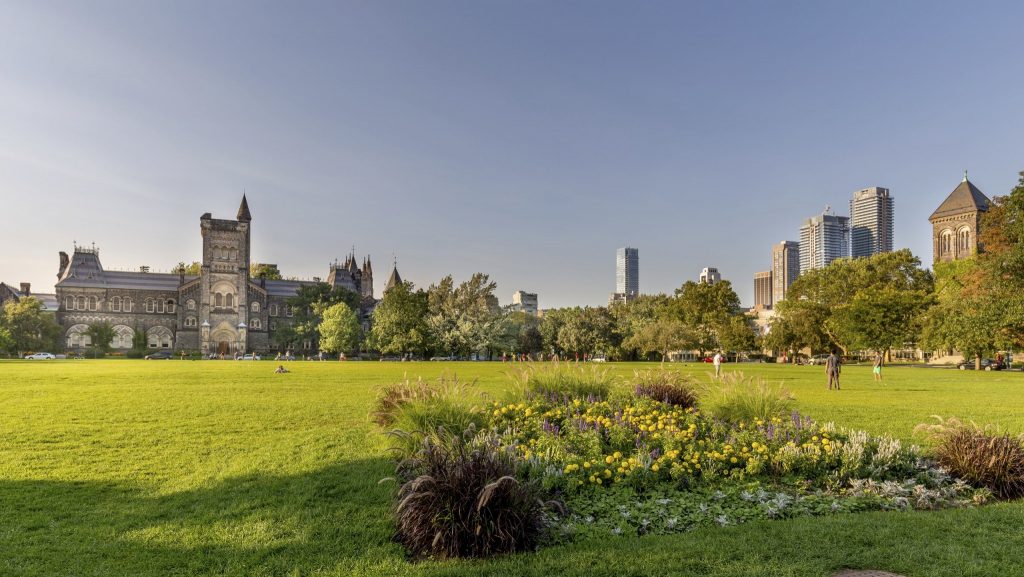 Three Toronto neighborhoods to visit
Kensington Market is one of the most famous neighborhoods in Toronto. It's a multicultural neighborhood with shops, bars, restaurants and art galleries. I do recommend if you have the time to spend there some more time than I did. As for bars, I did have some long nights in Chicago visiting bars and clubs the days before my Toronto visit. I was still recovering from those parties 🙂 After the long walk over the Toronto Campus I got hungry and snatched a small lunch at one of the restaurants. As Kensington Market borders China Town, I crossed into that neighborhood for a short stroll. It's the second largest China Town after the one in New York City. If you have been to China or have seen many China towns this might not be the number one attraction in Toronto for you. Before continuing to the Old Distillery District I visited two churches (see below).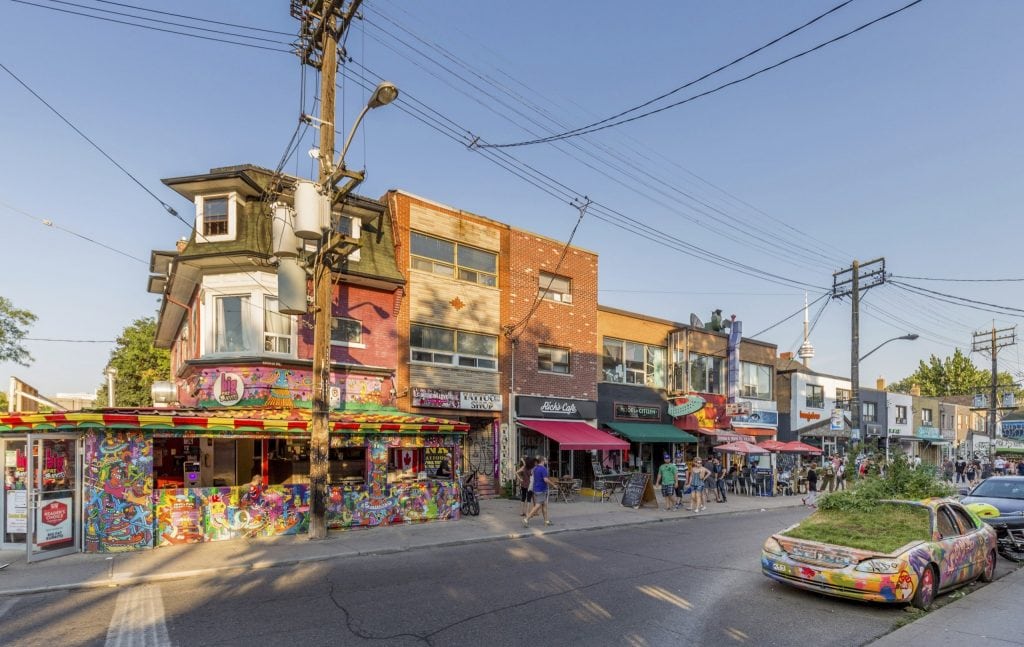 The Distillery District of Toronto is housed in the former Gooderham and Worts Distillery. It was founded almost two centuries ago and now a protected city sight. It consists of many different Victorian style buildings spanning several streets. You will find here art galleries, bars and restaurants of all types. There is a local brewery which I recommend you to visit to do a beer tasting if you like beer. I did and their beers are of good quality. Beer makes hungry so I stayed there for dinner too. Affordable and good food.
Other places of interest in Toronto
I made a quick stop at the St. John's and Michael's cathedrals on my way to the distillery district. Both are beautiful and deserve a visit. I also recommend visiting Yorkville. I visited this luxury neighborhood during my business days. You'll find great shops, restaurants and bars there. If you have the time you can visit the CN Tower in the late afternoon for nice Toronto views and sunset. Just keep in mind the possible waiting lines.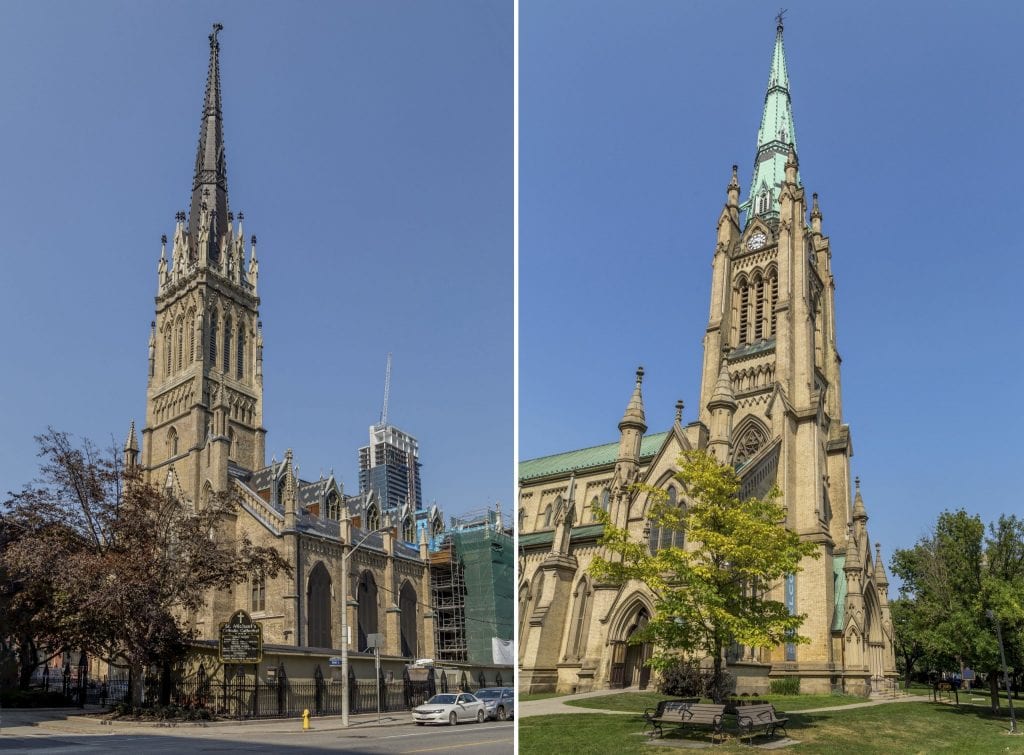 It was a short day in Toronto but it gave me a good impression of the city. I certainly need to return one day to explore other places of interest. If you have just a short time I suggest the above itinerary plus the CN Tower which I had already visited the other day together with Toronto Island. If you have another day, then a trip to the Niagara Falls or the Niagara Ice-wine Region is a must do too. I passed by on my way back to Buffalo Airport (US) before my flight back home to the Netherlands.
Stay tuned for more stories and subscribe to the newsletter or follow CTB on social media (Facebook, Twitter, Instagram including Instagram stories; on all social media you can find CTB @christravelblog) to get updated information.
Did you visit Toronto too or do you have questions? Please leave a comment at the bottom of the page. Love to hear from you!