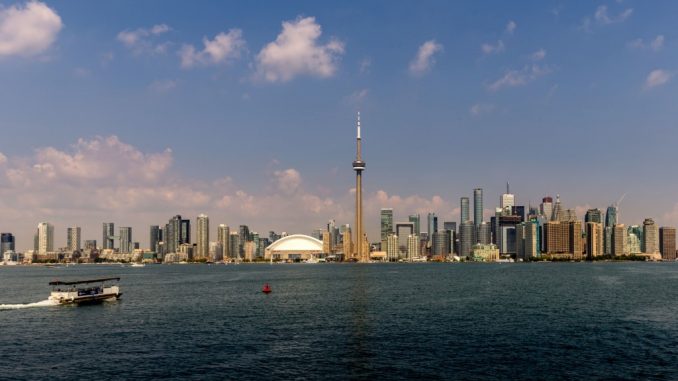 Each year I visit the USA for a conference which is actually not travel related. That's why my motto is business & leisure combined. As this conference was for the fourth time in Chicago I really needed to find another destination. I flew to Buffalo and from there made a tour to Toronto passing also the Niagara Falls which I wanted to see. Toronto was my home for three nights and one day I made a day trip to Toronto Island and visited the CN Tower afterwards just before sunset. Join me on this day tour in Toronto.
Toronto Island
The Toronto Islands are a great day trip to get away from the busy city. I would say during a sunny day but also during colder days this island is a nice day trip. It's just a 15 minute ride on one of the ferries from the Toronto Ferry Docks. Take the ferry to Centre Islands Ferry Docks and after exploring the island take the ferry back from Ward's Island Ferry Dock. This will give you the most time on the island without having to walk the island twice.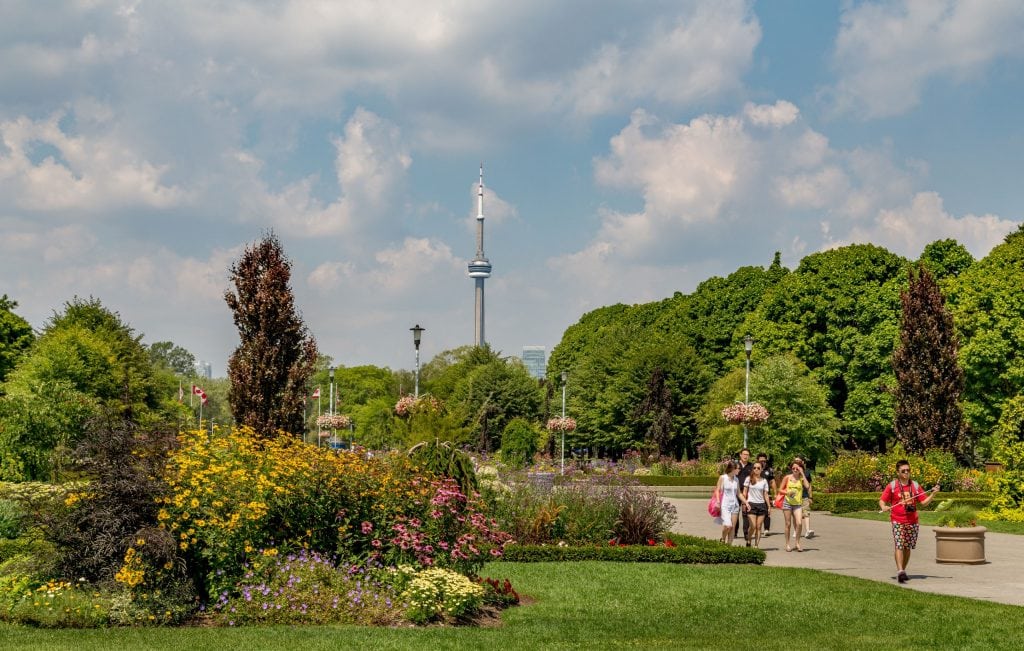 There are three beaches on the island: Ward's Island, Manitou and Hanlan's Point Beach which an optional clothing beach. If you plan to swim at Ward's Island it would be better to go to the docks at that island. The beaches are clean but get crowded during weekends. You can also walk a bit towards Hanlan's Point Beach to escape the crowds. You will find several smaller beaches without crowds as you can see in the next photo. Don't expect many facilities there either.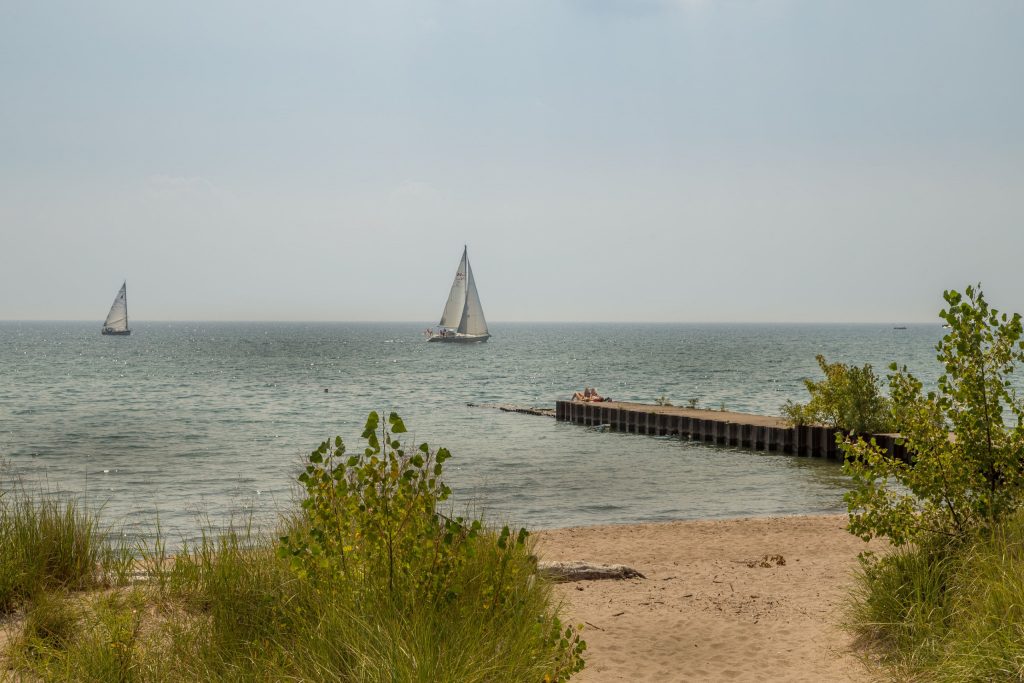 The island is small but to walk around it it's still quite a distance. I walked around it as I didn't plan to swim but just relax under the trees a bit here and there. If you are not into walking you can also rent a bicycle. I started to walk towards the Gibraltar Point Lighthouse. The lighthouse started to operate in 1802 and was extended in 1832. In 1957 it was for the last time turned off after that years shipping season. This part of the island has not many facilities and you won't see that many other visitors. Most facilities like the amusement park and other activities are on Center Island. I started to walk back towards Center Island. I bought some drinks and snacks and relaxed in the shade of some trees. The weather was sunny and I was tired of the conference. I then continued to the island church dating back to 1884. Unfortunately it was closed so I could only have a look at the outside.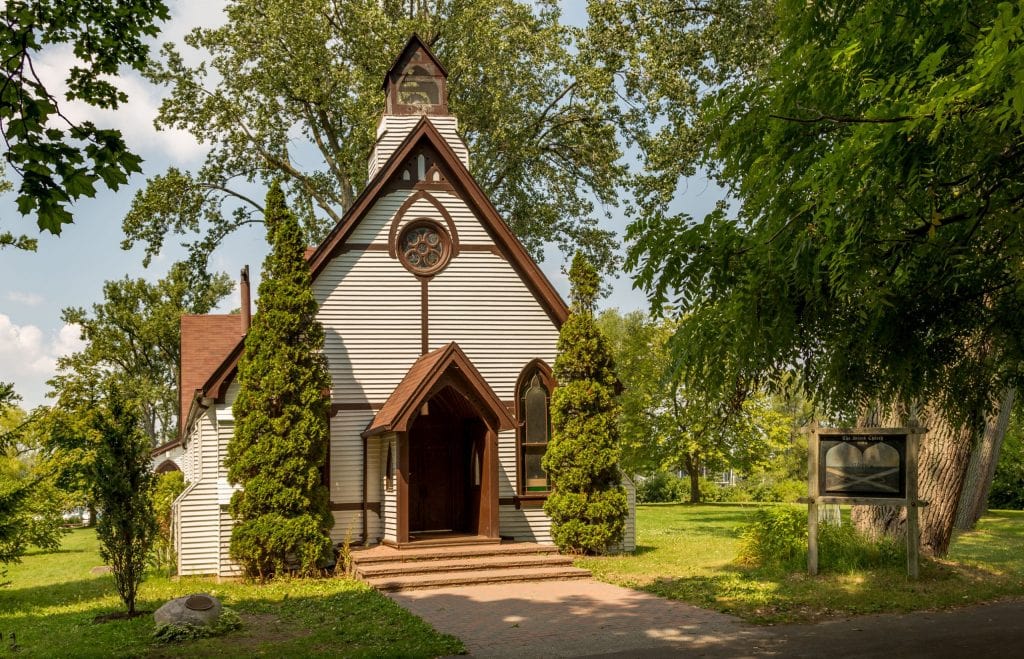 Next up was Ward's Island. It has a nice café but I wanted to see the old English style homes. The grounds are leased from the Toronto government but inherited within the families that own the houses. They are almost never open for new people to rent. It's a beautiful quiet area to walk through. Just make sure you give the people who live there their privacy. It was already getting late afternoon and I wanted to get to the CN Tower to be up there around sunset. From Ward's Island I took the ferry back to the mainland.
CN Tower Toronto
The CN Tower was once the tallest tower in the world at 553 meters high. It was constructed in 1976 and was the tallest building until 2010! It's mainly built from concrete and steel during a 3 year construction period. It served and serves as a communication tower for the Toronto area. Interesting to note is that in the bottom layers of the main pod there are communication antennas. You don't see them from the outside as on many other buildings. The architect designed it in such a way that these awfull antennas cannot be seen by the eye. The cover is made of special material that doesn't interfere with the signals. The main pod also serves as the main observation platform.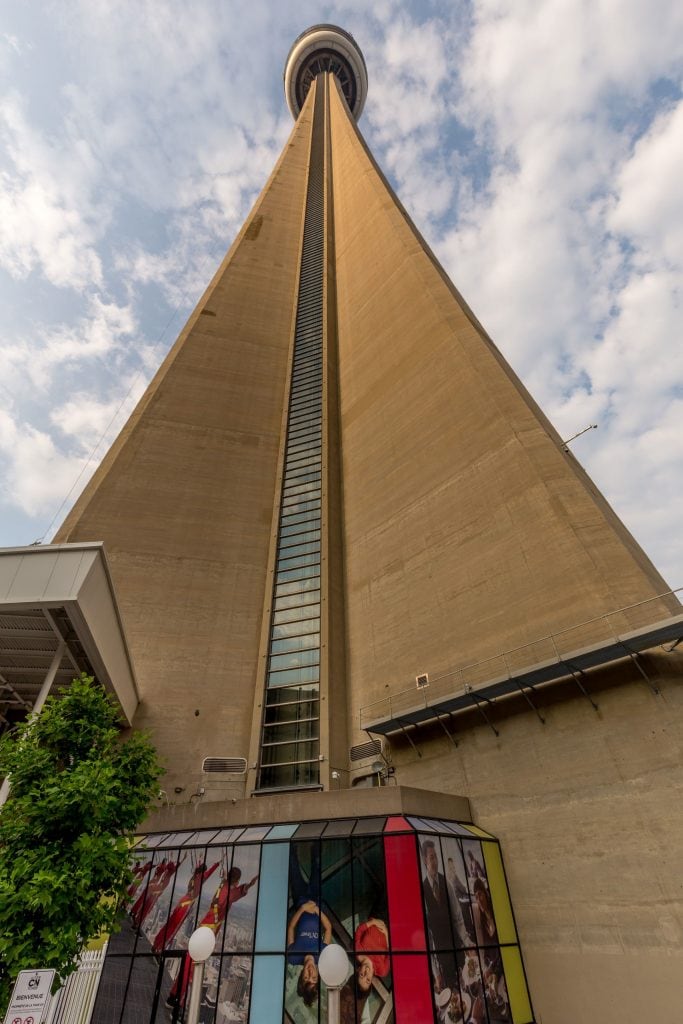 At the top you have a great view over Toronto and Toronto Island. At sunset the sky turns beautiful orange if you are lucky. It's possible to go even higher up the tower as the main platform. The SkyPod is located even higher. It does maybe give a better view but for photography the main observation level is the best. At the top you can do also a sky walk outside. I didn't do this as you need to reserve this in advance and it was fully booked during my stay in Toronto. I hope next time! The lines can be long at times but I was up after an hour of waiting. At the top I spend probably just over an hour before I went down again.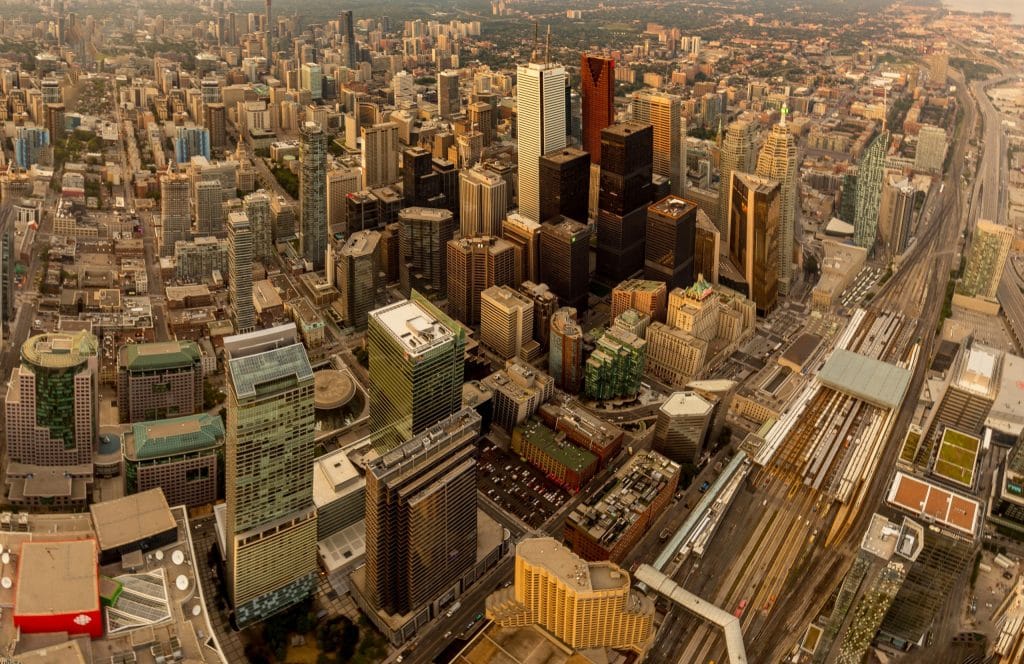 After visiting the CN Tower in Toronto it was time to return to my hotel. I stayed at the Intercontinental Yorkville Hotel. Luxury! I had a great day of relaxing at Toronto Island and beautiful views from the CN Tower. If you visit Toronto I highly recommend going there! It was a good place to relax after some long nights in Chicago. The next day it was time to go tasting ice-wine in the Niagara region. I visited the Niagara Falls already before arriving to Toronto but I can recommend tasting ice-wine to all wine lovers! Toronto is a great city for a few days; I certainly hope to return one day.
Stay tuned for more stories and subscribe to the newsletter or follow CTB on social media (Facebook, Twitter, Instagram including Instagram stories; on all social media you can find CTB @christravelblog) to get updated information.
Did you visit Toronto Island too or do you have questions? Please leave a comment at the bottom of the page. Love to hear from you!
Gallery Toronto Island & CN Tower
Click an image for a full screen gallery of more photos taken during this trip. If you like to use any photo for commercial, private or editorial use please contact first for permission and/or pricing.