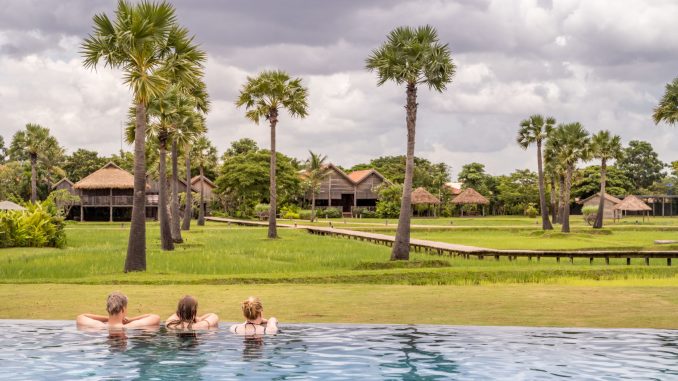 Siem Reap is well known for Angkor Wat and other temples. I already visited Siem Reap for a week some years back but visited it again during the family summer holiday recently. I booked Phum Baitang Resort by Zannier Hotels for the last 3 nights of the 3-week Ho Chi Minh City to Siem Reap itinerary. It's an amazing hotel in a magnificent setting. Their second name "the green village" describes it well. In this Phum Baitang hotel review I'll show you what to expect but first a short video introduction.
The hotel
I love unique resorts and Phum Baitang Resort is one that's in my top 10 and worth an indepth hotel review. The resort is built as a traditional Cambodian village with rice fields, traditional houses for the guestrooms, lush green vegetation and narrow paths connecting it all. The reception area is connected by a boardwalk through the rice fields to the pool area. Villas are scattered around the rice paddies with gardens in between them. All this green give each villa plenty of privacy. Every building is built in traditional Cambodian style. It's a tranquil setting and I envy the two water buffalo's that can enjoy the resort every single day.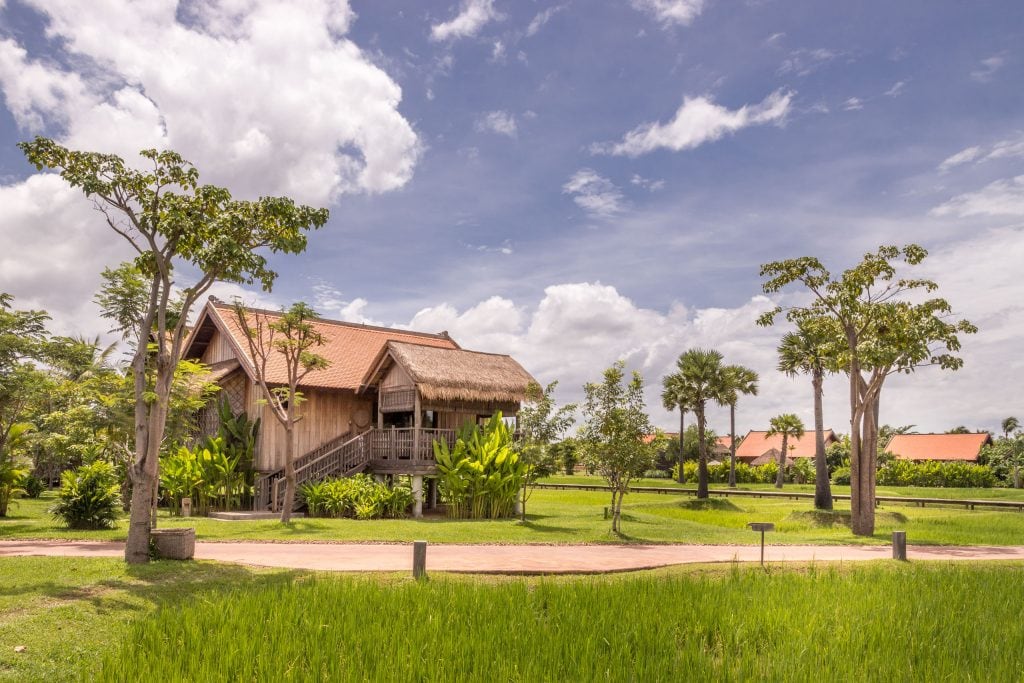 The resort is located approximate 10 minutes from Siem Reap center and just 15 minutes from the airport. Angkor Wat is also reached in just 20 minutes. When I arrived at the reception the staff immediately took care of the luggage and offered a refreshing welcome drink and cold towel. Just 5 minutes later I was in a golf cart on my way to the villa I would be staying. I booked a villa with private pool for my family with views over the rice paddies. After the staff introduced the facilities in the villa we were all set to spend 3 amazing days at Phum Baitang Resort.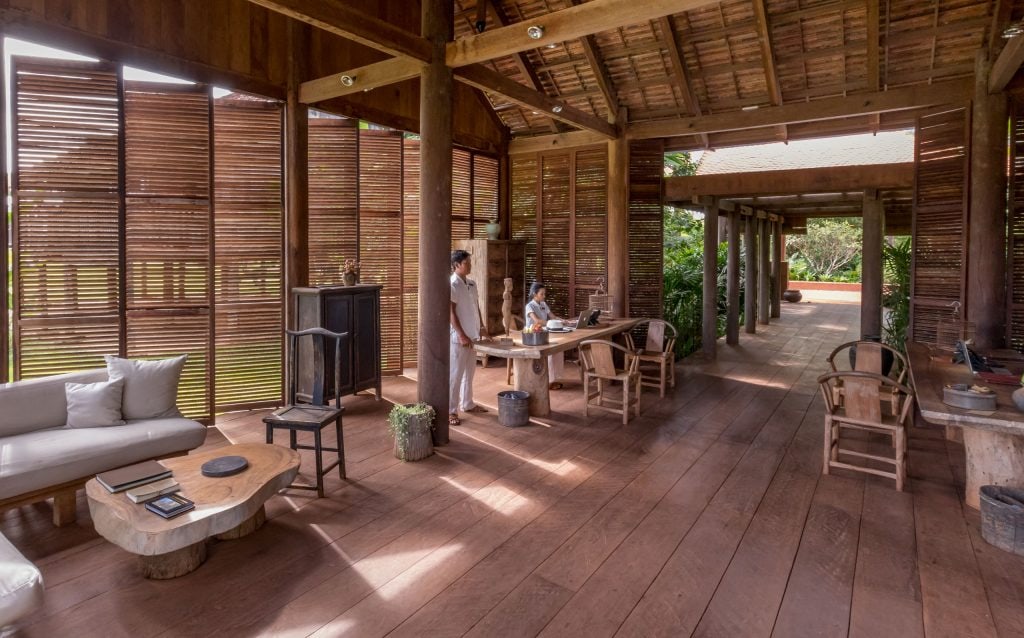 The rooms at Phum Baitang Resort
Phum Baitang' s guestrooms are in the various villas scattered throughout the resort. They are built on stilts in traditional Cambodian style. Inside however they are modern and luxurious. As mentioned I booked a villa with private pool which are the best villas in the resort and the one I describe in this hotel review. The villas are huge (over 130 sqm), and I opted to add an additional bed so that we could stay with the full family in one. It was big enough so that each person still had privacy. The first thing the kids did each morning was opening the sliding doors to the private pool and plunge in it. They had fun.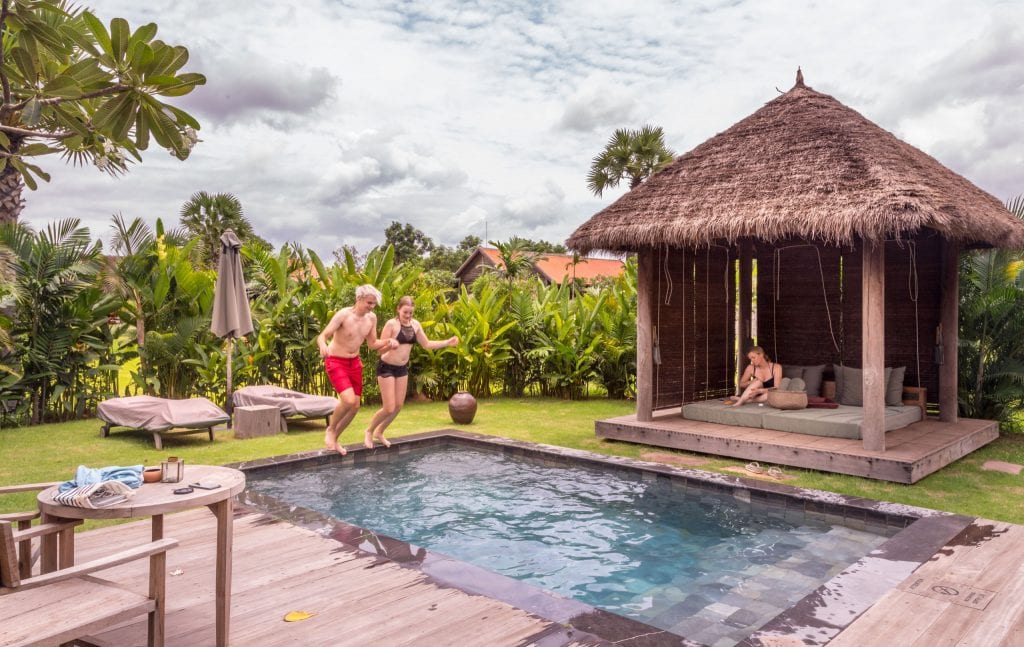 The villas at Phum Baitang Resort have a huge bedroom / living area and a very spacious bathroom. Everything decorated in Cambodian style including wooden pillars and walls. In the front there is a sitting area with separate working desk and relax chair. In my case it was moved around a bit due to the extra bed for my son. My daughter slept on the sleeping couch. The bed was very comfortable and huge even for European standards. I love that as I'm almost 2 meters tall. The bathroom has a free-standing bath, rainforest shower and two sinks with huge mirrors. All the amenities were plentiful and of the best quality. Wi-Fi was fast and the air conditioning working well. I enjoyed my villa a lot and would have loved to stay longer.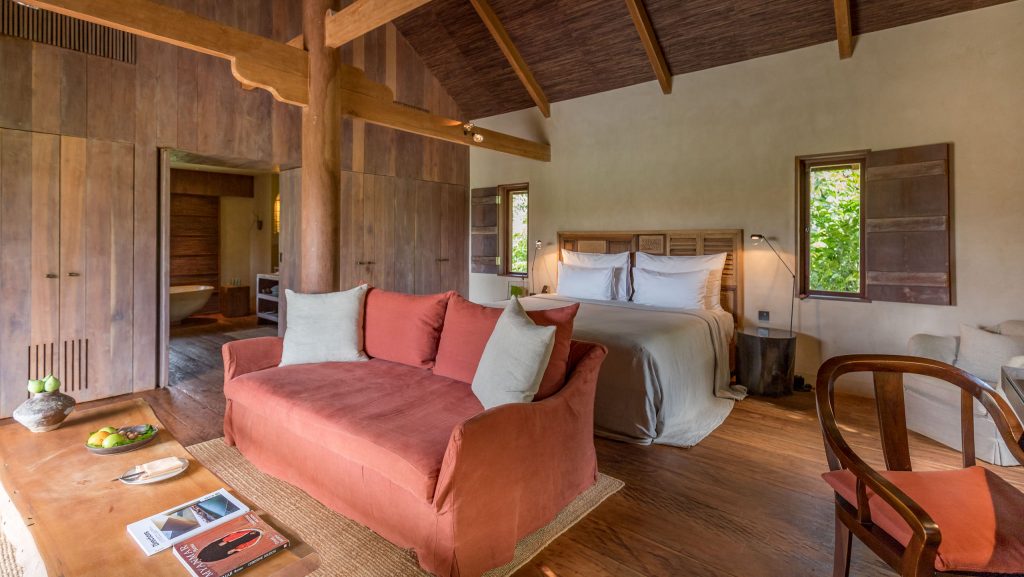 Facilities at Phum Baitang Resort
Phum Baitang Resort has a lot of facilities including all the standard facilities you can expect from a luxury resort. I'll just highlight the three main ones in this hotel review which are the spa, pool, and bike rental. The resort is huge, covering 8 acres of lush garden. A great way to explore it is by bike. After exploring the resort go out and see a bit of the country side around the resort too. Especially in the morning it's a great way to see what locals do.
The infinity pool at Phum Baitang Hotel is amazing overlooking the rice paddies and gardens. It's located in front of the Asian restaurant and serves all day snacks and cocktails. Make sure to try the Asian spiced martini; it's delicious. There are a few cabana's and plenty of sun beds so that you'll always have space to relax. A great pool is important when travelling with kids and my kids agree with me that the infinity pool of Phum Baitang Resort is one of the best.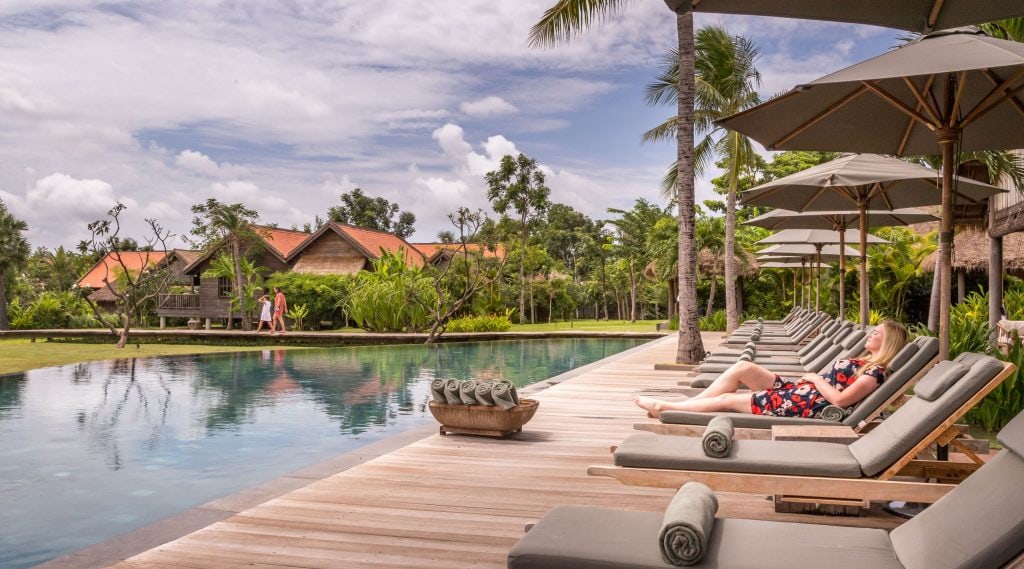 The Temple Spa at Phum Baitang Resort is a beautiful sanctuary in the corner of the resort. It's built in traditional Angkor style and has several treatment rooms decorated in traditional Cambodian style. I recommend doing the Touch of Cambodia treatment which is a traditional Khmer massage. My wife says the Splendors Ritual is amazing too. Whatever your preference is, one thing is sure: each treatment is carried out by a professional with only the best products. I left completely relaxed.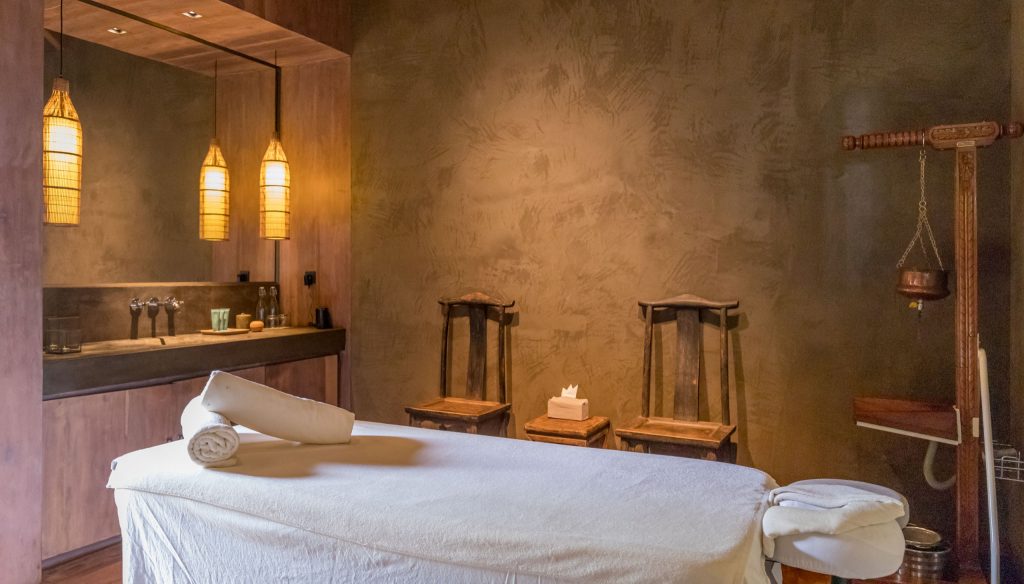 Dining & Drinking at Phum Baitang Resort
Phum Baitang Hotel has 2 restaurants and 2 bars. Hang Bay restaurant serves international fusion dishes, but I haven't tried it as I prefer Asian food when I'm in Asia. Bay Phsar is located together with the Pool Bar at the infinity pool. Breakfast, lunch, and dinner are served there. All dishes are made with quality local produce and taste amazing. Having breakfast with a view over the rice paddies was a great way to start the day. Together with my wife and kids we had one of the nights an Asian dinner. Make sure to order the traditional Cambodian dishes as you can see in the video above.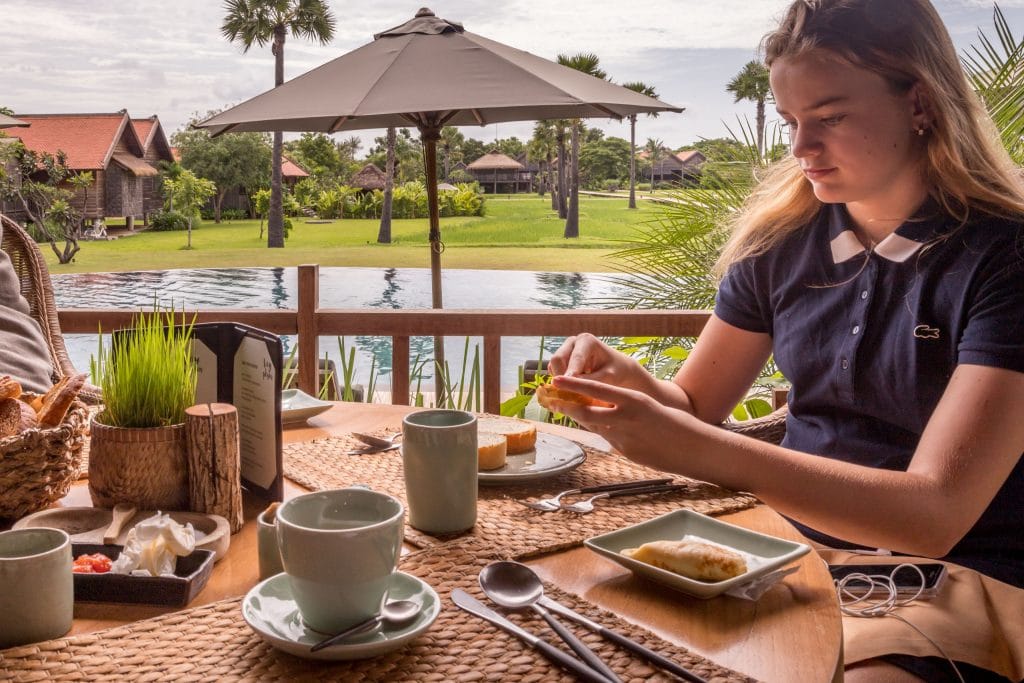 The second bar is the Cigar & Cocktail Lounge located near the reception. This is the only farmhouse in Phum Baitang Resort which is over 100 years old. It's moved to its current location and now servers as one of the bars and offers beautiful sunset views. The interior is decorated with oriental designs and that makes it a perfect place to have a fine glass of wine or vintage liquor. I don't smoke but they have several excellent cigars on the menu. At least the waiter so told me. Make sure to at least watch sunset once from the lounge; it's amazing!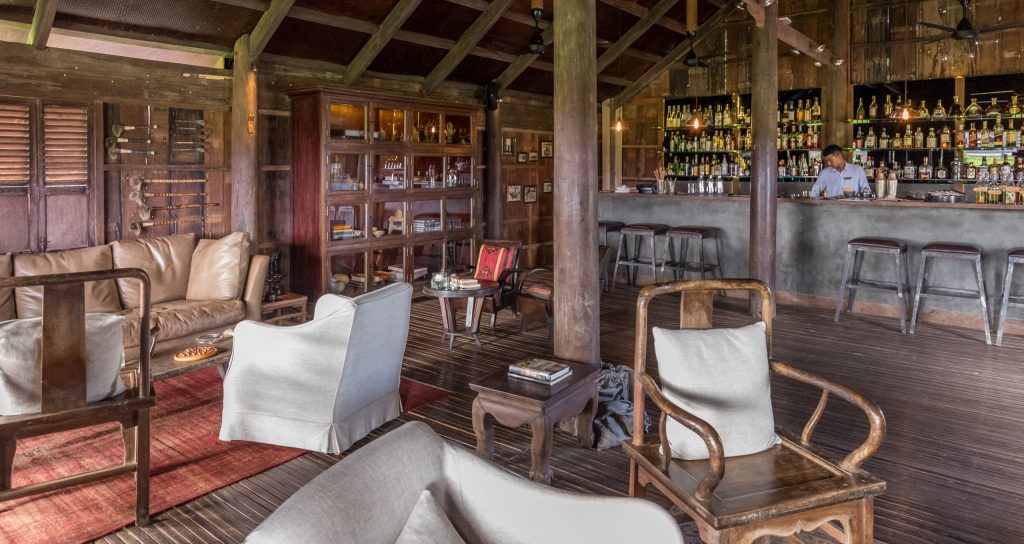 Conclusion
If you are visiting Siem Reap in Cambodia and are looking for a unique luxury resort I highly recommend staying at Phum Baitang Resort. It's located not far from Siem Reap in an 8-acre garden & rice paddies setting. Each villa is built and decorated in traditional Cambodian style offering ultimate luxury. The pool villas are recommended. The Temple Spa is a great sanctuary to relax and the infinity pool is one of the best ones I have experienced. Both restaurants and bars serve delicious food and cocktails. I love spicy and the Asian spicy martini was great. The 3-night stay at Phum Baitang Resort by Zannier concluded the 3-week Ho Chi Minh City to Siem Reap trip. I (we) cannot wait to try out one of the other Zannier hotels soon.
If you would like to know what you can do in and around Siem Reap then see one of these options: 9-day Siem Reap itinerary or Ho Chi Minh City to Siem Reap 2-3 week itinerary. I will add more destination information over time.
For more hotel information and booking options please visit the website of Phum Baitang Resort or subscribe to the Facebook page of Phum Baitang Resort to receive the latest hotel news.
Stay tuned for more stories and subscribe to the newsletter or follow CTB on social media (Facebook, Twitter, Instagram including Instagram stories; on all social media you can find CTB @christravelblog) to get updated information.
Gallery of Phum Baitang Resort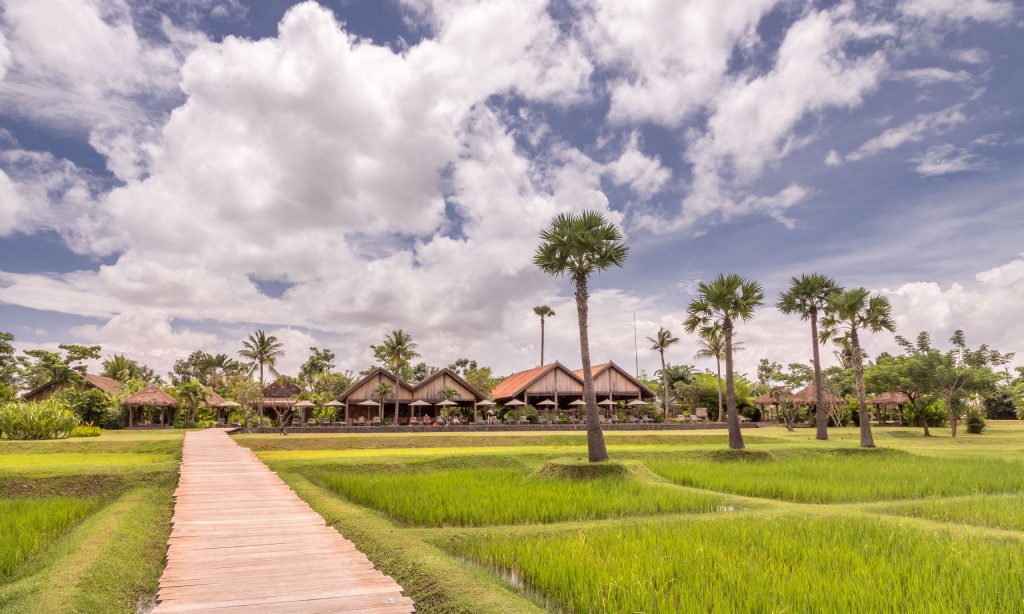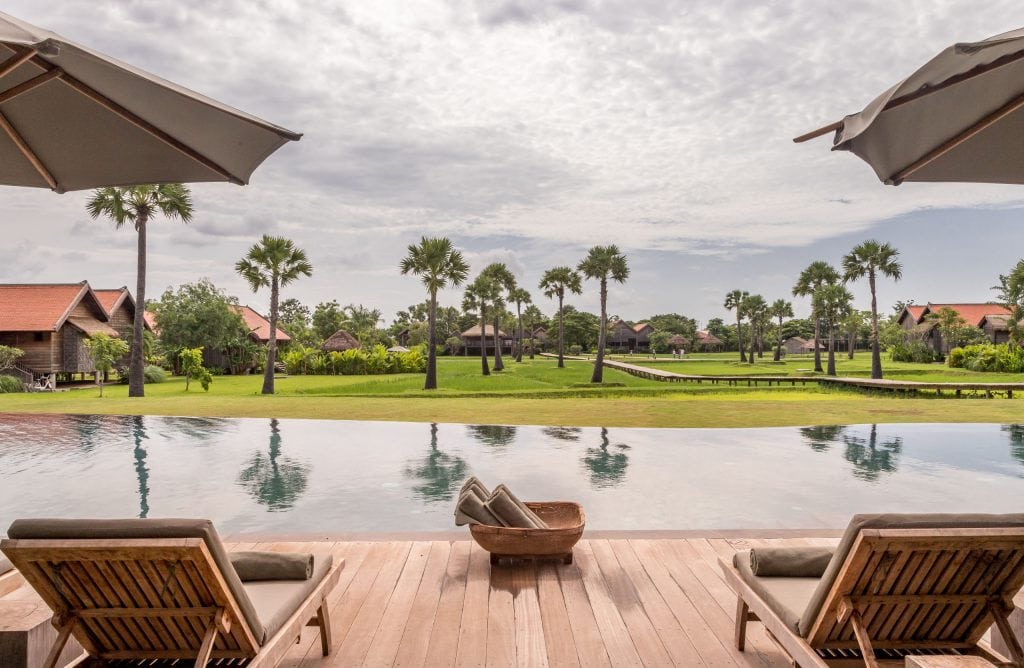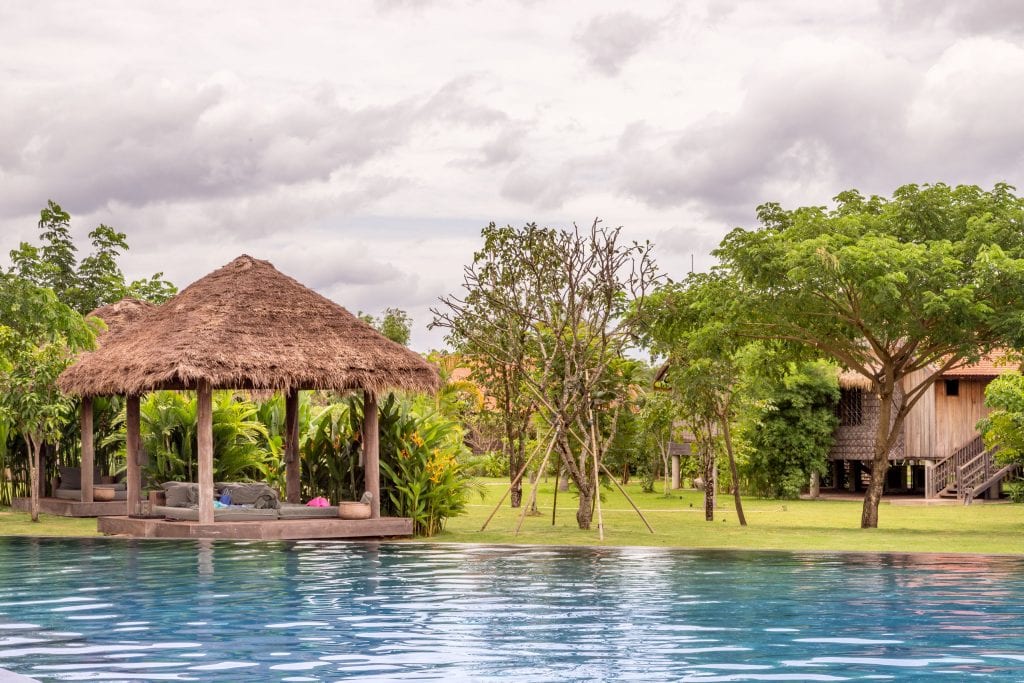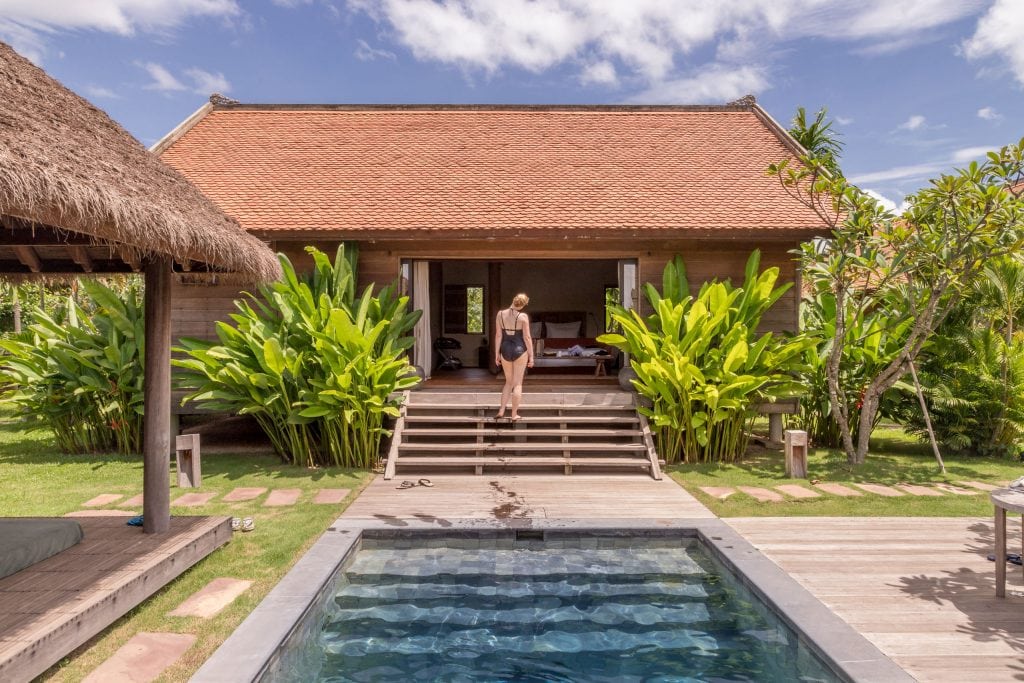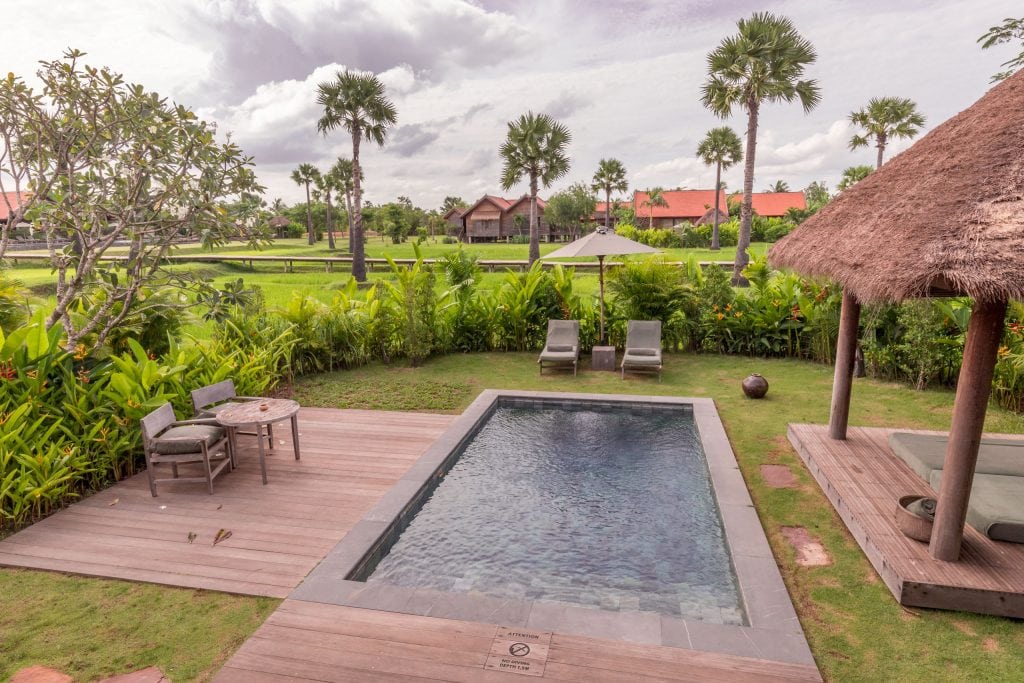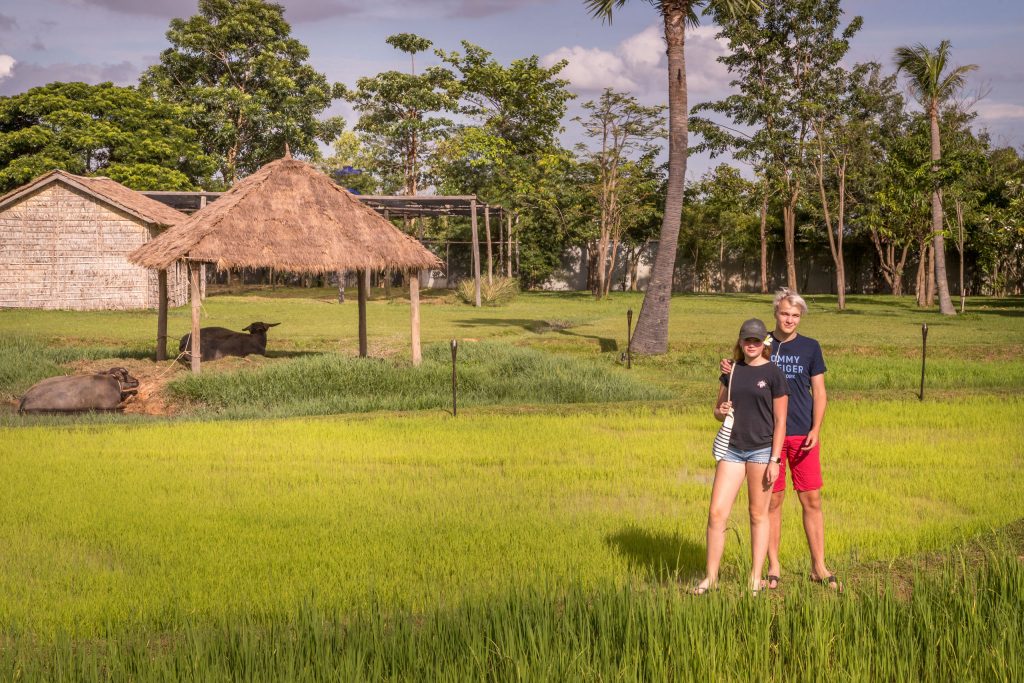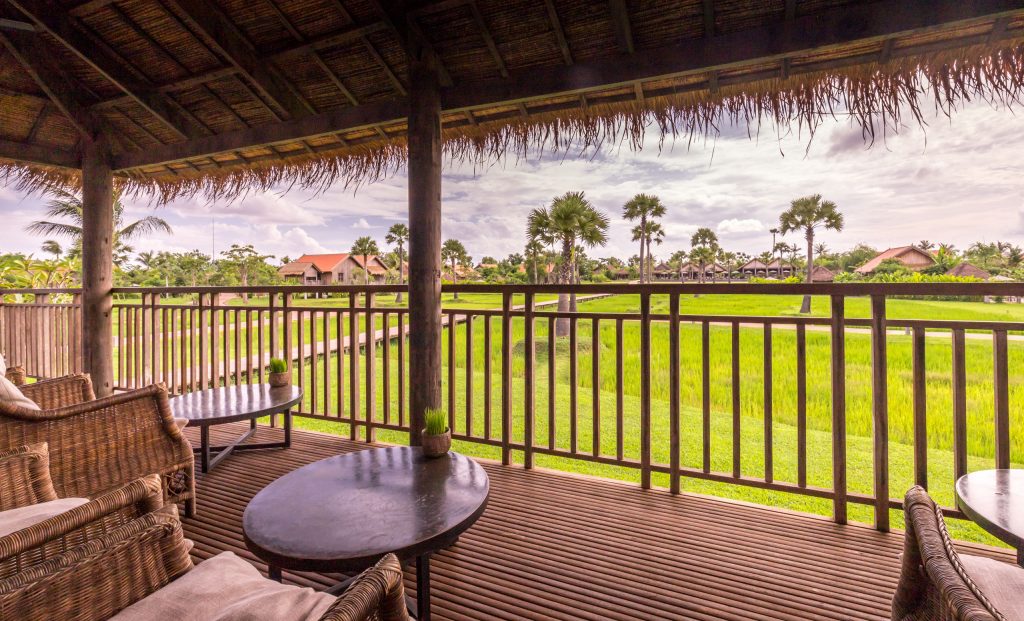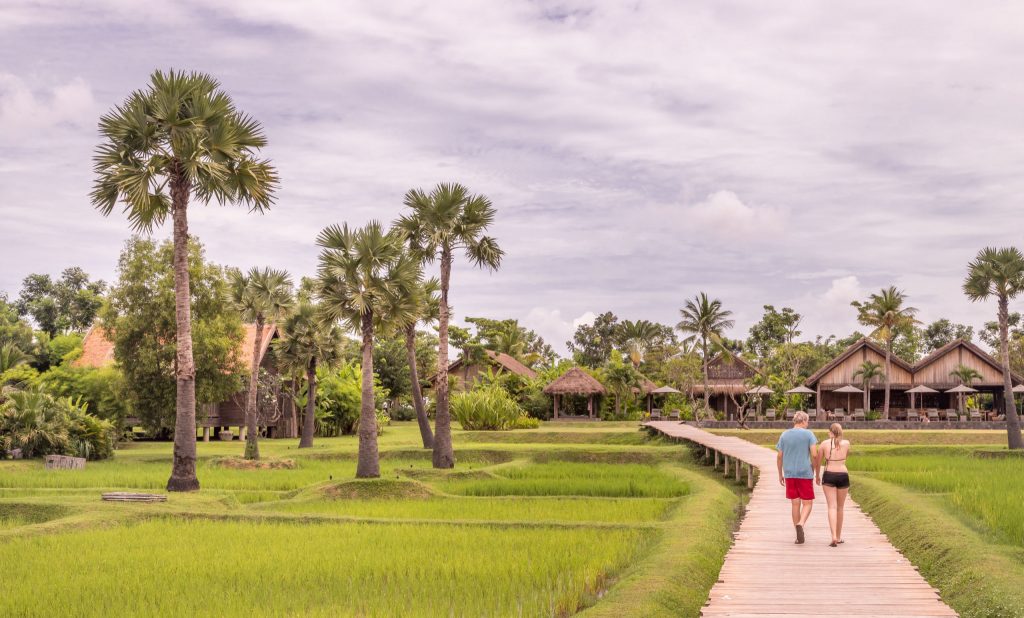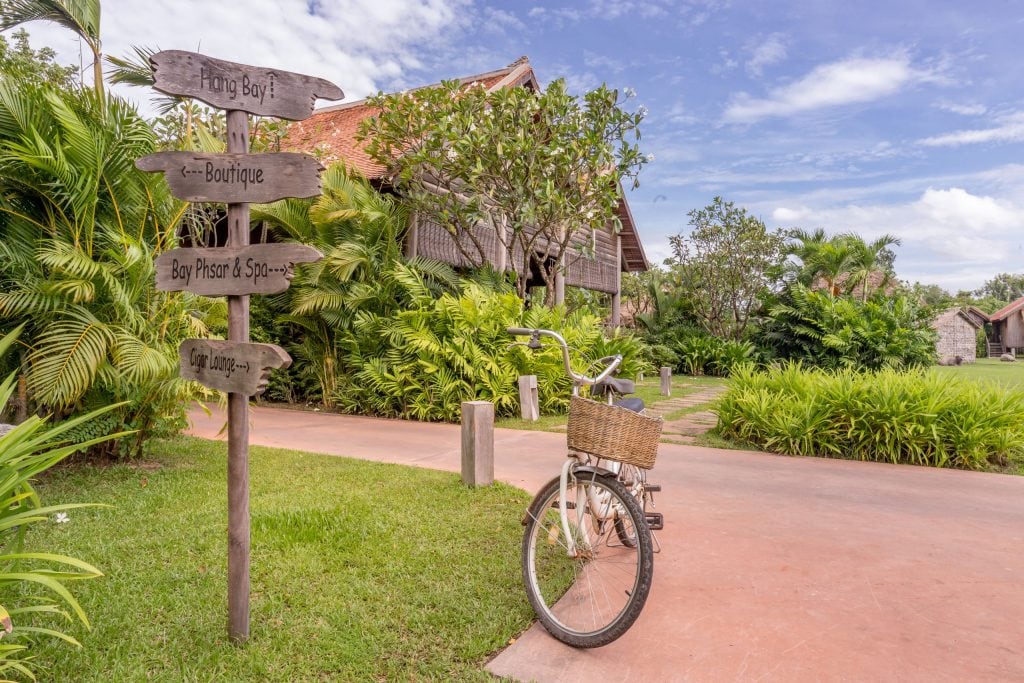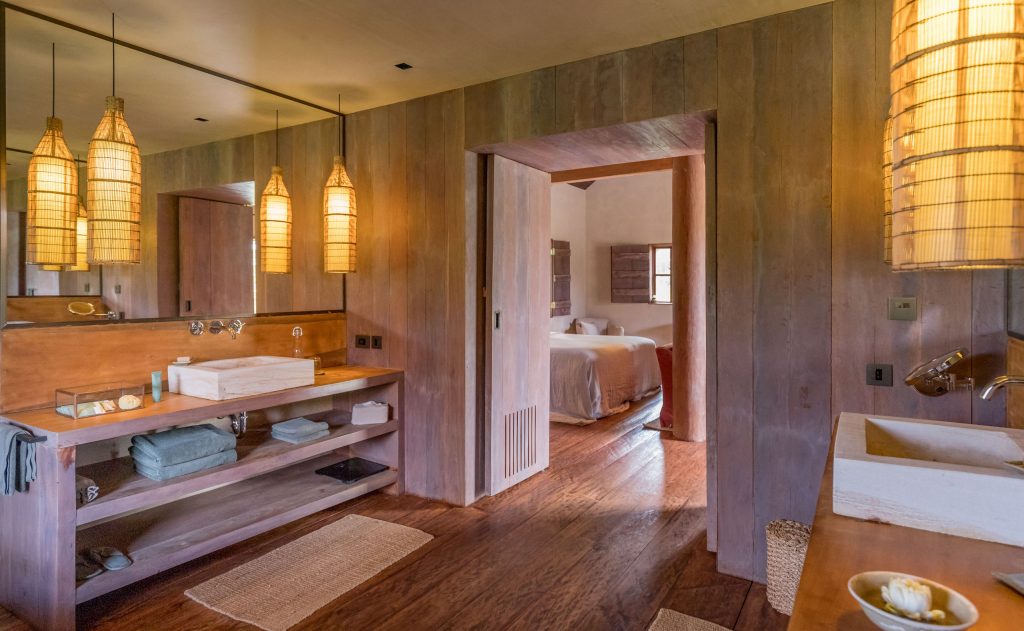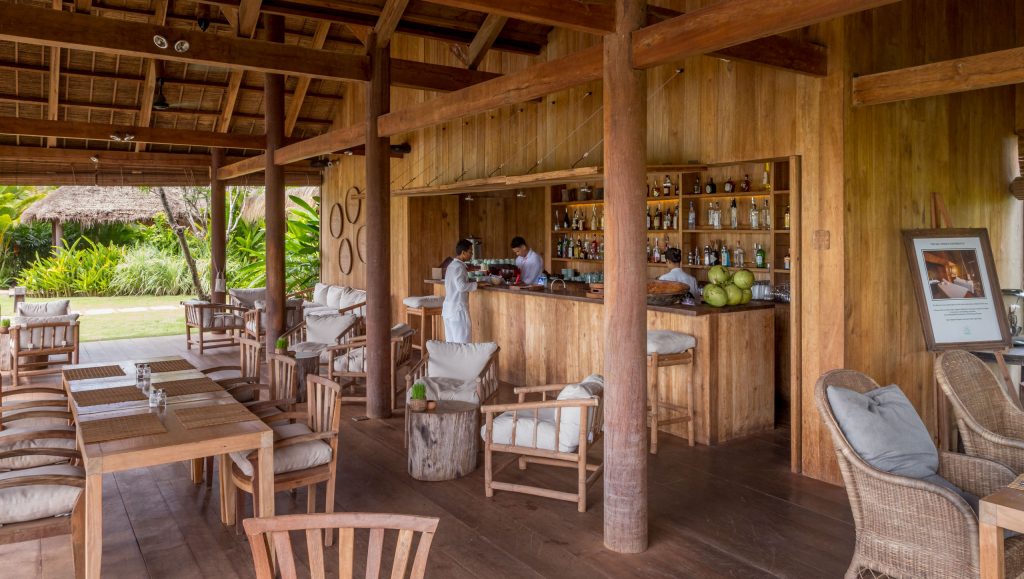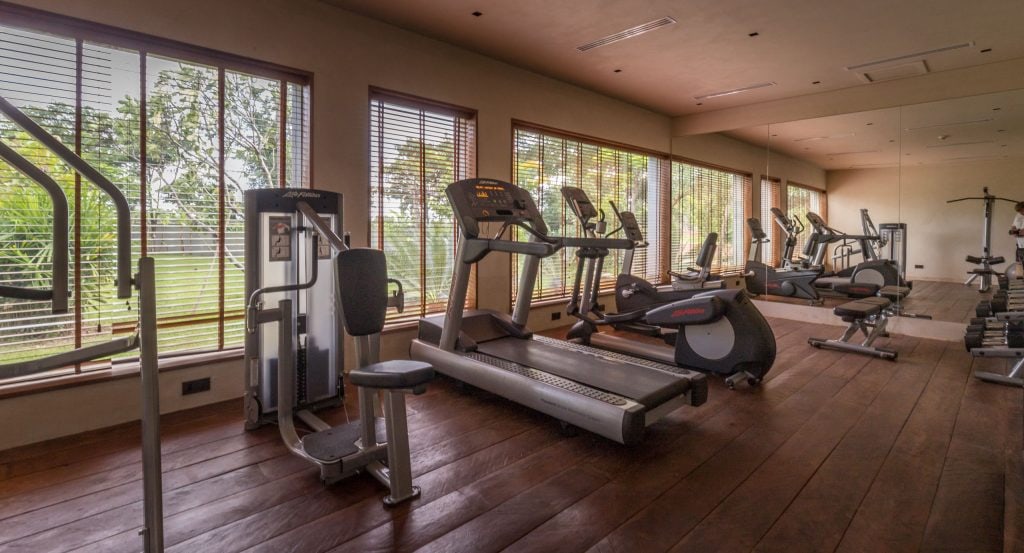 ** All opinions are based on a genuine stay, flight or experience. I'm not affiliated with the hotel, airline or tour operator but I might be (partially) sponsored – or paid. **