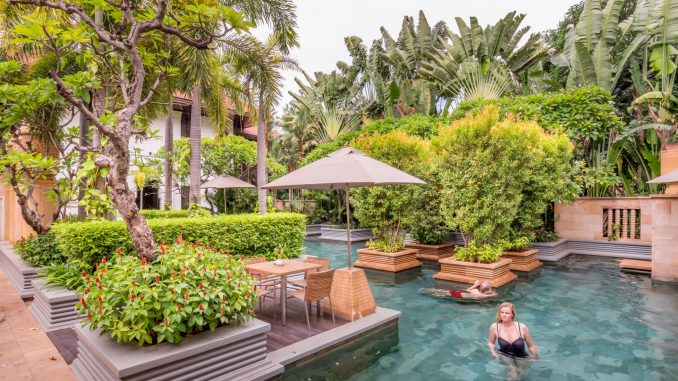 I stayed at Park Hyatt Siem Reap the first time 5 years ago when it just opened and revisited this year. Now I went with my family and it's time to make a hotel review. Siem Reap was the last stop of our 3-week Ho Chi Minh City to Siem Reap itinerary. I included 3 nights in the luxurious Park Hyatt Siem Reap which is the best hotel downtown Siem Reap. A true urban sanctuary. The stay was even more amazing this second stay, and my wife and kids fully agree with that. In this Park Hyatt Siem Reap hotel review I'll share my experience with you, but first a short video introduction.
The hotel
Park Hyatt Siem Reap is in downtown Siem Reap just a minute walk from pub street and the night markets. Angkor Wat can be reached in 15 minutes by tuk tuk or taxi and the airport is just 20 minutes away. I arrived from Sambor Prei Kuk as I was travelling from Ho Chi Minh City to Siem Reap. After arrival the staff immediately took care of the luggage and escorted me and my family to the living room. It's a cozy living room with various desks and couches where check-in takes place. So personal. I was given a cold welcome drink and a few minutes later I was escorted to the 2-bedroom family apartment with private pool.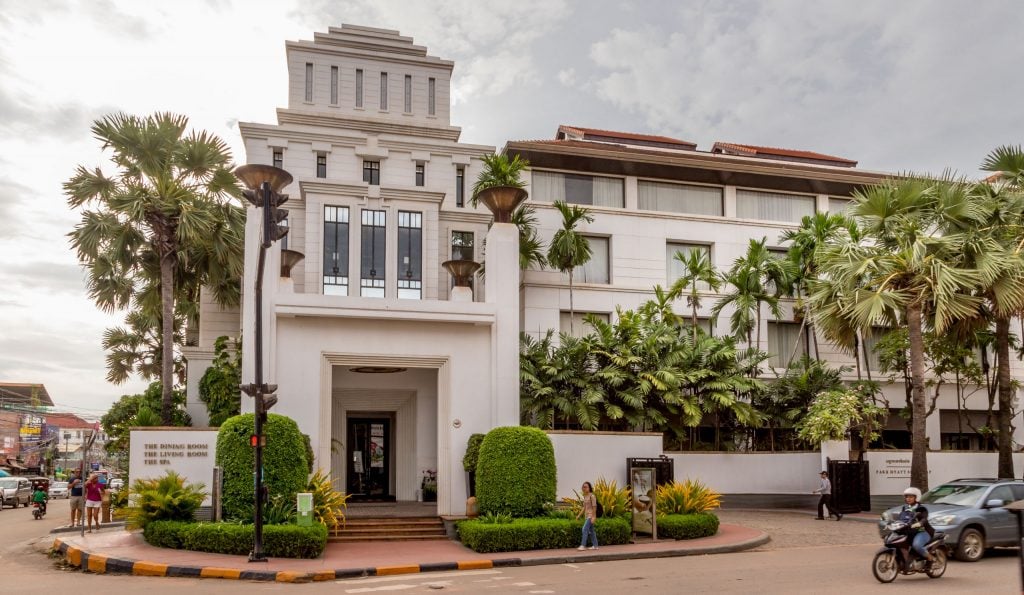 The building really stands out on the corner of two busy streets in downtown Siem Reap. Don't worry; you'll not hear nor see these streets from the inside. Inside the Park Hyatt Siem Reap is a true sanctuary. It breathes a combination of French colonial style and Khmer style in a modern way. In the middle is a huge courtyard with tree where each evening a traditional Apsara dance performance takes place. The setting is simply amazing. I enjoy city hotels where you don't feel to be in a busy city. If you want to go out there are hassle free tuk tuks available that take you anywhere you want.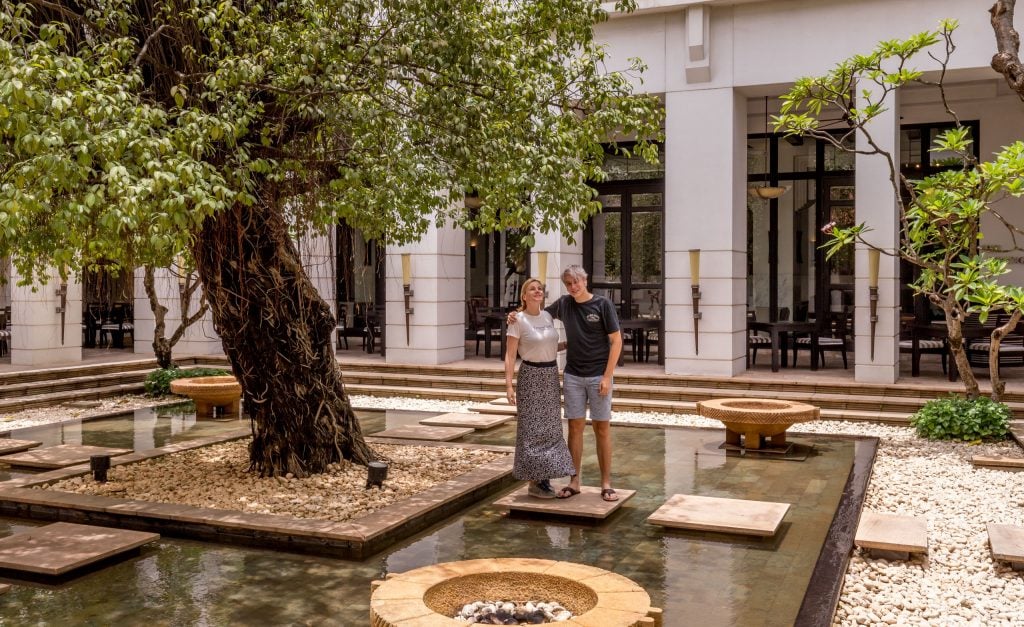 The rooms at Park Hyatt Siem Reap
I travelled with my wife and kids, so we needed either a 2-bedroom suite or two rooms. Even the standard rooms at the Park Hyatt Siem Reap are spacious I knew from 5 years ago (I stayed 9 days in Siem Reap) but now I booked a 2-bedroom family suite with private plunge pool. The kids love that and it's a great way to cool down in the heat. These suites are located on the ground floor. You'll enter through the private patio with plunge pool into the living room. The living room is huge with a dining table on the right and a relax area with couches on the left. The living room connects to the two spacious bedrooms which each have a huge bathroom with shower and bathtubs.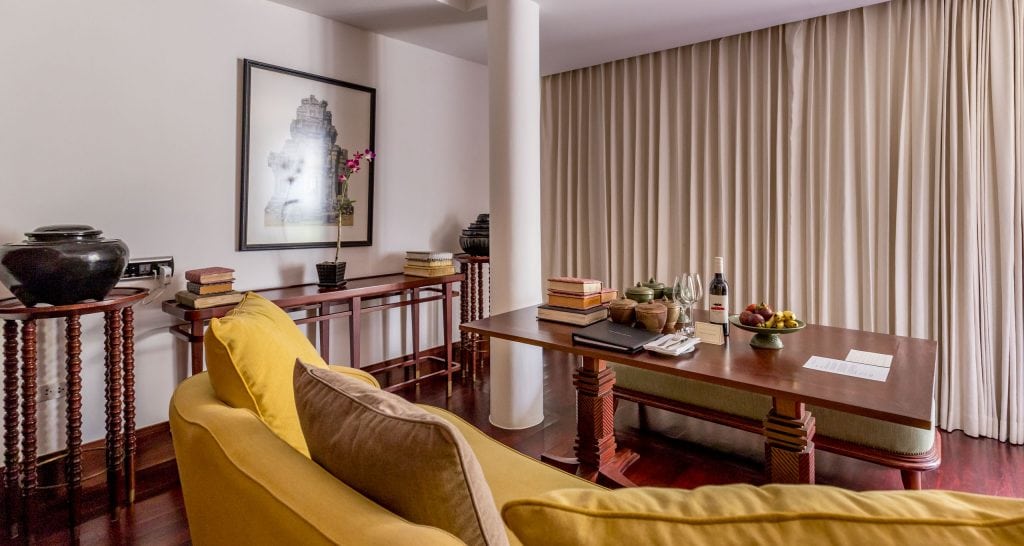 Park Hyatt Siem Reap has decorated their rooms in a traditional Khmer style with wooden floors, art, and colors. The dining table mainly served as a working desk for me and to play board games in the evening with the family. Having the family together is another reason I prefer a 2-bedroom suite over two separate rooms or even 3 rooms. Yes 3, I booked that in Phnom Penh as it was direct cheap and the kids (12 and 15 years old) had both a room. A first and a last time; we'll try again in 2 years. Both bedrooms had sliding doors which was perfect to have privacy in the evening after the kids went to bed. I highly recommend the 2-bedroom family suites at the Park Hyatt Siem Reap if you're travelling with kids.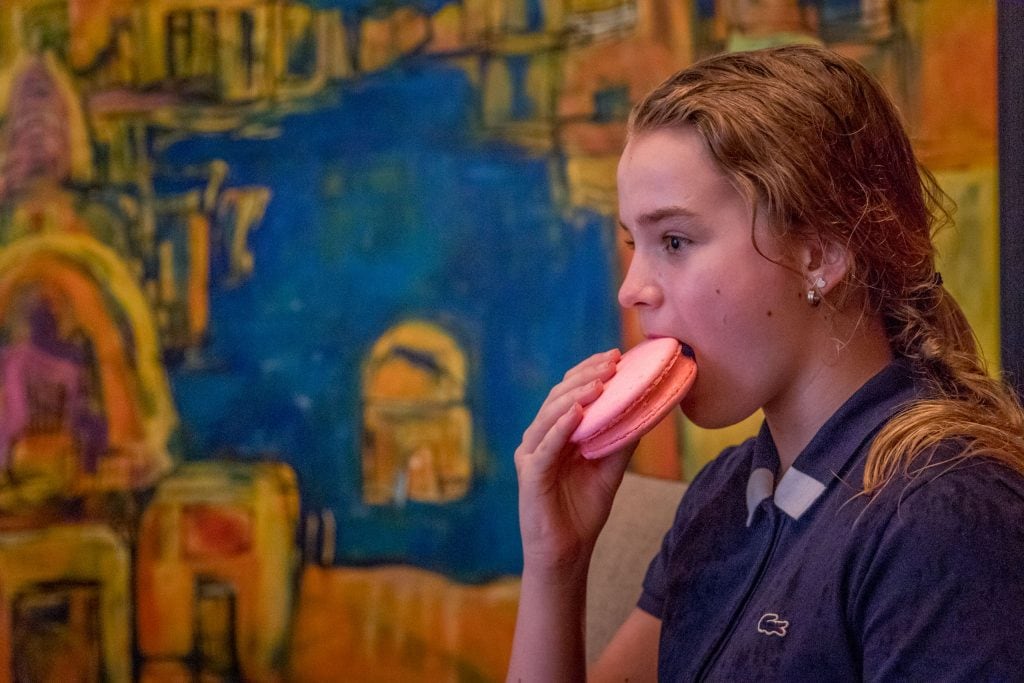 Facilities at Park Hyatt Siem Reap
The Park Hyatt Siem Reap offers all the standard facilities you'd expect from a luxury hotel. In this hotel review I'll mention the most important ones: the pools and the spa with gym. The gym and spa are located on the second floor behind the main swimming pool. I didn't use either myself, but my son went to the gym and told me it has all the equipment he'd expected. My wife and daughter went to the spa for a traditional treatment and they didn't have such a professional treatment with quality products in a long time. So, almost first hand, I can say the gym and spa are one of the best in Siem Reap.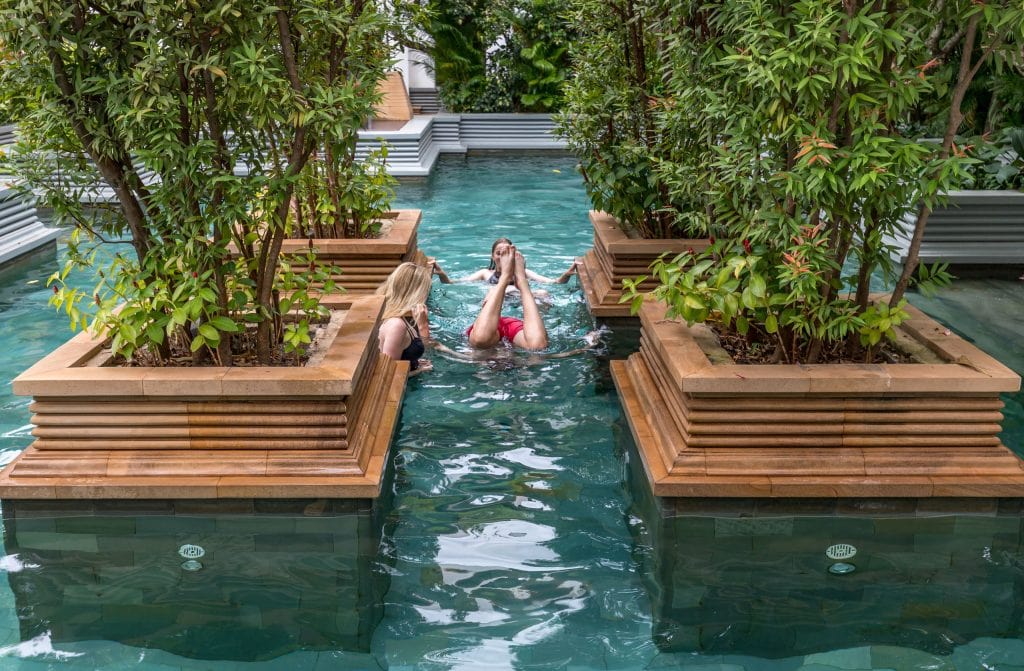 Park Hyatt Siem Reap has two pools not counting the private plunge pool of the suites. The main pool is divided by a small bridge in two parts. One part is just a rectangular pool with bubble jets in some of the corners. The other part is a maze of pools between small islands with tropical trees. A private place where you can sit in one of the bubble pools with your loved one. There are enough cozy seats and the pool didn't feel crowded at all. On the ground level is the salt-water pool which is located just outside the suites with plunge pools. I love salt water pools as I don't like the smell of regular pools. For a city hotel the Park Hyatt Siem Reap did a good job as you won't feel being in the city at all while enjoying the pools.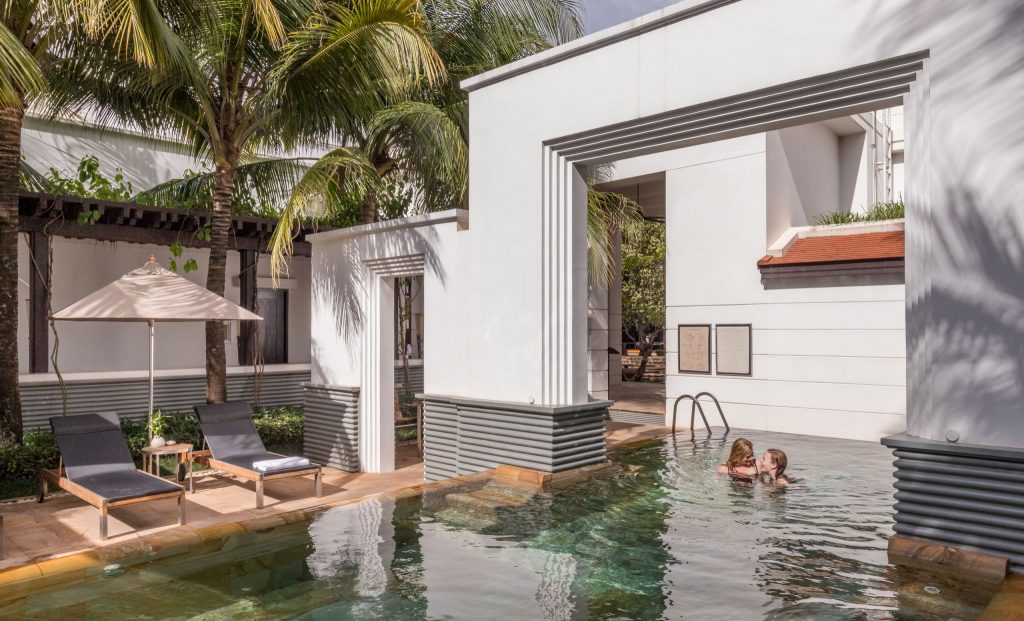 Dining & Drinking at Park Hyatt Siem Reap
Park Hyatt Siem Reap has one restaurant, the living room / bar, and a pastries shop. Of course, there is room service and pool service too. The pastries shop called the Glass House Deli is a must visit if you like macarons. My daughter does and when checked out their delicious pastries we saw a mega sized macaron. We bought two and she still talks about it! The staff also knowns about allergies which was great as my son does have one. They made sure that dishes were prepared so that he could have them.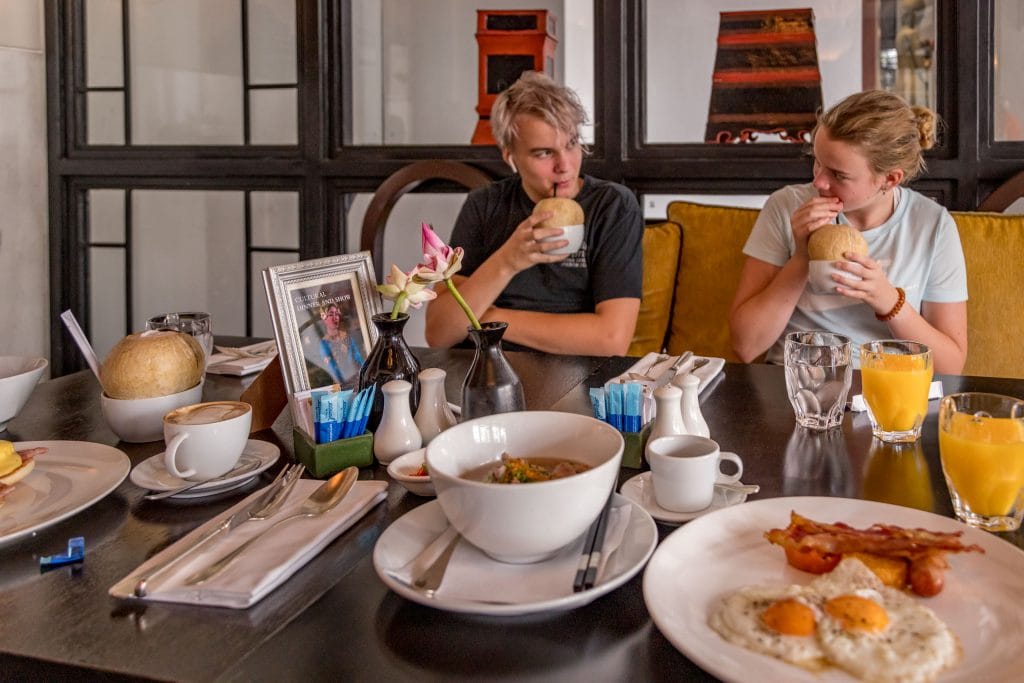 The living room mentioned earlier for check-in serves high tea, cocktail happy hour and has a great wine selection. There is airconditioned inside seating or outdoor seating where you can also enjoy the daily Apsara dance performances. The dining room is where Park Hyatt Siem Reap serves breakfast, lunch, and dinner. Make sure to try their traditional Cambodian dinner set menu as it's delicious. If I eat, I don't like to sit outside in the heat, so I had daily breakfast inside. At breakfast there is a huge buffet and an ever-larger choice a la carte. If I travel for leisure, I love a la carte breakfast as I have time to enjoy it.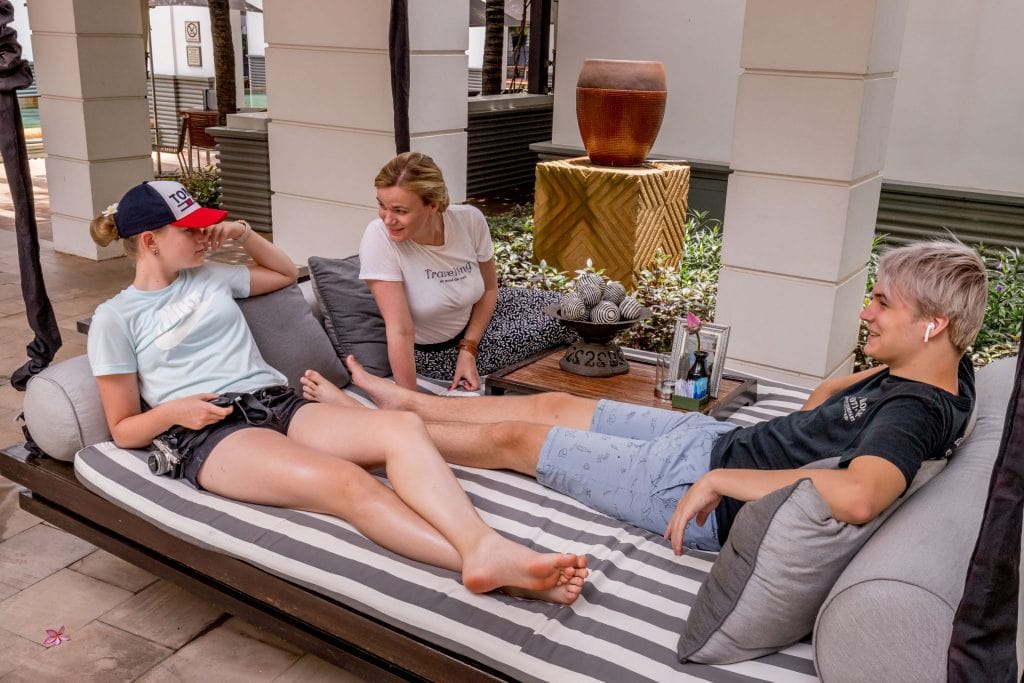 Conclusion
If you plan a trip to Siem Reap I highly recommend staying at Park Hyatt Siem Reap. It's a beautiful designed luxury sanctuary downtown where you can get away from the busy tourist streets. The 2-bedroom family suites with private plunge pool are ideal for a family of four. My kids loved it. Breakfast has to many choices which will make sure you'll also start your day energized. The living room or dining room are a great place to watch the Apsara dance performance which is free. If you go out, check with the concierge for advice as they can get you a hassle free tuk tuk or taxi. There are so many Siem Reap day trips you can do that you can easily stay two weeks at the Park Hyatt Siem Reap and not get bored. I will never forget this luxury sanctuary as I had a lovely time there with my wife and kids.
If you would like to know what you can do in and around Siem Reap then see one of these options: 9 day in Siem Reap itinerary or Ho Chi Minh City to Siem Reap itinerary. I will add more destination information over time.
For more hotel information and booking options please visit the website of Park Hyatt Siem Reap or subscribe to the Facebook page of Park Hyatt Siem Reap to receive the latest hotel news.
Stay tuned for more stories and subscribe to the newsletter or follow CTB on social media (Facebook, Twitter, Instagram including Instagram stories; on all social media you can find CTB @christravelblog) to get updated information.
Gallery of Park Hyatt Siem Reap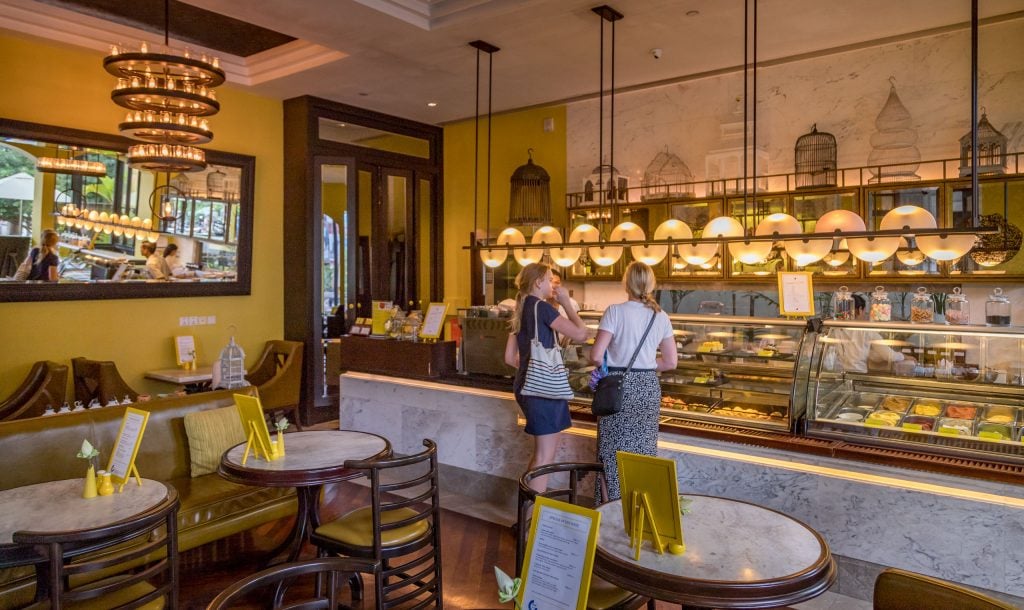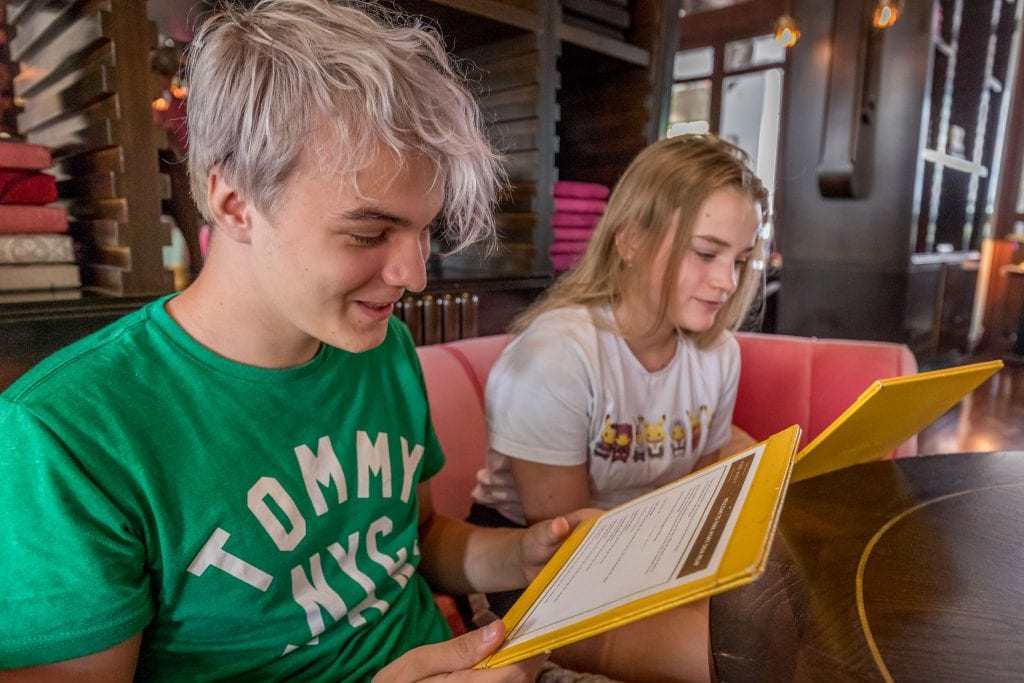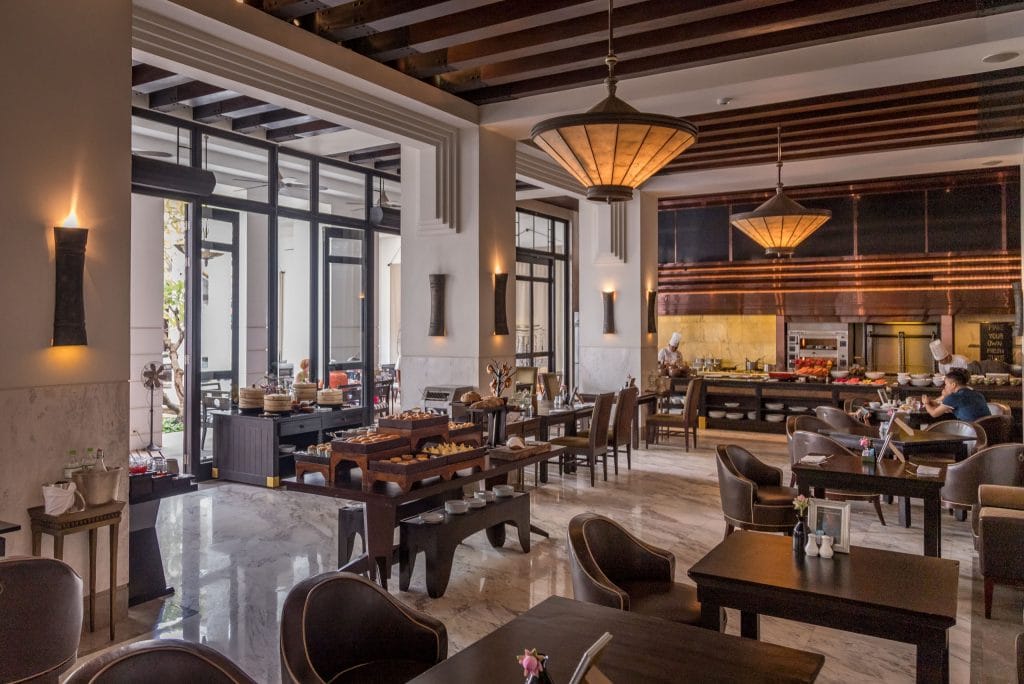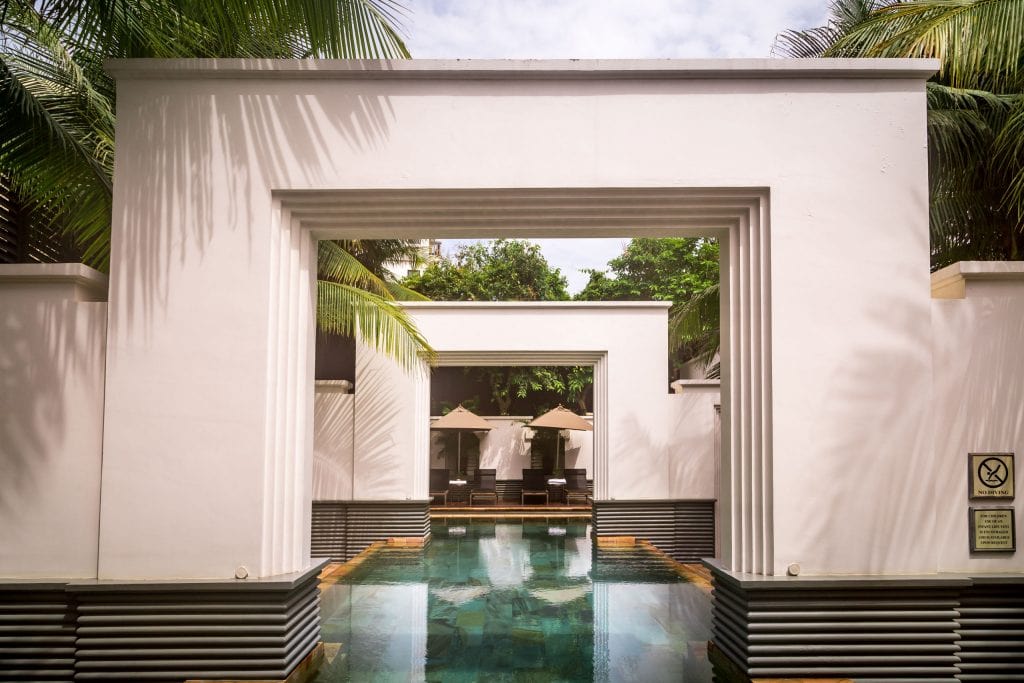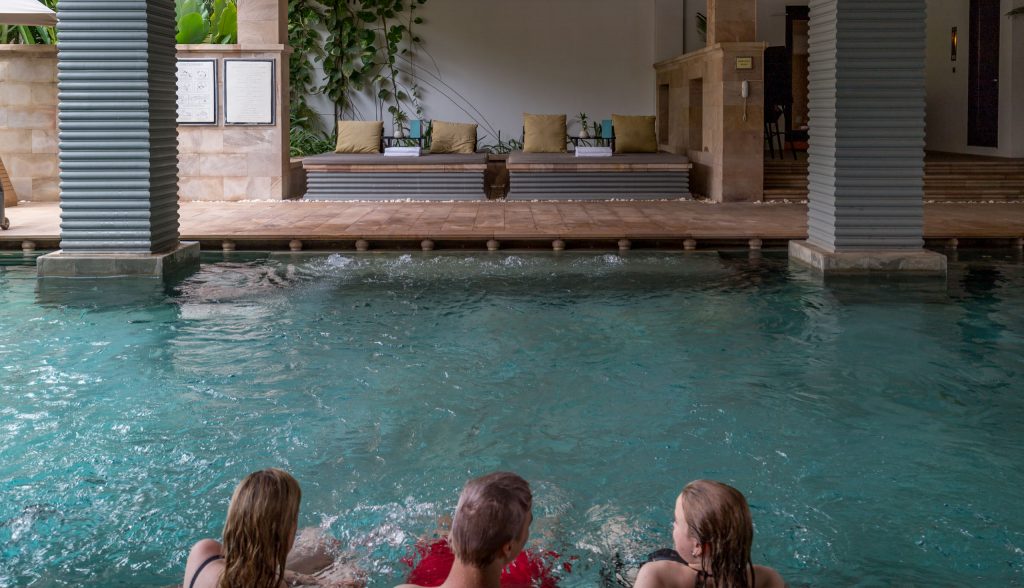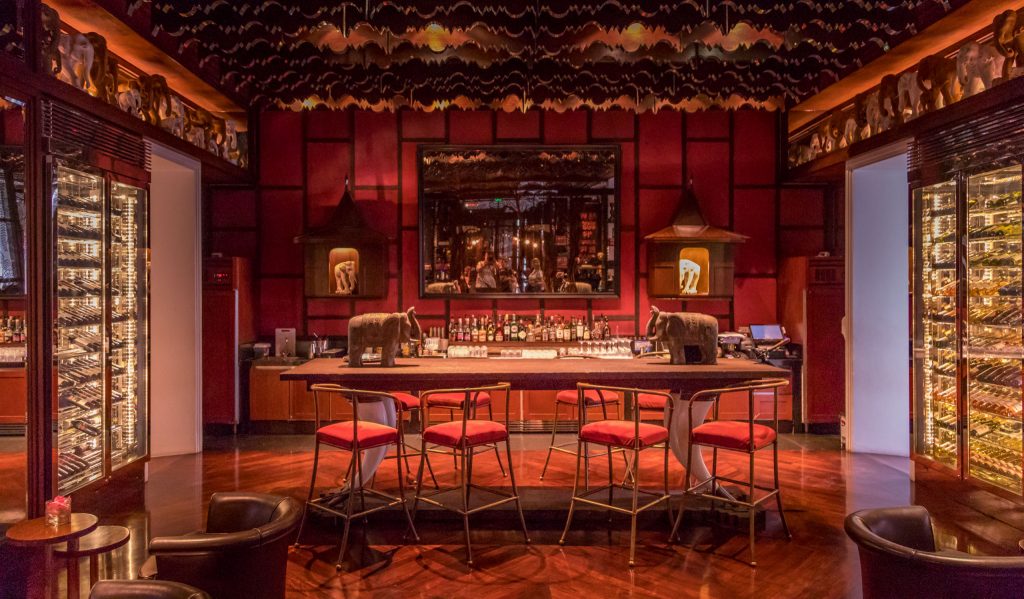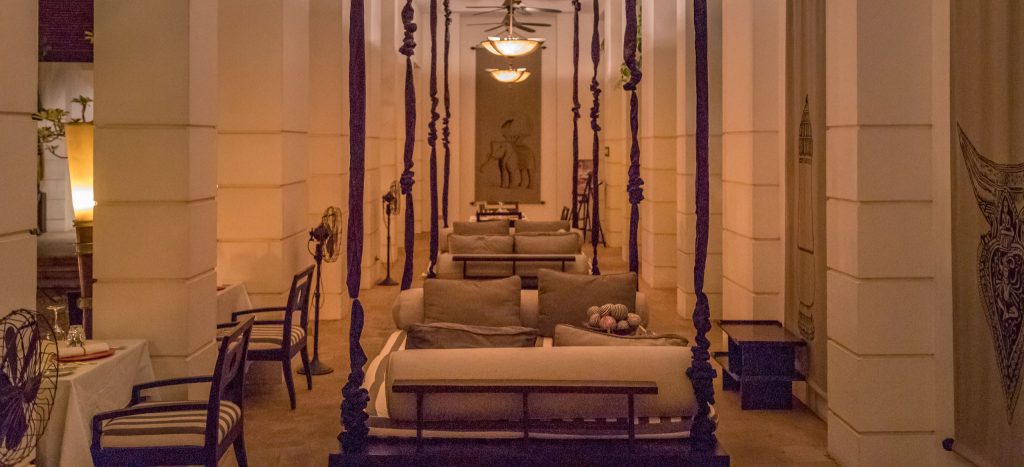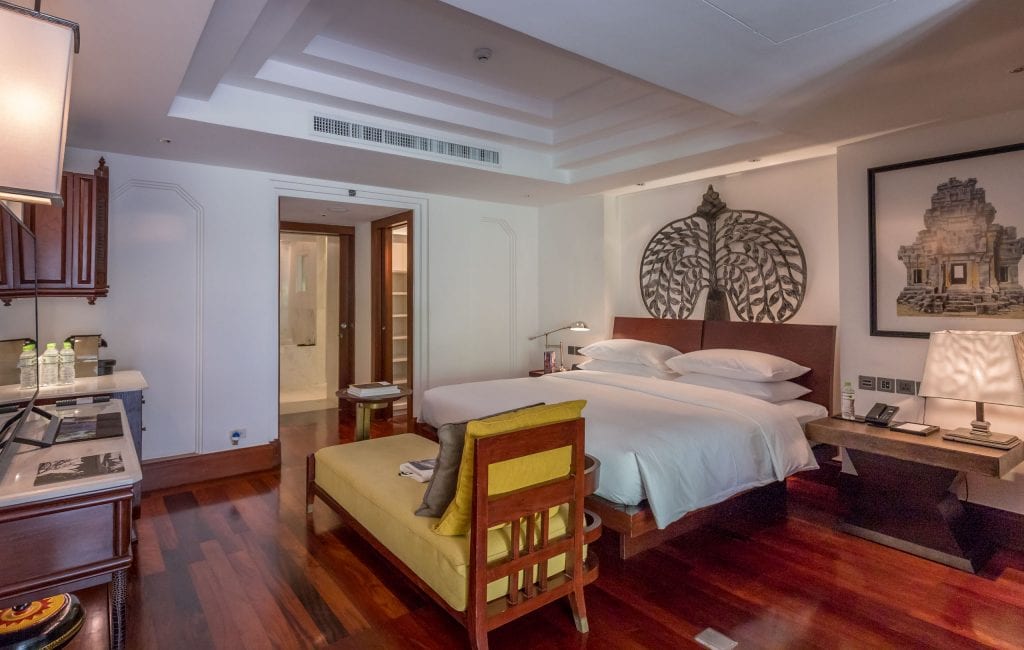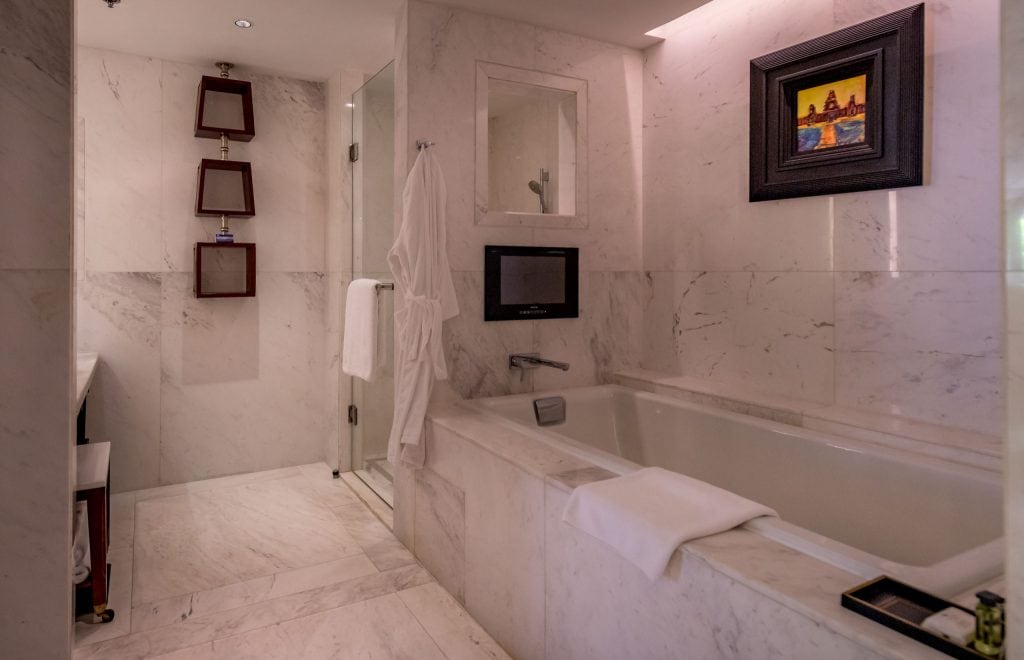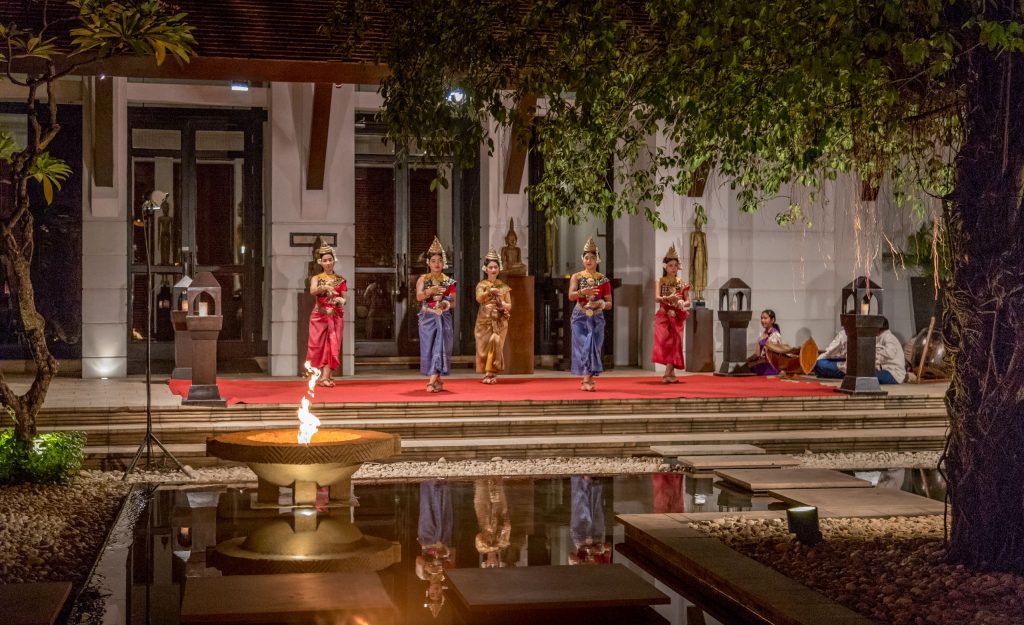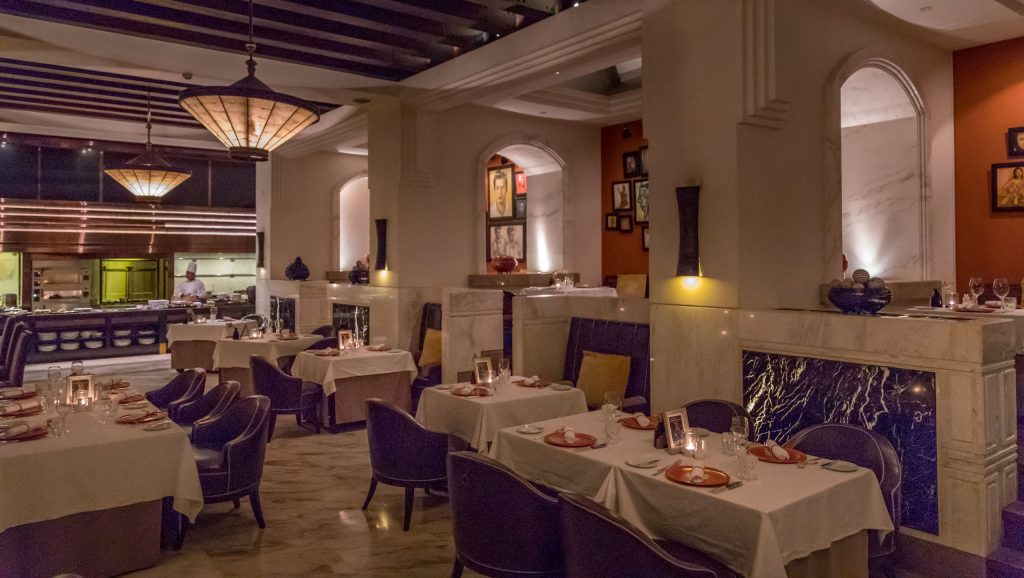 ** All opinions are based on a genuine stay, flight or experience. I'm not affiliated with the hotel, airline or tour operator but I might be (partially) sponsored – or paid. **