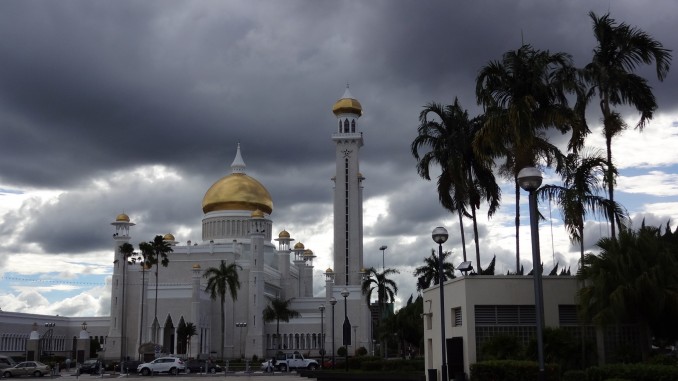 #TBT [ThrowBackThursday] week 38 of 2015. This week, something I remember from my visit to Brunei, 1 of the 52 countries I visited prior to 2015.
Brunei is probably not high on your bucket list to visit but it's worth it! Do not expect any nightlife or whatever. I lost weight in the few days I was there because it was simply impossible to drink a beer, so no snacks with the beer either. Cool!
Brunei, a dry country but worth a visit
The country serves no alcohol and I could not direct find any spot in the city where there was something going on beside the night market. This was like heaven after a three-day conference in Singapore with early hour nights every day. Getting the alcohol out of my blood and having long nights with actual sleep!
A small secret, Brunei is not totally a dry country; they have huge oil reserves making them one of the richest countries in the world. You cannot directly see this if you would walk the streets but be sure that every citizen has a good life in Brunei. Also water is no problem with the rainforests which are fully protected in Brunei. I enjoyed the richness in nature and culture a lot.
Even though it's a dry country, it's worth a visit for sure especially if you still have a hangover from Singapore 🙂
Curious what I did more in Brunei? Read it here.
Stay tuned for more stories and subscribe to the newsletter or follow CTB on social media (Facebook, Twitter, Instagram including Instagram stories; on all social media you can find CTB @christravelblog) to get updated information.
Did you visit Brunei too or do you have questions? Please leave a comment at the bottom of the page. Love to hear from you!