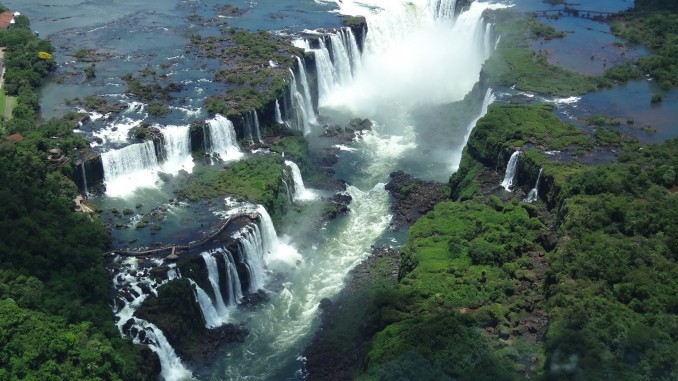 I was on a business trip to South America, Brazil, Sao Paulo when I visited the Iguaçu Falls. I planned a few days to see the Iguaçu Falls as I wanted to see them from both the Brazil side as the Argentina side. I also wanted to do a helicopter flight over the Iguaçu Falls and see Sao Paulo by helicopter flight too. These waterfalls are a must see; enjoy them with me!
Argentina side of the Iguaçu Falls
It was the second day that I took off early in the morning with a driver to the Argentinian side of the Iguaçu Falls. On the way, I made a visit to the village to see the 3-country point (Argentina, Brazil, and Paraguay). The Iguaçu Falls are one of the most beautiful waterfalls in the world and therefore a UNESCO World Heritage Site. The area has also lots of endangered fauna and flora. It has over 170k HM of land and spans 2700 meters and up to a height of 80 meters. I walked most paths, at least those who gave the best views as in the afternoon my helicopter flight was waiting. Just look at the photo's; aren't the Iguaçu Falls amazing?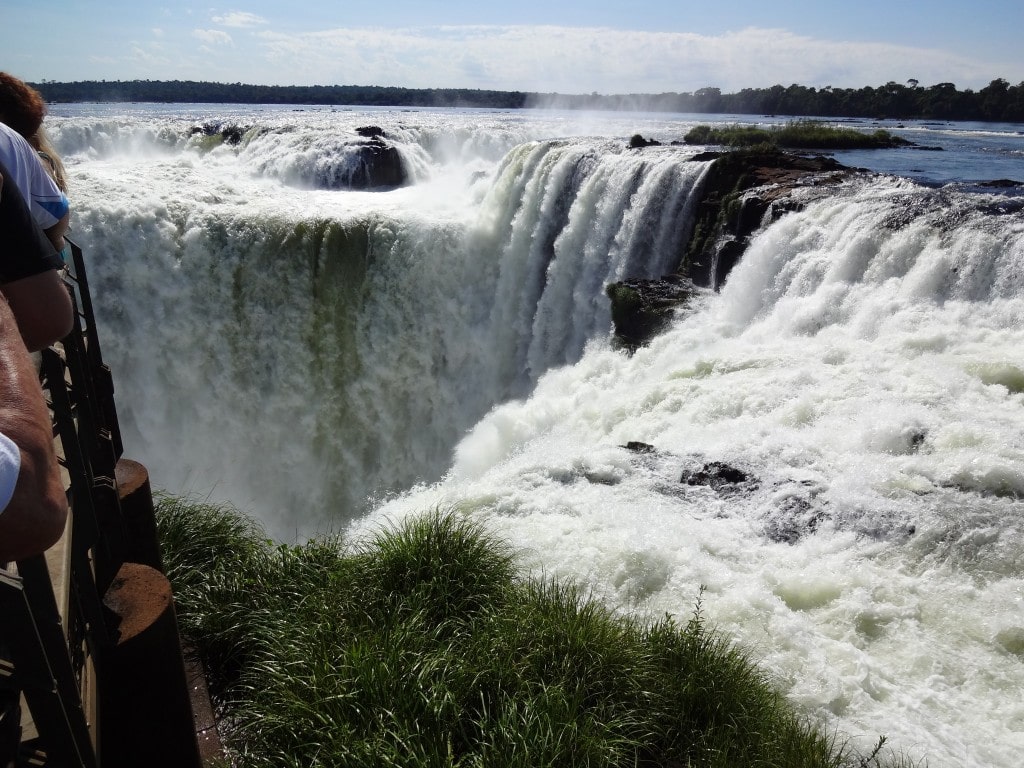 I wanted to see the Iguacu Dam too, but I had no time to drive there. So, what do you do then? A 40-minute helicopter flight to see everything from the air too! So, great. Of course, there were no other people who wanted to do the 40-minute ride that included everything. Most rides go for 10-15 minutes to see only the Iguaçu Falls. I paid for 4 people to get the helicopter for myself. I invited the driver too; who was happy to ride along. I had a great time and I recommend everyone to include the Iguaçu Falls in their Brazil or Argentina itinerary. After my visit to the Iguaçu Falls I flew back to Sao Paulo where I would visit a coffee farm.
Stay tuned for more stories and subscribe to the newsletter or follow CTB on social media (Facebook, Twitter, Instagram including Instagram stories; on all social media you can find CTB @christravelblog) to get updated information.
Did you visit Iguaçu Falls too or do you have questions? Please leave a comment at the bottom of the page. Love to hear from you!
Gallery Iguaçu Falls
Click an image for a full screen gallery of more photos taken during this trip. If you like to use any photo for commercial, private or editorial use please contact first for permission and/or pricing.