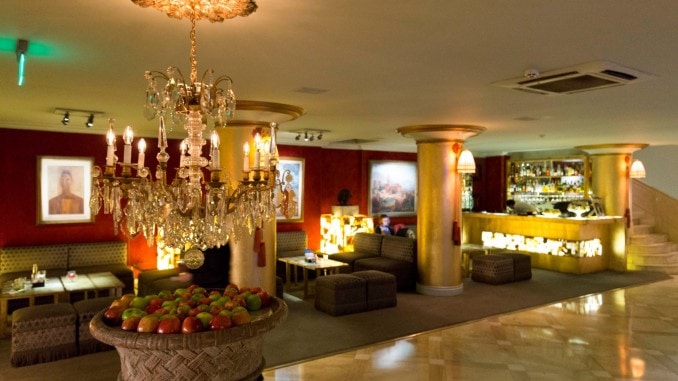 The Huentala boutique hotel is centrally located in Mendoza and was my home for a night during my Argentina trip in 2015. It is of the same group of owners as the Sheraton Mendoza so I decided to try out the Huentala hotel during my third night in Mendoza. Enjoy reading about my experience at this boutique hotel.
The hotel
I arrived by taxi at the Huentala boutique hotel and the outside of the building already breathes a cozy atmosphere. Each window has a red sunscreen and green flowers on the balconies. The building itself looks also boutique; it's in use as a hotel since 1976. When I entered the red, gold and marble colored lobby I was warmly greeted by the staff and quickly checked in to room 601. The hotel gives a very nice vibe making you feel at home quickly.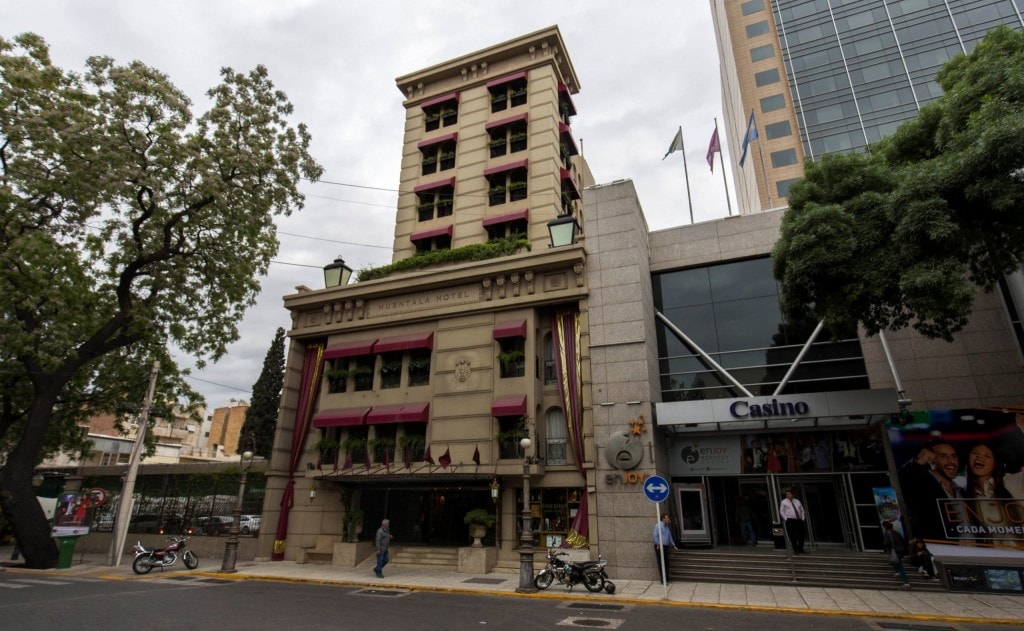 The rooms at Huentala Hotel
The room was large with a very large bed. For me a bit soft but this is personal, I prefer to almost sleep on a plank 🙂 A separate sitting area and a desk to work are located opposite the bed. The bathroom has a large bubble bath and separate room with toilet. The room has two cozy balconies with plants which are around the full front facade. I missed some seats but could be because winter just ended and it was still pretty cold they were not put there yet. Altogether a perfect room to spend some nights.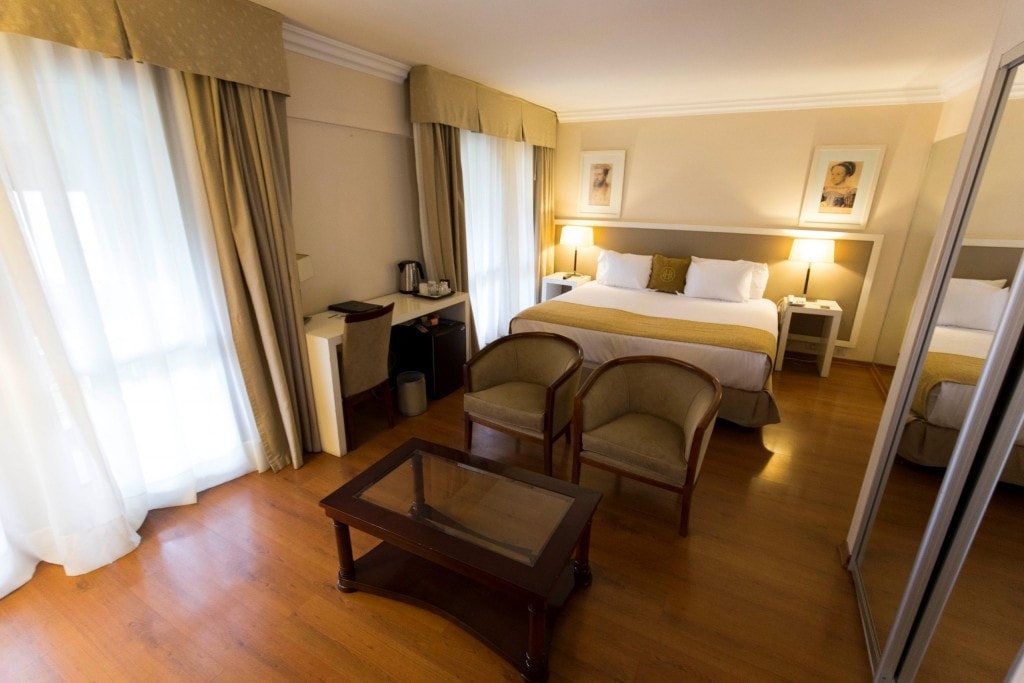 Facilities at Huentala Hotel
The hotel offers an outdoor pool, a SPA and a gym. There is a casino located which can be accessed from the next door Sheraton hotel. Don't make it too late at the casino if you have to get up early. I can say from experience this is not a good idea.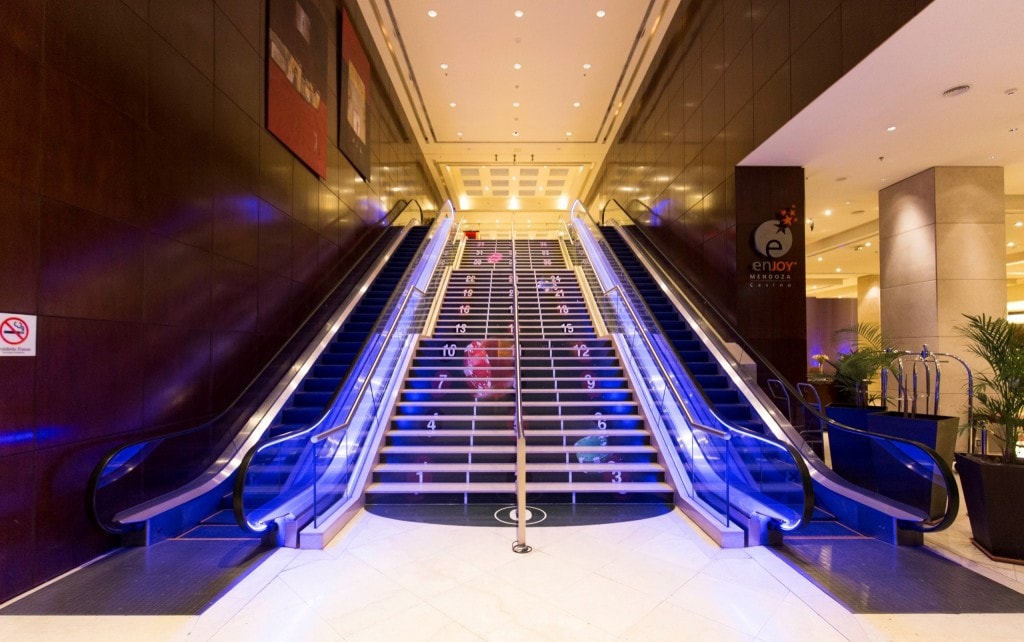 Dining & Drinking at Huentala Hotel
The Huentala boutique hotel has a lobby bar and a restaurant. The restaurant has a kind of Mediterranean decor which is really nice. In the evening the bar has a happy hour and serves various cocktails. I tried dinner in the restaurant where I ordered (of course) an Argentina steak. Due to a small mix-up in the kitchen I got it medium well instead of medium rare. It was corrected right away! Mistakes happen and if they are corrected, perfect! Breakfast is served in the restaurant as well from 7 AM onwards. I had unfortunately only a quick breakfast as at 7:30 AM I had to leave already to the airport.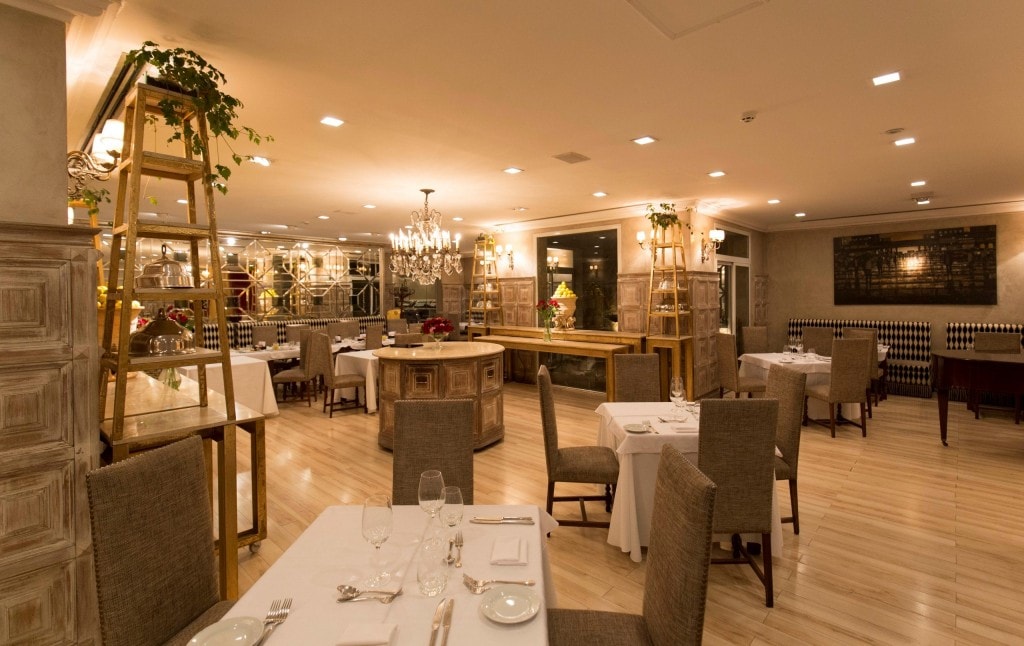 Conclusion
The Huentala boutique hotel in Mendoza is a very nice cozy boutique hotel. Top decorations, good dining options and a nice lobby bar. The spacious rooms with a nice balcony is the perfect place to spend the night. If you look for a boutique hotel in Mendoza then Huentala hotel should be your choice! I for sure hope to stay again when I'm back to Mendoza to try more wineries in the area.
Stay tuned for more stories and subscribe to the newsletter or follow CTB on social media (Facebook, Twitter, Instagram including Instagram stories; on all social media you can find CTB @christravelblog) to get updated information.
More information please find at the website of Huentala Hotel
Website: http://huentala.com
Facebook: https://www.facebook.com/pages/Huentala-Hotel/
Gallery of Huentala Hotel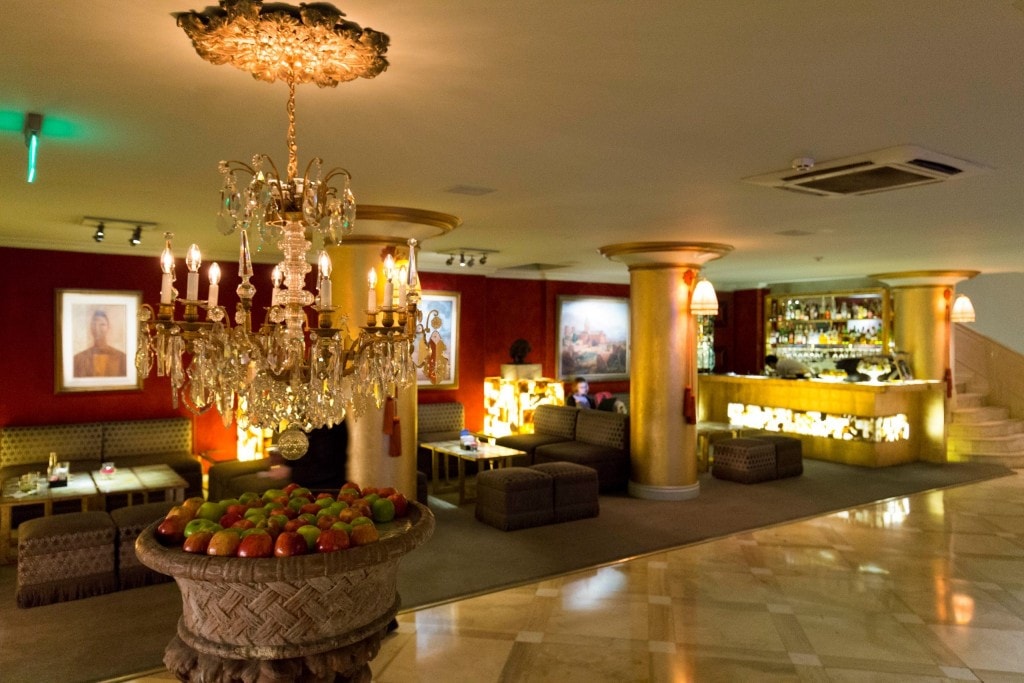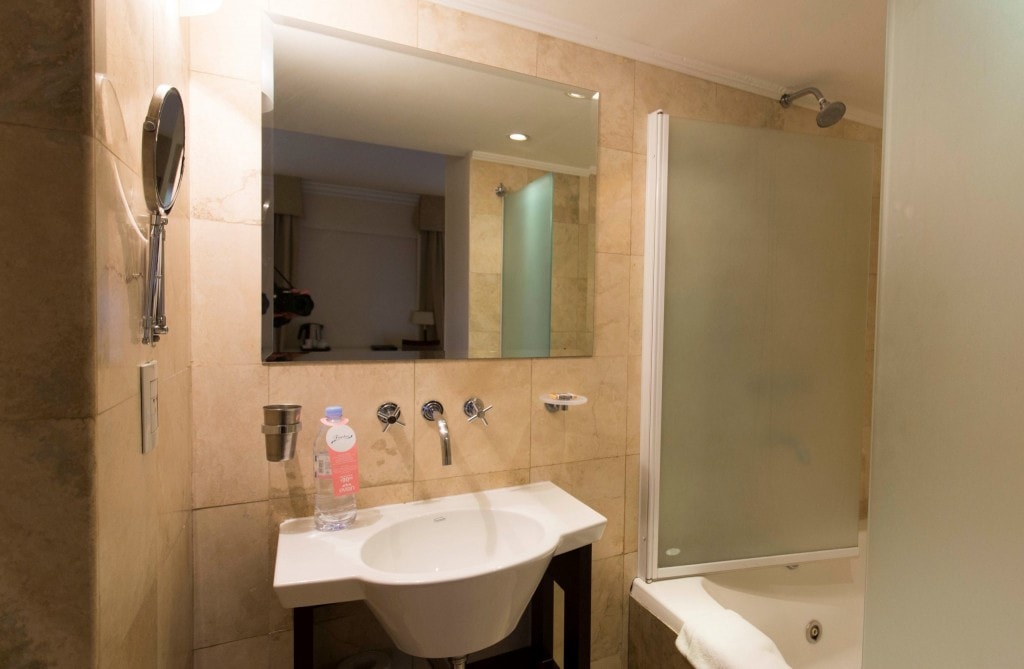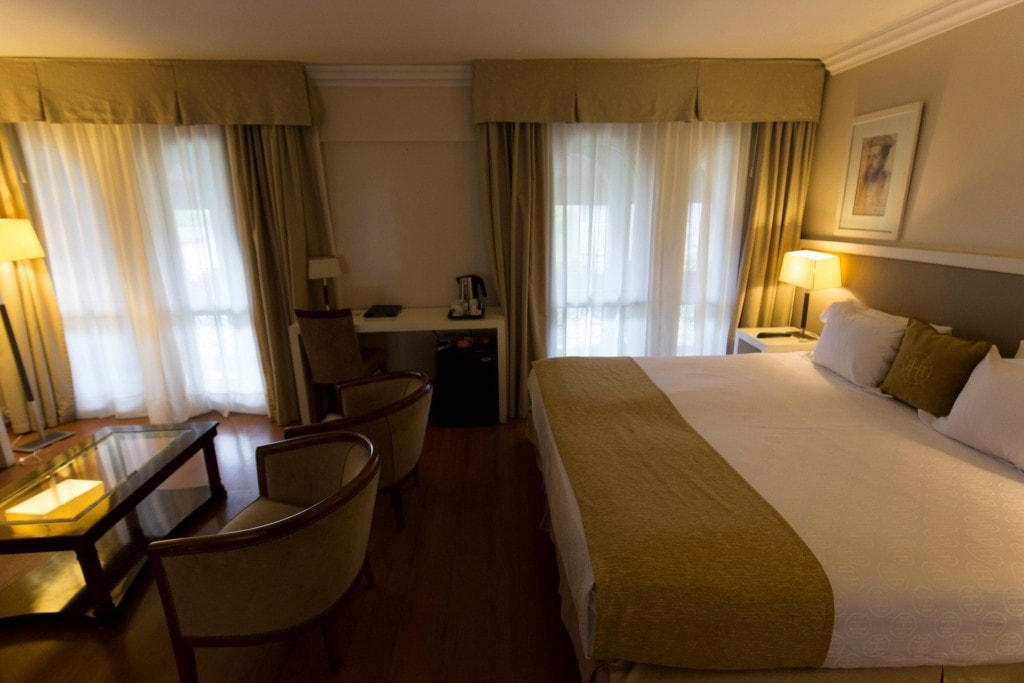 ** All opinions are based on a genuine stay, flight or experience. I'm not affiliated with the hotel, airline or tour operator but I might be (partially) sponsored – or paid. **