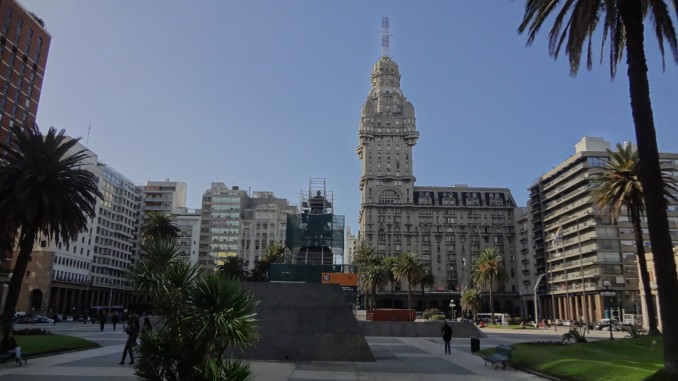 A short side trip from Buenos Aires, Argentina to Montevideo. Actually there is not much to do here but if you like exploring countries and capitals this one is not to be missed. Uruguay also called the Swiss of the South America is a quite rich country, and full of casino's! Read about that part of the trip here: ARGENTINA – Buenos Aires (2012.06.20 – 2012.06.28)
Departure to Montevideo, a nightmare
I booked a flight on Pluna airlines from Buenos Aires to Montevideo. This is actually only a short 30 minute flight. I arrived at the airport and the flight was delayed. The reason given was that the plane was still in Montevideo so I thought that an hour later we would depart. No! It took them almost 4 hours to get the plane to Buenos Aires. Never again I will fly with Pluna airlines.
A two day city walk in Montevideo
The two days I walked through the city center and explored all the places. As it's a small city everything is easy explored on foot. Two days is more than enough to explore this capital. See the map photos for all the places where I've been and check out the gallery for a photo impression.
Stay tuned for more stories and subscribe to the newsletter or follow CTB on social media (Facebook, Twitter, Instagram including Instagram stories; on all social media you can find CTB @christravelblog) to get updated information.
Did you visit Montevideo too or do you have questions? Please leave a comment at the bottom of the page. Love to hear from you!