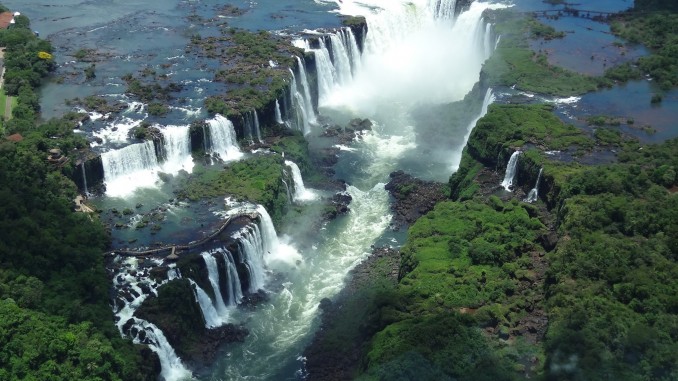 A business trip to South America, Brazil, Sao Paulo. Also planned a few days additional to see the Iguaçu Falls and check Sao Paulo by helicopter flight. One day left to go on a country side tour to a coffee farm and some horseback riding.
UNESCO World Heritage Sites visited: Iguacu Falls in Argentina & Brazil (see all UNESCO sites here)
Day 1 through 7 – Sao Paulo
See here: BRAZIL – Sao Paulo (2012.11.25 – 2012.12.05)
Day 8 – Brazilian side Iguaçu Falls
See here: BRAZIL – Iguaçu Falls (2012.11.25 – 2012.12.05)
Day 9 – Argentina side Iguaçu Falls
Second day, early in the morning with driver to the Argentinian side of the falls; including a visit to the village to see the 3 country point (Argentina, Brazil and Paraguay). Wanted to see the Iguacu Dam too, but no time. So what do you do then? A 40 minute helicopter flight to see everything from the air too! So great.
The Iguaçu Falls are one of the most beautiful waterfalls in the world and therefore at the world heritage list. The area also has lots of endangered fauna and flora. It has over 170k HM of land and spans 2700 meters and up to a height of 80 meters.
Day 10 through 12 – Sao Paulo & Departure
See here: BRAZIL – Sao Paulo (2012.11.25 – 2012.12.05)